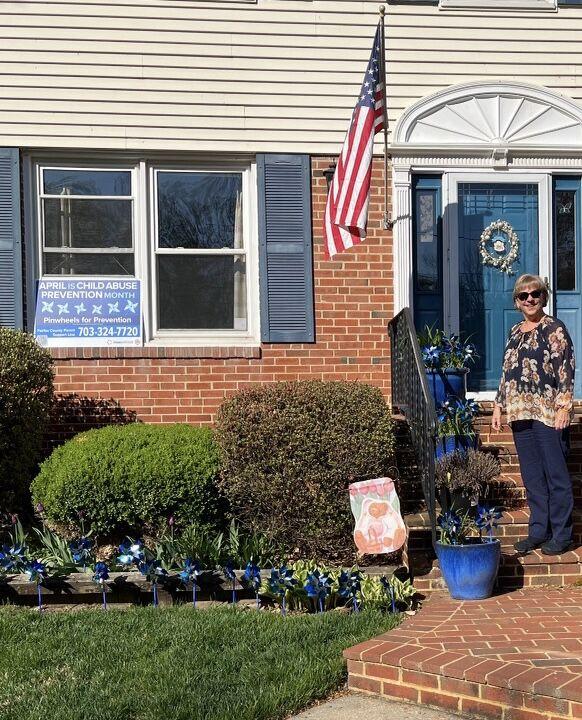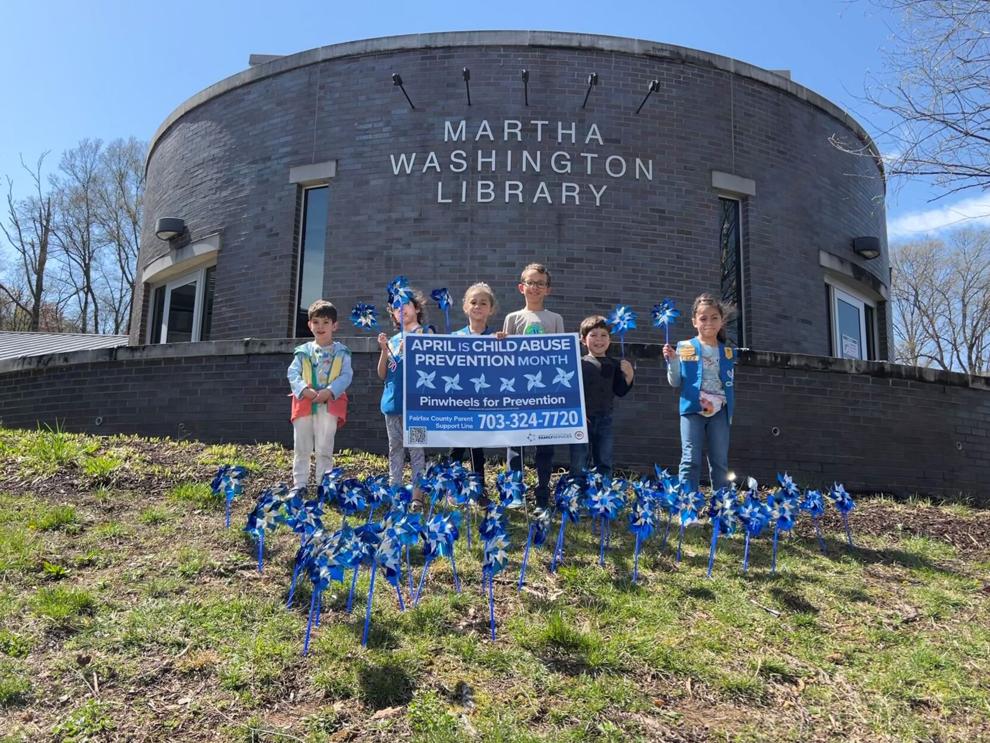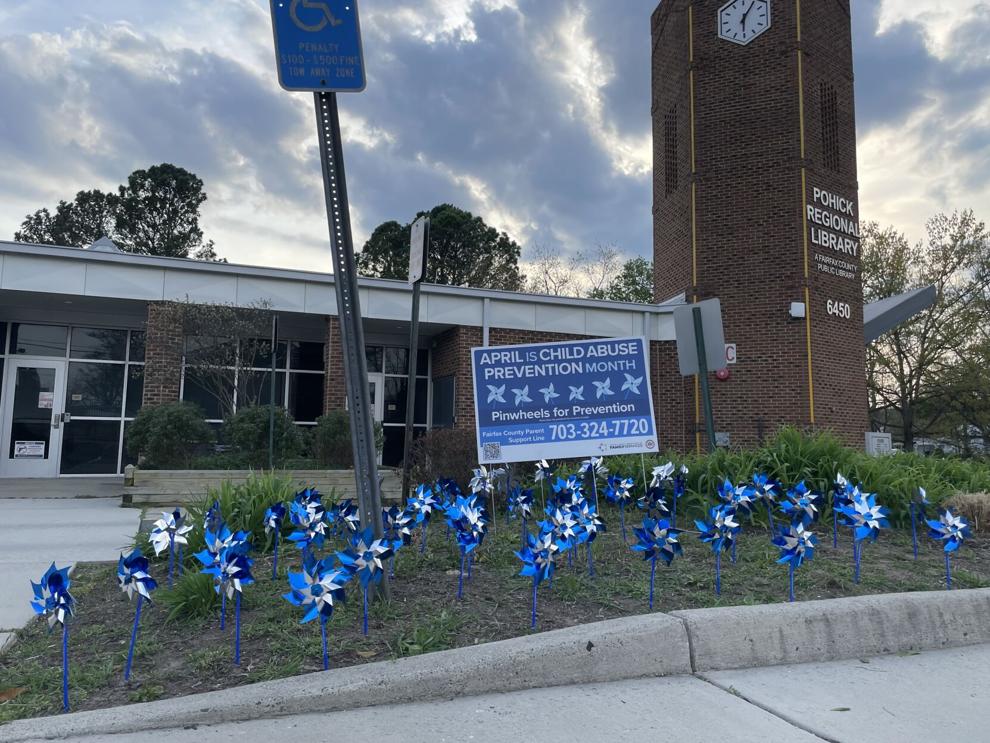 Gardens are getting plenty of attention nowadays now that the weather has (reasonably) stabilized. You may have seen gardens with petunias, daffodils, tulips, or pinwheels. The latter blooms in April for Child Abuse Prevention Month.
The heads of 20+ pinwheels have embellished libraries, churches, homes, and more around the county and nation. Whether you know the symbolism of pinwheels or not, the gardens include signs promoting Pinwheels for Prevention.
"The pinwheel is a sign of a happy and safe childhood. Don't we all want that for our children?" said local Janet Little. Little has participated in planting pinwheel gardens for years.
The pinwheels are a nationwide symbol, but child abuse prevention is a community issue first–which means community members can be part of the solution. The Fairfax County Department of Family Services (DFS) has a multitude of free resources to do just that.
"The department backs their belief in child abuse prevention in the resources that they offer," Little said. DFS' Parenting Education Programs (PEP) include a parent support call line and parenting education classes, among others.
Little was the youth director at Grace Presbyterian Church in 2002 when her friend there, the late Robert McClelland, brought DFS' parenting education classes to the church. He recommended Little get involved and she started facilitating the classes at Grace that year.
She officially joined DFS around 2013 as a social worker. She retired a few years ago but continues facilitating the parenting classes at Grace.
The parenting education classes are offered across the county and virtually. In-person classes meet weekly for sessions that run for about 12 weeks.
The content covers things like communication, emotions, positive discipline techniques, and tips and tricks–and it's all comprehensible. "It promotes healthy, positive interactions. It provides practical advice and just guidance in general," Little said.
"Anybody can take a parenting class and learn from it," she said. Having taught the classes for more than 20 years now, Little said she even benefitted from it with her children–now adults.
DFS has a two-way line of communication with schools, doctors, childcare centers, and the like. Their staff spreads the word about their programs through those outlets and sometimes receive referrals from them.
Instead of being an emergency reaction to severe needs, the classes proactively encourage all parents to be the best they can be for their kids. It's all about expanding on positives and strengthening your parenting. 
"Every parent has strong gifts. Everybody has strength in what they do with their children, and you want to point those out," Little said. "We're there to help them realize that they have a lot of good qualities … [and] help them with any challenges that they may have."
In an area with transient residents, a high cost of living, and other stressors, the classes foster community support for participants. "They find they're not alone. They're overwhelmed and they have to work … but they realize that other parents feel the same way," Little said.
Whether people feel like they have a community to support them or are lacking, sometimes it's as simple as having someone–or a whole class of people–to walk alongside you as you navigate parenthood.
DFS, Little, and the community are there for parents who need or want support. Little encourages parents to do the same for their children–just be there.
The county's theme for this year's Child Abuse Prevention Month is "Your Time Matters to Your Kids." Even a little quality time goes a long way to help parents connect with and understand their children. "The pinwheels remind parents to do that," Little said.
Anyone interested in DFS' resources for parents can read more at https://bit.ly/40f6pJQ