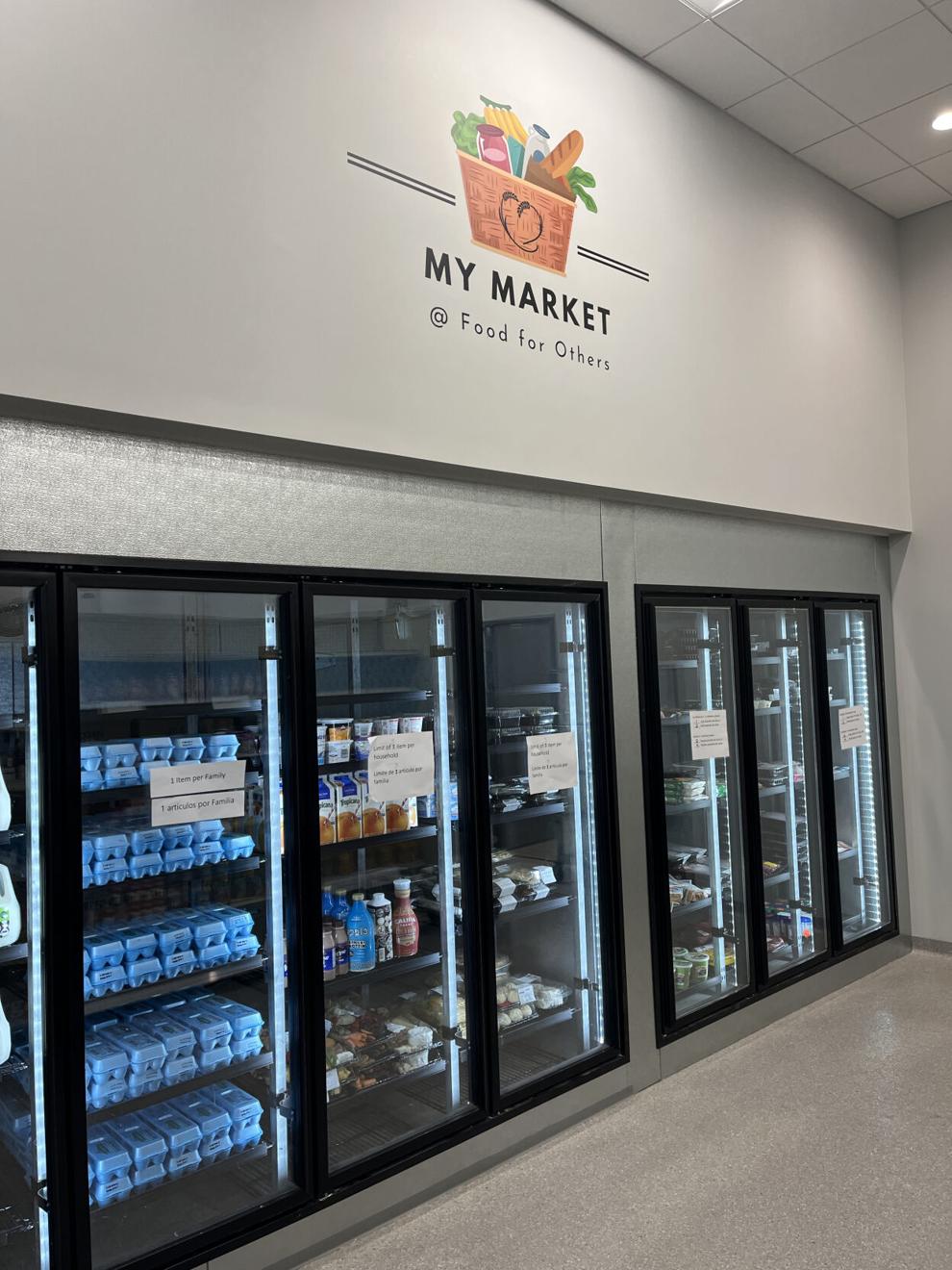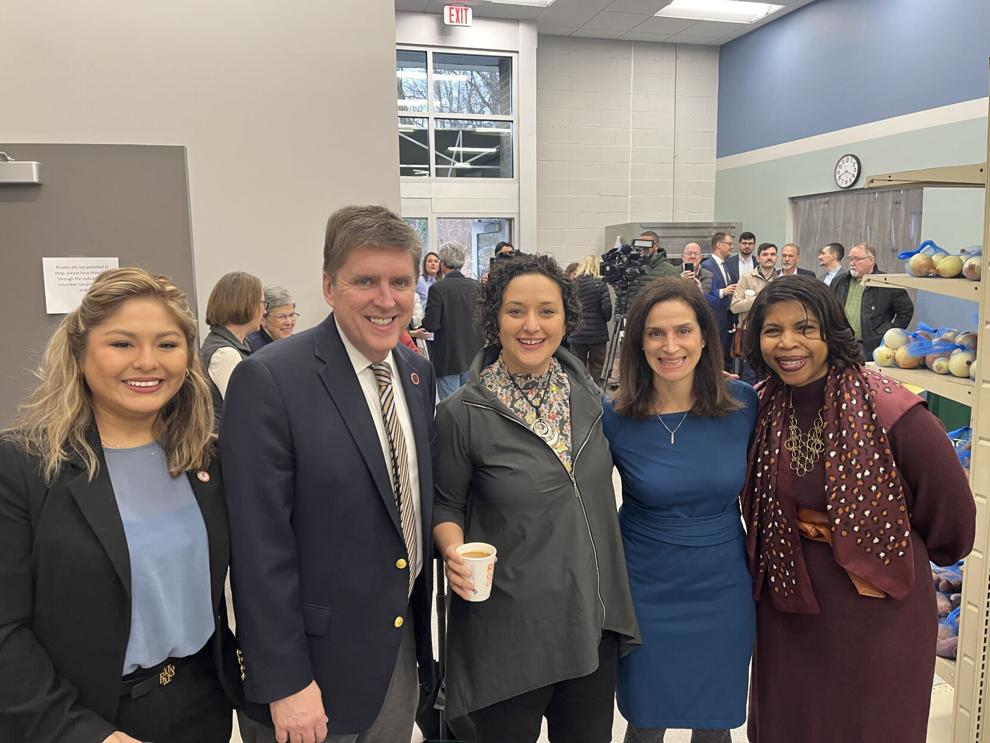 The spirit of Valentine's Day isn't only in saturated red roses and heart shapes, it's also alive in the community when we see, hear, and support our neighbors. The nonprofit Food for Others delivered that spirit with their new market that adds more than 10,000 square feet to their food bank headquarters off Prosperity Avenue.
Food for Others' "My Market" allows families and individuals in need to shop for free food–everything from dairy and produce to halal food. The motivation is to provide clients with the power to support their lifestyle–emphasizing the sufficiency of food for those experiencing food insecurity.
Food for Others invited the public to celebrate the market's grand opening with a ribbon cutting on the morning of Feb. 9. Although, it is the product of years of collaboration with the community since the organization was founded in 1995.
The nonprofit first introduced client choice in 2016 with a small area of the food bank dedicated to allowing clients to pick the food they needed. Food for Others leadership also reached out over the years to the community they serve to get feedback on the organization's distribution and supply.
Between the trial run success of the client choice area, survey data, and meetings with families, Food for Others leaders set the goal for expansion. "We're focusing on providing the foods that our families need to live a healthy lifestyle," said Executive Director Annie Turner.
Food for Others supports about 3,000 families in Northern Virginia weekly by distributing millions of pounds of food each year. A significant amount of the food is saved from local grocery stores.
It's all in the effort of "Helping our neighbors in need and building a more equitable food system," said Director of Development and Outreach Anna Slaten. "Everyone [who] is involved in our mission, from a donor to volunteer to a staff member, appreciates the work that is happening here."
Many of their senior staff have been with the organization for upwards of 10 years, some even twice that. "I knew, because of the way this place had been run before me, that it was a very special organization that I wanted to be more involved with," Turner said.
Turner joined as a volunteer with her husband in 2002, delivering food around Falls Church where they lived at the time. 
"I didn't realize there was a need in my own backyard," Turner said. "When we did our first delivery, I was shocked because the places that I [ran] by right in my own neighborhood were the places that we were distributing food."
She eventually served on the board of directors for seven years and took over as executive director in 2016. Turner explained that after years of familiarity with Food for Others and diverse career experiences working with small businesses, she learned all the different ways that can and should be used in running an organization.
One of those ways is empowering clients. "Our vision for the market is to make it transformational and not just transactional … by making it more dignified, giving [clients] respect, and listening to them," Turner said.
Part of the expansion to meet community needs is a whole slew of wraparound services offered at their facility. Turner said they anticipate providing dental services, financial empowerment classes, mental health services, housing or job assistance, legal services, and WIC enrollment.
The vision is that "When they come here, they can get the full resources they need," Turner said. In an affluent county where those in need can be overlooked, the Food for Others team wants to make them feel seen.
What the team has found along the way is how much fellow community members play a role in providing that support to neighbors. The community kept Food for Others afloat throughout the pandemic by donating and volunteering.
"It's inspiring to know that we're helping so many families and to see that gratitude on the face of our clients but it's just as inspiring to see community members help each other, especially in bad times," Turner said.
Head to https://foodforothers.org/ to learn more.