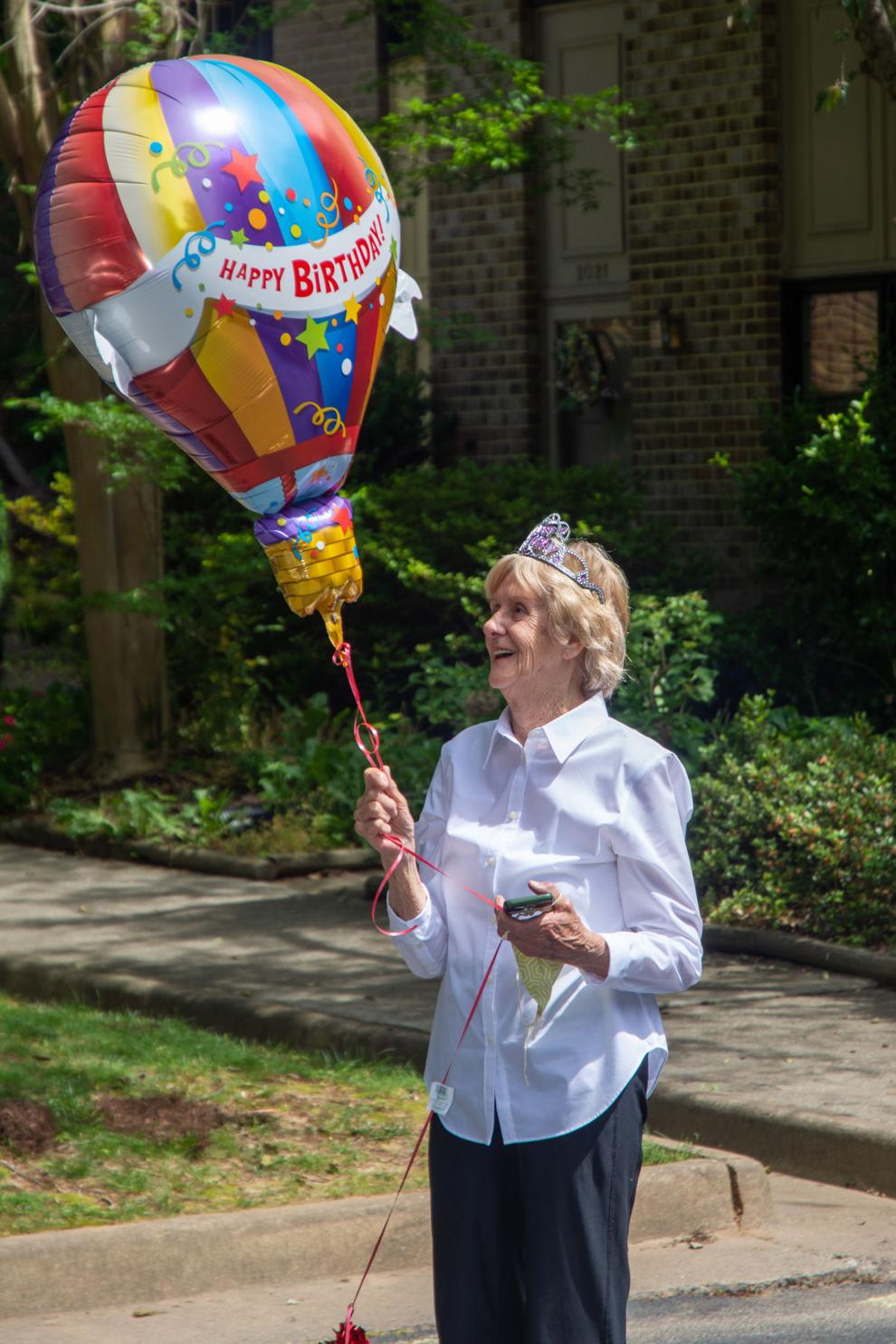 On Wednesday, June 3, 2020, long time Reston resident, Marguerite Nafey, celebrated her 92nd birthday.  In accordance with safe social distancing rules that has been in place since the Covid-19 pandemic, friends and former colleagues of Marguerite surprised her by forming a birthday caravan that drove to her home to help her celebrate.  These were friends and colleagues  that she made during her 18 yrs as a receptionist at the Long and Foster, Reston branch office.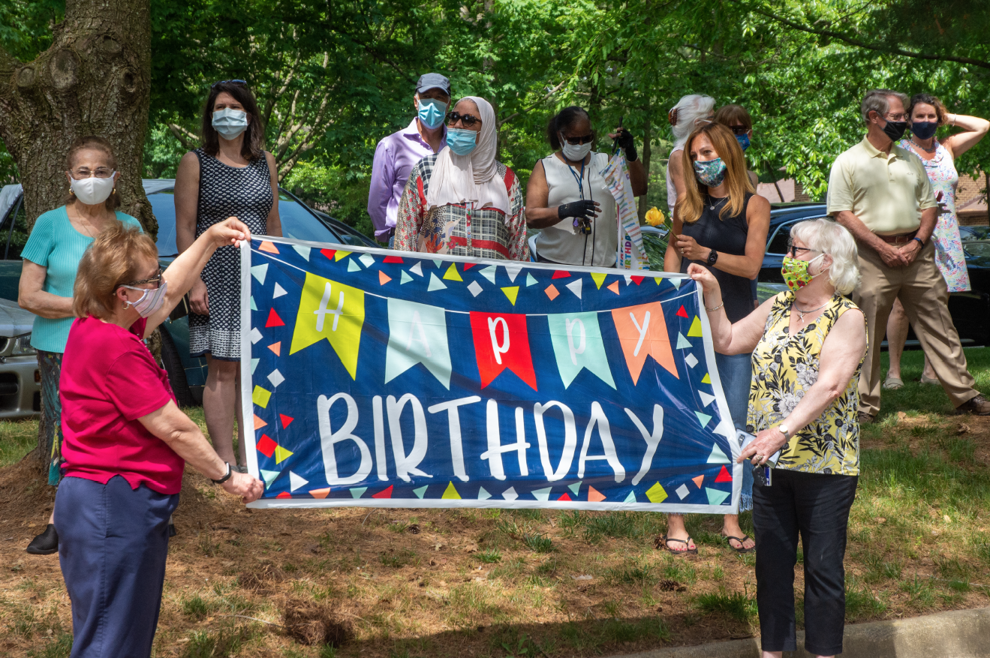 Ask anyone who has had the pleasure of getting to know Marguerite how her positive outlook on life has affected them.  She is always smiling, cheerful, fun loving and has such a positive outlook that, no matter what happened in your day, seeing and speaking to Marguerite would bring a smile to your face and uplift your spirit.  It is very common to her that many of her friends exclaim that "I want to grow up to be like Marguerite at that age."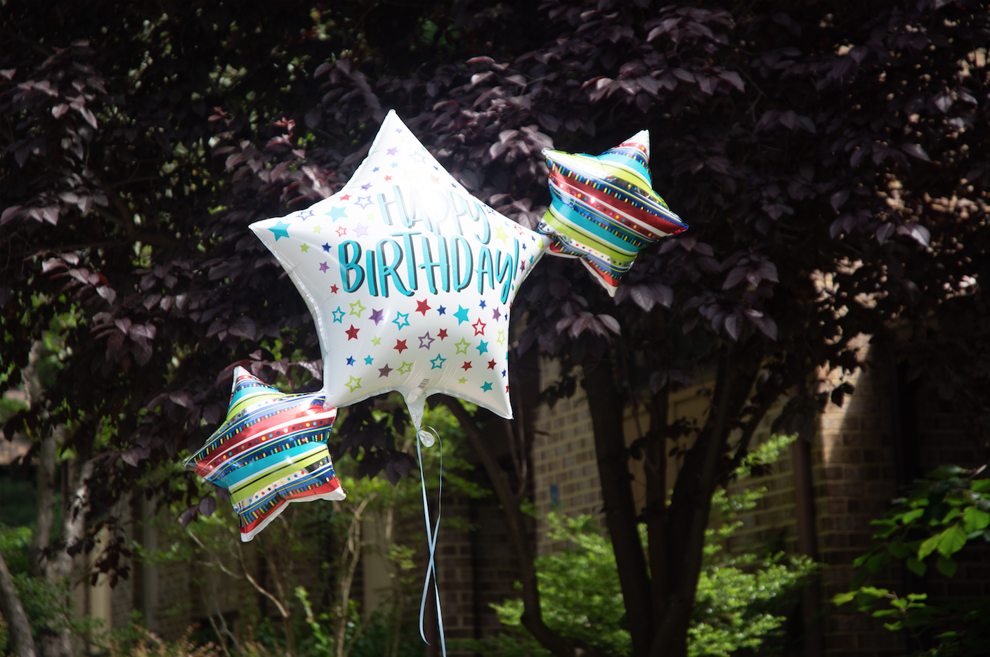 Marguerite is a cancer survivor, a naval officer's widow, raised two very accomplished children, grandmother and great grandmother to two beautiful little girls.  Her life has been full of extraordinary experiences such as her travels and meeting so many people along the way.  She is a very talented photographer who had recently taken photography classes as well as joining a photography club.  Her artistic talents are prevalent in her love of gardening.   She maintains her slender figure by continuing to cook and eat very healthy meals along with walks around her neighborhood.  Needless to say, she has been keeping herself safe from exposure during this pandemic with proper safety gear and planned trips to the grocery store during less crowded times.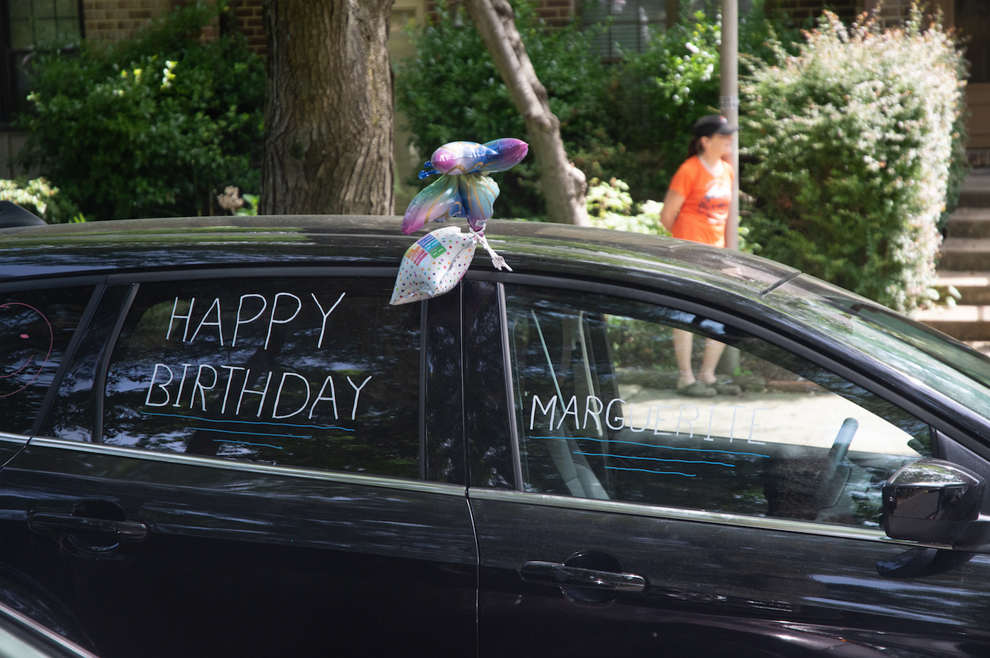 Marguerite is a very independent woman.  She continues to drive but realized her limitations and keeps her trips locally and mostly during daylight hours.   A trip to Reston Town Center is one her great pleasures as she enjoys stopping by a restaurant for a bite to eat and carry on conversations with those around her.  After the Wiehle Avenue Silver Line opened, she was so happy that she would be able to take the Metro to Union Station in DC and from there travel to NJ and visit her daughter and family.  A spiritual and giving woman, Marguerite is an active member of the Holy Cross Lutheran Church, Herndon and belongs to the Sterling Senior Center.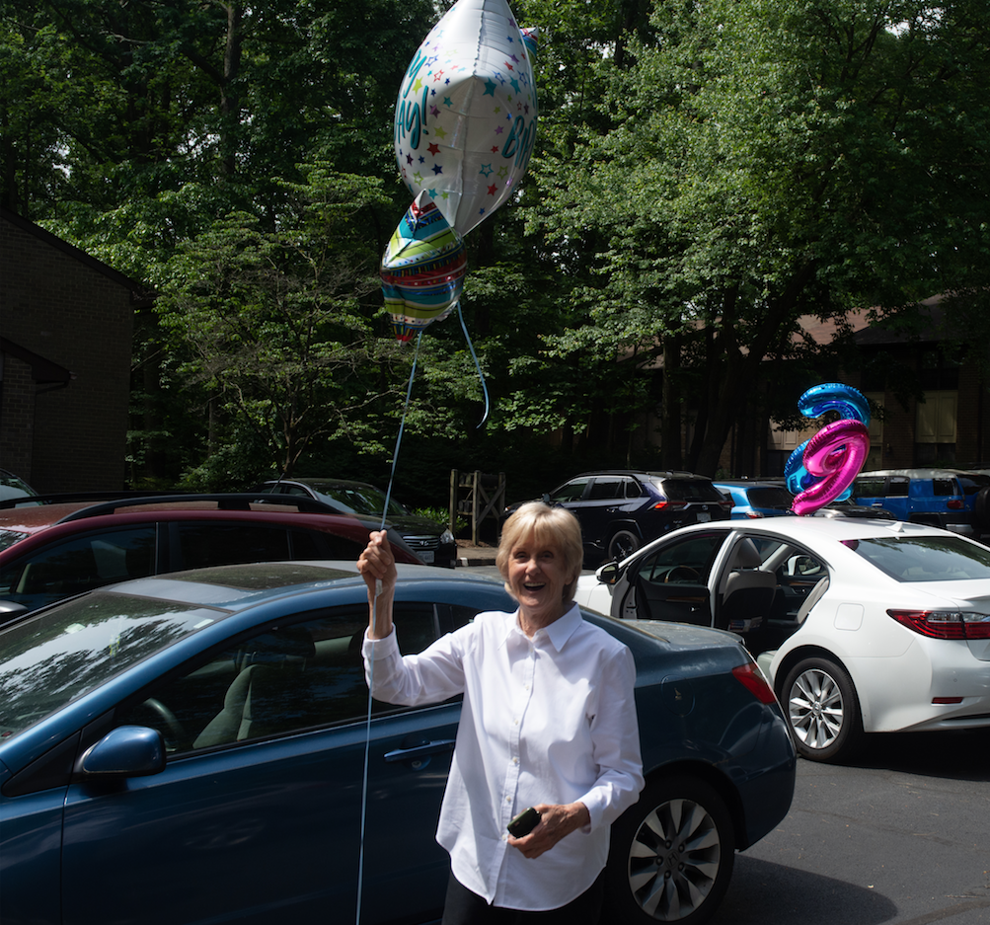 As evident by this write up, Marguerite is a very special person and I'm sure I speak for every one of her friends, who feel so honored and blessed to have her in our lives.