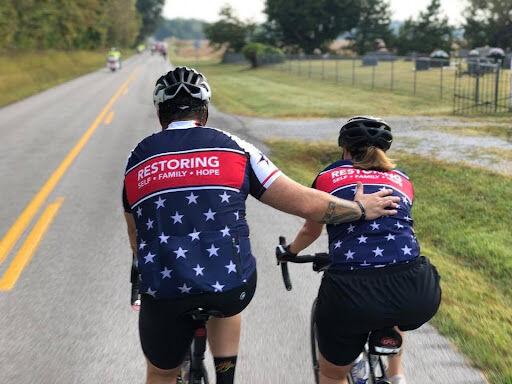 Local man finds way to give back, bring awareness
In 2013 the Department of Veterans Affairs reported an average of 22 veterans a day committed suicide between 1990-2010. It's a sobering number that has evolved into "a challenge number to support mental health for veterans," said Navy Veteran Jake Welch.
Nearly 10 years since that statistic was published and stuck around military circles, Welch was one of those to accept the challenge. "I have the time, effort, and desire to do it," Welch thought when, in the fall of 2020, he felt the inspiration to manifest his miles spent cycling into something that serves–22 miles a day for a year.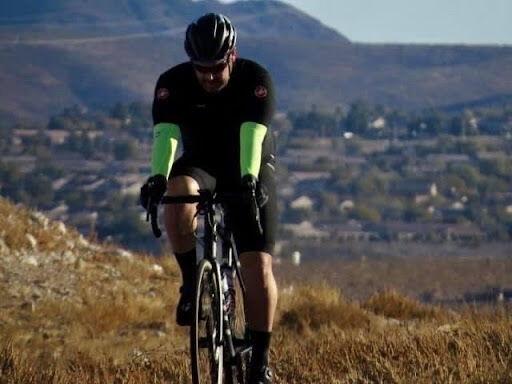 Welch knew how "some charities are better than others" and searched to find the best one to which he could funnel donations. Headquartered in Springfield but serving the nation, the nonprofit Hope For The Warriors (HFTW) stood out among the list. Once Welch looked into their work, he "agreed with everything they were doing," from re-education and job placement assistance to financial and mental health support.
"If you don't have that proper support lined up, it can be extremely challenging," Welch said of veterans. HFTW aims to nourish "mind, body, and spirit" of those who reach out, said Director of Physical Wellness, Sports & Recreation Jenna McDonald. It's not just the military community that HFTW supports but also those that uphold individual military members– loved ones, stations, neighborhoods.
Founded by two military spouses in 2006, the organization "stemmed from a necessary reaction to a situation" to supply much-needed support to families of military members. As much as they've grown, HFTW remains the grassroots organization that "came from a place of love, community, and need," said McDonald.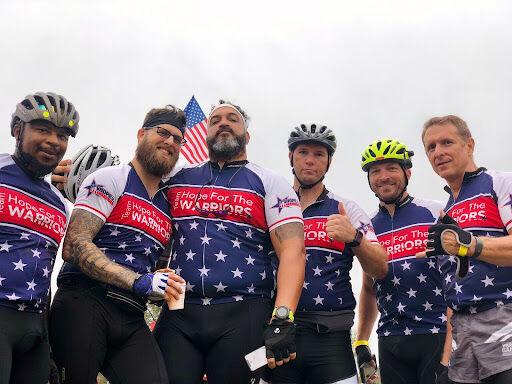 With the majority of employees being veterans or military spouses, McDonald said, "we've lived it and realized you can't do it alone." As McDonald put it, "the shared experiences bring us together [and] sometimes it's just a hand up, and not a handout, that they need."
After about an hour-long conversation with a HFTW representative, Welch said he wanted 100 percent of the donations from his 2021 challenge to go to HFTW. They proceeded to set up a page to receive donations from those interested in supporting as Welch raised awareness to the cause.
After a random accident that blew out his back and led to surgery, Welch was 700 miles behind and approaching the end of his year-long challenge. "I was riding 355 miles a week," said Welch. Five blown-out discs, back surgery, and 8,030 miles later, Welch was just "a completely average guy" whose cycling helped raise nearly $2,000 in donations–and counting.
"When I tell people 8,030 miles, I get two reactions," Welch said. Avid cyclists either share their impressive mile counts ("because there are superheroes out there who can do that") or those who don't cycle point how amazing that number is because "that's a third of the way around the planet." The follow-up question remains the same: why did you decide to do this?
Welch served in the Navy for seven years, his wife has been active-duty for twice that, 25 percent of his hometown graduating class joined the military; he has known plenty of people in the military, but that connection isn't what made him bike thousands of miles in a year.
"I'm not in good shape, I'm a little chunky, I got the dad-bod going on," Welch joked. His point was that it doesn't take an athlete to complete such a challenge, all it took was someone willing to work themselves to the bone–"because that's what happened," Welch said.
Welch showed how anyone could be "somebody [who] cares enough to hurt." There were plenty of days Welch didn't find comfort on the seat of his bike, pumping out the miles, but he thought, "if this helps a single person, then it's worth it."