High schooler's partnership with Shoes That Fit donates to Cora Kelly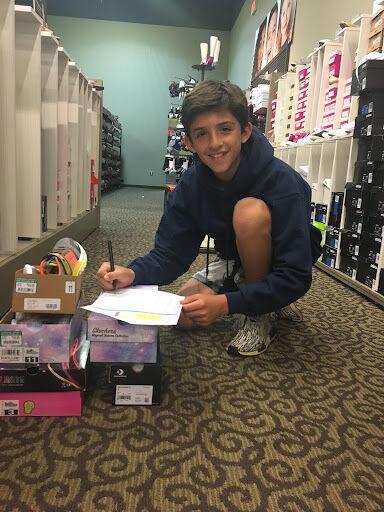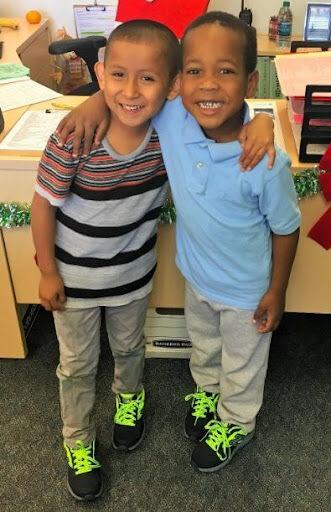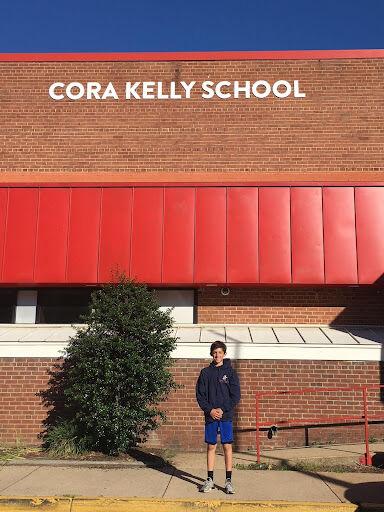 McLean High rising sophomore Sam Rakowski was one of the McLean Citizens Association (MCA) 2022 Teen Character Award recipients this past McLean Day. The teens were nominated and recognized for their work in the community. Rakowski was there because for the last three years he has collaborated with the nonprofit Shoes That Fit.
"It started as my mitzvah project. I've always been interested in fashion and the mitzvah project is supposed to be personal to you. We've just continued with it since then," Rakowski said. The national organization Shoes That Fit identifies the local schools with students who could benefit from the program and connects the schools with those interested in donating.
When Rakowski approached Shoes That Fit as a "sponsoring group," the organization picked out Cora Kelly Elementary in Alexandria as suitable to receive donations. Rakowski built and maintains a relationship with the school since Shoes That Fit put him in touch.
The school social worker gives Rakowski a detailed list of each child who will receive the shoes: their first name, the shoe color they want, their shoe size, and the shoe style they want.
"We ask friends, family, and neighbors for donations and funds and we supply the rest, then we'll go out and buy the shoes," Rakowski explained. He praised his neighborhood for being eager to get involved, which makes finding the funds easier. "We have a good community and they helped a lot."
Shoes That Fit says that "shoes are one of the most visible signs of poverty." The effort to supply brand new shoes to the children who don't have that is a means of increasing confidence, giving them the resources to participate in their environment, and combatting socio-economic inequalities
Rakowski uses the information and his latent interest in shoes to shop for the shoes that he thinks will fit the child. It's a thoughtful decision to make and "it takes about four to six weeks for the whole thing," he said.
Once the shoes are delivered and distributed by the school, they'll give Rakowski feedback if the shoes don't quite fit the kid. "We've done this for a bunch of campaigns and we've donated 250 pairs now, but sometimes you have to go back and rebuy a bunch of shoes," he said.
The process of returns and rebuys is part of the grander scheme to find the right shoe–even if they don't get it right the first time.
"I've never done any big charity projects [before]," Rakowski said. "It feels good to know I'm working for a good cause. I want to try different things in the future…Anything really, I just want to expand the idea."
Rakowski only works with Cora Kelly now but would like to donate to other schools. He plans to continue his partnership with Shoes That Fit but also grow his philanthropic efforts. He imagines broadening what he donates to encompass sports equipment and clothing.
He already has experience growing his impact. The people who were initially donating money to the cause got more involved when Rakowski equipped them with the information to shop for the shoes themselves.
He would distribute the information from the school–with each kid's size and preferences–to his network of supporters. "At first we were just collecting money and eventually it adapted so each person would collect shoes," Rakowski said.
"The opportunity to get the new pair of shoes that they wanted is always a good feeling," he said. Rakowski added, "This is a personal thing. I appreciate getting new shoes and that was the main idea. I wanted to give back to the kids because some kids can't afford it. I just want to give them the same feeling that I could get."