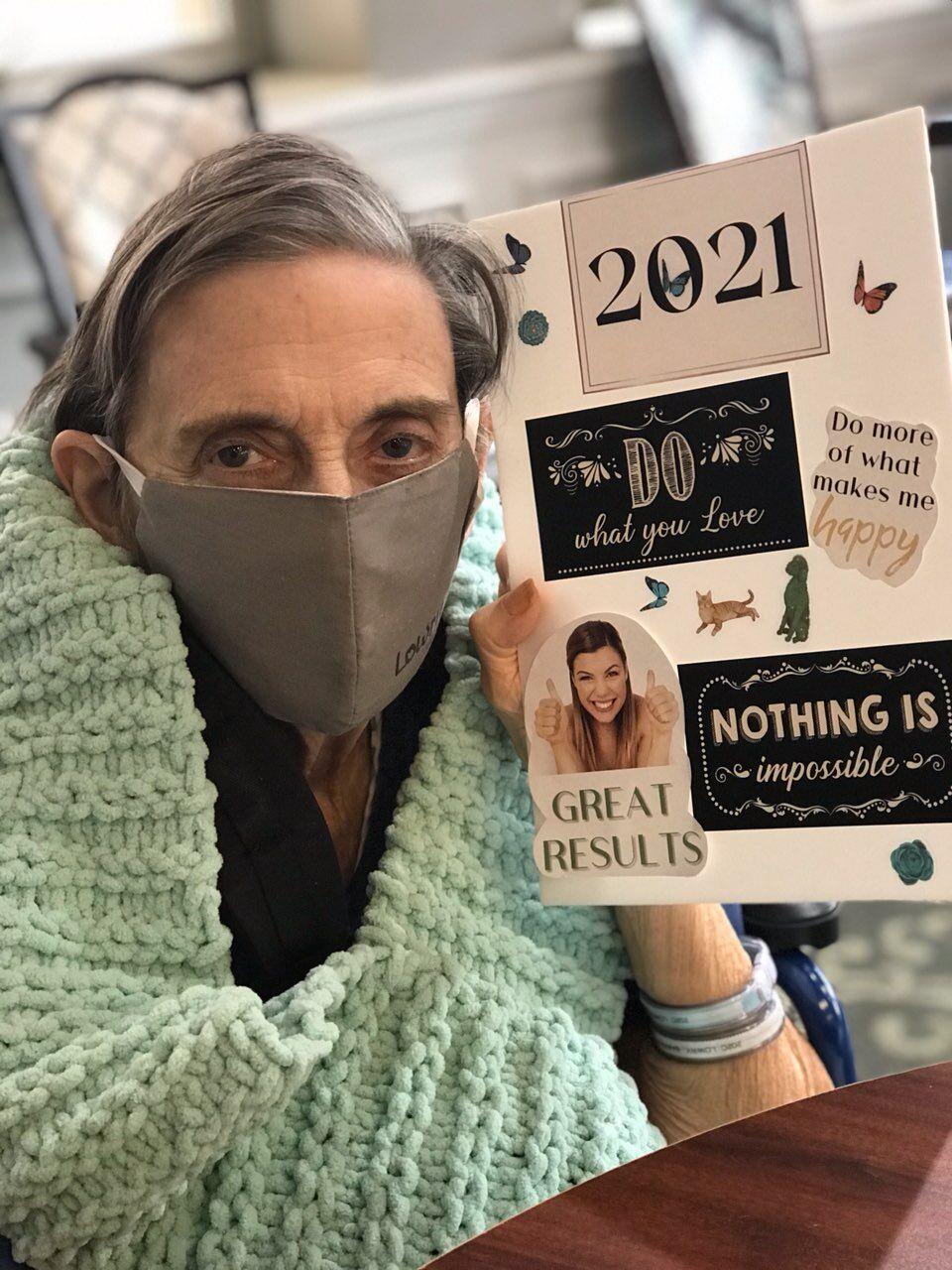 The last eleven months have been difficult for everyone, but senior citizens especially. The residents of Fairfax Rehabilitation and Nursing Center have been restricted to their rooms, and not permitted visitors in order to keep them safe.
"Some of our residents have really struggled with dealing with the isolation that this virus has caused and it tends to cause them to have negative thoughts and not see any positivity for the future. We had to become very creative with keeping residents engaged and the families connected," says Dietra Walker, Director of Activities.
To that end, the staff set out to create an activity that would "allow the residents to look towards the future in a positive way." The result was a vision board activity that the residents loved.
"Most of the residents were skeptical of the project mainly because they had no idea what a vision board was. The majority of them had never heard of a project like this so that always brings about uncertainty. Once we explained it to them and gave them examples and talked them through it, they were excited and proud of their end result."
A vision board is essentially a collage of images, pictures, or affirmations. Popularized by Oprah, they can be used as a source of inspiration or motivation.
Walker continued, "With the uncertainty that 2020 brought us with the pandemic, we wanted to do a project which allowed the residents to look toward the future in a positive way; so, the idea of goalsetting was born as a way for them to look forward and a creative way to display that in a fun way."
The project was a new endeavor for the facility, but after receiving positive feedback they plan to continue the project and others like it on a regular basis.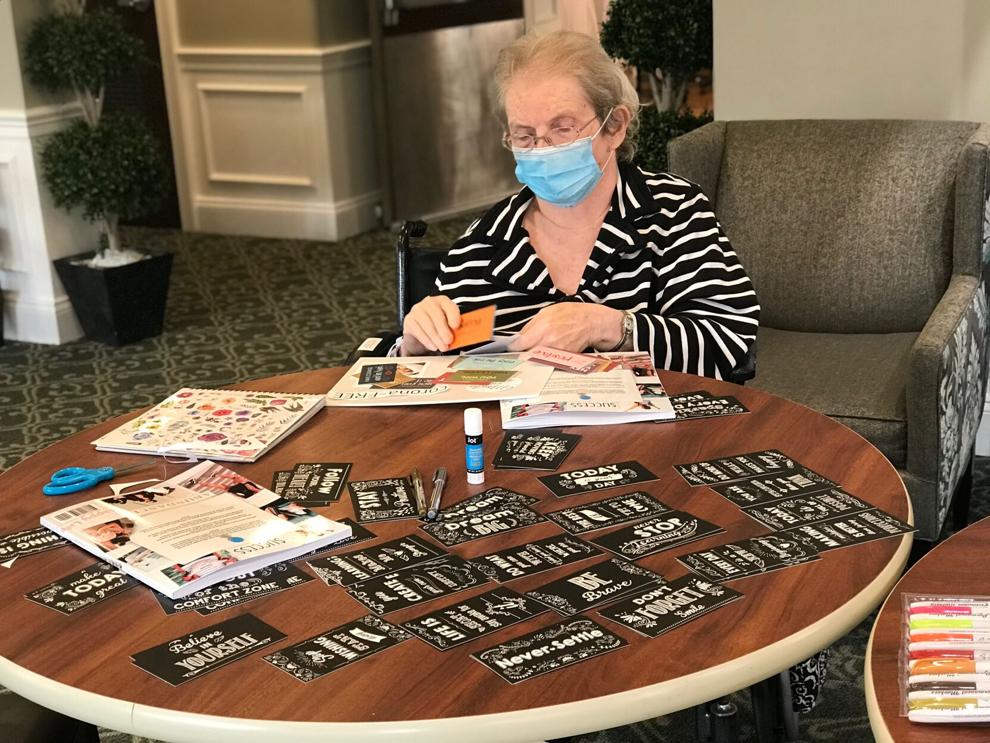 "Creating the vision board with the residents was a fun experience. Not only were we able to give the residents something fun to do, it was also a great way to get to know them a little more than we already do. Many of them reminisced about their past and on things they used to do that they wish they could do now. They also discussed their struggles with being in the facility and sharing how they've been able to cope with it. Having these conversations helped us to learn even more about their personal lives, which just deepens our connection to them."
Walker says that the most rewarding part of the activity was seeing the happiness it brought to the residents.
"If our residents are happy, that always makes us happy because it means we are doing something right and making a difference in times where happiness and laughter are hard to come by.