Sergio Andrade connects with people through Hispanic culture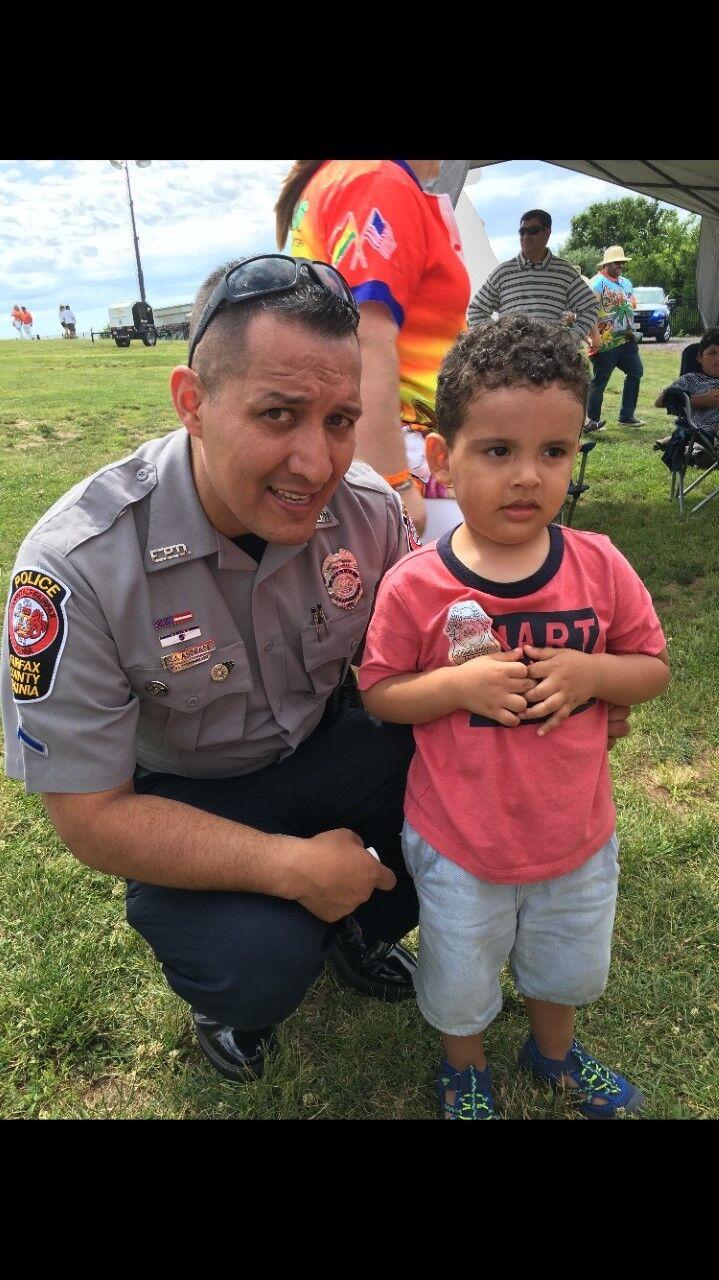 Sergio Andrade believes that when you speak to another person in their own language, you can begin to earn their trust. He began his work with the Fairfax County Police Department (FCPD) in the Language Skills Support Unit (LSSU), and now holds the first full-time LSSU position in the Major Crimes Bureau. 
The LSSU provides support to the police department with "translation, interpretation, or communication assistance in a language other than English," according to a General Order from FCPD.
For Andrade, the best part of his job is being able to help members of the Hispanic community — his own community. Andrade is originally from Bolivia but has been living in Fairfax County since he came to the U.S. when he was 15 years old.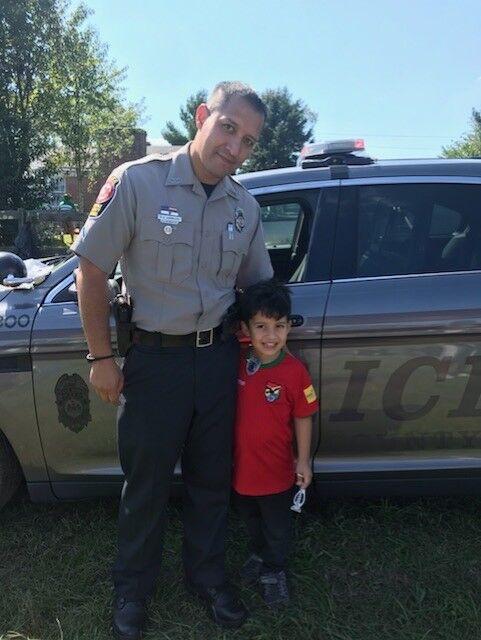 "Being able to talk to a victim or being able to talk to a witness of a crime in their own language — being able to talk to them in Spanish — it opens up trust for us," he said. 
But Andrade noted that he doesn't think you have to be a member of the community to connect with people — just that speaking to others in their own native tongue helps build a relationship between officers and individuals in the community. 
In his day-to-day time on the job, the work Andrade does can vary. He might assist with a forensic interview, simply listen to a conversation between two people in Spanish, or translate emails and phone calls that come in. 
Aside from the language skills Andrade uses in the Major Crimes Bureau to help with cases, he also noted that helping other FCPD employees understand Hispanic culture is a crucial aspect of his job. 
"One of the things could be just being able to help the detectives understand a little more about the culture because a lot of the things have to do with culture, too. So being able to show them that part — that sometimes things happen and it's part of the culture too," he explained.
He said that his move from Bolivia to the U.S. gives him a perspective others might not have. He knows what it is like to come to another country and be different than those around him, as he grew up with Hispanic culture and had to adjust to the American way of life.
"I had to learn not only the language, but I had to also learn to read the culture. I had to learn how things ... are much different than back in Bolivia. So being able to talk to people and understand where they're coming from, I think it makes me one, a better officer, but also it makes me understand them a little bit better," Andrade said.
Though he does enjoy getting to help others, Andrade said that he does run into difficulties on the job — like when people think they can receive extra help from him because they are all part of the Hispanic community, or when people don't want him around at all. 
When not on the job, Andrade spends his time traveling, playing soccer, and spending time with his family. Having a connection with his children is also something that helps to keep him connected to his culture.
At home, he tries to speak Spanish with his kids as much as possible, and always communicates with his parents and other family members in Spanish. 
He also likes to attend Hispanic festivals — which helps with recruiting for FCPD, so that "we can try to bring that diversity to the county because I think that that's very important." 
When not specifically working with Major Crimes, Andrade is a part of the Community of Trust Committee, where he spends time explaining the role of FCPD to the Hispanic Community. He also spends time with officers from Latin America who come to work in embassies.