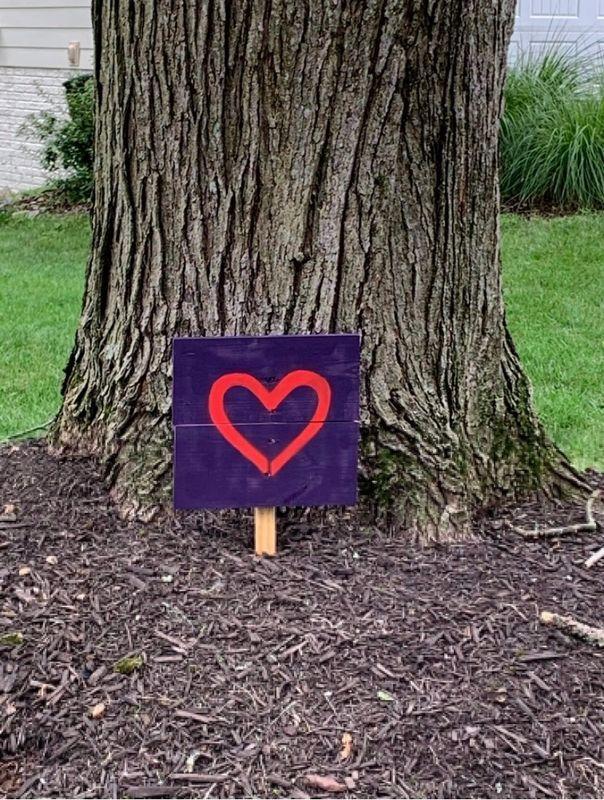 An open heart symbol adorning shirts, charms, and wooden signs is the icon of the Vienna-based Rustic Love organization. What started as a pandemic project to embrace the community has amassed a life of its own and stretched across the county. Now an official 501c3 nonprofit, Rustic Love has growth on the agenda for discussion at board meetings.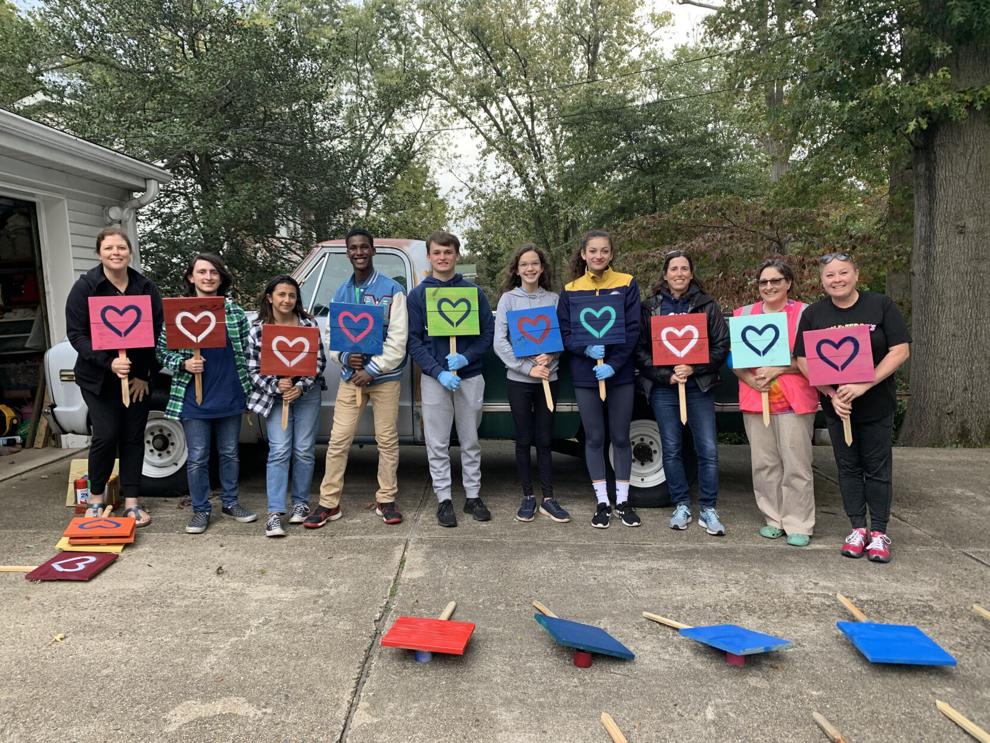 Michelle Davila, executive director of Rustic Love Vienna, discovered Lydia Russo's Vienna VA Foodies group on Facebook in the height of quarantine as the weather got warmer in 2020. Russo's foodies group transformed from a social page to one that offered exposure to restaurants working tirelessly to remain functional during the pandemic.
Davila used what she had at hand–spare wood, power tools, craft supplies, and a resilient family–to create something that could help her community. Inspired by Russo, Davila originally funneled proceeds from their handmade signs into Russo's collaboration efforts with restaurants to feed families experiencing food insecurity and first responders.
The open heart signs quickly garnered attention and drove the Davila family to continue their efforts. "It was organic," Davila said regarding the expansion of the project into an organization, as "people messaged me saying their kids were available, my kids would ask their friends, neighbors would walk by and join in, and it grew from that."
Rustic Love has since diversified who they donate to, now focused on organizations that help those who are food-insecure. The nonprofit has also grown partnerships with multiple local businesses. From wine to jewelry, the Rustic Love icon can be found on products made by partnering businesses with some or all of the profits going towards supporting Rustic Love. "Most of those partnerships came to us and it's just a matter of living in a very giving community," said Davila.
There are thousands of the Rustic Love signs throughout Vienna and they are so revered that they often sell out quickly. The icon and name were created to open Rustic Love up as a space for community and both have since earned significance from the impact. "Everyone involved in our project is doing it with open hearts," Davila said, and "all of our signs are made by kids and families. They're not perfect, they're rustic, and hearts aren't perfect either."
Rustic Love has grossed $250,000 in its pursuit to support the community and combat food insecurity–something personal to the Davila family. "My son was adopted from Ethiopia and comes from a food-insecure situation," Davila said. "There are a lot of residual issues that come from having your formative years in a food-insecure situation. We see that in our own home. We're all here, there's something we can do about it."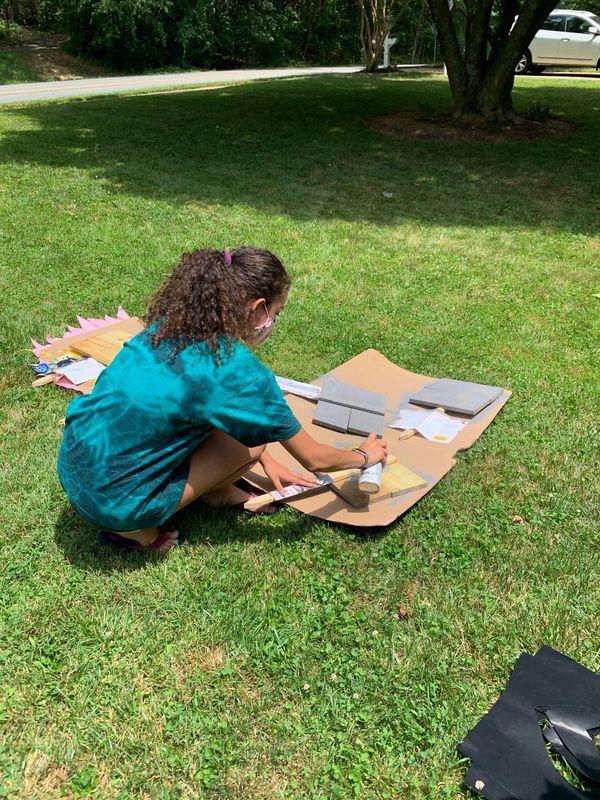 As Rustic Love has evolved, so has the scope of their mission. Being an official nonprofit "opens opportunities so we can work with bigger businesses," Davila said, giving them a larger platform to support the causes they care about. They now have a dedicated board with a team consistently involved. "We work at this everyday and none of us come from a nonprofit background. We're trying our hardest to make a difference," said Davila.
Rustic Love keeps growing to create new opportunities for people to engage with their work. "Our logo is tied into how we all feel about the project, it's all about heart and caring for people around us," Davila said. Through a pandemic that has been difficult for everyone, people managed to be sources of light amidst dark times–running on "the innate desire to help," as Davila said.
Rustic Love has been selling their products online but can still be found conducting pop-up sales in various locations, with their signs available by donation. Their upcoming sale will be hosted at Body Grace Fitness & Yoga Feb. 6 from noon to 2 p.m.