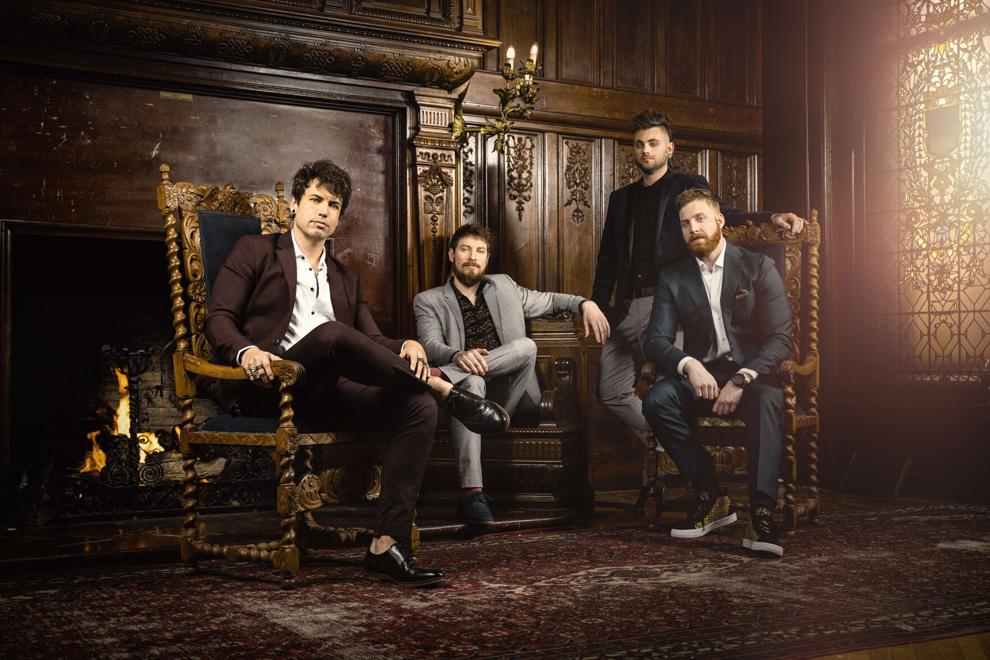 Burn the Ballroom, an alternative rock band from Washington, D.C., has performed all over the world, with stops in western Europe, Russia, north and west Africa, The Middle East, and Central and Southeast Asia.
In fact, it's the first rock band to partner with the U.S. State Department's American Music Abroad program to represent the United States and American rock music across the globe.
"They were using music as a platform for cultural performance endeavors and looking to send cool music acts from the states overseas to showcase things they would never see," said Adriel Genet, founder of the band. "This has allowed us to go over the world in some really remote places and play rock music for people, who otherwise may never see an American rock band. Many times, it's people's first concert ever, which is really cool."
The band consists of Genet on vocals and guitar, Jack Ivins on drums, Josh Finks on bass, and Tuomas Easton on keytar—who Genet claimed were all poached from other bands. 
"We have existed for more than 10 years, and it was a project I started in college when I was at George Mason," Genet said. "Even when it was just me at the beginning, I gave it a rock band's name, and eventually met up with Jack and it started to become more of a serious project. Once we got Josh and Tuomas on board, we've been jamming ever since."
One of the interesting things about the band is that instead of a lead guitarist, it has a keytar, which visually is fun to watch.
"It's really a ridiculous instrument, but he is so gifted at it, that it really hooks people when they watch us play," Genet said. 
From its debut self-titled album in 2012, Burn the Ballroom has always proved to offer something profound in its songs, which only deepened on further releases of "Melodies for the Outsider" and "Ghost Notes." The band has racked up more than 22 million streams of its songs worldwide. 
"Everyone in the band is a pretty hardcore traveler, and even before we all met, we all come from households that traveled a lot, so we enjoy touring all over the world," Genet said, noting he comes from a military family and lived overseas for a lot of his life. "When we had the opportunity to play music and travel, it's really the best thing. We're very lucky to have these opportunities."
Now that quarantine is over, the band decided to focus on more domestic gigs in 2023, and is in the midst of its first mid-Atlantic tour, stopping at Jammin Java on March 26.
"We've played there many times before, and it's sort of a homecoming," Genet said. "All of us met in the DMV area, so we all have a lot of great memories playing there, and many of the other local venues that don't even exist anymore." 
The gig will be the last date on the tour, so Genet expects it will be the "tightest" show, and the band expects to end the tour with a bang and some great music. 
"We always enjoy playing live—especially for those who haven't seen us before," Genet said. "Watching their eyes when we win them over is one of my great satisfactions." 
This summer, Burn the Ballroom will be putting out some new music and announcing more tour dates for later this year. But Genet encourages people to check out the band at Jammin Java, with some surprises for long-time fans, playing some songs it hasn't played live in a while.
"This is a one-of-a-kind rock show experience," Genet said. "The band has so many fun, dramatic elements in the live show. Between the keytar and our very theatrical vocal style, and watching Jack go to town on the drums, it's one of the best rock shows you will have a chance to see in the DMV."