"Hot Shot" Swanson is ready to show fans his sizable talent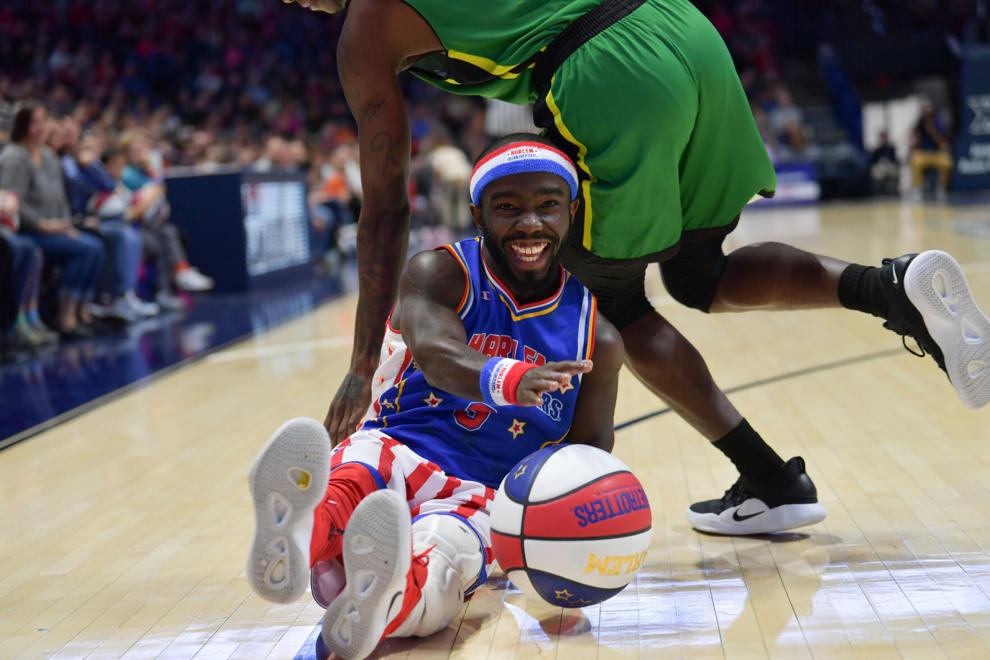 Each year, the Harlem Globetrotters bring a new wave of excitement to the basketball floor, introducing amazing  trick shots, rim-rattling dunks, hilarious comedy and unequaled fan interaction.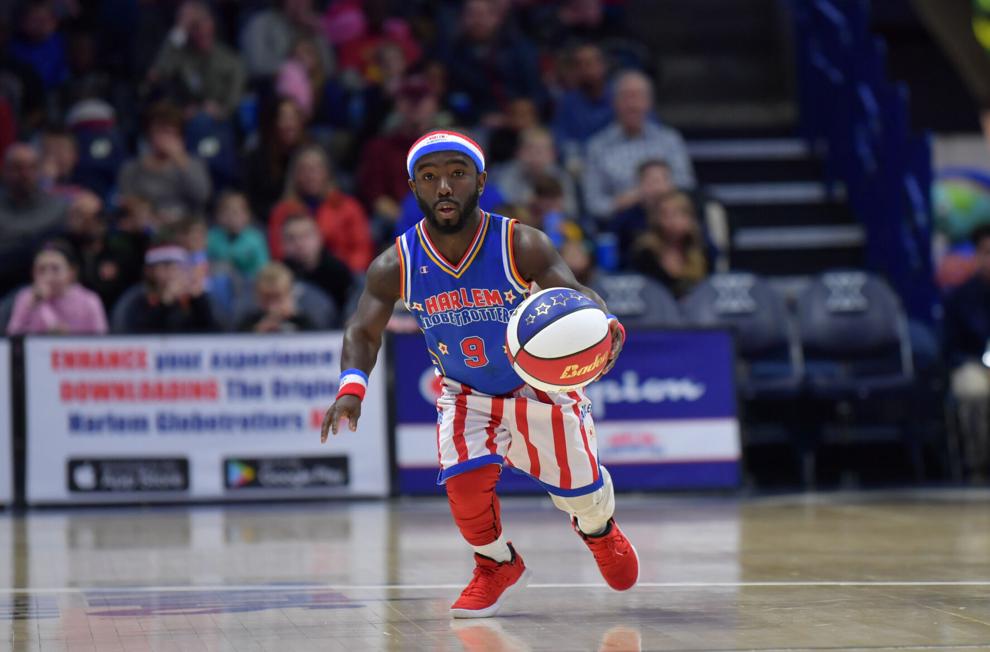 On Aug. 21, the world-famous team will return to the EagleBank Arena in Fairfax for two games (2 p.m. and 7:30 p.m.) for what they are dubbing, "The Spread Game Tour."
During the event, fans can expect to see jaw-dropping swag, incredible showmanship and some of the best basketball fun in the team's fully modernized show for 2021.
One of those competing is "Hot Shot" Swanson, known to basketball enthusiasts as the "Michael Jordan of dwarf basketball. Standing just 4-foot-5, and born with the genetic condition of dwarfism, Hot Shot is the shortest player in team history—a history that goes back more than nine decades. 
He used to go to Globetrotter games as a kid and looked up to players like Curly Neal and Sweet Lou Dunbar. 
"I thought the Globetrotters were superheroes when I was a kid; my jaw was just wide open as I watched them," he said. "They are an all-star, dream team, best-of-the-best players and they are like superheroes. I remember seeing them throw the ball all around the arena and doing some crazy dunks and tricks I couldn't believe."
Swanson always loved to play and devoted so much time to the sport that he was good enough to play for Monroe College. After graduating, he started making basketball videos of tricks and saw his followers grow and grow. Thanks to his amazing hands, lighting speed and agility on the court, he attracted the attention of the Globetrotters. 
"One of my friends connected me to the team and we had a conversation and I headed to Atlanta to do a workout for them, and proved to them that I could do this," he said. "It went well and now I'm going into my fifth season with the team. I bleed basketball and it's been a dream come true to be on the biggest stages in the world."
His pregame ritual includes netting a minimum of 50 basketball shots and he studies the basketball court, envisioning his game plan prior to each performance. 
"It's very important for me to prove I belong, because when you have a dream, you can't let anything get in the way," Swanson said. "Being born and raised in New York, I faced adversity all the time. Even today, people wonder how someone like me can stand among those giants. The kids get to see me succeed and I think that motivates them." 
Being a role model for the kids is Swanson's favorite part about being on the team, and all the Harlem Globetrotters take pride in making sure that both young and old enjoy every aspect of the basketball performance. 
For the Spread Game Tour, the team is looking to spread the love and joy throughout the arena, while educating fans about the history of the team and the culture behind one of the longest and most successful entertainment acts in the world.
"They will learn about the legends who paid their dues; we're standing on their shoulders now doing what they used to do," Swanson said. "We're bringing the joy and happiness."
For those who have seen the Globetrotters play before, like every year, it's a whole new performance with new tricks, surprises and players.
"It's going to be very competitive and one of the questions people have every year is whether someone like me can dunk," Swanson said. "If they get their tickets, they will see something that they might not believe." 
After each game, members of the Harlem Globetrotters will sign autographs and take photos with fans and they even offer an option for a "magic pass," for before-game engagement. 
"We are doing social distancing, but fans can still get their moment with us and do what is one of their favorite parts of the game," Swanson said. "I know this means a lot to the kids. I was there once, and to hear stories and share moments like this is something special."