Throughout music circles in Washington, D.C. in the '60s, Danny Gatton was one of the names that everyone knew. But despite him being a guitarist who many claimed had no equal, he never became the legend that many expected.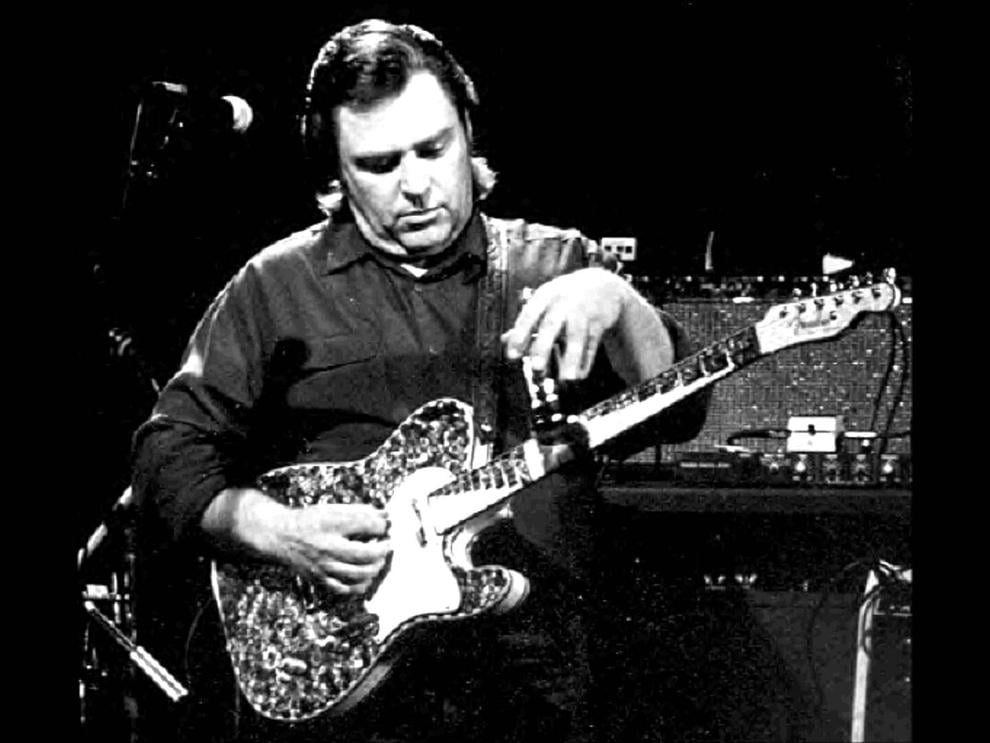 In fact, he was also cradled with the moniker, "the world's greatest unknown guitarist," though those who played with him or saw him—especially guitar players who ultimately lost to him in head-cutting jam sessions—knew he was something special. 
In his early years, Gatton started playing jazz guitar with the Offbeats in D.C., moved to Nashville to become a session musician and returned to the District in the early '70s as part of Liz Meyer & Friends. 
Gatton recorded his debut album, "American Music" in 1975, followed by "Redneck Jazz" three years later—both critical darlings. Unlike many electric guitarists, Gatton played slide overhand only, citing his earlier training in steel guitar.
Throughout his career, Gatton also founded the band Redneck Jazz Explosion, toured with singers Roger Miller and Robert Gordon and made friends wherever he went. 
Tragically, Gatton killed himself in 1994 after years of suffering from depression. 
David Chappell, who collaborated with the late DMV guitar legend Gatton on several recordings, wanted to keep Gatton's memory alive, and four years ago organized a tribute concert for his friend. 
It's a tradition that has remained each year on Gatton's birthday, and Sept. 3, the celebration continues at The Birchmere on what would have been the guitarist's 76th birthday. Chappell has assembled a group of Gatton alumni, along with special guest Johnny Hiland, another blazing virtuoso of "hillbilly jazz."
"This is a celebration of one of our area's greatest musicians, by his peers," Chappell said. "It's like a big huge family coming together. It gives me warmth to see all those people come out."
Tom Cole of WPFW will serve as emcee for the special event and among the artists scheduled to appear at the celebration are Tommy Lepson, Big Joe Maher, John Previti, Dave Elliot, Barry Hart, Bruce Swaim, Steve Wolf, Pete Ragusa, Rick Whitehead, Steven Windsor, Tom Williams, Chris Watling and Sam Paladino.
Dave Elliott, who played with Gatton for almost 20 years, was at the first celebration and has been back each time.
"That first year, there were so many people who wanted to come out and honor him and share stories, that we decided to do it every year," he said. "It was a great tribute and I'm glad that we are keeping his memory alive."
In addition to being super talented, Elliott noted that people were drawn to Gatton because of his personality, describing him as "funny and always the life of the room."
"One of the nice things I liked about him was when I first got on board with his band, and the same thing is true with the other guys we picked up along the way, he never told you how to play," Elliott said. "He wasn't demanding. He would show you think, but wasn't like a lot of band leaders. If he hired you, that means he heard you play somewhere and he knew what you could do. He would let people play what they felt."
To Gatton, that was the secret to such great recordings—having musicians' individual personalities come out while playing.
"That made the band special and different," Elliott said. "We weren't trying to do anything but make good music and have fun. We weren't looking to become stars. We just wanted to do what we enjoyed doing." 
Gatton's love of playing was seen by anyone who ever worked with him. He refused to be commercialized with his music and used to say, "the rainbow has many colors, so why stick to one color," playing the way he wanted.  
"Danny just didn't get the recognition that he should have gotten when he was alive, and unfortunately, he's getting it now when it's too late," Elliott said. "I always knew that after he was gone, someone would listen to what he had done and realize that the world missed a lot with his sound."