The Grammy-winning group presenting new program, "Phoenix Rising"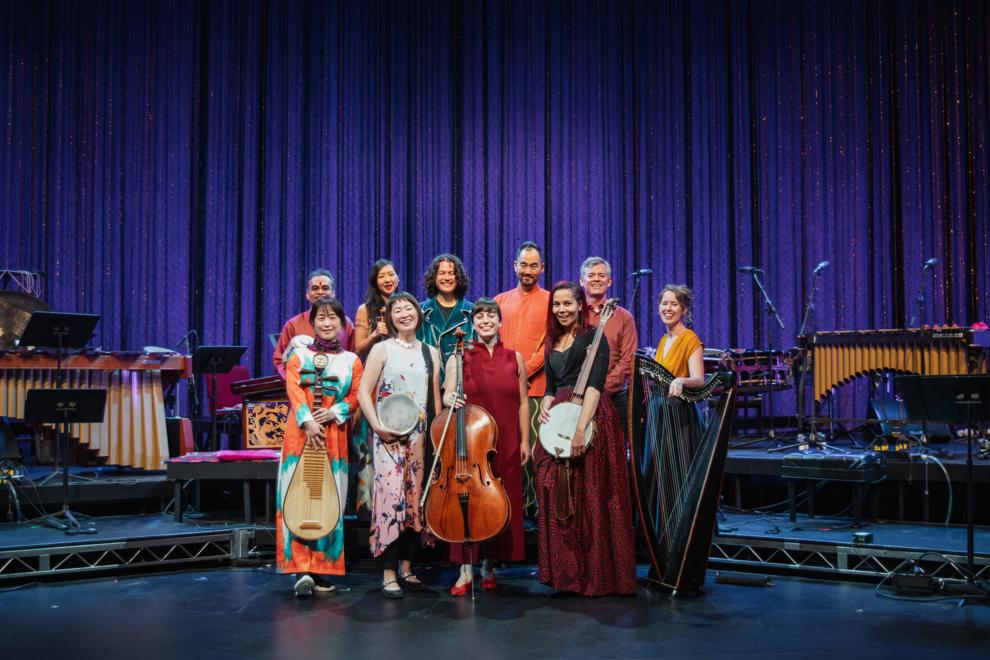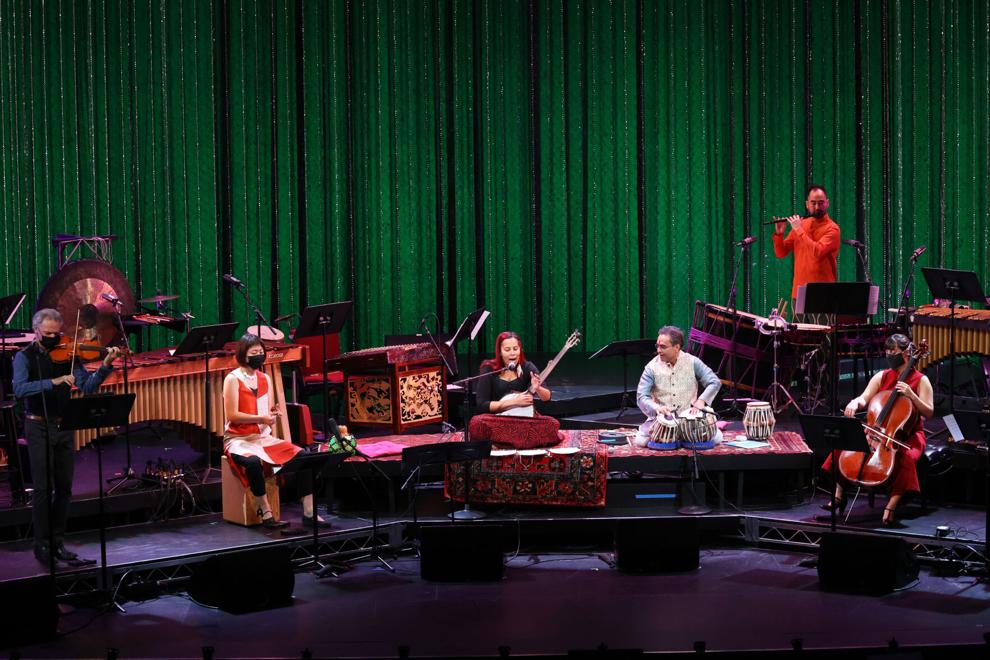 In 1998, world-renowned cellist Yo-Yo Ma conceived Silkroad, bringing together musicians from the lands of the historical Silk Road to co-create a musical language founded on difference.
The initial gathering of artists was rooted in a simple, initial question: "What happens when strangers meet?" 
Through his work with Silkroad, Yo-Yo Ma looked to expand the classical cello repertoire, frequently performing lesser-known music of the 20th century and commissioning of new concertos and recital pieces.
Not only did he create a touring ensemble comprised of world-class musicians from all over the globe, but he also fostered a social impact organization working to make a positive impact across borders through the arts.
Silkroad creates music that engages difference, sparking cultural collaboration and high-quality arts education to help build a more hopeful and inclusive world. 
Today, under the leadership of Artistic Director Rhiannon Giddens, Silkroad is a collective of artists from all sorts of backgrounds—different nationalities, traditions, languages, histories, and musical training. For more than 20 years, the group has been exploring what happens when strangers meet and what it takes to create melodies and harmony together. 
Giddens is a Grammy Award-winning musician and vocalist, who is co-founder of the Carolina Chocolate Drops, an old-time string band from North Carolina. She has performed with Silkroad numerous times through the years, but this tour is her first as its artistic director.
Thirteen members of the Grammy Award-winning Silkroad Ensemble will present its new program, "Phoenix Rising" at Wolf Trap on July 24. 
"We are excited to share that experience from the stage and for audiences to be able to participate in how we communicate and relate to each other through music," said Haruka Fujii, a percussionist with the group. "We have grown to become one musical family."
Fujii is also on the ensemble's artistic leadership team and helped design "Phoenix Rising" alongside Giddens. "Phoenix Rising" takes a cross-section of Silkroad's award-winning compositions and arrangements and re-imagines them for today. Keeping an eye on the past, members of the Silkroad Ensemble and Giddens have also collaborated on new works that coalesce her unique worldview with the ensemble's collective experience during the pandemic.
"We envisioned this program as a collective grieving song and clarion call," Fujii said. "Through newly commissioned pieces and reimagined versions of some of our all-time favorite repertoire, audiences will hear reflections on the past couple of years that include personal stories tied to our varied cultural experiences."
"Phoenix Rising" will introduce a few brand-new pieces including "The Call by Maeve Gilchrist," which Fujii describes as "a peaceful call to arms as we gather our global family, our respective musical languages, and come together to create beauty and change."
Also on the program is "Ho-Oh" by Kaoru Watanabe, which is a modern interpretation of the Japanese traditional musical form of Gagaku, named after a mythological bird; "Ekla Cholo Re" by Sandeep Das, who has weaved a healing song for what India went through during the pandemic with a melody from an iconic song by one of India's most celebrated poets, Rabindranath Tagore; and "O, Death," an inspirational song from the folk tradition that spotlights the contrast between life and death, and we are excited to re-introduce the piece in a new arrangement.
"To me, 'Phoenix Rising' inspires you to look back at your personal journey, re-acknowledging the challenges the world has and is currently going through, but also celebrating the strength of people and society to move forward and seek a hopeful and peaceful future," Fujii said. "We look forward to sharing this special program at Wolf Trap very soon."
In addition to the performances, Silkroad uses the arts to ignite passions and foster education in students, teachers, and musicians through training workshops and residency programs in public schools, universities, prisons, and indigenous and refugee communities.