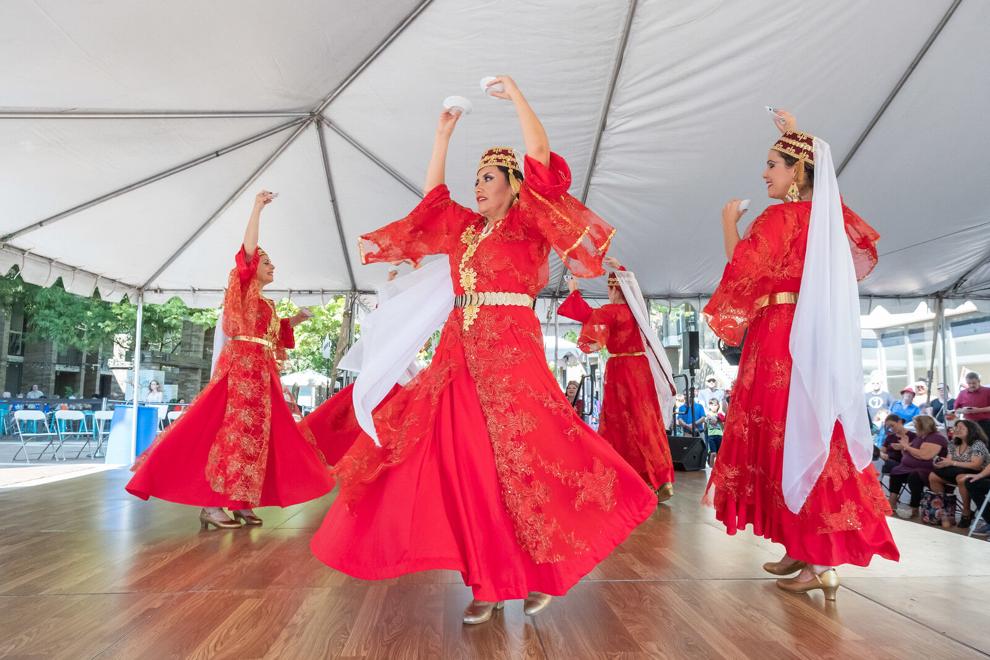 After missing last year due to the pandemic, the annual Reston Multicultural Festival will take place September 25, at Lake Anne Plaza from 11 a.m. to 6 p.m.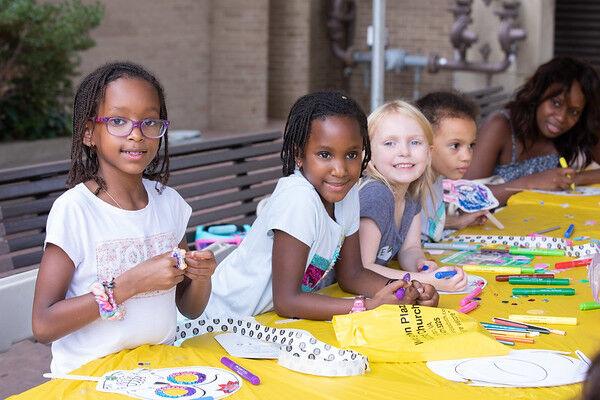 With a theme of "Discover the World in Reston," the Reston Community Center presents one of Reston's most anticipated events of the year, one that honors the vision of Reston founder Robert E. Simon and the diverse community he imagined.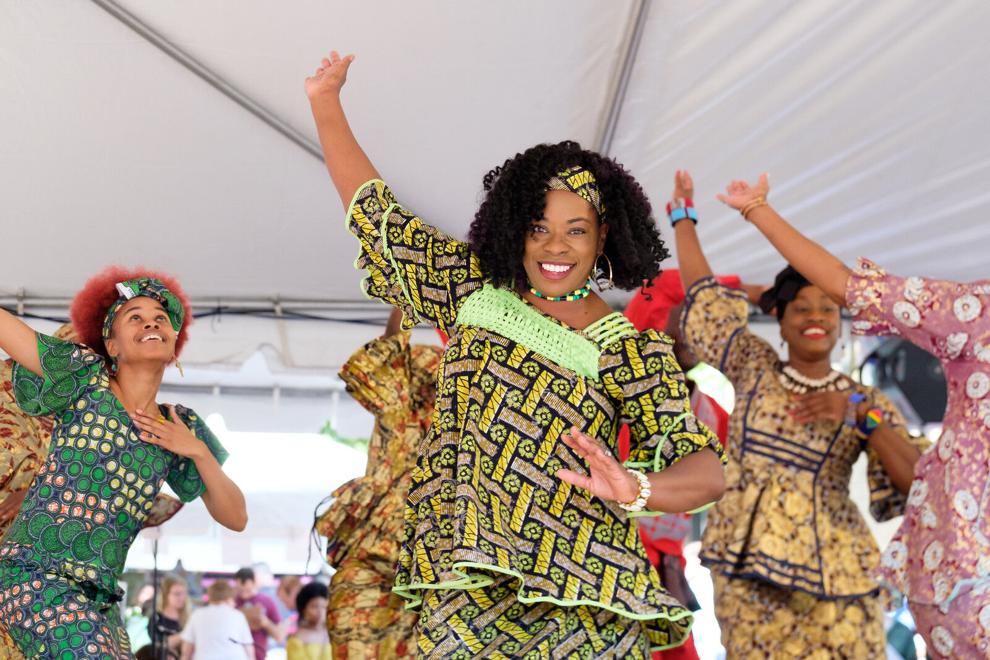 "The festival was begun by local residents Margaret Boyd and Ellen Graves who wanted to create an event that would focus on the community's diversity—especially as an attribute that contributes to its strength," said Leila Gordon, executive director of the Reston Community Center. 
The two worked with RCC to bring the event to reality in 2000. Among the planning group for the early festival history was Reston resident Norma Khan who perished in one of the planes that hit the Pentagon in 2001. 
"That year, the festival was dedicated to her memory and the belief that by understanding and appreciating each other—celebrating those differences—we could help erase the hatreds and conflicts that were at the root of 9/11," Gordon said. "We remain steadfastly committed to that ideal."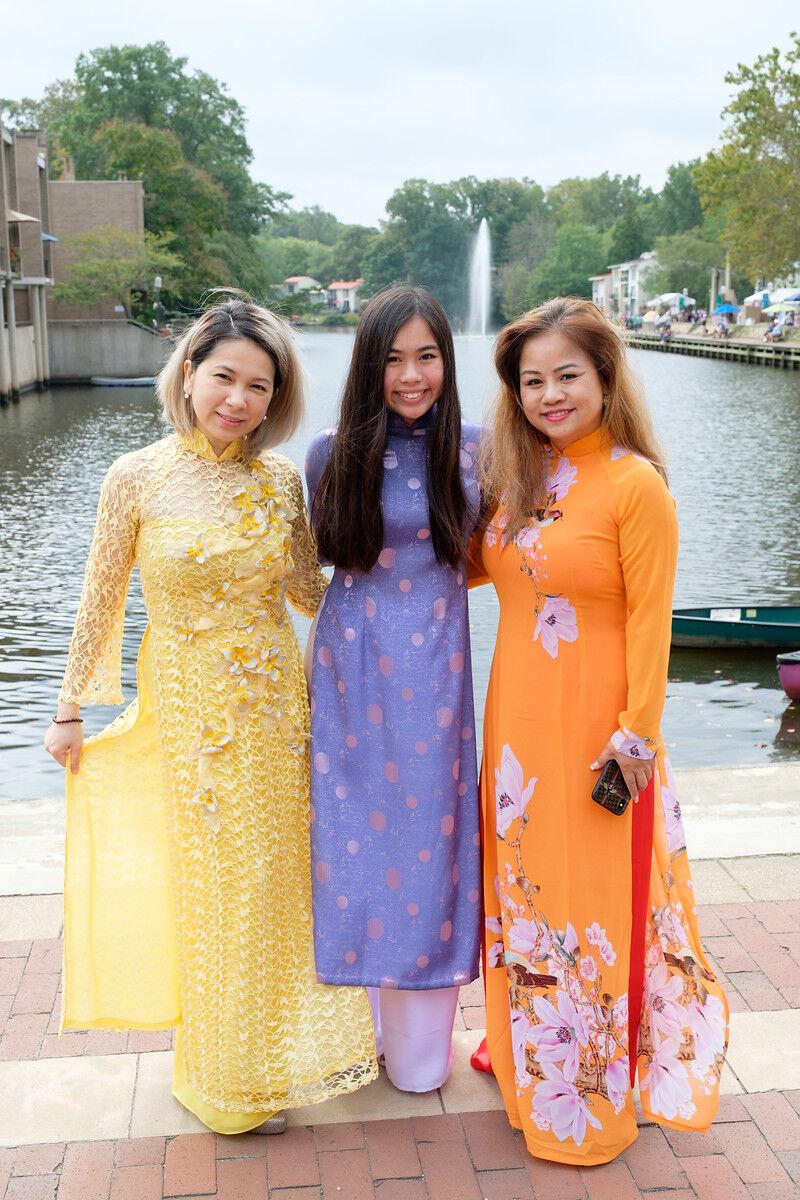 For this year's festival, RCC is including a land blessing ceremony in the opening ceremonies, recognizing the original native peoples of the region. A round dance featuring Rose Powhatan of the Powhatan Museum of Indigenous Arts and Culture will start the day.
A noted storyteller, Powhatan is a direct descendent of the Powhatan tribe, which was prevalent in Northern Virginia thousands of years before European settlers arrived.
"We are also providing free bus shuttle service from a variety of parking areas and local stops to reduce the single-occupant vehicle traffic and help improve the environmental impact of the festival," Gordon said. "The free shuttle bus is from Fairfax County Connector and just one of the many ways the county is working to reduce the carbon footprint of agencies."
The World Stage, Global Stage, and Gallery Stage will feature free, all-day entertainment schedules, showcasing traditions and cultures from Vietnam, China, India, the Caribbean, and many more.
"There will be plenty of exciting performances on hand, including two National Endowment for the Arts National Heritage Fellows—D.C.-based soul group The Chuck Brown Band and Rev. Paschall and Company, a Tidewater-based A capella group," Gordon said. 
Many of the food vendors are local favorites, such as A Southern Fish Fry, Taste of the World, Nitro Creamery, Del Sur Baked Goods, and E-San Food. And as always, there will be plenty of crafts for purchase at the Global Market, where international cultures are represented in textiles, clothing, jewelry, housewares, and more.
For those with little ones, there are plenty of activities available at the family arts and crafts activity area, including creating friendship bracelets, Egyptian necklaces, and a Guatemala craft known as Barrilete. There's also a community gardening project that people of all ages can take part in. 
Other fun events going on include a Chinese yo-yo demonstration and a free East Asian brush painting class in the RCC Lake Anne Art Studio.
The festival is free and is a great way for families to enjoy the weekend, hearing great artists, visiting craft artisans, and being surrounded by fascinating and beautiful cultural expressions. 
"This event reinforces the beauty of our diversity and that we all come from somewhere else," Gordon said. "By recognizing that we are all both different and alike, it makes people feel happy to have such vibrant expressions of culture and humanity around us. No one can resist the combination of beauty, food, music, dance, and handmade items from around the world—for one day at least, we are all having fun and joining in celebration of our roots together."
Attendees should note there is a universal mask requirement for indoor aspects of the festival schedule. For more information and a complete schedule of events, visit www.restoncommunitycenter.com/mcf.