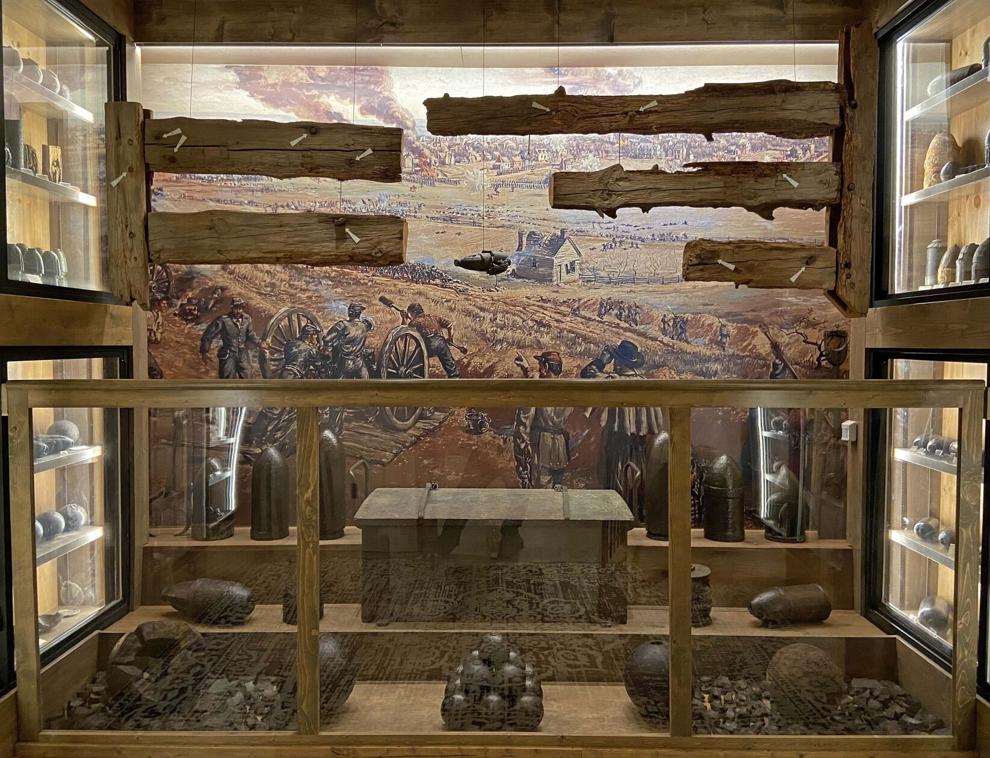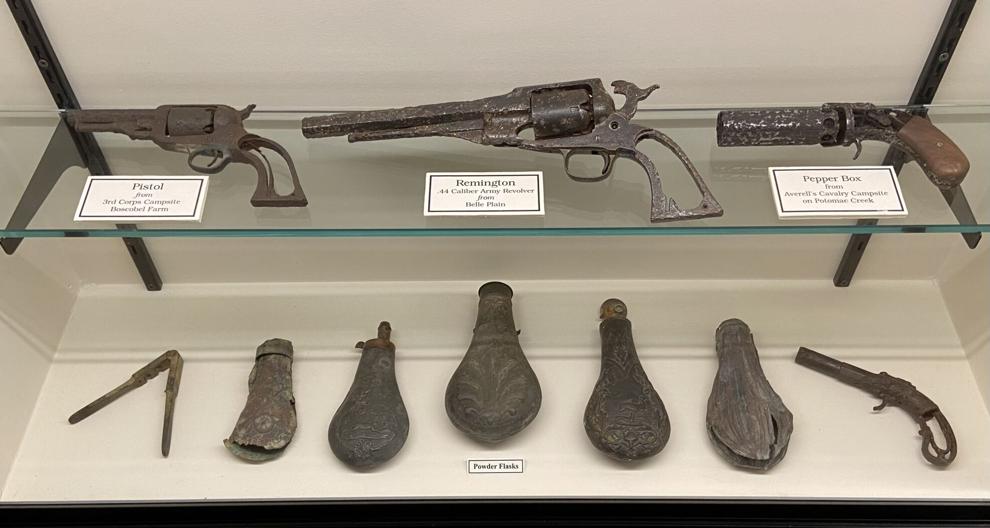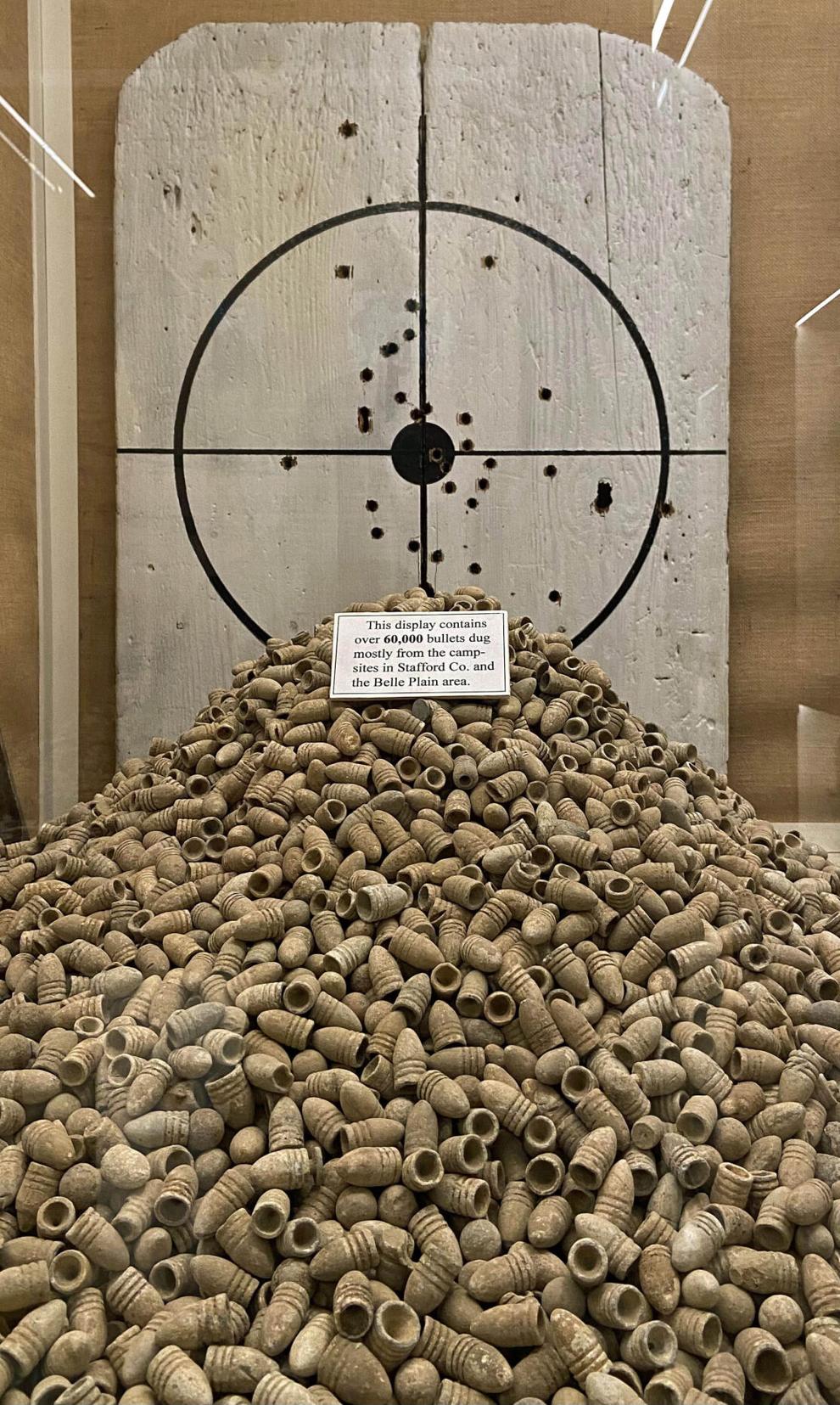 History is all around us, but most people don't know what they are looking for. Jon Hickox, owner of the Winery at Bull Run, not only knows where to look, he knows how to look.  
Hickox began hunting for relics when he was in middle school. He still tries to search  regularly. Relic hunting is a labor intensive hobby that involves studying local history,  then getting out into the field. Sometimes that is a literal field, others it is construction  sites, back yards, and even leech filled creeks.  
"I grew up hunting deer, turkey, and small game in the deep woods with my father  as a kid. He taught me in order to be a successful hunter you must think like the  quarry you are seeking," said Hickox. "You must think like the soldiers in order to  find the relics you are seeking, as they were left behind in the places where they  camped. Even amongst the modern landscape of today, you can read the terrain  as it was during the war and surmise what hills must have been occupied, what  fording points soldiers would have crossed in the rivers, where they likely got  their drinking water from, and how they would travel from point A to point B."  
Hickox met historian, and author Chuck Mauro, in 2013. Mauro, who had written about the Civil War spy Laura Ratcliffe, noticed her former residence was zoned for construction.  
Mauro, who had never been relic hunting, asked the Northern Virginia Relic Hunters Association for help. Hickox, and his brother Drew showed up to get the novice started. They didn't yet have permission to be on the property. When they arrived at the site, both Mauro and Hickox remember a truck pulling up to check them out. Hickox recalled that one of the men had a gun, Mauro did not remember that detail. 
 "Luckily Jon knew one of the men, and we were allowed to continue on  Sundays as there was no construction on that day," said Mauro. "We found a  few scattered bullets, which confirmed there were soldiers there as we thought,  although no fighting took place there, again as we thought." 
"Finds throughout Northern Virginia confirm the written records of the Civil War, and sometimes add more information to people's memories, which were written down well after the war," Mauro said.  
The collection of relics Hickox has unearthed is massive. He didn't want to sell pieces off, but wanted to share his finds with a modern audience. He  approached Mauro to write a book about relic hunting and history. 
"The book, "Witnesses to History," which is due out in the spring, is an attempt  to combine local history with the relics Jon has found," said Mauro. 
Earlier this year, he also opened the Bull Run Battlefield Museum, inside the Winery at Bull Run. It was the perfect locale as the winery is next to the Manassas National Battlefield Park. During the pandemic the winery was renovated and space was dedicated to the museum. 
"We have assembled over 200,000 dug relics from across Northern Virginia, left behind as witnesses to the war." Hickox said. "People will be amazed by the  sheer volume of relics at the museum, a pyramid of 60,000 bullets for instance or a replica camp scene complete with a Civil War cabin or "hut" as the soldiers called them." 
In the winter, hundreds of thousands of soldiers camped in the huts which could  hold only three or four men.  
"Imagine the scene, these little cabins would dot the landscape of Northern  Virginia in the tens of thousands all with little campfires," opined Hickox. These spaces "are filled with countless artifacts they left behind."
When asked what his favorite find is, Hickox initially avoids answering then decides it is the first musket he ever found. To date, he found 14 muskets. His second favorite item is a 1753 British gold coin he discovered just off Braddock Road. He believes this was part of Maj. Gen. Edward Braddock's legendary lost payroll. Braddock, a British officer, arrived in Virginia in 1755 to take command against the French in North America.
It is a deep love of history that comes out as Hickox, and Mauro talk. They share a desire to link modern audiences to the historical voices that still whisper their stories, if you know where to look.