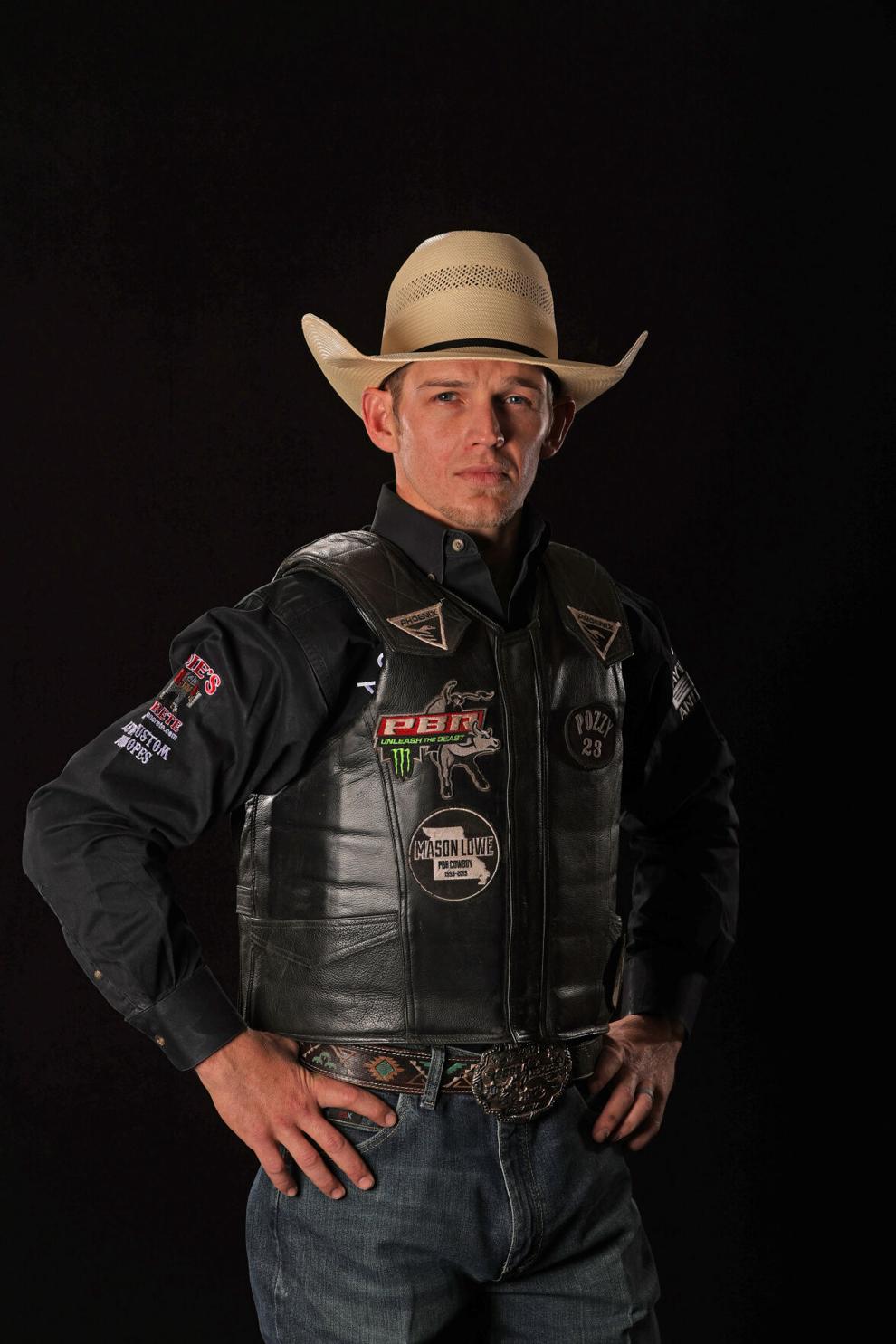 The Professional Bull Riders is holding an event at the Eagle Bank Arena this weekend, with the Pendleton Whiskey Velocity Tour's Fairfax Invitational taking place over two nights, September 25 and 26.
During the invitational, some of the greatest bull riders in the world will battle the sport's rankest bovine athletes in an ultimate showdown of man vs. beast in one of the most exciting live sporting events there is. 
Robert Simpson, general manager of the PBR Tour, explained that the first night, 45 of the best bull riders will compete and attempt to ride one bull each in Round 1. From there, the top 30 riders will return for Round 2 on Sunday. Following Round 2, the Top 15 will then advance to the championship round where they will attempt one final bull, all in an effort to be crowned the event champion. 
"We do about 30 events a year across the country and we are all very excited about coming to Fairfax," Simpson said. "Our tour has never been there, though our Unleash the Beast tour was there in 2018 and it was a great event."
The PBR draws excitement from the man vs. beast concept, with 180-pound cowboys trying to stay on 2,000-pound bulls. 
"This is the best of the best and it's in a rock-concert type atmosphere, with pyro, lighting and everything you would see at a rock concert, and it makes for a very entertaining experience," Simpson said. "From the time we turn out the lights, we bring a lot of theatrics into it, and every ride is action-oriented with lots of adrenaline." 
Among those competing will be Michael Lane, a native of Virginia, who currently is ranked No. 1 on the Velocity Tour.
"I started bull riding at a very young age," Lane said. "The PBR was developed in 1993 and I was born in 1990, so I grew up as it was being developed. I had a brother-in-law who rode as an amateur, and I saw kids started riding steers, so I went home and told my dad that I wanted to ride them, and had a lot of family support to get to where I am."
Lane has now been a member of the PBR for the past 12 years and has accomplished a great deal.
"If you're not training like a professional athlete, you're not going to be able to contend with the top riders in the world," he said. "It takes a lot of hard work and doing all you can to better yourself every single day. Consistency in the routine will help you become a winner."
He feels the Velocity Tour is a great way for people to spend the weekend, as it offers lots of excitement and will keep fans on the edge of their seats, because you never know what can happen.
"We don't know as riders what's going to happen when the chute comes open, and everyone gets to find out at the same time," Lane said. "It's not like any other sport; the bulls have their own minds."
In 2021, the PBR is back after a year of cancellations due to the pandemic. 
"For us to be back after a year off has been great, but it's been tough because we're riding every weekend and we need to get used to that again," Lane said. "I have such a passion for this. I'm 31 now, and have done it for 27 years. This is my life and I think it's a great atmosphere for my kids to be around." 
The camaraderie among the bull riders is special, with Lane noting everyone is like "brothers in the locker room" and do what they can to support each other and help the PBR continue to grow and attract bigger audiences.
"It's such a dangerous sport and we want everyone to do good," he said. 
For one lucky audience member, a Star of the Night belt buckle is given away to someone who stands out in the crowd. It's similar to the same belt buckle that the champion of the event will win.
"I invite everyone to come out and enjoy a fun night of family fun and excitement," Lane said.
Tickets for the event are $15. For more information, visit www.eaglebankarena.com.