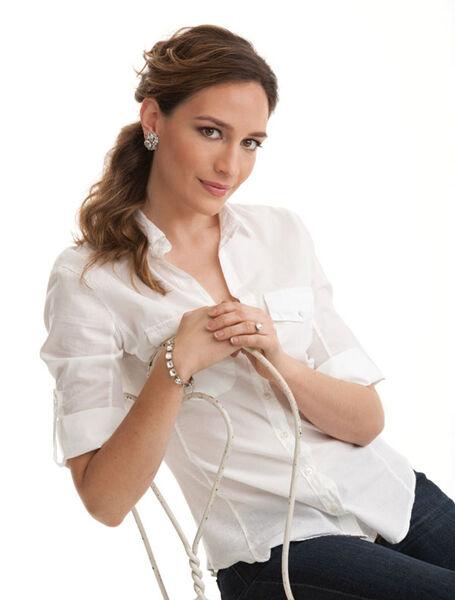 The mezzo-soprano explores the cycle of death and rebirth
Mezzo-soprano Kate Lindsey is considered one of the most notable voices of her generation, regularly performing at some of the most prestigious opera houses in the world. 
"I loved to sing but did not know anything about classical music when I was growing up," the Richmond native said. "I would sing in church and choirs, and not exposed to much classical music. I just so happened to be sitting next to a girl my freshman year who was taking voice lessons from someone who only taught classical, and I was so desperate to learn, that I decided to do it. And she really encouraged me towards that direction." 
Over the years, Lindsey has sung at the Metropolitan Opera, the Royal Opera House Covent Garden, the Vienna State Opera, the Salzburg Festival, Glyndebourne Opera Festival, in Aix-en-Provence, the Théâtre des Champs-Élysées, and the Bavarian State Opera to name just a few places. 
Lindsey is currently in her home state, serving as a 2022 Filene Artist in Residence for two weeks at Wolf Trap, and performing at the venue on July 8 at 7:30 p.m.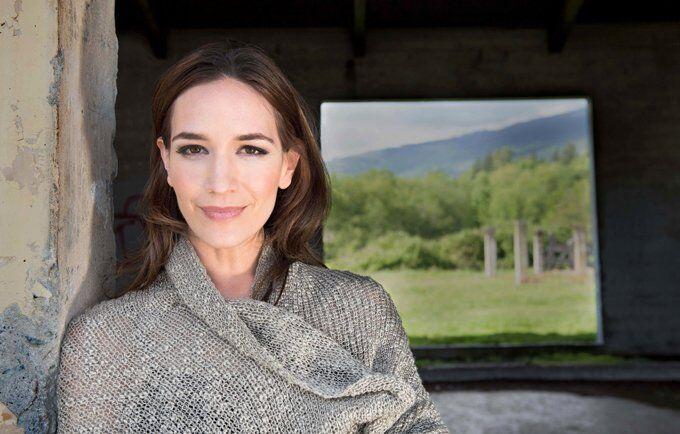 "In programing the recital, I've been thinking a lot about life, especially during the pandemic, and I really started to think about the cycle we have in life and how we experience that in so many different ways," Lindsey said. "Many years ago, as I would do these projects for a long time, and then they would end, and you would go through this withdrawal process, and I became aware of the circular cycle we all live in."
She started thinking of a term for that feeling, and the only one she could discover was through Buddhist philosophy samsara, and wanted to reflect that idea through music. 
Therefore, Lindsey's program for the night will explore the cycle of death and rebirth through two song cycles—Robert Schumann's "Frauenliebe und Leben" based on poems by Adelbert von Chamisso, and Gabriel Fauré's "La Chanson d'Ève" based on a collection of work by Charles van Lerberghe.
"The Schumann work is more well known than the other and is about the cycle of falling in love, creating a life, and then aging as time goes on, with the loss of that person as time goes on," Lindsey said. "The other cycle by Fauré is much lesser-known and often not heard in its entirety, and is a cycle that depicts Eve being born from the earth and experiencing the world for the first time and her realization of isolation. The cycle ends more on a sad note, as she asks to die and be reabsorbed back into the earth." 
The night will also include Lindsey performing several songs by the legendary Stephen Sondheim, who passed away late last year. Her selections for the tribute include "Losing My Mind," "Being Alive" and "Take Me to the World."
"The loss of Sondheim last November, I went into a deep exploration watching the documentary about 'Company' and listening to a lot of his music," Lindsey said. "I really like getting into cycles of songs because they are written to flow from one to the next." 
While at Wolf Trap in July, serving as Artist in Residence, Lindsey is working with some of the young opera performers who are there this summer. 
"With some people I am coaching them, working through arias, and what I can bring to them is the perspective of someone who is very actively out there in the professional world," she said. "I'm also here to give feedback and what they can be focusing on as they work these next months, and I'm also consulting with them about some career questions. That can weigh heavily on young artists, especially after the last couple of years we've had."
Lindsey herself is staying plenty busy in 2022. After Wolf Trap, Sshe is headed off to England, where she now lives full-time, and then has performances in Salzburg, Vienna, and The Met. 
"It's nice to have plans in place that you feel you might be able to trust," she said. "It's nice to be back out performing again.