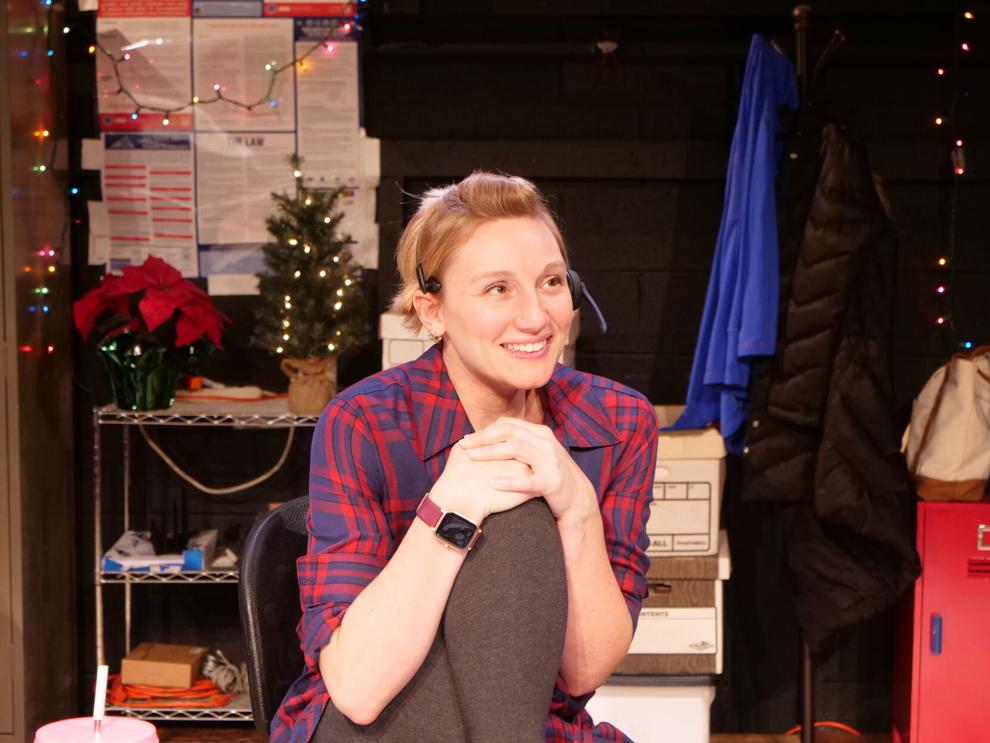 NextStop Theatre's latest production, "Fully Committed" has approximately 40 characters in the show. But audiences don't need to worry that there's too many people on stage, because one person is playing them all!
In the one-woman show, Jaclyn Young is charged with bringing 40 people to life, and the NextStop veteran is up for the tour-de-force challenge.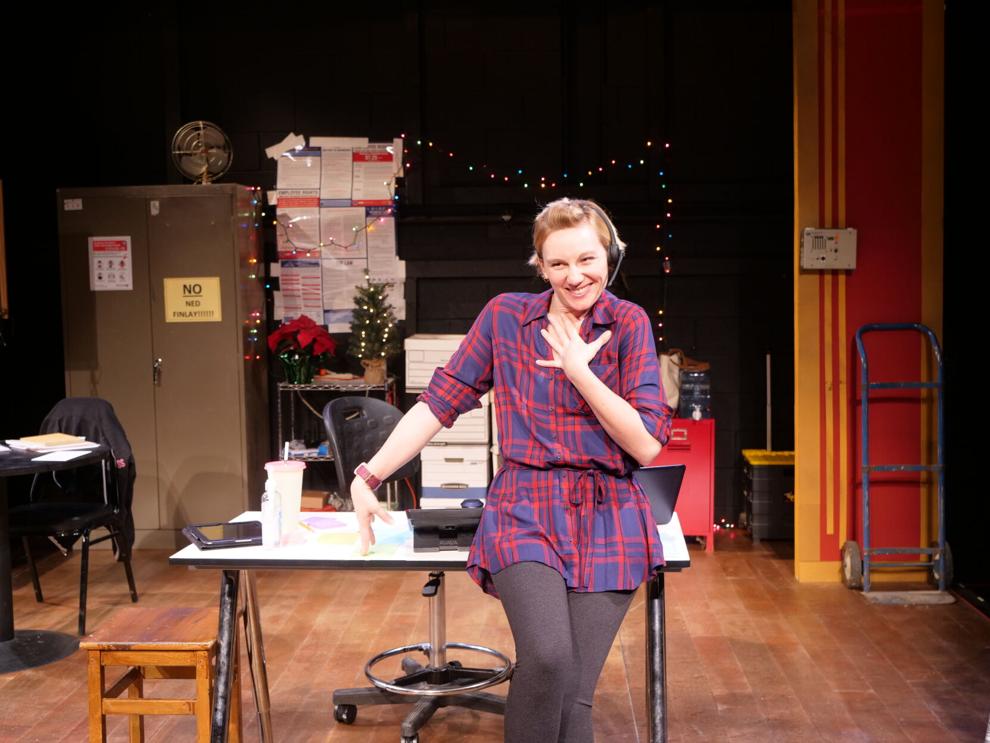 With a hilarious script from Becky Mode, "Fully Committed" follows Samantha, an out-of-work actress who works the red-hot reservation line at Manhattan's number-one restaurant, and anyone who's anyone wants a seat inside. Through attempts at coercion, threats, bribes and histrionics, these desperate callers will stop at nothing to land a prime reservation.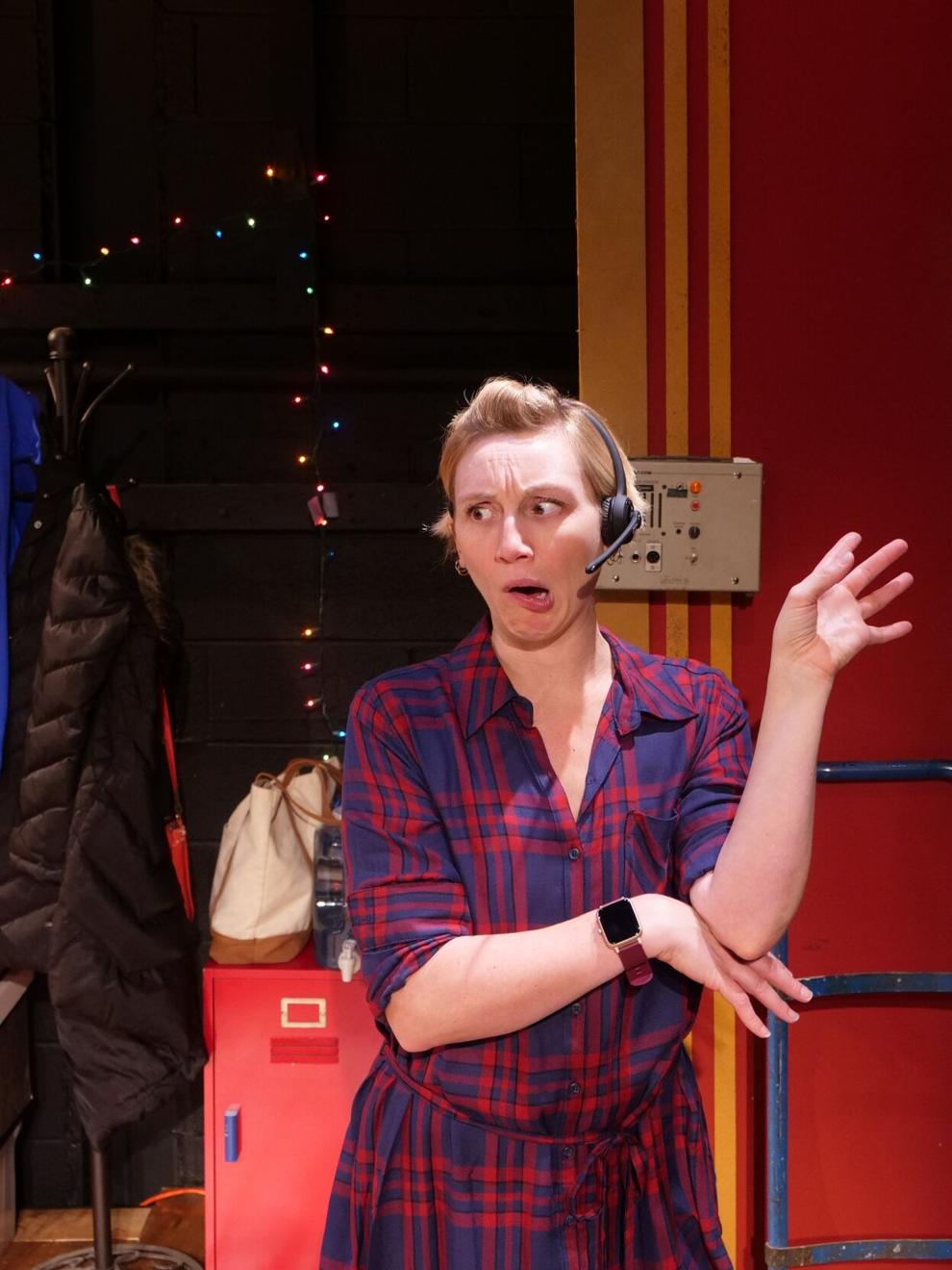 "It starts off with Sam entering work, expecting to find other co-workers and no one else is there due to a series of extenuating circumstances," Young said. "There are four different places on the stage where either a phone rings or there's an intercom buzz, there's a cell phone, and then a "Bat Phone" of sorts that goes to the chef's office. So, I'm bouncing back and forth answering the phone as Sam and flipping to the character on the other end of the line." 
From a mafia wiseguy to a Park Avenue socialite, to a magazine staffer, it's up to Young to supply the voices and mannerisms of every unique character. That means switching from male to female or stuffy Frenchman to surfer dude in just seconds. 
"The way the script is written, it's very fast-paced and intentionally keeps the audience in almost a sense of confusion so it surprises you when you remember who's on hold," Young said. "It doesn't follow a linear pattern, which has made it a joy to memorize!"
The show came about when NextStop's original plan for the 2021-22 season needed to be changed because COVID numbers started to rise again, and the theatre's Producing Artistic Director Evan Hoffmann made the decision that smaller shows were the way to go. 
"It was exactly six weeks ago that Evan asked me to do this show," Young said as she was preparing for her opening night. "It was very quick."
When "Fully Committed" was on Broadway in 2016, "Modern Family" star Jessie Tyler Ferguson was the actor behind the 40 personalities and won a Drama Desk Award for his performance as Sam. 
Young was at his last performance and was just blown away by it.
"The idea of just getting to perform so many characters—and creating characters is one of my favorite things to do—so just seeing someone do it on such a grand scale was mind blowing to me," she said. "But I never considered it would be something that I would be able to do. I was just enjoying it as a patron of the arts."
Young, who serves as education director for NextStop, has also been featured in numerous productions over the years. She studied theatre at the College of William and Mary, and has worked in the education departments of theatres such as The Shakespeare Theatre, Imagination Stage and Prairie Fire Children's Theatre.
But this is her first foray into a one-woman show. "Fully Committed" is one act, and Young is on stage for the entire 85 minutes with lots of talking.
"My biggest fear from the very beginning was how am I going to remember all those lines," Young said. "Fortunately, that's just come from repetition."
Director Jennifer Redford and Young have worked tirelessly over that time to get her ready.
"Jennifer and I started with creating characters and playing around with how they might move and speak, and what makes them different from other characters," Young said. "A lot of the characters are based on people that I know from my life. You have to start from somewhere, so many of them started off in the way that I tell stories—like my brother-in-law or my neighbor down the street, and the way I naturally take on their characteristics as an over-exuberant storyteller."
Young also credits stage manager Sam Rollin as being an invisible co-star of the show.
"Without her impeccable timing of sound cues, I would be totally and completely lost," she said. "While I may be alone on the stage, it is so comforting to know that I am not alone in the performance."
"Fully Committed" will be staged all weekend, November 19 and 20 at 8 p.m., and November 21 at 2 p.m. Tickets are $25. For more information, visit nextstoptheatre.org.