The show comes five years after the much-heralded run of "45 Plays for 45 Presidents"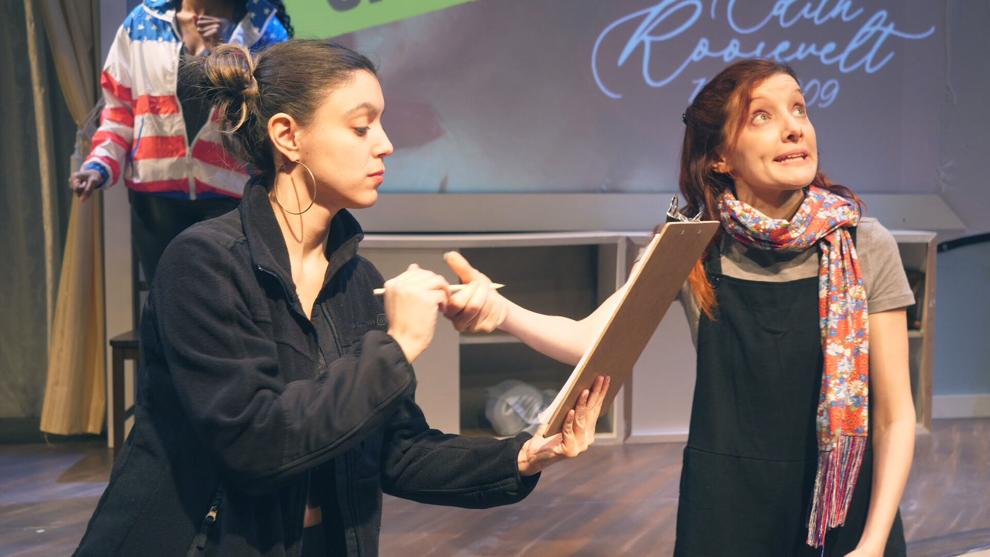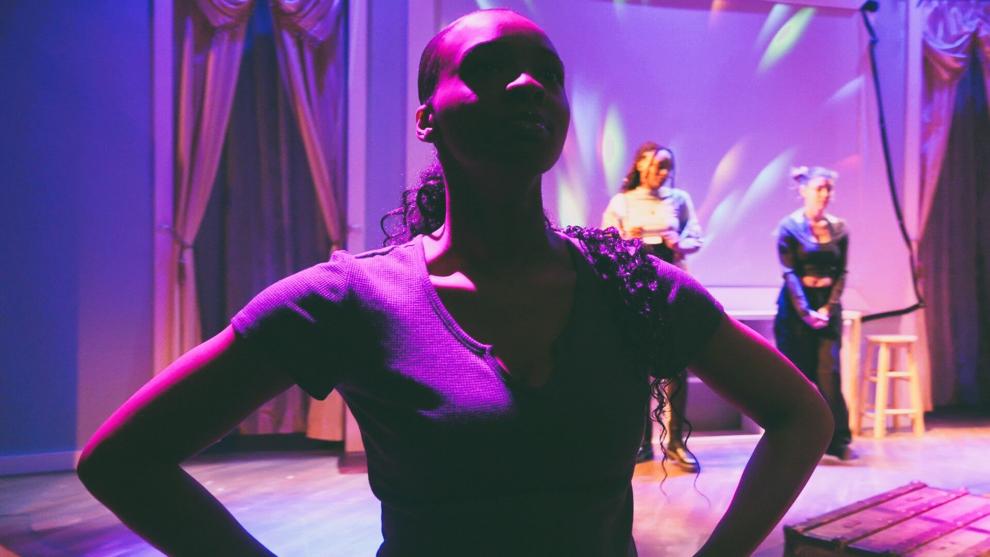 In 2018, NextStop Theatre staged a critically-acclaimed production of "45 Plays for 45 Presidents," a collection of mini-plays written by the team of Andy Bayiates, Sean Benjamin, Genevra Gallo-Bayiates, Chloe Johnston, and Karen Weinberg—members of the Chicago-based theater collective Neo-Futurists.
The show was so well received, that when the theatre was offered the chance to perform the East Coast premiere of a companion show, "46 Plays for America's First Ladies," artistic director Evan Hoffmann jumped at the chance. 
"The Neo-Futurists heard about our Helen Hayes-award-winning production of '45 Plays for 45 Presidents' and reached out to me in late 2019 to tell me they were developing this new play and asked if we would be interested," he said. "I said, 'absolutely,' but then the world burned down. They sent me the script during the pandemic and we all knew this was something that we wanted to bring to NextStop."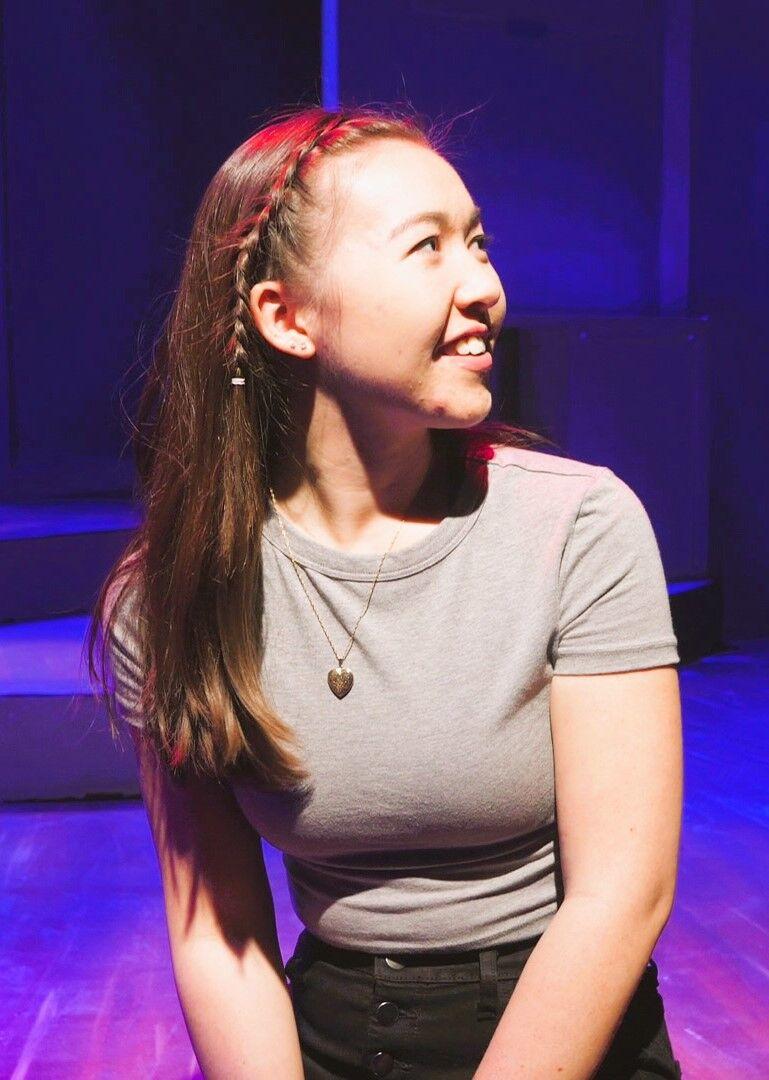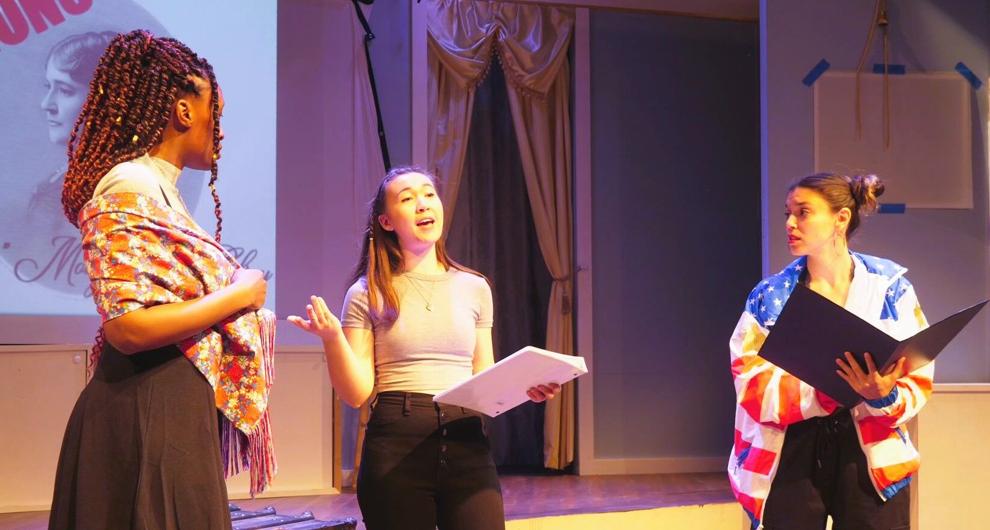 The hilarious and fast-paced journey through American history utilizes comedy, drama, music, dance, and more as it surveys the lives of the women who have served—and avoided serving—as first lady and called 1600 Pennsylvania Avenue home.
NextStop will bring HER story to life with stories of Sally Hemmings, Mary Lincoln, Rosalynn Carter, Laura Bush, and many more, from Jan. 27 to Feb. 19.
Five actresses—Morganne Chu, Sydney Johnson, Brittany Martz, Emily Sucher, and Nicole Ruthmarie take on all the characters under the direction of Megan Behm, who helmed the first one as well. 
"Every single play, you don't know what to expect," said Martz who was also part of the "45 Plays for 45 Presidents" production. "It's the same madcap, sketch comedy energy, there are songs, dances, unexpected moments of eating and drinking, and audience interaction. To me, it's like being on an interactive ride—once you're on, you're on."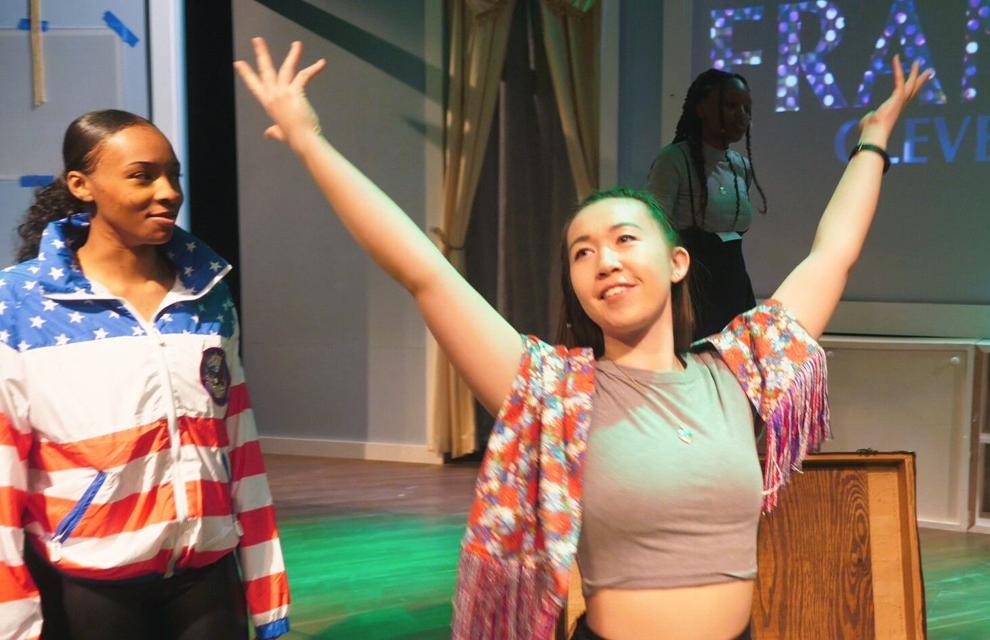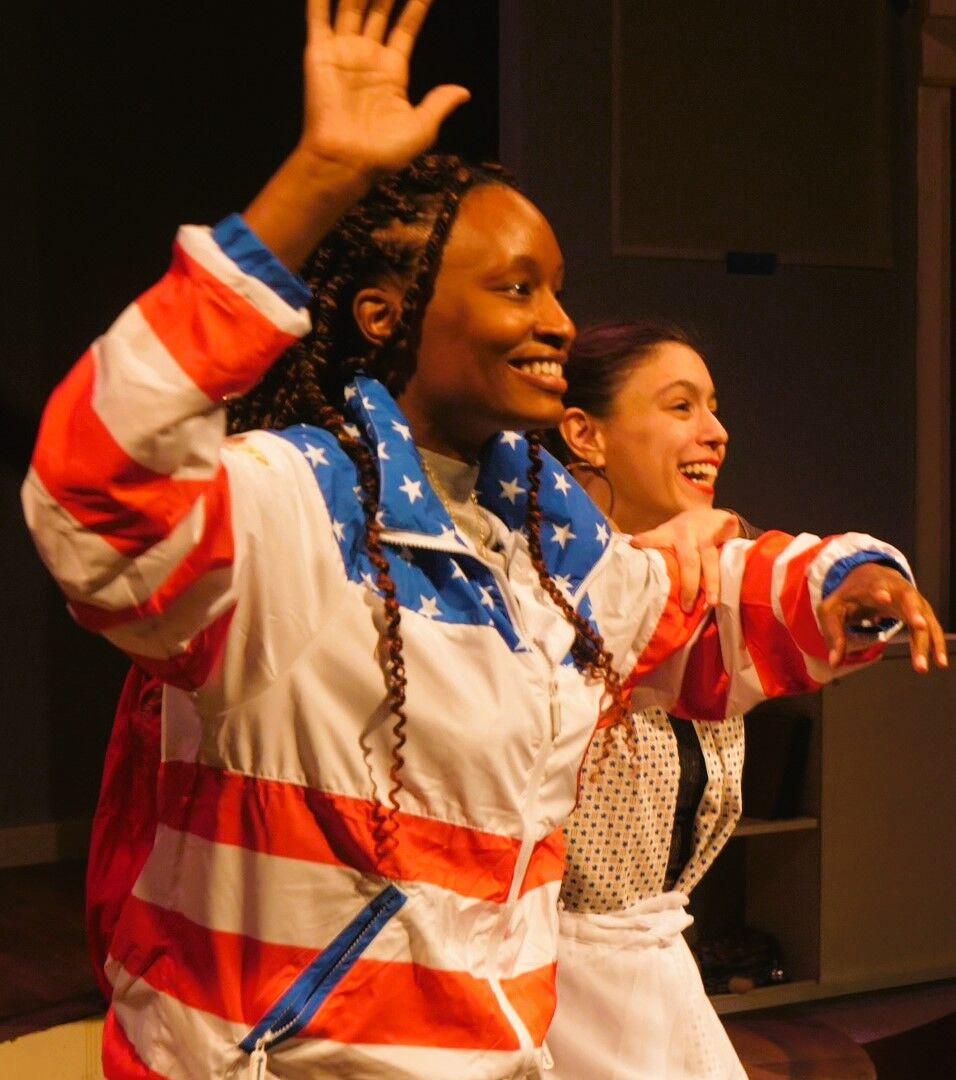 Ruthmarie, who plays everyone from Sally Hemmings to Kamala Harris to Woodrow Wilson, loves that she gets to do so much in the show, including singing, dancing, and speaking French.
"There's a bit of everything that we end up doing in the show," she said. "It's so much fun."
Martz portrays what she calls "a fever dream menagerie of folks," with everyone from Martha Washington to Thomas Jefferson to Melania Trump.
"For me, the biggest challenge is in a more traditional play where you have one or even multiple tracks, all of your characters have an arch—there's an overlying journey to follow," Martz said. "These vignettes feel more in the realm of sketch comedy, so there's less of an arch. Each of the individual stories is its own thing, but then you jump timelines and you're into a new story."
Plus, the theme of each new mini-play is different and the actors could go from being in something that feels like a '50s sitcom to modern dance or even square dancing. 
"You need to really compartmentalize so you don't carry in the part you were just playing into the new scene," Martz said. 
For Ruthmarie, the biggest challenge was keeping track of every single part and scene so her mindset was always in the right place.
"I am trying my best to portray these women, but also not be these women," she said. "I'd like to think we're not being accurate in portrayals of these women. I'm giving an interpretation and trying to be more their essence." 
So, while the actors are referencing real people and real things that happened, it's done in an absurd way with a poignant point of view. 
"I've seen a lot of political theatre, and it makes you think about big thoughts," Martz said. "While this show does beg a lot of important political questions and spark a lot of interesting conversation, what I love about this show is you don't have a moment to be bored because you're quickly on to the next thing." 
For more information on "46 Plays for America's First Ladies" or to buy tickets, visit www.nextstoptheatre.org.