Special Olympics hosts their annual Polar Plunge fundraiser
Navigating the stresses of everyday life can be daunting. For some Fairfax residents living with intellectual disabilities, these challenges are often more difficult to overcome in the face of discrimination and lack of medical care.
This is why Special Olympics Virginia teamed up with the Fairfax County Police Department (FCPD) to bring their Polar Plunge event to Fairfax's Mosaic District. On Jan. 15 at noon, Special Olympics athletes, volunteers from FCPD, and public guests will have the opportunity to relate to the lives of the athletes as they take a daring plunge into an ice-cold bath.
"We like to do things that push people towards discomfort, so they can walk in the shoes of our athletes," said Senior Director of Development for Special Olympics Virginia, Ellen Head. "Our athletes wake up every day with an intellectual disability and have to overcome all the prejudice they are given."
As a part of a 30-year international plunging tradition, Special Olympics' Polar Plunge works to bring increased awareness of intellectual disabilities, as well as continue to provide support for those living with these conditions. In attending the event, guests both contribute to overall funding for the athletes, as well as socialize with them to learn more about their experiences.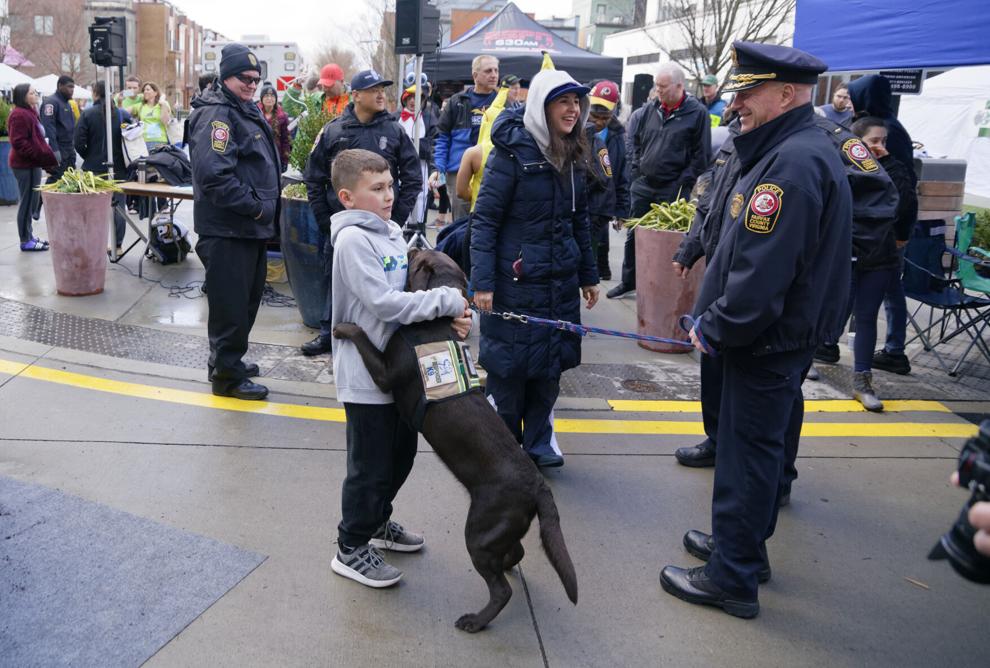 One of the largest contributors to the Special Olympics today is The Law Enforcement Torch Run, organized by various departments of law enforcement around the world. This event will be sponsored by the group, with FCPD officers volunteering for event management and security, as well as participating in the plunge with their own plunge group. In past years, officers helped to raise more than $1.3 million, which helps tremendously in allowing for various services and programs to be provided to the athletes.
Due to these funding efforts, Special Olympics is the largest provider of healthcare for persons with intellectual disabilities worldwide, according to Head. Using funding from the Polar Plunge, the Virginia Special Olympics summer games will host a health clinic, providing access to multiple services not covered by Medicaid, such as dental, vision, hearing, and more.
At the most recent summer games in 2019, about 500 athletes came through wanting vision screenings and around 400 of them got glasses from there, according to Head.
Additionally, a large amount of funding goes into organizing unified sports teams where students with and without intellectual disabilities can come together for the love of a sport. In an effort to desegregate sporting events involving players with disabilities, Special Olympics aims to integrate their athletes with other players rather than sectioning them away from the world.
"We realized about 10 years ago that we were preaching inclusion but we were a segregated organization and I hope to work myself out of a job because we've created a world where inclusion is the norm," said Head.
This year, organizers are eager to host the plunge after a nearly two-year break due to the pandemic. With this in mind, they plan to hold the event in rain, shine, or snow. In recognition of rising COVID cases, the event will be mandating masks to be worn at all times and will be encouraging social distancing where possible.
For more information about the event, where to register or to contribute to the fundraiser, visit https://bit.ly/3tjgKYg.