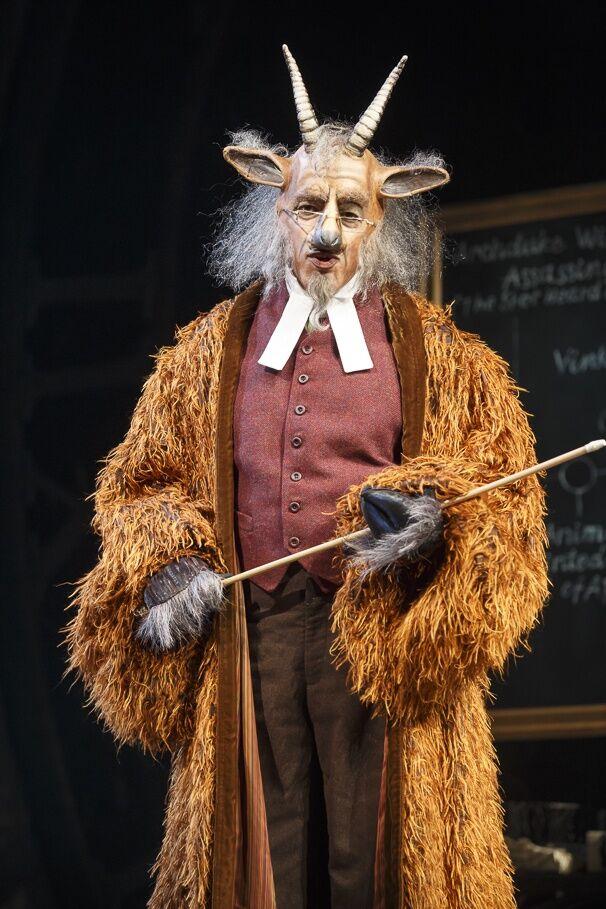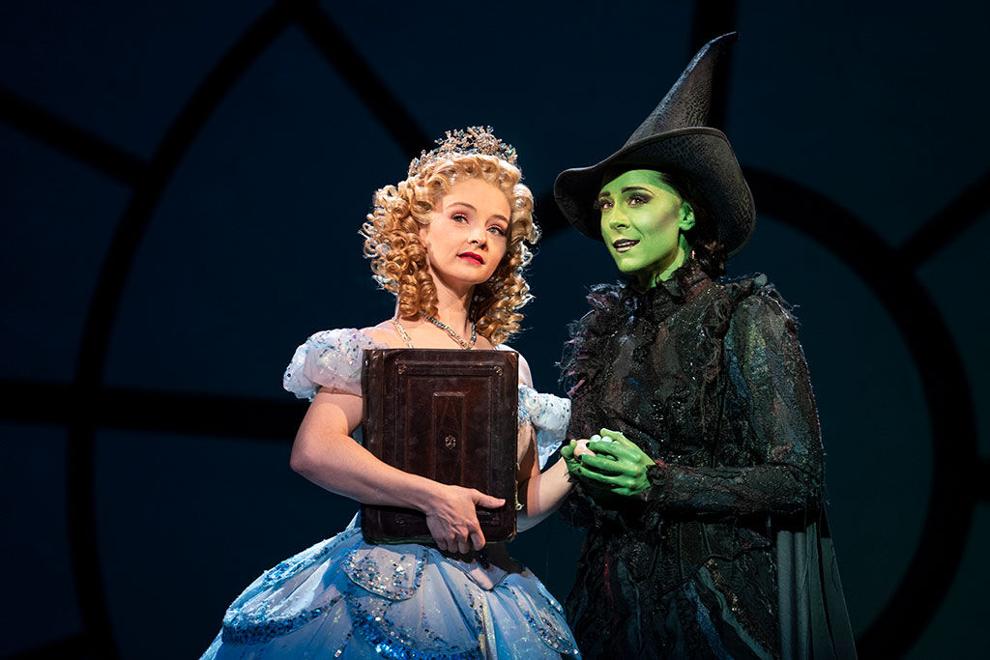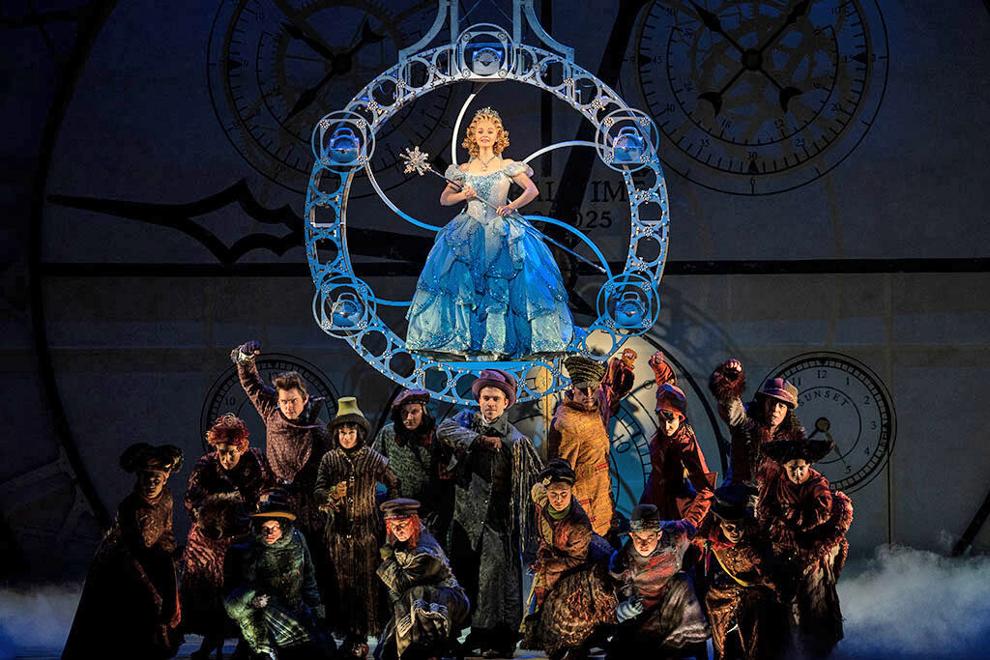 When "Wicked" premiered on Broadway in 2003, it became an instant classic, with sold-out audiences and awards aplenty. Now, 20 years later, it remains one of the most popular shows and is the fifth-longest musical in Broadway history, and will move up to No. 4 sometime this spring.
With music and lyrics by Stephen Schwartz and a book by Winnie Holzman, based on the 1995 Gregory Maguire novel, "Wicked: The Life and Times of the Wicked Witch of the West," the musical is told from the perspective of and focuses on, the witches of the Land of Oz.
So, unlike what you think you may know about the Wicked Witch of the West and Glinda from watching the classic film, "The Wizard of Oz," this story tells the origins of the two before Dorothy Gale ever left her home in Kansas.
The story introduces audiences to two unlikely friends—Elphaba and Glinda, whose relationship starts off rocky, but then grows into a strong bond. With an incredible score that includes tunes like "Defying Gravity," "Popular" and "As Long as You're Mine," the show follows the pair as they look to harness their powers, meet the Wizard and try to leave their mark on the world.
Luckily, those in our area don't need to travel all the way to New York to see this magnificent show, as "Wicked" is playing at the Kennedy Center through Jan. 22. Jennafer Newberry and Lissa deGuzman star as Glinda and Elphaba, with a top-rate cast that includes D.C. native Michael Genet as Dr. Dillamond.
Genet joined "Wicked" in 2016 and became the first Black Dillamond on Broadway, performing the role for a year. He later joined the National Tour in the same role and has always loved being part of the show.
"The show is a marvel," he said. "This is based on one of the most iconic pieces in America, and one of the most beloved fairy tales that has ever been created. The creators went behind the curtain to look at how all these incredible characters we've grown up with first came to be."
No one knew the blockbuster the show would become, and it's even being made into a two-part movie that will be released in 2023 and 2024.
"The creators tapped into a piece wherein decade upon decade something about this show stays relevant to everything going on socially and politically all across the globe," Genet said. "You have this perfect storm of children who first came to see the show when they were young, and they come back again as parents with their children. It just keeps repeating itself because it's an endearing tale." 
Born and raised in the District, Genet's dad was a well-known radio and TV producer, so he became interested in the arts at a young age. He took classes at Catholic University and quickly established himself on the stage.
"I ended up getting accepted to Julliard and I was there with some of the greats," he said, citing Robin Williams, John Hurt, and Christopher Reeve among those who left the school in his first year. "I was walking around with some incredibly talented people, and it just lifts you up. When you're around greatness, you inspire for greatness." 
Over his career, Genet originated the role of Lance Cpl. Harold W. Dawson in the Broadway production of Aaron Sorkin's "A Few Good Men" and played Marius in the Anne Rice vampire romance, "Lestat." He's also an award-winning writer of films such as "Talk to Me," "Hallelujah" and "She Hate Me," which was directed by Spike Lee.
In his role as Dr. Dillamond, Genet plays a scholarly goat who teaches at Shiz, the school where Elphaba and Glinda go to learn about their powers. But when the powers of Oz look to take away the rights of animals, his position is in grave danger.  
He encourages everyone to come out and enjoy the magic that "Wicked" is.
"Everyone has that thing in them from their childhood that they carry with them into adulthood—that marginality, and that's what 'Wicked' is—pure magic and pure joy," he said. "But it also touches the hearts of people of all ages, colors, and backgrounds. It leaves you walking out humming because the music is just that good."