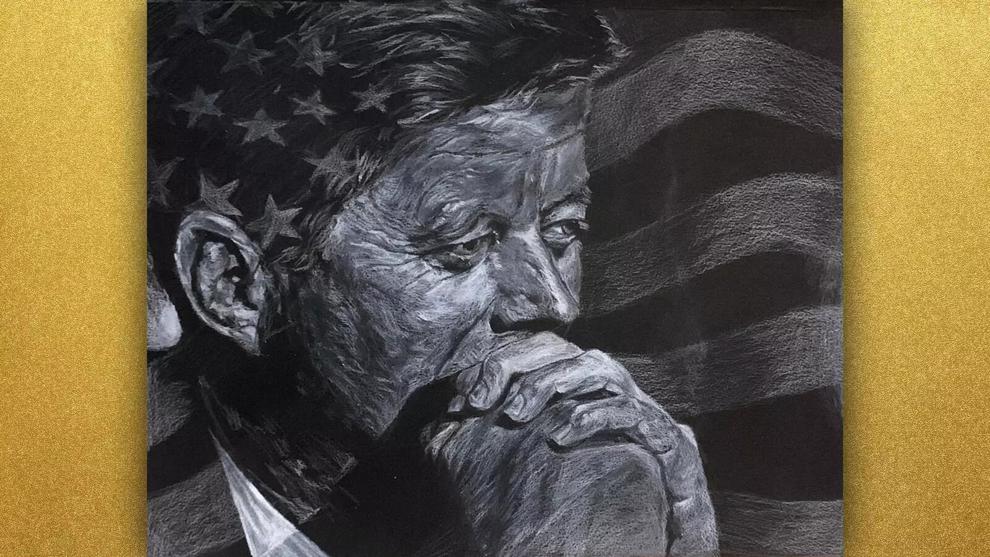 The John F. Kennedy Center is in the midst of its 50th anniversary celebration, and as part of that notable achievement, a Fairfax student, Jinglin Jingan has been chosen out of a nationwide pool of applicants to have her artwork displayed at the center, honoring the former president's lasting legacy.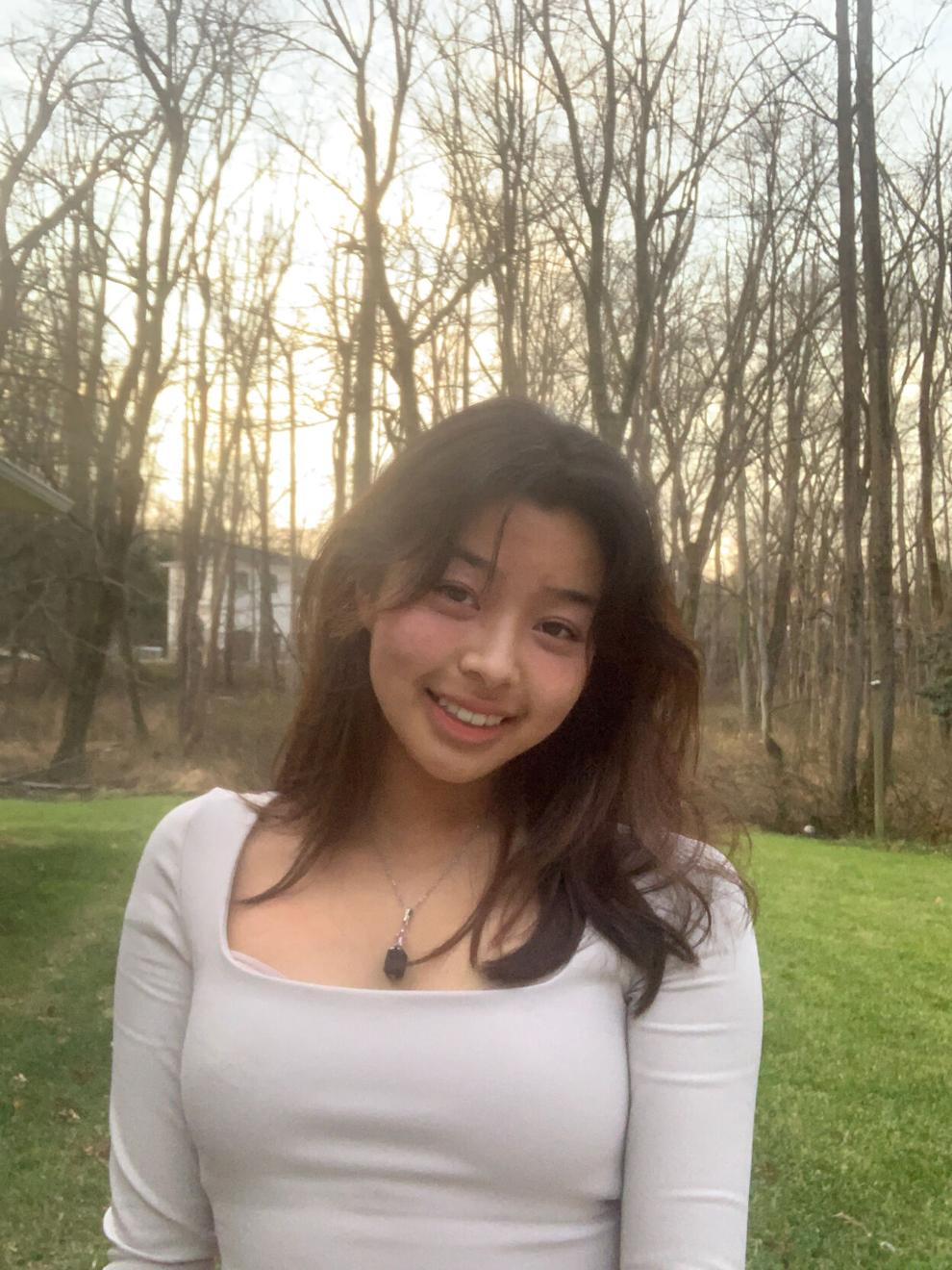 Jinglin's colored pencil work was chosen out of hundreds of entries and will be featured as part of JFK Creative Portraits in the "If These Hall Could Talk: Celebrating the Kennedy Center at 50" exhibit, which tells the story of the center's diverse history through the people who have brought it to life.
"This is a monochromatic piece drawn with white charcoal on black multi-media paper," Jingan said. "I chose black and white to highlight the concept of light from multiple perspectives. One is in the harsh light that shines on President Kennedy, since he is in the spotlight all the time and endures all the pressure of the country. And the other, with double exposure and the fading of the American flag, highlights President Kennedy to be the hope and someone to look up to for all American citizens."
The 16-year-old Langley High School student is originally from Shanghai, China and her chosen piece, "Spotlight" was inspired by JFK's legacy and the memories of her trips to Washington, D.C. as a child.  
"What inspired me for this piece was the American flags in front of the buildings in D.C. when I first visited with my family," she said. "I knew I wanted to cast a second exposure effect of the flag on President Kennedy's portrait because I wanted to highlight the importance his legacy had on our country as a whole and how the United States would not be complete without the strong foundations and ideals President Kennedy laid out."
As one of two artists selected, her work will be on display until September 2022 and she was awarded a $500 prize. 
"Being selected for this honor validates my interpretations of President Kennedy's influence and the method of creation I chose to execute my piece in," she said. " I am extremely grateful and thankful for everyone that has helped me on my artist journey and am proud to be able to contribute my work to the Kennedy Center."
Her favorite memory of being in the Kennedy Center was watching pianist Lang Lang perform. 
"I was amazed at the performance and the community," she said. "There was such a graceful atmosphere and everyone was super polite, respectful and friendly."
Jingan has long been interested in art and color pencil was one of the first mediums along with watercolor that she explored. 
"I like the amount of detail and the depth of color you can incorporate into the paper," she said. "Unlike watercolor, which is more of a one-time stroke, there is almost no limit as to how many layers you can add to a color pencil piece, making it easier to adhere to the genre of realism and execute a greater variety of styles."
She enjoys the freedom she has with every piece created, ranging from the choice of media, use of light, and vibrancy of colors. 
"I like to use my unique technique and execution of light to bring out details and events that will spark a connection to the audience," Jingan said. "Almost like speaking in a second language, the artistic world is where I can use my artworks to attack sensitive themes such as global issues, racial equity, social tension, and mental health struggles, freely voicing my concerns and opinions."
After high school, Jingan hopes to explore different fields such as 3D art, digital art, fashion design, and animation and further advance her skills in the abstract genre. 
"I also hope to find a way to combine different mediums outside of 2D art together to make a new category of media," she said. "Ultimately, I hope to work in the art industry in the future."