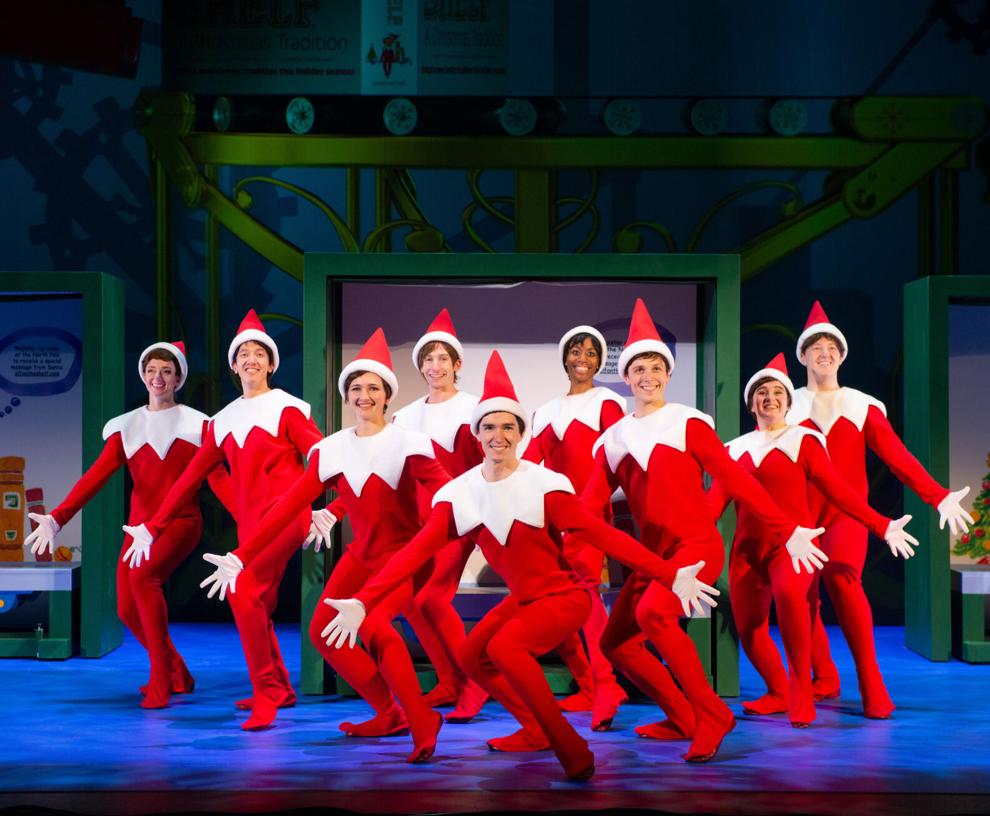 Capital One Hall will celebrate its first Christmas season with a slew of performances designed to get people into the holiday spirit.
And even before the productions begin, the decorated venue will open its doors to families on December 1 from 2 to 6 p.m., to take photos next to its 24-foot Christmas tree or 6-foot Menorah, and enjoy some holiday music and treats. 
Things kick off with a new musical, "The Elf on the Shelf—A Christmas Musical" for a one-day performance on November 28 at 3 p.m. 
Featuring an original story and score, dazzling sets and costumes, plus heartfelt moments that will bring the family together, this joyous and uplifting celebration will leave audiences captivated by the splendor of the season.
Emma Benson is one of the performers and helped originate the show from the ground-up and is excited to be back. 
"It's an inside look at Santa's scout elves, who are the elf on the shelves that we all know and love," she said. "It's a look at how they get their magic and are assigned to different families and going around the world to spread Christmas cheer." 
The musical also follows one particular family who is having a hard time and how the Elf on the Shelf can spread magic and help in their home.
"Elf on the Shelf" has a kick line, lavish sets and beautiful music, and is akin to an old-fashioned, razzle-dazzle Broadway musical.
"It may seem like a kid show, but it's something that people of all ages will enjoy," Benson said. "The music is all original by Broadway book writers and score writers, with choreography by a Broadway veteran, so it is a very high caliber show." 
The Elf on the Shelf became a Christmas tradition around 2005, and is a big tradition to many millennials and their families. This musical celebrates the lure and fun of that tradition. 
"This is a great way to bring some joy to people who may have had to put Christmas on hold last year, and a wonderful way to celebrate," Benson said. "It's a spectacular day people won't forget."
Then, on December 2, some of the world's greatest entertainers head to Capital One Hall to perform in "A Magical Cirque Christmas," a spell-binding production that combines the incredible feats that Cirque is known for, with the magic of the holidays.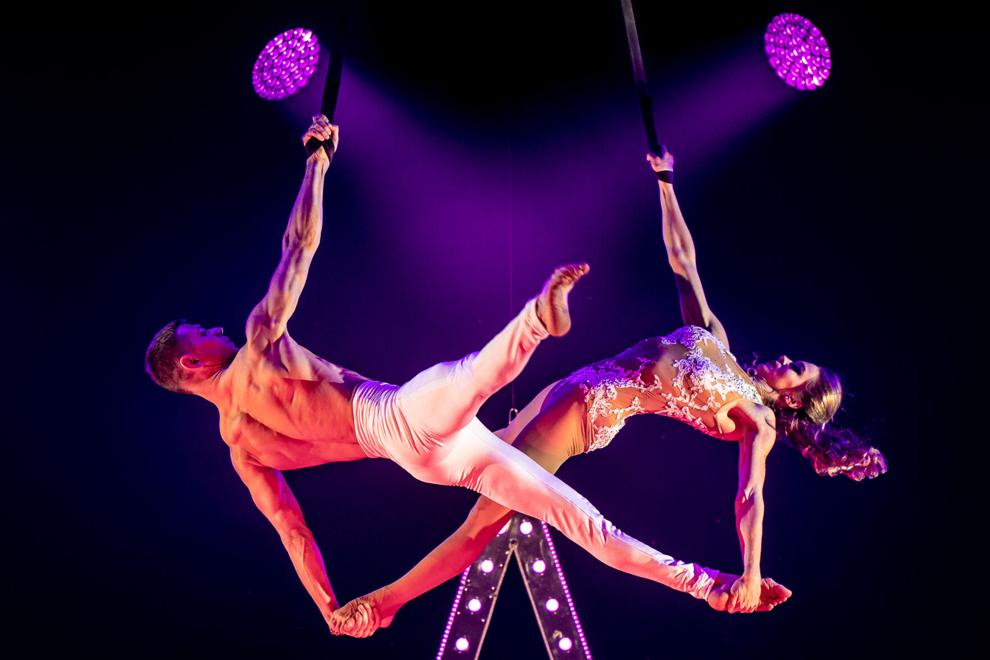 Hostess Lucy Darling takes audiences through an evening of dazzling performers and breathtaking cirque artists, accompanied by live Christmas music.
"We have all had our holiday traditions turned upside down recently," said Co-director Jim Millan. "With this show, we wanted to evoke the magic of yesteryear using today's amazing techniques and dazzling artists to put wonder back in the season."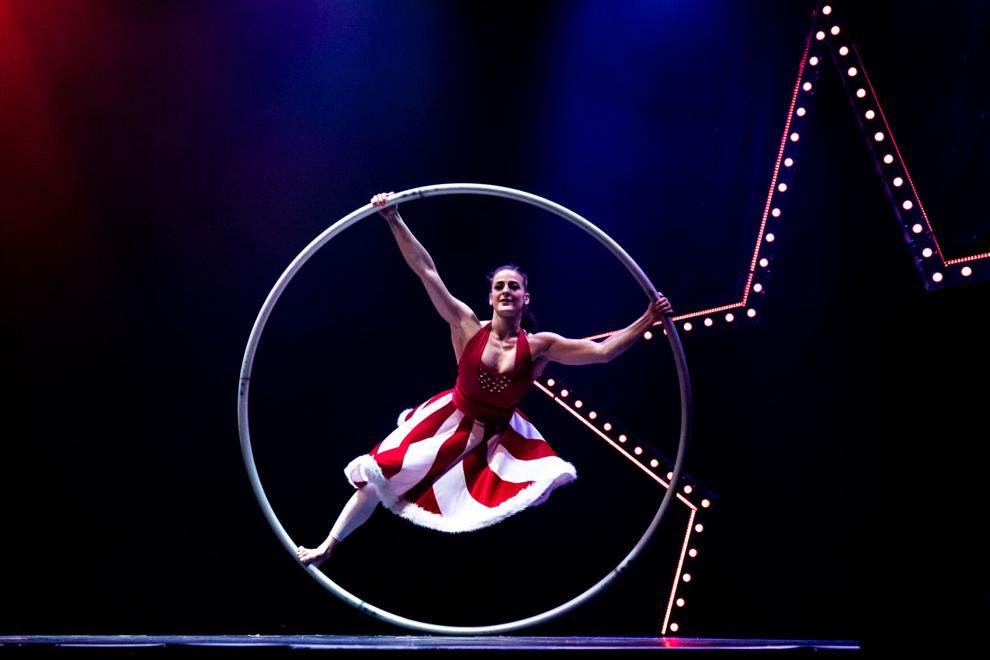 "A Magical Cirque Christmas" introduces us to the Guardian of Time, who manages the changing of the seasons with his giant magical clock. But this year, he's finding it hard to get into the holiday season with all that's happening in the world.
"An optimistic, magical Christmas fairy (Darling) appears to help but despite her best intentions, causes time to go haywire when she breaks the clock," Millan said. 
The story jumps along the time spectrum with visits to the rollicking 1920s a la The Great Gatsby style, the rockabilly 1950s, the boogie-oogie 1970s, and a classic Victorian 1890s London reminiscent of Charles Dickens, and is accompanied by beautiful holiday music from each period. 
Darling uses all her skills with jaw-dropping tricks such as levitating a child audience member, a champagne bottle trick, and amazing feats of illusion. Will she be able to save Christmas? 
"We take the audience on this adventure through the decades and back to now where, we can enjoy the beauty and festivity of the holiday season together," said Louanne Madorma, co-director of the production. 
But that's just the tip of the holiday iceberg. Capital One Hall will also present Ravel Dance Company's "The Nutcracker" on December 5; "A Charlie Brown Christmas Live On Stage" on December 7; "A Child's Christmas in Wales" from December 10 to 12; and "Handel's Messiah" on December 23.
For more information on any of the holiday shows, visit capitalonehall.com.