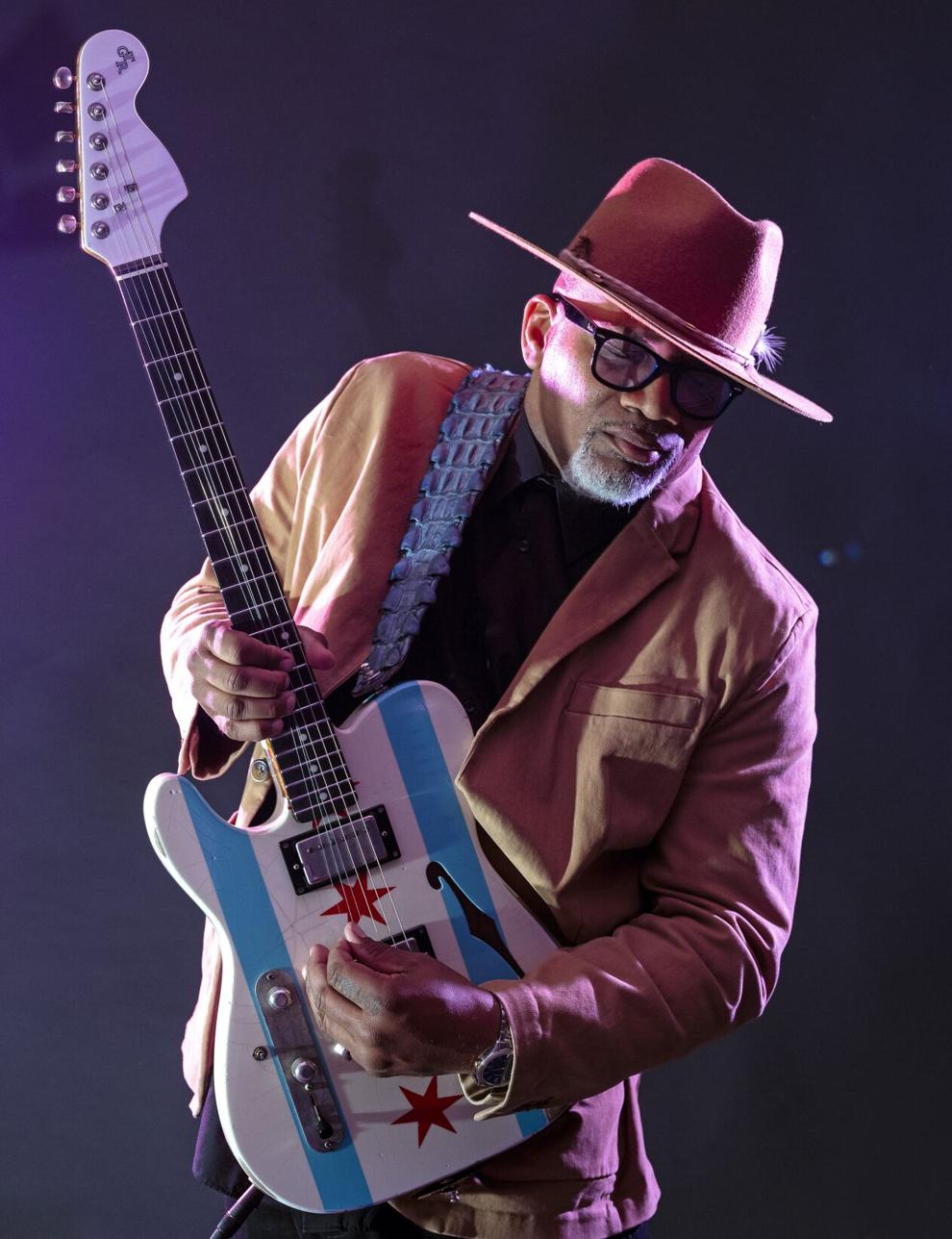 The former transit authority worker brings his Chicago style to the stage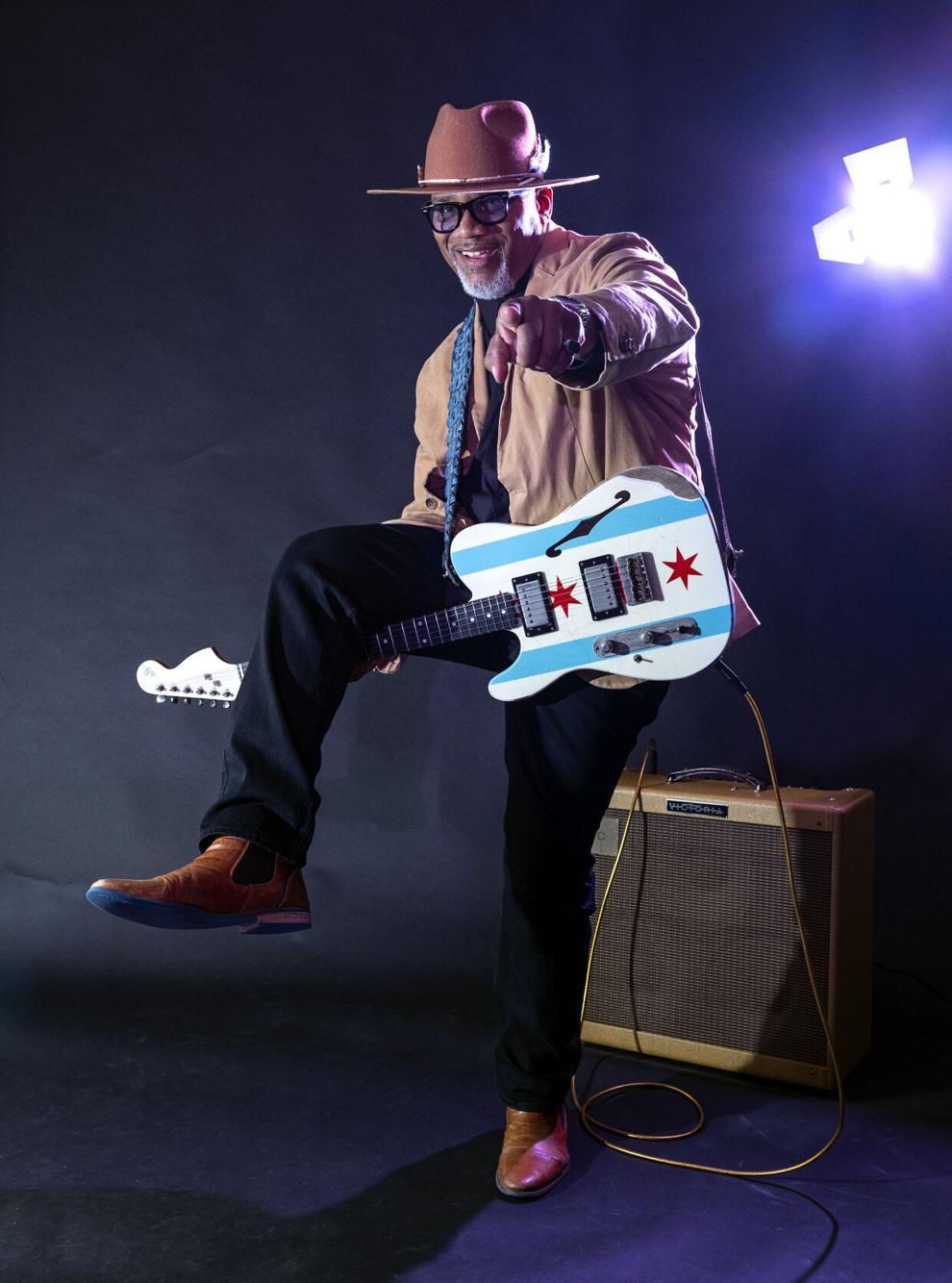 When he got started in the music business, Toronzo Cannon wanted to be a reggae artist. A transit authority worker in Chicago for much of his life, the musician felt there was no need for guitar players in the reggae community so he turned to something else he loved.
"Now, I'm bringing blues to the people," he said. "I grew up around the blues all my life. My grandparents played it around the house, so I figured I would put reggae behind me and play my version of the blues." 
His debut album, "The Chicago Way," won the Living Blues magazine Critics'Award for Best New Contemporary Blues Album Of The Year and the Readers Award for Best Blues Album in 2016. 
Known for being a socially conscious songwriter, guitarist, and vocalist, Cannon is a proud ambassador of the Chicago blues legacy. He blazes his own visionary blues trail, fusing his keenly detailed tales of everyday life with his incendiary guitar playing.
"People get used to everyday life, so it's easy to miss the things around them," Cannon said. "I write about those things. I know the problems of Chicago, the hardship. But I love and respect the city. I'm proud to be carrying the Chicago Blues tradition forward and honoring those blues giants who came here from the south and created the city's blues sound."
In Chicago, blues is as popular as anywhere in the country, with many clubs and artists getting worldwide attention. That's why he loves playing in his hometown whenever he can.
"The blues guys here are bringing it to the people the way their elders and ancestors did," Cannon said. "Following in the footsteps of legends like Muddy Water, they're playing their style, rather than just playing guitar in your face all night." 
On July 19, the bluesman will be part of a double-bill at The Birchmere, along with Colin James. 
"I'm always writing and always have a pen and paper close, and during the pandemic, I had some great concepts for songs," Cannon said. "But like many, not having gigs, I was not as inspired as other times in my life. I decided not to drive a bus anymore; I had given them 27 years so I retired and did more with the music."
A couple of the new songs he worked on will be showcased at The Birchmere show. 
Cannon's band continued to play during the pandemic, doing a lot of live streams and playing socially-distanced clubs.
"My show is more oriented towards having people in the audience, as most blues are," he said. "I'm an in-the-moment type of guy. I might see something in the audience and talk about, to make the audience feel close to the music, rather than what we were doing just playing for the camera." 
As soon as he was allowed, Cannon took his band back on the road and even headed over to Germany to play some gigs, and he was thrilled that the world was opening up and live music was back.
"It was great to see all the faces again," he said. "I'm doing a lot on the road now, and have some gigs coming up in Finland, Norway, and 20 dates in France. I'm just playing where I can and we're having a good time." 
Cannon loves connecting with people when he plays and feels the blues connects in a way that other music can't.
"They say music is therapeutic, and they also say 'misery loves company,' so by me singing my blues, which could be considered misery, it could give someone else the confidence to know they are not alone," he said. "I write songs that could help someone in the audience—it might make their divorce a little less painful or their mid-life crisis a little more understandable."
He encourages fans of music—not just the blues—to head to The Birchmere on the 19th to have some fun for a couple of hours.
"This is your chance to experience the Chicago way and have a good night out," Cannon said. "We are standing on the shoulders of the big giants of blues. I'm not coming to be shy; I'm coming to share my stuff and have some fun."