The group will be performing in Annandale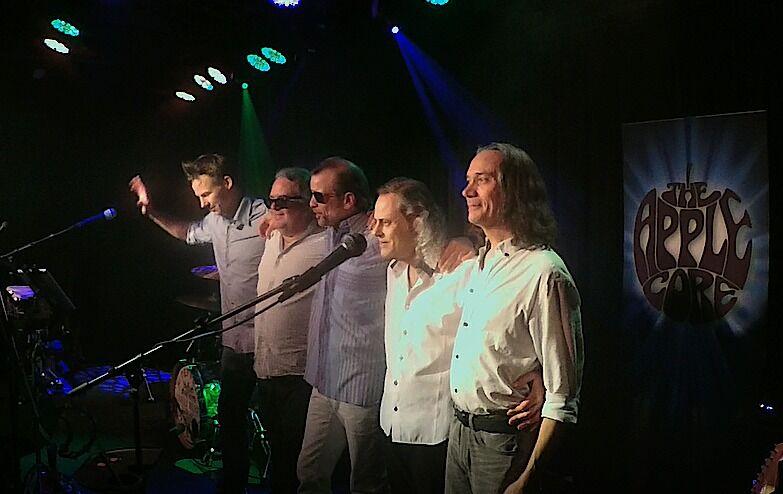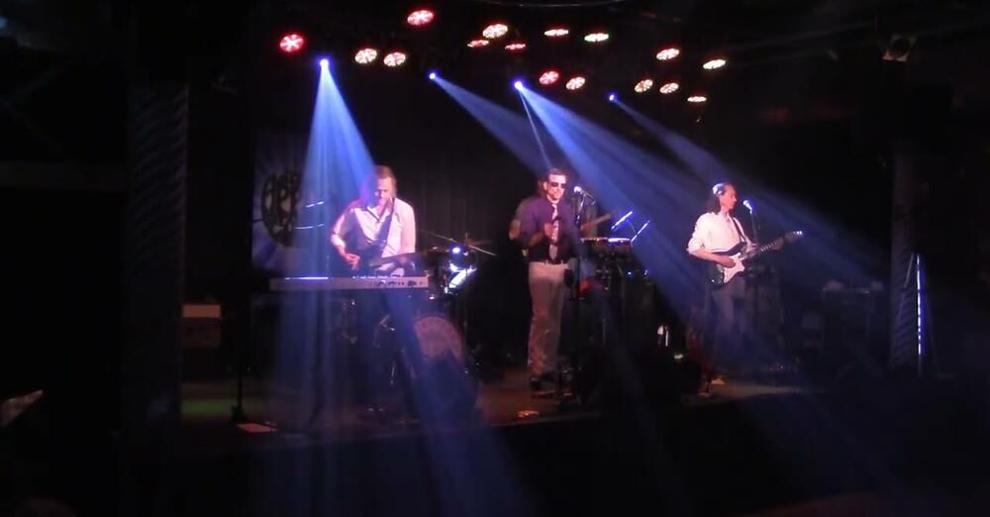 For more than 31 years, Mason District Park has welcomed audiences for the free summer Spotlight by Starlight concerts at Mason District Park in Annandale. 
After a spectacular debut last year, the Apple Core Band, which plays the songs of legendary rock band, The Beatles, have been invited back to play July 31, at 7:30 p.m.
Comprised of Andrew Ratliff, Eric Schlam, Jason Mattis, Brooks Ferrett, and Tom Godsman, the band regularly performs around Fairfax County, as well as playing gigs in Maryland, Washington, D.C., and elsewhere in Virginia.
"The group started in 2009, and it was the brainchild of several people who are no longer with the band, and one guy who still is," Ratliff said. "They wanted to do a Beatles thing, but they wanted to do it differently than what most of the Beatles cover bands were doing—they wanted to focus on the music and not on the accents, the wigs, the costumers or personalities." 
That's a tall order for any band considering the Beatles are arguably the most well-known and beloved rock band of all time, but the group put together a presentation of the music that is faithful yet not soulless. 
"A lot of these cover bands are very good in terms of note accuracy and harmonies, but it comes off as clinical and dry," Ratliff said. "The energy and the passion that were what the Beatles were known for in the early part of their career, and the energy they put in during their recording sessions, somehow gets lost in translation. They are too precise with the meticulousness, but lose to passion." 
The Apple Core Band is different in that regard. In fact, one of the biggest compliments that Ratliff ever got from an audience member was that she heard a Beatles recording on the radio but liked when his band did it more.
"I thought that was funny because you can't be better than the Beatles, but to her, there was something about the live delivery that was more impactful," Ratliff said.  
Ratliff often sings the Paul McCartney vocals, but he'll take some John Lennon parts as well, and also plays percussion for the band.
When he joined the group in 2010, the music skewed more towards the early Beatles stuff, but this latest iteration of the band, which came together in 2018, the focus has become more on the later stuff.
"We'll still do some of the early songs, but you'll hear more deep tracks from the 'White Album,' or 'Revolver' or 'Sgt. Pepper,'" Ratliff said. 
So, while at a recent Jammin Java gig last week, the Apple Core Band played a mix of old and new, for the upcoming Mason District Park show, there's only an hour of music, so there will be mostly the hits that people want to hear.
"When we're playing at a venue like Jammin Java, people come up to us and tell us they really appreciate the deep tracks, but they don't normally hear someone playing tunes like 'Savoy Truffle,' but die-hard Beatles fans want to hear those," Ratliff said.
The Beatles music is timeless of course, and as a business juggernaut has kept themselves relevant with re-releases of old recordings, the Las Vegas show and Paul McCartney and Ringo Star both still tour as solo acts. This all keeps fans of all ages interested.
"The one thing that's always amazed me is that we can play a show, particularly these outdoor summer concert shows, and the audience will skew older, but we see a full range of people from 3-80 all singing along," Ratliff said. "People love this music, and there's no hard sell because it's music people know and has some energy to it." 
Ratliff invites families to come to the free show and dance and sing along, and enjoy some of their favorite Beatles tunes.