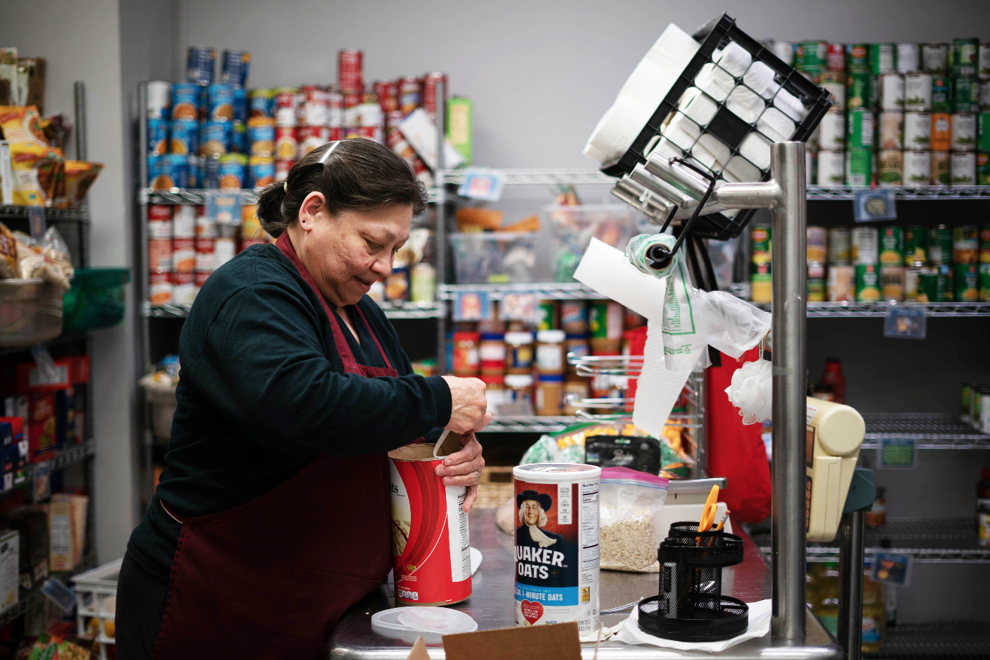 Despite a series of lifelines given to those facing housing insecurity due to the pandemic, experts fear homelessness numbers will increase dramatically once evictions resume.
A moratorium on evictions issued by Gov. Ralph Northam and granted by the Virginia Supreme Court, halted evictions temporarily for those who were backlogged on paying rent due to the COVID-19 pandemic. That moratorium will end Monday, Sept. 7.  
But right as the governor's halt on evictions was set to end, the Centers for Disease Control and Prevention issued an announcement Tuesday declaring a federal ban on evictions for those who can't afford rent due to impacts of COVID-19. The ban is effective immediately and runs through the end of 2020.
Advocates from Shelter House, a homeless shelter in Fairfax, noted a drop in the number of people experiencing homelessness in the early months of the pandemic. Laura Woody, Chief Program Officer for Homeless Programs at Shelter House, said this drop had to do primarily with Northam's eviction halt.  
"We have actually gotten about half of the amount of referrals in April, May, and June than we did last year at the same time,"  Woody said. "Many of our shelters are just now reaching full capacity."
However, as Northam's eviction halt is expected to end on Monday, Kerrie Wilson, CEO of the homeless shelter Cornerstones in Fairfax, said COVID-19 has exacerbated underlying factors that have led to homelessness in Fairfax. 
"We don't have enough units in place that are affordable for people at different levels," Wilson said. "The second issue is that this is an expensive place to live. Housing is expensive, and wages have not kept pace with their increase in rents."
A rental housing analysis done by the Fairfax County Department of Management and Budget in 2018 states that the average monthly rent was $1,798. 
According to an analysis from an economics professor at Columbia University released in May, homelessness throughout the United States could increase by 40 to 45 percent due to the COVID-19 pandemic. The Fairfax County Department of Housing and Community Development says 1,041 people were homeless as of Jan. 22. 
In a virtual town hall with Fairfax County officials, which was hosted by Cornerstones, Supervisor John Foust discussed the importance of affordable housing. 
"[COVID-19] has demonstrated the unbelievable contribution that low-income workers in the service industry and others make to our community, our economy and our society," Foust said. "And they deserve an affordable place to live in that community."
He went on to say that Fairfax obtained a "significant amount of money" through the CARES Act. Foust said that government officials have given about $20 million to nonprofits to assist with rent, utilities and food.
Northam created the Virginia Rent and Mortgage Relief Program in June to help those facing evictions and foreclosures during the COVID-19 pandemic, which includes $50 million in CARES Act funding. In July, the U.S. Bureau of Labor Statistics reported that the unemployment rate in Virginia was eight percent. 
Earlier this week, Northam announced a $4 million addition to legal aid services for people facing evictions. Northam matched IKEA's $2 million donation with another $2 million from Virginia's COVID relief fund.  
A spokesperson from Fairfax County Department of Housing and Community Development said that this week Fairfax County will call upon landlords to provide rent relief to tenants who are experiencing hardships.  
A bill passed the Virginia Senate unanimously that would require landlords that own more than four rental units to offer a payment plan to tenants who have not paid rent before terminating their rental agreement. The tenant would have up to six months, or the remaining time on their lease, to pay the total amount to their landlord. A similar bill passed the House by a vote of 55-41.  
Sen. Ghazala Hashmi (D-Chesterfield) introduced a bill that would prohibit evictions, unless it is due to a criminal act, until after April 30, 2021. The bill has been referred to the Senate Finance and Appropriations Committee.