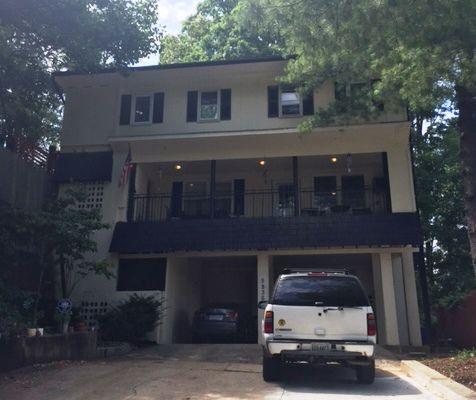 In November 2015, then-Governor of Virginia Terry McAuliffe announced that Virginia was the first state to meet the federal definition of effectively ending homelessness among military veterans.Yet, that information seemed irrelevant to 37-year-old Quianna, a pregnant mother who had served in the United States Air Force for four years (2000-2004) with a rank of Senior Airman.
Quianna grew up in Annandale, VA. After serving in the military, she had settled in Charlotte, NC. In 2017, she decided to "step up" on her faith and build her own coaching and training business - Happy Work Week, LLC. She decided to take that risk in the area where she was raised and returned to Northern Virginia.
"I sold my house, took my equity and moved up here. But then, life happened," reflects Quianna. "My new landlord wanted 12 months upfront, so I had to hand over $21,000. That didn't leave me much to invest in my business. I had to build my business, continue to take care of my children, and I was pregnant. Once July came, the landlord wanted another 10 months payment up front. I didn't have that."
"I was told I had to be out, but I wasn't making the amount of money in my business to be able to find a place to stay here." Quianna was overwhelmed and humbled. "I joined the military when I was 18. I never had to ask for help. I was always able to support myself."
She went to the Veterans Administration office and was provided a list of veteran support organizations to call. Quianna got lucky: she found Final Salute, an organization that offers housing assistance exclusively to homeless women veterans and their children.
"All too often, supportive housing programs for veterans aren't tailored to the needs of women veterans, and in particular, single-mother veterans raising children," said Jaspen (Jas) Boothe, founder of Final Salute. "Female veterans are among the fastest growing population of the homeless. Yet most programs that take in veterans don't take in women, or don't take in women with children, or have age limits on the children or have limits on how many kids you can take."
An Army veteran, Jas faced homelessness herself when she lost her home to Hurricane Katrina and was simultaneously diagnosed with aggressive cancer. She learned by direct experience that there were few veteran programs willing and able to provide assistance to her and her son. Since founding Final Salute in 2010, Jas and Final Salute have provided more than 12,600 days of transitional housing serving women veterans and their children.
Quianna and her family were able to move into Final Salute's group home in Fairfax County. Being surrounded by other female veterans who intimately understood her situation was empowering. The other women and families in the house "understand your struggle and surround you with love and encouragement to get back on your feet. We do it together."
The home was recently upgraded for Quianna and the other families, following a renovation project led by HomeAid Northern Virginia – a Chantilly-based nonprofit that builds and renovates homeless shelters and housing facilities via the donated expertise, labor, and resources of local homebuilders and their network of construction subcontractors.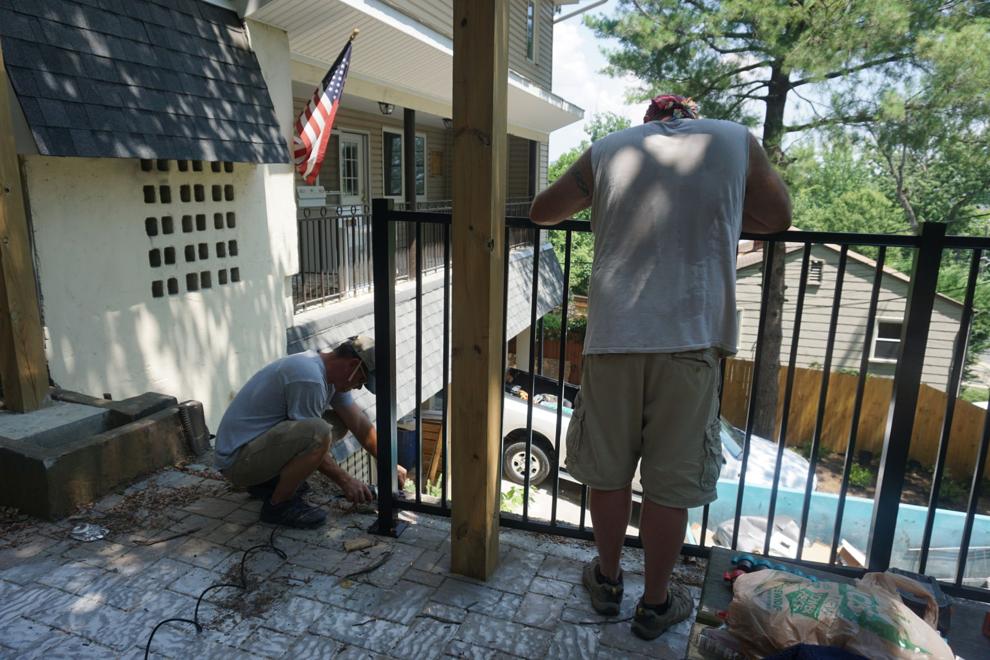 With the renovation led by HomeAid and its "builder captain" Winchester Homes, the formerly 7-bedroom/5-bath home was reconfigured to 8-bedrooms/8-bathrooms, accommodating more veterans and their families. The kitchen was upgraded; a new deck built. Basement living space was added so that now, a residential manager can live onsite to provide ongoing, onsite services.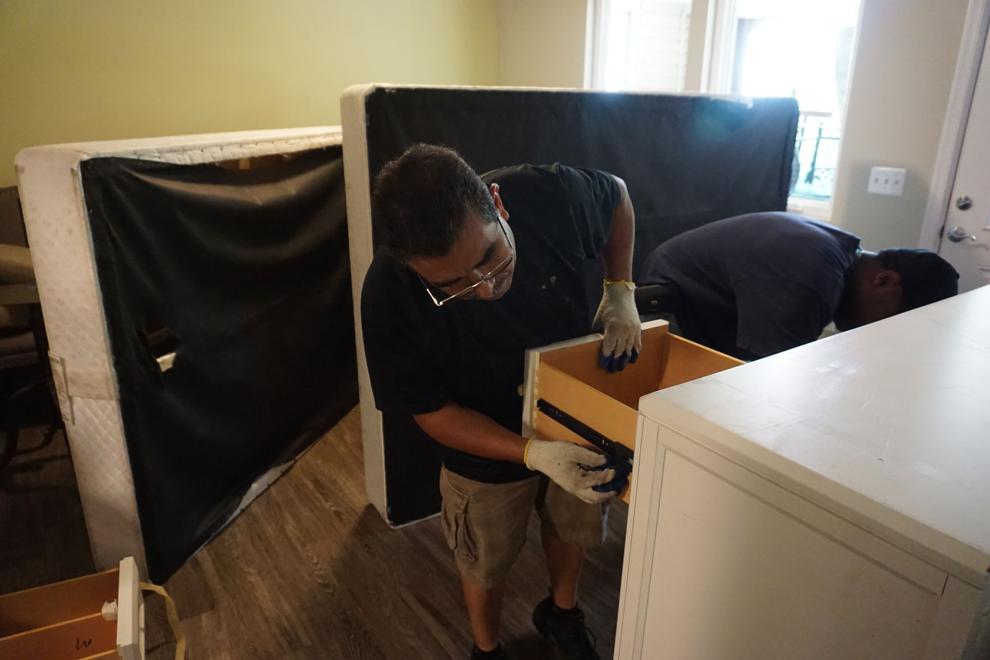 "It is a huge blessing to have such a beautiful place to stay," says Quianna, who reports that she was "overwhelmed" by how generous organizations like HomeAid Northern Virginia and its volunteers are "to come together for people that are in need."
"I would love to purchase a home of my own, grow my business and get my business to the point where I can give back to Final Salute and HomeAid. I want to get my kids involved so that they can give back as well. I really believe that over the next couple of years, being able to stay here in this home will give me the opportunity to do so and to make this all happen." Quianna believes her life experiences and struggles strengthen her coaching and training – her business that, she is happy to report, is growing.
Building connections & solutions to homelessness:
HomeAid Northern Virginia brings together disparate groups – local homeless shelters/ transitional housing providers with the local homebuilder business community – to build/renovate homeless shelters and supportive housing facilities. These collaborative partnerships enable homebuilders to do what they do best (build!) and service providers to do what they do best (provide supportive programs and wrap-around services!). This series shines a light on the individuals and organizations that benefit from these collaborative solutions to homelessness in Northern Virginia.