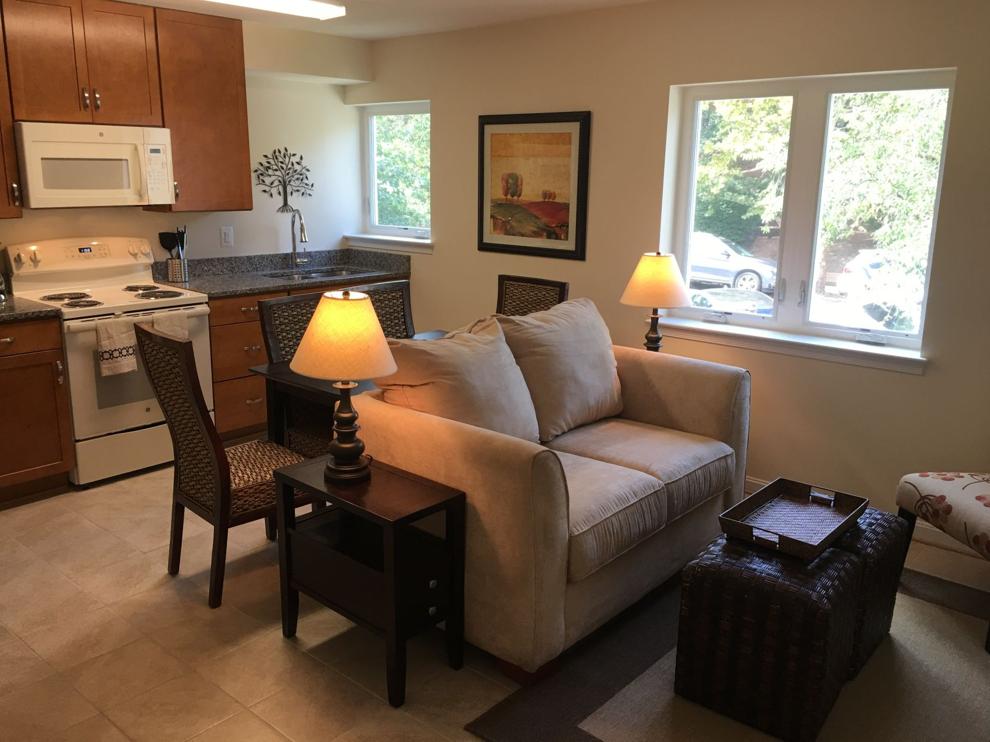 Pregnancy was not supposed to leave Sara (*not her real name) homeless and living in a shelter. She had steady full-time, if low-paying, employment at a local Alexandria grocery store. She had insurance. She had a car. She lived with a roommate in a small, but comfortable apartment not far from her job.
The apartment, however, was leased in her roommate's name only. When the roommate learned about her pregnancy, he informed Sara that she could not live there once she had the baby. He gave her a few weeks to move out.
Sara could afford to pay rent in a shared apartment and actively looked for roommates. Yet with a pregnant belly and a tight Northern Virginia housing market, she was unable to find a place to live. Originally from Ethiopia, she did not have a deep support system of friends and family in the local area to take her in. When the date came to be out of her apartment, she ended up at the Alexandria Community Shelter.
While the shelter provided a roof over her head, it was not a practical solution for individuals like her with a steady job. There were many people in bunk beds in each room. There was noise. It was difficult to sleep. While generally, all residents need to be out of the shelter by 9 a.m., Sara says that the shelter worked with her to ensure that she could stay healthy while pregnant, get her sleep, and hold her job. She was able to switch to the night shift at the grocery store and sleep in the shelter during the day while caseworkers actively helped her find housing before the baby arrived.
Human services, not just social services
The shelter connected Sara to Alexandria-based Community Lodgings and its transitional housing program, and that has changed her life.
"Typically, we don't take pregnant women into our program. We focus on families. But Sara was eight months along and was very stable in her life. She needed that crucial layer of stability that secure housing provides. Here at Community Lodgings, we start with empathy and understanding. We are human services, not just social services," said Lynn Thomas, executive director at Community Lodgings. Community Lodgings accepted Sara into its transitional housing program.
Sara was able to move into a newly-refurbished and fully-furnished Community Lodgings apartment in Alexandria's Del Ray neighborhood -- thanks to a collaboration with HomeAid Northern Virginia (HANV), a Chantilly-based nonprofit that builds and renovates homeless shelters and supportive housing facilities via the donated expertise, labor and resources of local homebuilders. In Sept. 2017, HANV completed a renovation of the Community Lodging's building of supportive and affordable housing units that included not only a complete upgrade of the property's housing units, but also the creation of a community meeting space and upgrades to the building's onsite learning center for youth activities. Via a special partnership with local home staging company Staged Interior, the units were fully furnished.
Giving birth and feeling "born again"
When Sara walked into her new, fully-furnished apartment for the first time, she felt "born again."
"I was emotional. Happy. For so long I was worried about where I was going to go. When I walked into the apartment, I felt I was born again. I had my own space for the first time, without a roommate. I had space for my baby. I was born again. It was a new beginning for me."
Sara moved in on Jan. 1, 2018. Her son arrived on Jan. 30.
Today, with her son almost a year old, Sara is still at her job at the grocery chain as well as actively taking classes and life skills training that Community Lodgings offers as part of its transitional housing program to help move families from homelessness to self-sustainability.
"She has been thriving," noted Community Lodging's Thomas "She takes advantage of our programs, participates in groups, and is working on job development, confidence-building and resume-building skills. She is a model of what transitional housing programs should look like for those coming out of shelters."
Full-time employment and homelessness are not mutually exclusive
Thomas notes that Sara, who still experienced homelessness while with a full-time job, is not unique. "There are people who work hard every day and still can't find a secure place to live in Northern Virginia because it is increasingly not affordable. Many more are one paycheck or one circumstance away from homelessness. We as a community need to work together to provide support, services and solutions."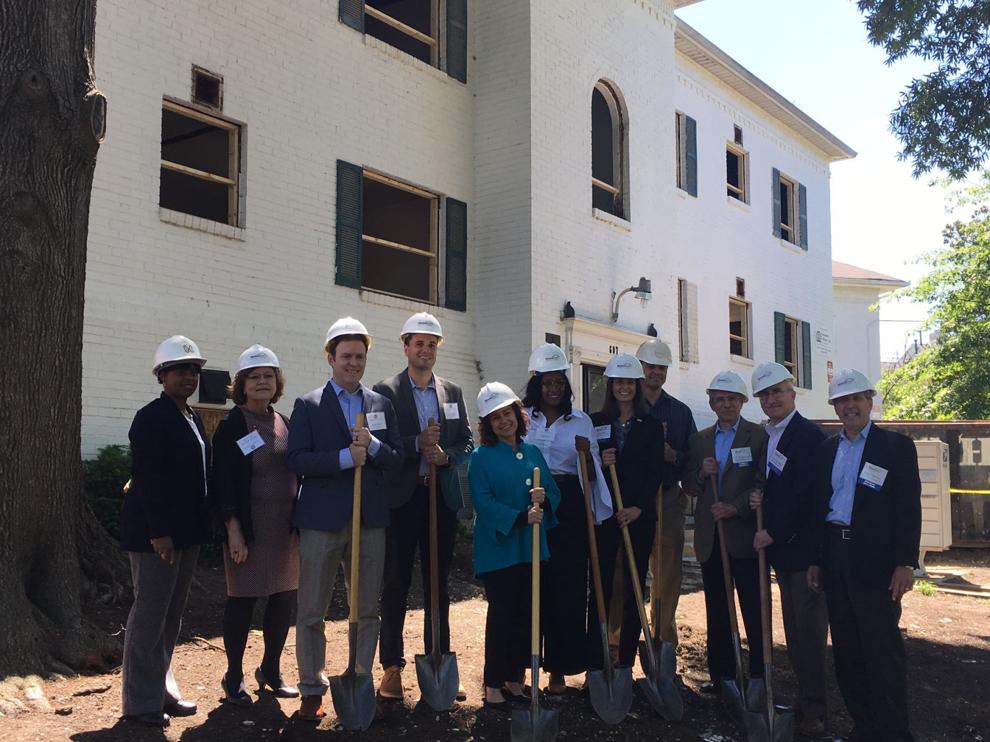 As the collaboration with HomeAid Northern Virginia allowed Community Lodgings to enhance and expand its communal public meeting space, the organization now ensures that it collaborates with other organizations on programs to benefit the local community. The meeting space in the downstairs of Sara's building has been used to host domestic violence support groups, ESL classes, teen groups and food bank distribution.
Recently, an informational session was held to walk residents through the steps of home ownership and the supportive programs available locally to promote ownership. Sara attended. As she looks to the future, her dream is to be promoted in her job and ultimately buy a house for her and her son to live in permanently. Thanks to Community Lodgings and HomeAid Northern Virginia, she is on that path.