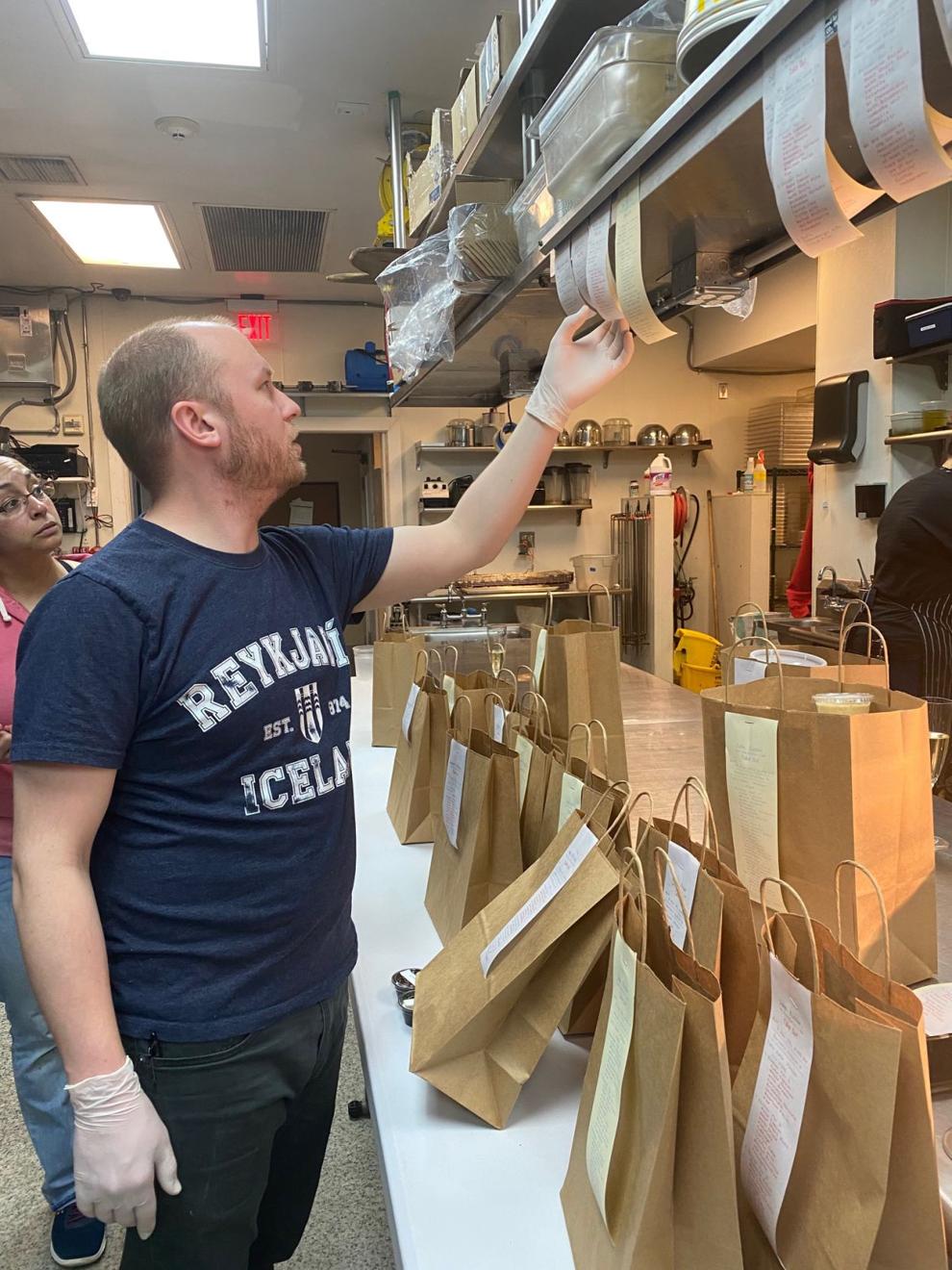 On March 30, Virginia Governor Ralph Northam issued a stay-at-home order until June 10, directing Virginians to stay in their homes except for getting medical care, to go to work, to exercise or get fresh air outside, and for picking up food.
He warned that "everyone who is gathering in a crowd is putting themselves and others at risk."
Like many restaurants and businesses in Fairfax County, Trummer's Restaurant in Clifton has had to adapt to the new restrictions following the COVID-19 Corona Virus outbreak by switching to take-out and delivery options. Victoria Trummer, half of the husband-and-wife duo that owns and operates the restaurant, says that, while her business has been through struggles in the past, "absolutely nothing has been anywhere near the level of impact that this has had on our operation."
Trummer, a Centreville and Clifton native, and her husband, were living and working in New York City when they decided they wanted to open up their own restaurant. After visiting a space that was on sale in Clifton, as per her family's requests, the couple decided on moving back to her home, where they could bring a high-end New York style atmosphere to the small town.
In 2009, Victoria and her husband, Stefan, opened Trummer's Restaurant in Clifton. "We opened in the recession, pretty much, so we've been through financial challenges." The restaurant was also closed in September 2019 for a month due to renovations.
Normally, Trummer is in charge of planning and executing events at the restaurant, but in the past weeks, she's been doing the opposite. "So, instead of planning events and helping to update floor plans and ideas, I'm canceling events and figuring out if we can reschedule and, if so, when."
Multiple events have already been canceled at Trummer's, including weddings, birthdays, a rehearsal dinner, and an engagement party.
The new transition from sit-down dinners to take-out and delivery is something that the entire staff, as well as many other businesses in Fairfax, is still getting used to. Trummer says that they had two options, to close and wait out the virus, or transition to take-out. The latter was a risk they decided to take.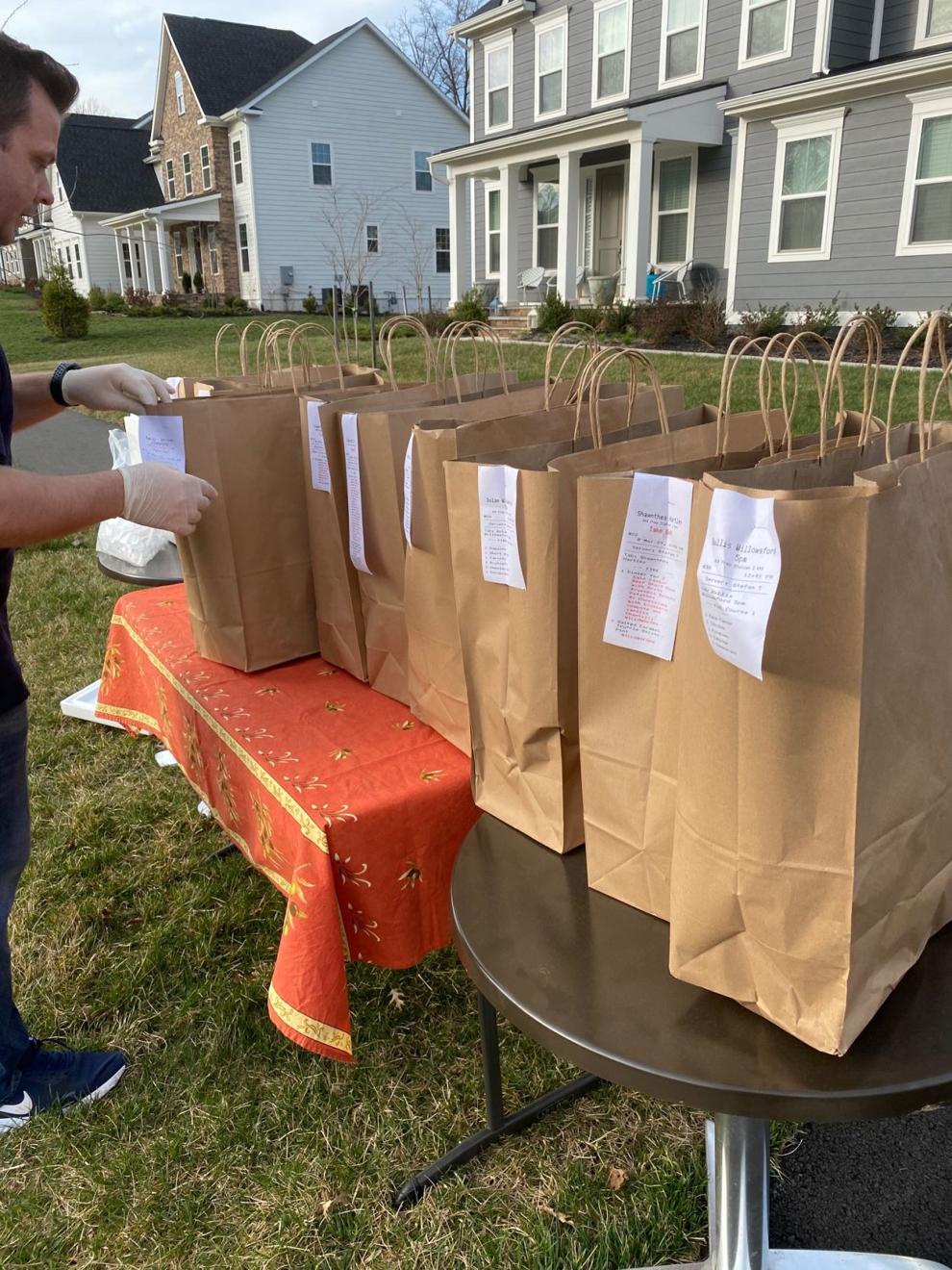 "It was a very quick transition into an entirely new business model," she says, "but the positive thing is the response has been amazing."
According to Trummer, people are rallying for support for her restaurant and for other small businesses in the area. "They're checking up on us and leaving really generous tips for our staff. We have a GoFundMe for staff that's unable to work right now and people are just supporting it way more than we would've ever expected."
The staff, which has been cut down to 10 people, are taking health measures very seriously, according to Trummer, emphasizing that they all just leave the house to go to work, home, and maybe the grocery store.
Jilian Bolls, Head Hostess at Trummer's, says that doing take-out and delivery is "an entirely new beast to try to tame." The 2019 George Mason grad has been working at the restaurant for five years but is now having to shift her responsibilities. Instead of greeting guests and taking them to their tables, she is now taking orders over the phone and taking the orders to cars outside. "It's just so different from seating people and fulfilling your job."
Bolls points out that Trummer's was quick to heighten their cleanliness, which is already crucial in the food industry, when they first started hearing about the virus. She explains that the kitchen gets sanitized "a couple times a day," they wear gloves when handling everything, and they sanitize door handles every day. 
When people were still dining in, the Trummer's staff made sure to sanitize tablets, phones, and even the stair bannisters so that everything was safe for customers to touch. But soon enough, the restaurant had to close down for public safety. "We all saw it coming but we just didn't know how bad it was going to be," says Bolls. 
Although it's a challenging time, Trummer explains that a kind word or a social media post can mean a lot for small businesses. "It really has a huge impact, not only financial support, but the constant calls, and emails, and messages, and even sharing our menus online, every single little step that people take online in trying to support any affected business is huge." 
As to advice, Trummer encourages people to keep supporting small businesses "even with words of encouragement, because I think that it makes a big difference."