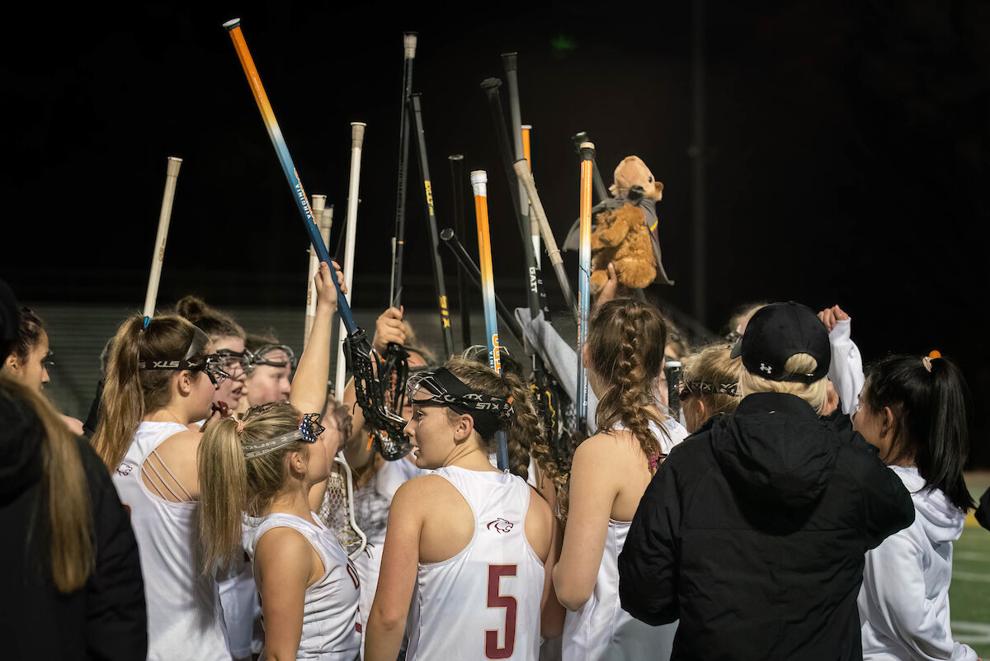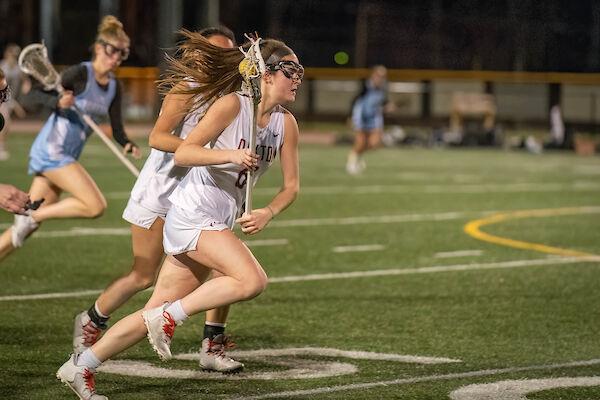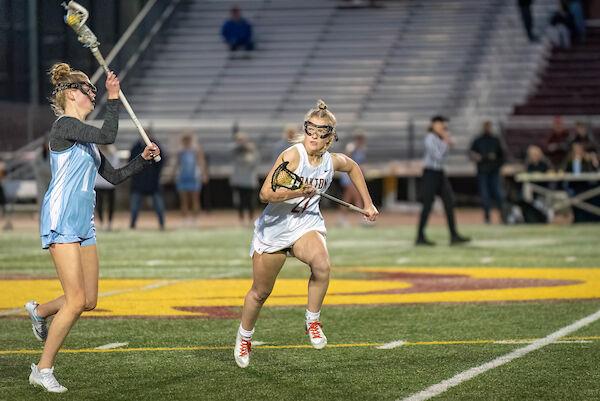 The Oakton Girls Lacrosse program has a perfect start this season representing the Concorde District with a record of (12-0) and (4-0) in the conference. 
"We have a great cohort of seniors, and we are augmented by a number of underclassmen that have been able to contribute this year," said Head Coach Craig Oliver. "It's been a real positive experience this year.  The girls are playing at a consistently high level so that has made us very competitive in the games that we've played." 
Like any coach, Oliver is looking forward to improvements not only for him but for the team. Despite the undefeated season, according to the coach, they go by every practice and repetition. 
"The Concorde is a very challenging district to play in. We're thankful that we've had a lot of success," said Oliver. "We look forward to the completion of the season and then on to the playoffs." 
For this season, the "love and appreciation" for the game has been the culture for this program, according to the coach. A number of players on the team made it to the varsity level as a freshman. 
"They came into COVID that year, so they did not have a freshman season on varsity. The second season was a bit abbreviated," said the coach. "I think it's a culture that appreciates not taking for granted the opportunity to play high school lacrosse; it's to appreciate the opportunity to play for the community." 
Indeed it has shaped the team into where they are now . Back in 2020, the program had its last practice before the shutdown happened and this led the coach to believe that you can't take the game for granted. 
Every game is a battle for Oakton, but it didn't stop them from picking up key wins against James Madison and Centreville. They defeated those teams by a score of 11-6 and 17-11, respectively. 
"There are no easy games in our conference," said Oliver. "Every time we play Madison, South Lakes, Westfield, Chantilly, or Centreville, it's going to be a game, so we recognize that." 
The program has been run by two key assistant coaches under Oliver's tenure, Carly Palmucci and Alex Revel. According to the coach, they have been critical and contributed to the success of the program. 
"They played at Oakton and played on the last Girl's Lacrosse State Championship team at Oakton. They have been helping to lead the program for the last 7 years," said Oliver. "Their drive, determination, and willingness to work with the girls to set a great example for them both on and off the field has been critical to our success." 
"It's like a symphony with all the different components working together," said Oliver. "For us, it's having a great goalie, defense, strong midfield, and strong attack when they are all working together, it's beautiful to see on the field and be a part of." 
This program's players, in addition to their athletic ability, bring a lot to the table for the team. The appreciation and respect for teammates, each other, where they care for one another are what they contribute every game, according to the coach. 
"They are really strong competitors, but it's a positive competition. I think they hold each other accountable and they bring out the best in each other," said Oliver.  "I think each player who comes into this program is there to have a positive experience, grow and develop as a person, and take life lessons from the experience that you can apply to the future whether it's in college or their professional life in the future," said Oliver. 
Looking ahead to their game against Wakefield, the team will focus on all phases of the game. They don't emphasize defense or offense, just the overall aspect, according to the coach. 
Oliver isn't looking at any specific opponent to face this season, but they are taking it game-by-game to see if they are able to win out the rest of the season, especially for senior players on the team. 
"Those opportunities can be fleeting because you don't get your high school years back, so enjoy them while you can," he said. 
Oakton faced off against Wakefield on May 2 at Wakefield High School and won 1-0.