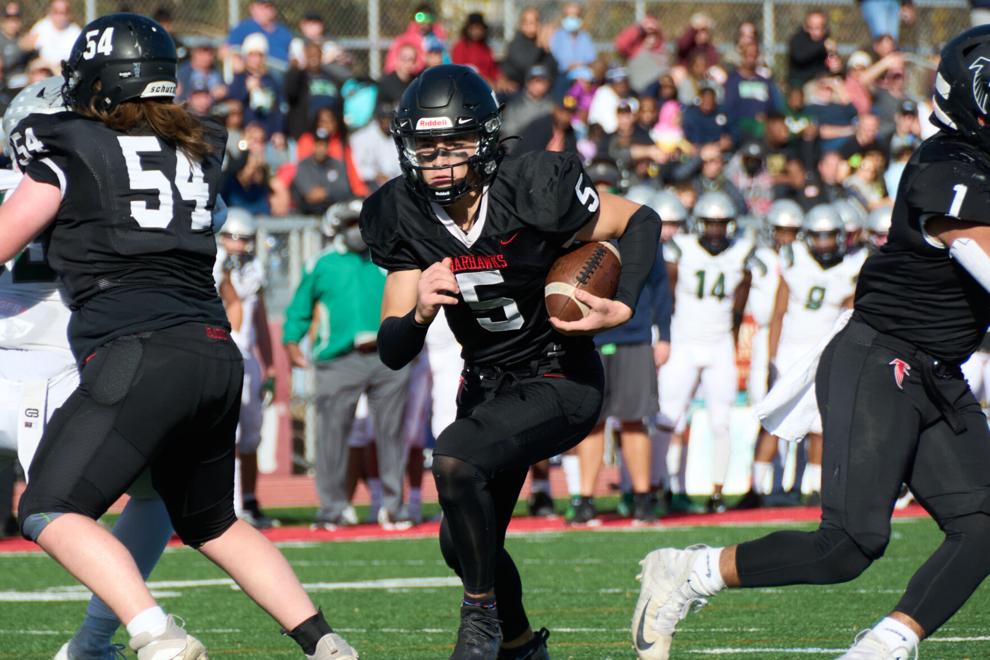 Ever since they fell to the South County Stallions in the state semifinal last year, the Madison Warhawks have been yearning for a rematch.
Returning with a senior-stacked lineup, powerhouse offense, and ironclad defense, they got a chance to deliver payback. The Warhawks (13-1) and Stallions (11-3) met again for the semifinal on December 4 and once again on Madison's home turf. This time, things were different: the Warhawks trounced the Stallions 28-6.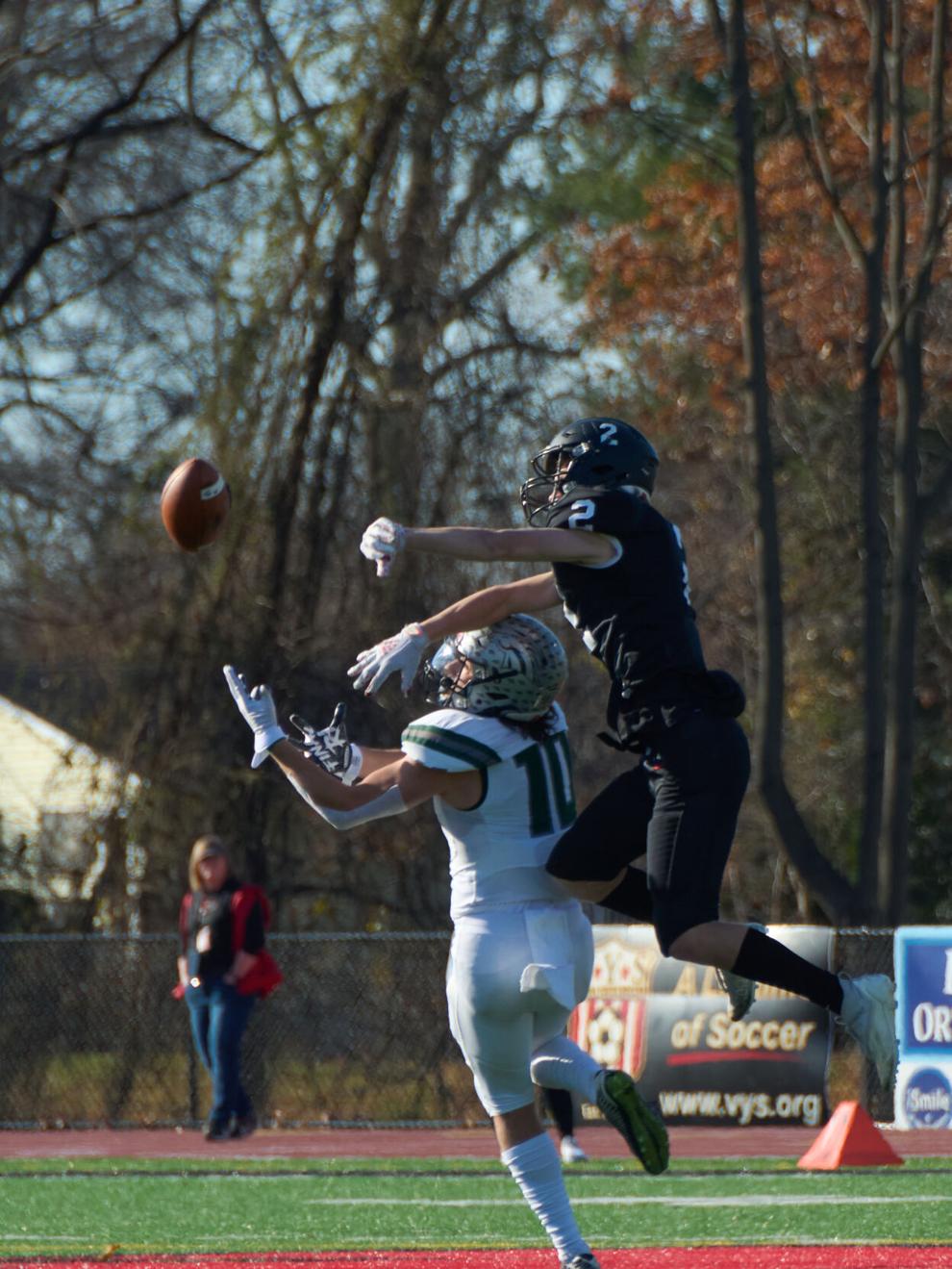 Victory over South County is the latest impressive statistic in a record-setting season for Madison, including 13 straight wins and back-to-back region championships. 
The Warhawks now head to the state title for the first time in program history. They will play at Old Dominion University on December 11 and face the returning champions, the Tigers of Oscar Smith. 
"This was a goal of theirs, and they've done everything in their power to get to this game," Madison head coach Justin Counts said. "I couldn't be more proud of them."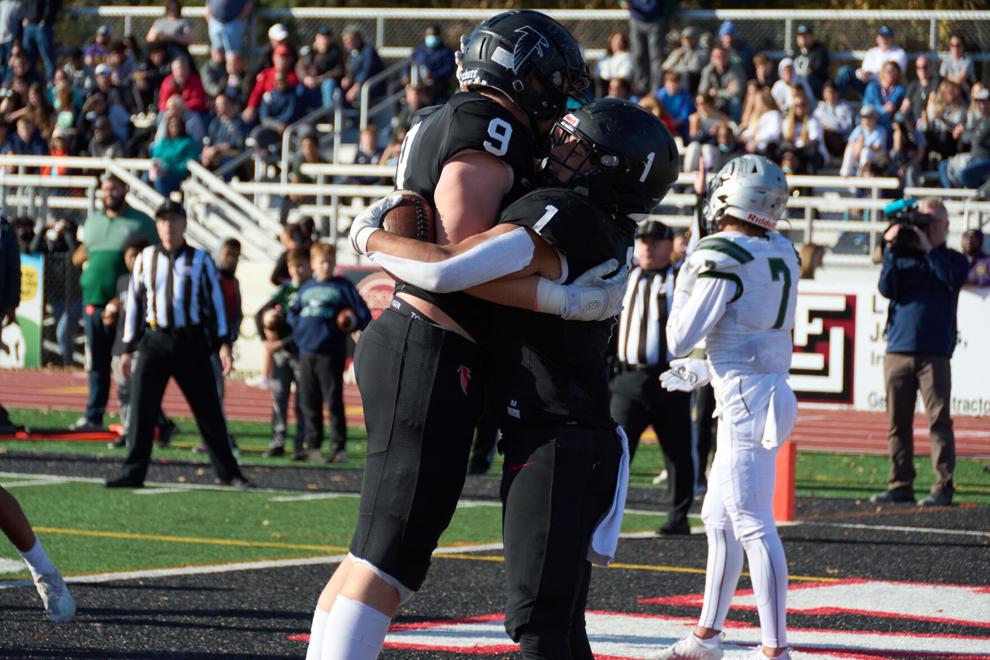 After a slow start for both teams, Madison took control late in the first quarter and never let up. The Warhawks marched toward the end zone, with a keeper by Quarterback Connor Barry placing them in the lead 7-0. 
It was an early demonstration of the threat Barry posed on offense. Supported by solid pass protection, he was usually comfortable finding receivers. "With me and Alex [Jreige] in the backfield, and a whole senior O-line, I feel comfortable in the pocket being able to do what I do," Barry said.
On the occasion the pocket collapsed, he was somehow always able to find space and salvage a play; quick on his feet, he would also run for first down conversions when the Warhawks needed it. 
Action picked up in the second quarter for Madison, where the Warhawks would score 21 points. Matched up one-on-one with a South County defender, Wide Receiver Sonny Endicott caught a 14-yard pass for a touchdown, putting the Warhawks up 14-0.
"I was injured in the first half of the season and I was just trying to come back," Endicott said. Adding that scoring a touchdown in the game that carried his team to states is "more than what I imagined. It just feels great to contribute to this win."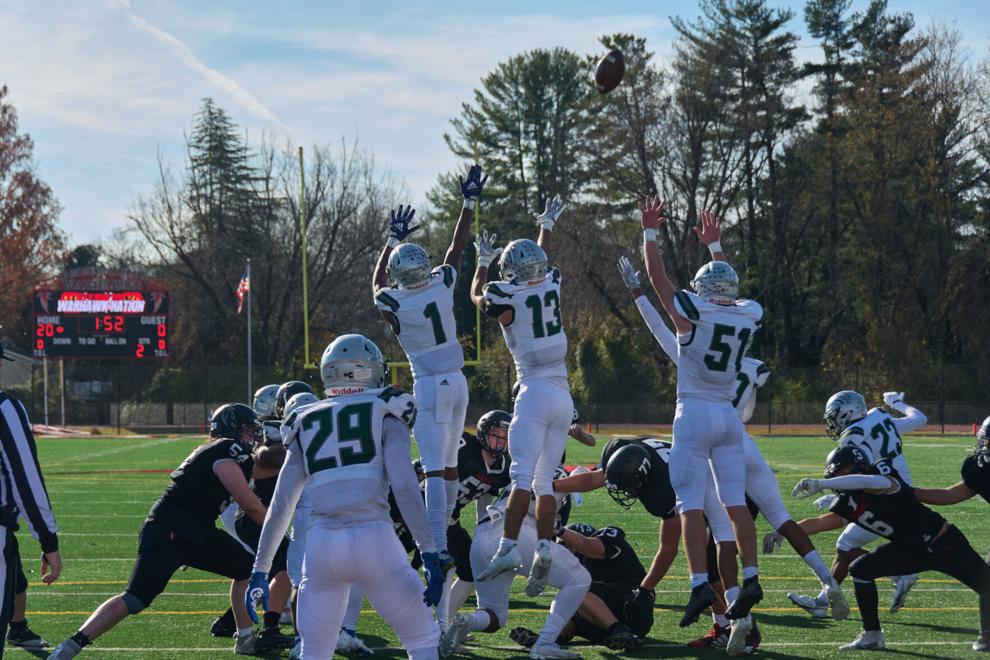 Madison is graduating several key players after this season, but the Warhawks' wideouts remain promising. Three starting receivers – sophomores Endicott, Cord Yates, and Darren Knicely – are returning. "We're showing glimpses of the future," Endicott said.
An 8-yard carry by Running Back Alex Jreige then widened the Warhawks' lead 21-0. After three previous drives went 3-0, South County's earliest first down conversion then came when running back Trenton Johnson caught a 27-yard pass. It was still not enough to put points on the board.
With just under a minute remaining, Madison squeezed the most out of the first half to score their final touchdown of the game. After Knicely picked up big yards for the Warhawks, Barry once again walked the ball in for a score of 28-0.
South County would not score until the fourth quarter. After a flea-flicker to Johnson put the Stallions in the red zone, Johnson punched it in shortly thereafter. For good measure, Warhawks Defensive Back Michael Delgado blocked the extra point attempt, making the final score 28-6.
The Stallions had hoped for another go at the state championship, but Head Coach Tynan Rolander said that many opportunities lay ahead. "The future is bright," Rolander said. "We have really talented and hardworking kids in our program and really great coaches on our staff. This is not the best moment for us, but it's a moment we'll learn from and come back a little bit better prepared for, and hopefully, we'll be right back here next year."
The repeat of Madison and South County in the semifinals also suggests a shifting balance of power in northern Virginia football, as the two teams have recently emerged as seasoned adversaries capable of toppling legacy programs.
"Last year, we ended our season out on this field," Jreige said. "This year, it was the senior's last game on this field, and it was a dominating win. I'm just so happy and so grateful."
Barry similarly remarked that their road to the state championship was paved beginning with last season's loss to South County in the semifinals. "Coming into it, we had a lot of motivation from guys last year," Barry said. "We really did this for them today. It was good to come out with a win."
The Warhawks are now preparing for the state championship like they have every week: "Watch film, create a game plan, execute and hope for a good result," Barry said. 
If this season's performance is any indication, the Warhawks are poised to return from Old Dominion with championship rings in hand. "Our defense has been good and I feel like this is the first year we've had a really high-powered offense," Jreige said. "We have weapons all over, we've got really young wide receivers that play like they're seniors. It's a 1-2 combo you can't really stop."