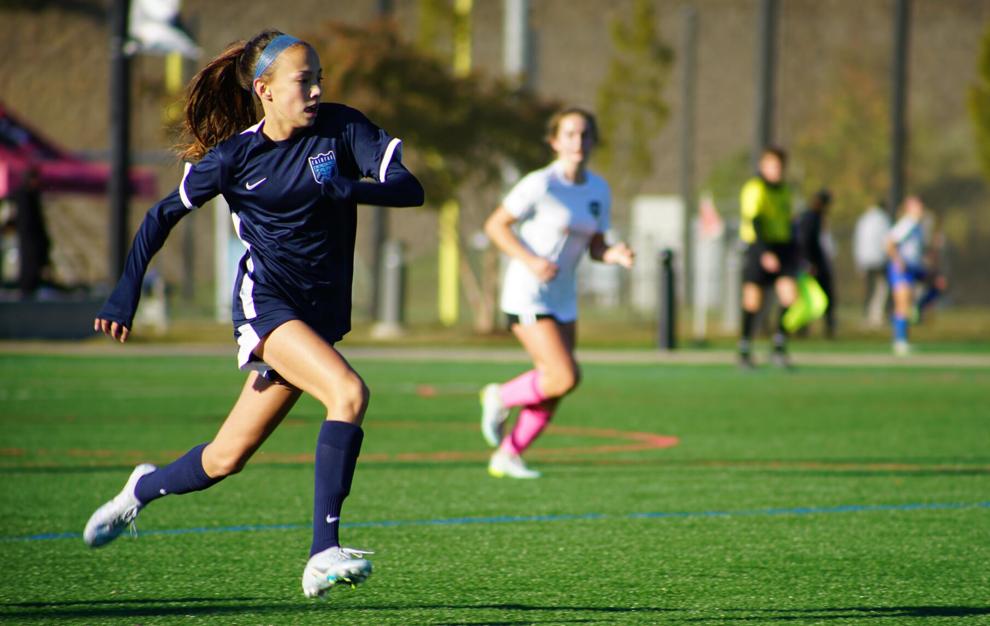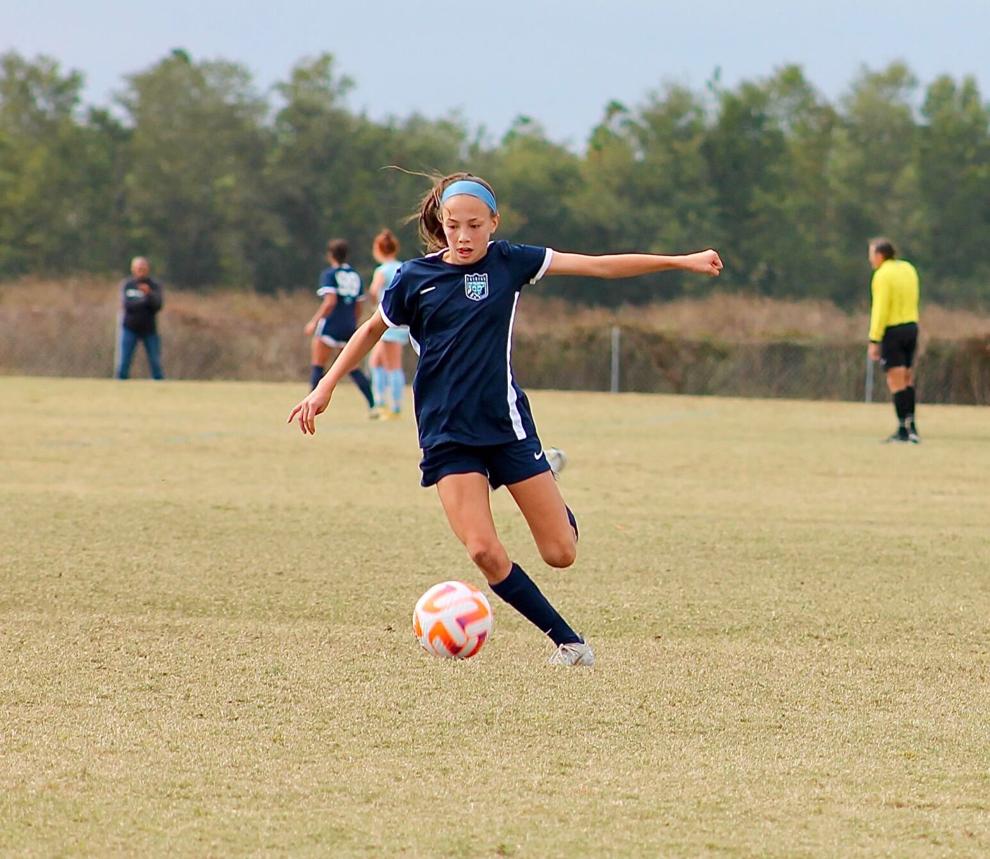 For Bonnie Van Der Weide and her husband Matt, it's no mystery about their daughter Daphne's talents on a soccer field. Neither was the news that Daphne would attend the U.S. Soccer Girls Talent ID Center, which provides an opportunity for a possible future Youth National Team call-up.
"As coaches, we could not be happier for Daphne," said Michel Vanderhart, director of Coaching, Vienna Youth Soccer and Fairfax Brave. "She is a talented player who works hard and who loves to play the game with her friends. We look forward to Daphne's continued success on the field."
While the news is certainly exciting for the family, it's not a surprise, given how hard Daphne works. Currently, a member of the Fairfax BRAVE 08G team and the Elite Clubs National League (ECNL), Daphne plays a full age group above her birth year. Her soccer journey started as a member of the 'Pink Gum Balls' in the Vienna Youth Soccer (VYS) House League, and she has played in every program possible. 
"I've played soccer since I was really young, and I always loved playing with my friends and family," Daphne said.  "My family is full of athletes. My mom did a lot of track, and my dad did a lot of sports when he was younger. My sister does cross country, and my twin brother does recreational soccer."
Daphne said that making the Youth National Team would be a really good accomplishment and "crazy and insane". Her mom is proud of Daphne's accomplishments and looks back fondly on when Daphne played her first game at age 4 and took on the entire opposing team and eventually their coach and scored every goal. 
Daphne's love for the game continues off the field as well. If she's not out on the grass, she's training at different, unorthodox venues such as a cruise ship, an empty conference room, tennis courts, and even a hotel room hallway. 
"Daphne almost always wants to play more. I have never once had to push her to go to practice," Van Der Weide said. "She always wants to go. And when she doesn't have practice, she will train with her friends on a field or with me on our driveway. She often doesn't want to stop even as the street lamps turn on and the temperature goes below freezing."
But it's not just the soccer skills that make Daphne such an inspirational figure; it's the work she does off the court as well. Daphne showcases her knowledge of the game while teaching refugees that hope to follow in her footsteps through  L.A.C.E.S.  
"Once a week or once every two weeks, me and my mom would get on a Zoom call and for about an hour or longer teach kids from Afghanistan how to play and do tricks with the ball," Daphne said. 
Fairfax Brave, a partnership between Braddock Road Youth Club (BRYC) and Vienna Youth Soccer (VYS), fosters a culture of bravery beyond the wins and the losses on the pitch. While striving for excellence built on the principles of soccer tactics and strategies, the club instills lessons that apply well beyond the game.
There will be a day when Daphne decides to hang up her cleats and move on to a new journey in life. For now, you can be sure that if you pass a soccer field, Daphne is probably there honing in on her craft, just as some of the great professional athletes of our era do.
"I would love for Daphne to be successful at the highest levels of the game, but I mostly want her to be able to play and compete and continue to love the game as much as she does," Van Der Weide said.