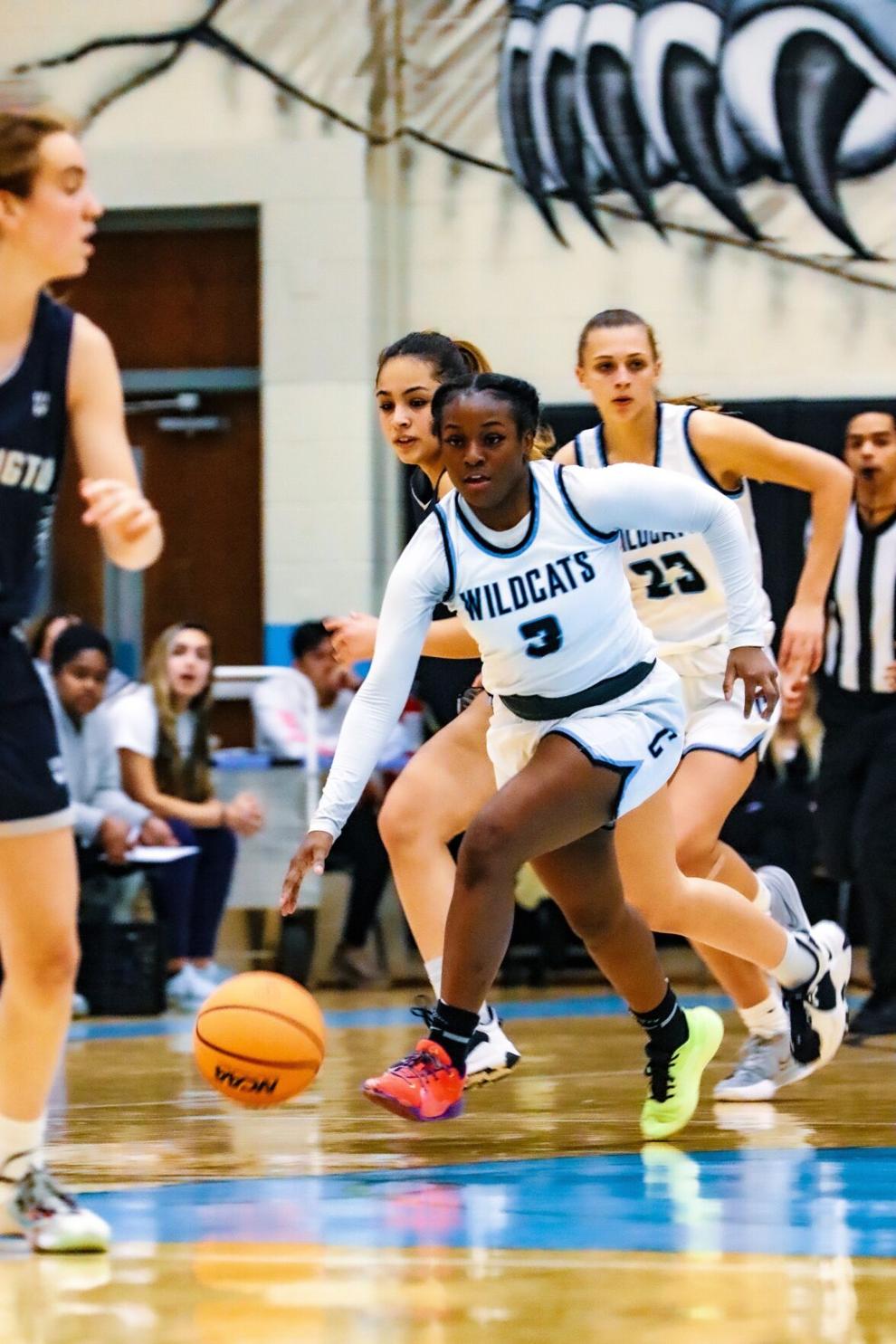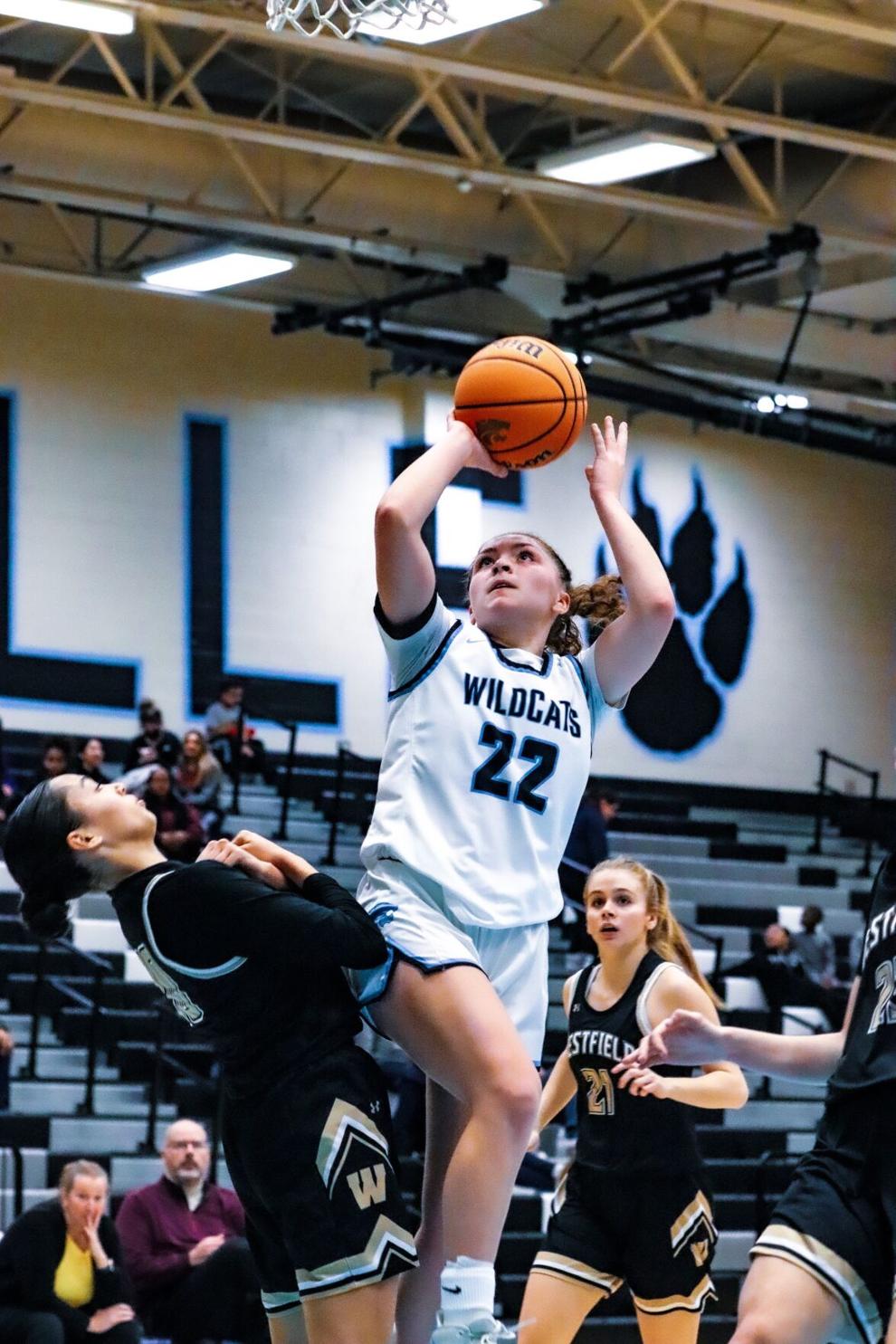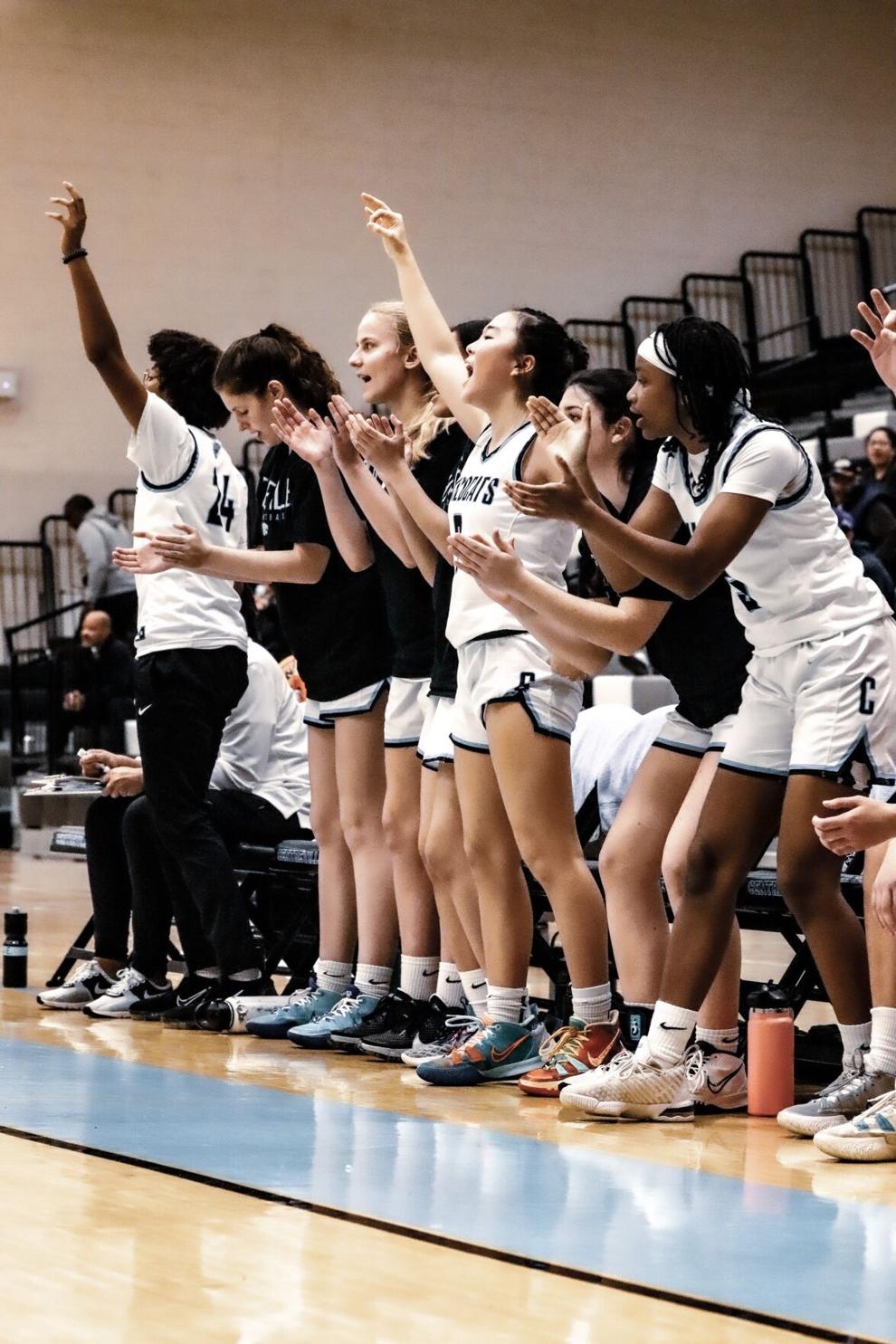 In 2007, Centreville High School Girls' Basketball Coach Josephine McClane graduated from Westfield High School. After playing in college, McLane coached at the college level over the course of five years at several locations and for two years, she was the assistant coach for the Bulldogs girls' team. 
Now, she has firmly switched sides and settled in as the head coach of Centreville and has the Wildcats off to their best start in years. The team is now 11-4 following their 68-58 win over the Oakton Cougars, Jahniya Marion led the Wildcats with 20 points and senior Ryleigh Thurston chipped in 15 points in the victory. 
"Against Oakton, we came out really hot in the first quarter, we scored 17 in the first quarter but we caused havoc on the defensive end and that fueled us given how we lost two in a row before getting back on the right track," McLane said. 
The defensive philosophy has served the Wildcats well this year. It's a style that McLane implores every day in practice, and so far, it's showing on the court. The Wildcats won their first two games by giving up an average of 42 points while scoring just above 60. Despite their loss to Robinson in week 3, the Wildcats went on a four-game win streak before losing to a team outside of Virginia, at Dunbar in Washington, D.C. 
Centreville would then rebound with another four-game win streak including wins over Bergtraum (N.Y.), Coolidge (D.C.), Herndon, and of course, rival Westfield before their back-to-back losses versus Madison and Chantilly. 
"I am pleased with how our girls have been playing this season, especially against Oakton after the two losses. We found a way to close it out at the end, made good decisions, so I have been pleased with their effort in rebounding," McLane said. 
Despite an injury to sophomore standout Kennedy Parrott, Centreville has continued to show that its depth is strong enough to pose a challenge. The Wildcats believe that they can hang with every team they play with, especially in their district, which boasts several talented teams and players that can rise on any given day. Junior guard Marion has been a force all year for the team as has junior Hannah Wakefield making things happen on both ends of the floor, senior guard Thurston is a four-year varsity player and brings a veteran mindset to the team and lastly, the three freshmen currently on the varsity squad are big contributors. 
Now, in her third season, McLane said this is her best year thus far as a coach at Centreville. Her first year was COVID-racked. Last year, they went 9-10, and now at 11-4, this is the best start the Wildcats have had in a while. This stems from McLane's coaching philosophy that she drives home day after day. 
"We preach that they have to play hard, but we have a good group of kids and each player is different and brings something unique to the table. We take that into consideration but for me, I want them to play the right way and be aggressive," said McLane. "Playing hard, taking care of each other and we focus on what we want to do, and as a staff we want our players to do their job."
McLane says this team is the most talented team she has, and it's a very young team, with only five seniors. That talent can help them go a long way, especially with how their schedule lines up. 
After a date with South Lakes on Jan. 24, they go on the road to Westfield on Jan. 27 before having back-to-back home games against Madison and Chantilly in which the Wildcats will hope to avenge the loss they suffered against each school.