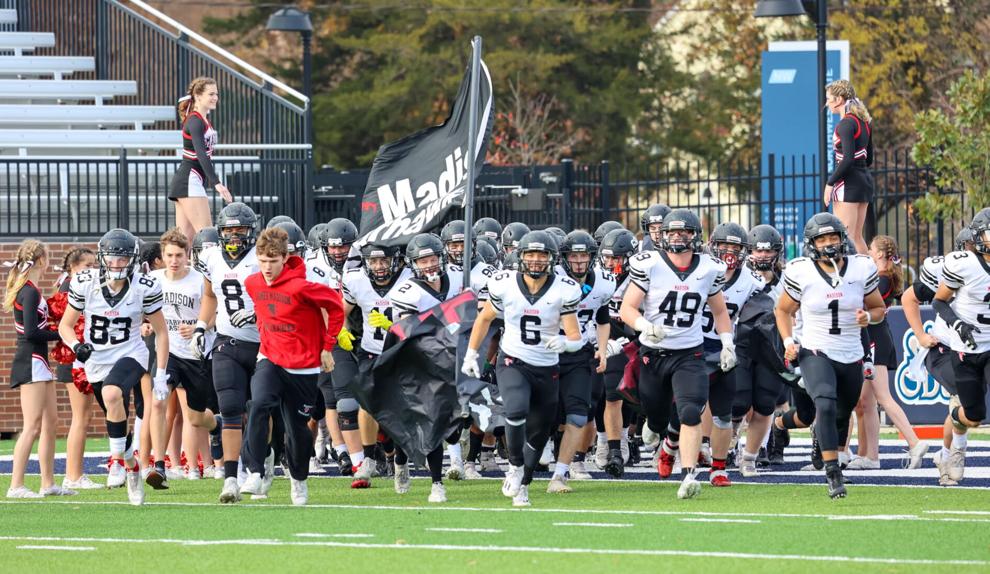 It wasn't the press conference they had been hoping to give. 
After falling 42-17 to the Oscar Smith Tigers in the Class 6 football state championship, Madison Warhawks Head Coach Justin Counts along with four senior team captains – quarterback Connor Barry, running back Alex Jreige, linebacker Ryan Salvosa, and defensive back John Hurley – shuffled into a small room on December 11 to field questions from reporters about what went wrong.
Leading up to the game, the team had smashed several school records: the Warhawks notched 13-straight wins, almost all with lopsided scores, and achieved back-to-back region championships for the first time in school history. Their trip to the state final was also Madison's first.
But the championship game at Old Dominion University was different. The Tigers physically outmatched the Warhawks, condemning them to the same fate that Madison afflicted on so many other teams. "They didn't try to trick us," Salvosa said. "They ran it right down our throat."
Defensive Coordinator Ray Gordon similarly stated that the sheer size and speed of the Tigers wore down the Warhawks and contributed to their defeat. "I don't really know there's a lot you can do," Gordon said when asked how to craft a defense in a similar situation. "A scheme's not going to fix that." 
The Warhawks kept it close after coming out of halftime with a touchdown to narrow Oscar Smith's lead 21-17, but after that, Gordon noted, Oscar Smith began to pull away, mostly due to big plays. 
In the tight-knit Vienna community, losing the state championship was difficult for many of the players to bear. "I've been tossing and turning with this for nights," Hurley said. "On the defensive side, we knew we messed up because we couldn't stop them."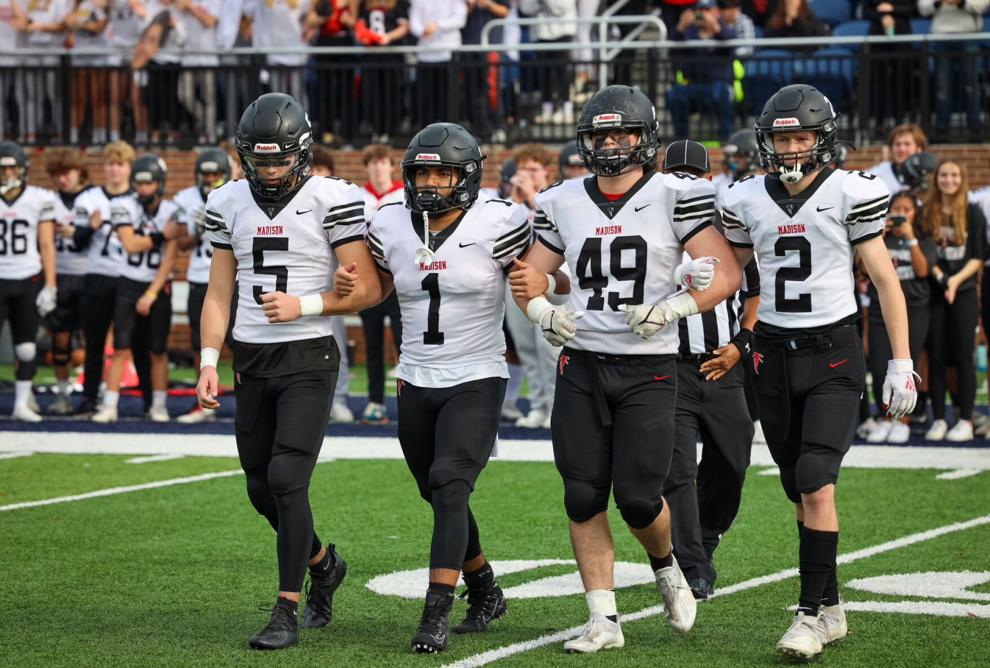 "To know that we let that game slip through our hands, it's tough," Barry added. "It feels like we let down our coaches, our teammates and our community."
After the game, Counts thanked the players for the example they set, telling them they left a blueprint for future teams. "It was probably the best compliment I was ever given," Salvosa said. 
The team's journey to the state championship began many years ago. The four captains, along with many of their teammates, have known each other since some of their earliest days of sports, playing a mix of games together like baseball, basketball, and football.
Throughout the season, their chemistry was evident. "These guys just got along," Counts said.
The four captains carry themselves with a different demeanor than what some might expect from high school students, Counts added. 
"They're very humble kids," he observed. "They have no airs about them." 
This past season was Counts' fifth as head coach, and his ascent to the post was shaped by tragedy. Lenny Schultz, Counts' predecessor and a pillar of the Madison athletic community, was killed in a car accident on the Capital Beltway in June 2017. 
Schultz's final season, in fall 2016, had been Madison's strongest to date – the Warhawks secured an 11-2 record and a conference championship. Schultz had previously brought on several coaches who are still with the program and was friends with many, including current Offensive Coordinator Tim Hecht. 
The two were teammates on Madison's football team back in their high school days. 
"It was devastating to all of us," Hecht said of Schultz's passing. As the team and coaching staff gathered to mourn, Hecht said the group resolved to honor his legacy. "There was a determination that we were going to follow on in terms of what Lenny had put together," Hecht said.
Overlooking Madison's home field is a crate that reads "Leave No Doubt," a favorite expression of Schultz's. The phrase serves as a constant reminder to players and coaches of the standard necessary to build and maintain a formidable program.  
Facing renowned teams, especially after moving to the Concorde District, the Warhawks had their work cut out for them, leading them to embrace the role of underdog. "We've been chasing Westfield for years," Counts said. 
That all changed last season. During a spring game played under Covid restrictions, the Warhawks were trailing the Westfield Bulldogs 14-3. A pick-six by the Warhawks then shifted momentum, eventually leading them to a 21-14 victory over the Bulldogs for the first time in Madison history.  
"Since that minute, our whole program changed," Gordon said. "Now, we don't fear anybody."
Though this season's team was the first that did not have an opportunity to know Schultz, every player knows his impact. In a testament to his lasting influence, as well as the bonds formed by Madison football, about a dozen former teammates who played alongside Schultz showed up to watch the Warhawks face the Tigers, Hecht said.  
Beyond innovative play-calling and the performance of talented athletes, some of the team's success can also be attributed to Counts' approach to coaching. 
Upbeat with a warm disposition, he is somewhat different from many other coaches. "I'm not a yeller, I don't curse," Counts remarked. "I try to be really positive." 
Counts' style also has echoes of Schultz. "He talked about love all the time," Gordon reminisced of Schultz. "He cared way more about the last three kids on a roster than the top three." 
It's an effective method that inspires many Warhawks. 
"He's like a second dad," Jreige said of Counts. "He's the best coach you could ask for."
Numerous players earned impressive stats this season, and several pulled in accolades. Hurley, Jreige, Salvosa, and offensive lineman Ciaran Sullivan were named first team All-State. Barry was named second team and kicker Connor Sevy earned an honorable mention. Jreige was also named second team All-Met by the Washington Post and Barry received an honorable mention. 
The graduation of several seniors will leave large shoes to fill, but the success of this year's team left a roadmap for those who will come next. Just as Madison lost in last season's semifinals and won it this year to advance to the state championship, they are hopeful their successors will finish what they started.
Moving on, however, will be bittersweet. Reflecting on the impact of his coaches, Jreige began to choke up. "You've got me a little bit emotional," Jreige laughed. "I talked more about life with Coach Ray than I did about football." 
Jreige said he is in talks with colleges to play football at the next level. Many of his teammates are actively searching. 
The players, along with their coaches, all said they plan to keep in touch after graduation. They said their influence will live vicariously through their achievements, such as the banners that permanently list their class, as well as the players they influenced along the way. 
"No one is ever going to take that away from us," Salvosa said.