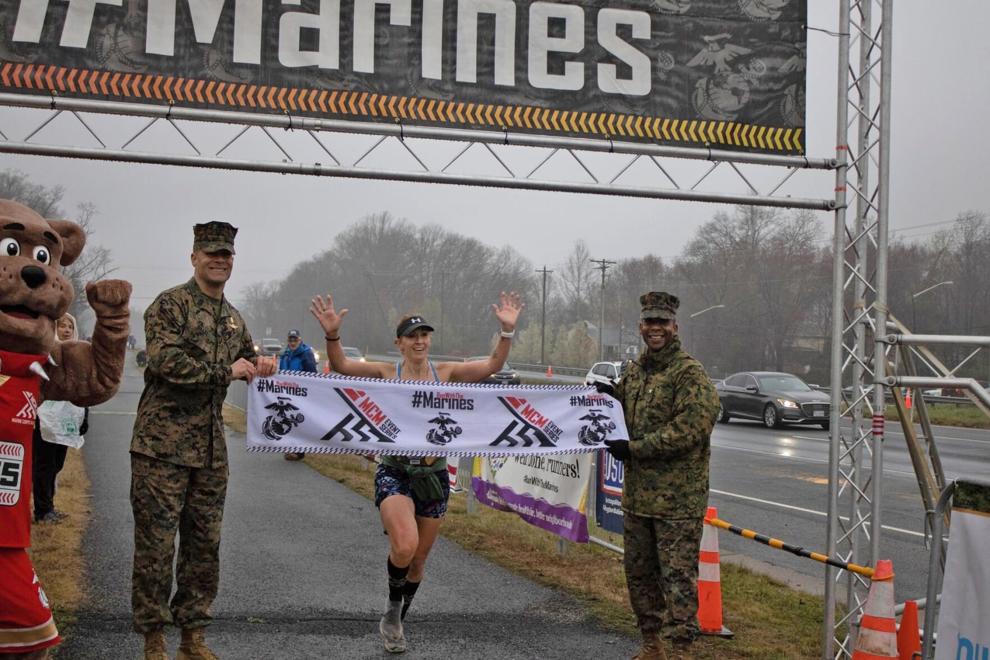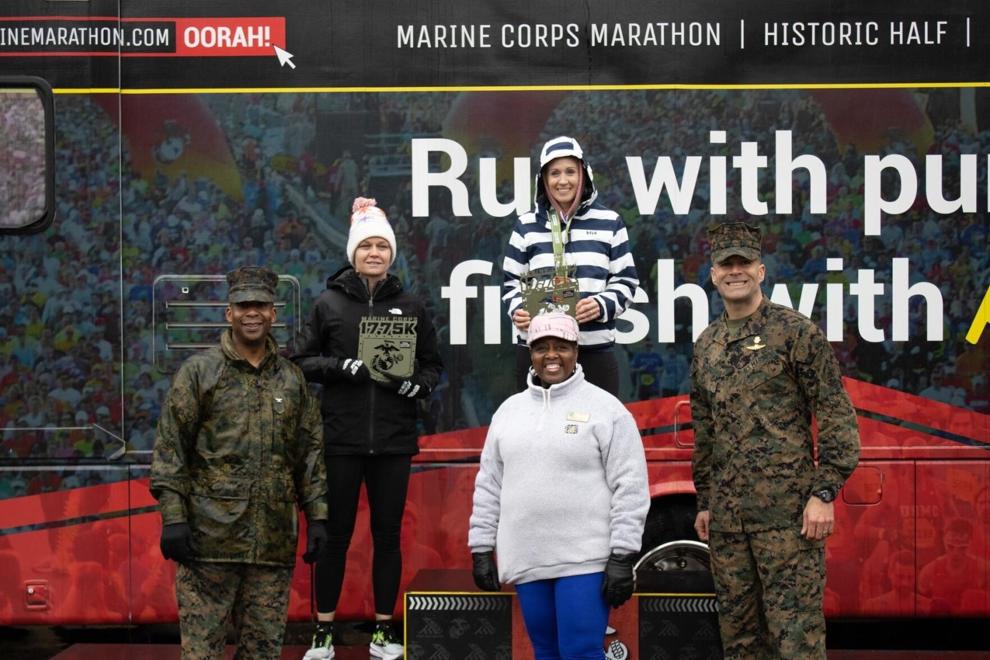 Last month, the Marine Corps 17.75K marathon featured runners from all across the state of Virginia, the U.S., and around the world. One Fairfax County native bested all the females in the event and did so spectacularly. 
Forty-three-year-old Erin-Kate Aleksak from Alexandria took first place among all women who participated in the run with a finishing time of 01:21:08. Not far behind her was 43-year-old Jenny Colgate of Lorton, who took third with a time of 01:26:32.
Aleksak, growing up in Connecticut, was part of a family that was instrumental in her passion for running. After competing in high school in track and field and cross country events, Aleksak went on to the University of Connecticut, The oldest of eight, Aleksak, and her siblings all were and continue to be runners. Her daughters, on the other hand, are gymnasts. 
"Growing up, I always was just good at running, I wasn't coordinated enough for a lot of sports but when it came to running, I had a lot of endurance," Aleksak said. 
Aleksak is running all six service races in 2023 as a fundraiser, and with this run, she is now guaranteed entry into the 48th Marine Corps Marathon (MCM) running on October 29. 
The MCM is one of the largest marathons in the U.S. and the world and stands as the largest marathon in the world that doesn't offer prize money, earning its nickname, "The People's Marathon." 
To be able to participate in the Marine Corps event, Aleksak had to win a lottery ticket. She wasn't sure at first whether or not she would get in, but one of her fellow runners from her running mates, a team known as the Kingstowne Striders, told Aleksak about this race. 
To prepare for this run, Aleksak trained with her fellow Striders, using it as an advantage to vary her training and to keep her focused. The day of the event was dreary and overcast, and by the end of the race, the rain was falling. That didn't sour the mood for Aleksak. 
"It was pretty chilly in the morning and overcast and raining on and off and pouring towards the end, but it was still a great day, especially with the outcome," Aleksak said. 
Aleksak said she hopes to continue participating in events like this."It's such a great event and it does so much. My husband is in the Coast Guard so anything that can help honor any branch of the armed services is a great event to participate in. I can't wait to participate in the Navy Nautical 10-miler in June," Aleksak said.