Sandra "Sandy" Evans, the Fairfax County School Board's Mason District representative, will not seek re-election next year.
Evans's retirement announcement on Dec. 19 came a day before a group of Fairfax County residents filed a petition with the Fairfax County Circuit Court calling for her removal from the school board.
Signed by 1,307 registered voters from Mason District, the petition argues that Evans's handling of a student-initiated campaign to change the name of Falls Church's J.E.B. Stuart High School constituted a "neglect of duty, misuse of office, or incompetence in the performance of duties [that had] a material adverse effect upon the conduct of the office," according to a press release announcing the filing.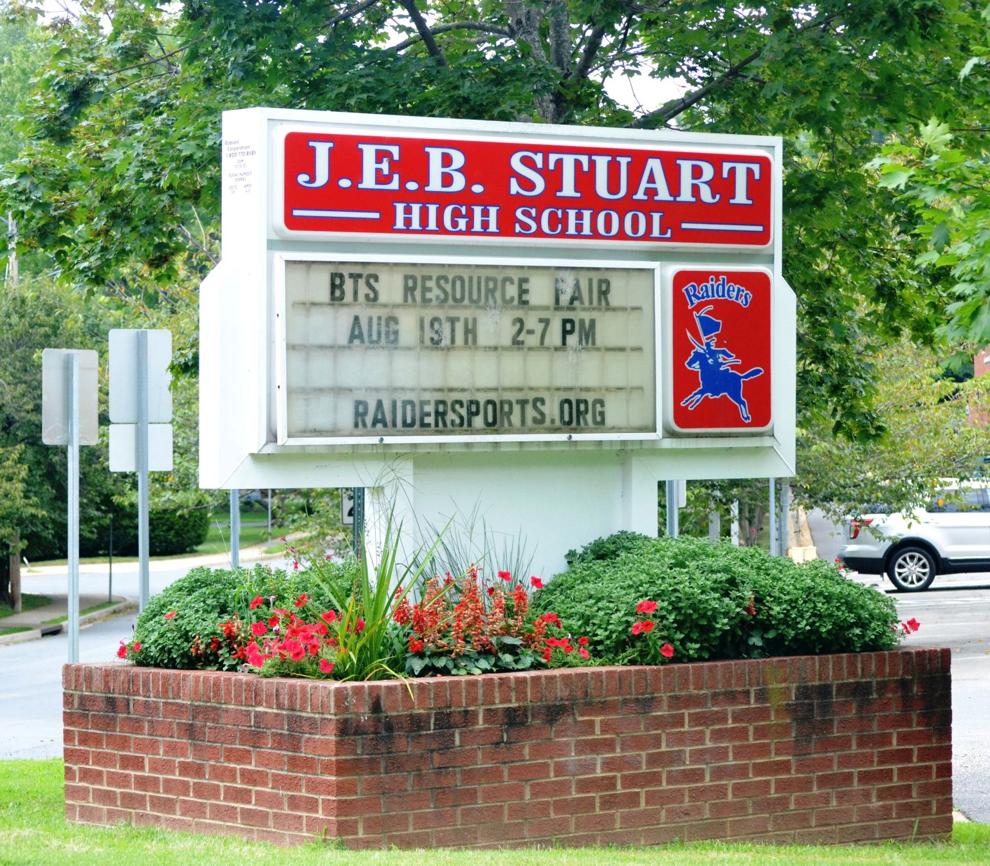 The timing of the announcements underscores how large the battle over Stuart High School's name will loom in county residents' memories of Evans' three terms on the school board.
After a contentious two-year-long campaign, Stuart High School's name was officially changed to Justice High School on July 1, and a formal re-dedication ceremony was held at the school on Sept. 7.
"It has been a great honor to serve as your Mason District School Board member for nearly nine years," Evans said an emailed newsletter. "I am proud of the many accomplishments we have achieved together for the education and well-being of our Fairfax County students, families and community."
First elected to the school board in a special election in early 2010, Evans's tenure saw Fairfax County Public Schools and the school board develop a new "Ignite" strategic plan and a new vision in the Portrait of a Graduate, which was adopted in 2014 as an outline of the skills that FCPS students are expected to acquire by the time they graduate from the public school system.
During Evans's three terms, the school board also adopted a "One Fairfax" policy jointly with the Fairfax County Board of Supervisors that requires the county to consider equity and inclusion in its policies and decision-making.
For highlights of her time on the school board, Evans also points to the implementation of later high school start times, the addition of sexual orientation and gender identity as protected classes under FCPS's nondiscrimination policy, improvements to parental notifications, and the creation of Virginia's first public-school Vietnamese language program at Falls Church High School.
However, the divisive but ultimately successful "Change the Name" campaign, as the push to rename J.E.B. Stuart High School came to be called, will likely define Evans's legacy once she retires.
Inspired by a film class project made by a group of Stuart students, the "Change the Name" campaign, as it came to be called, launched in earnest in 2015 when those students brought their call to rename their school to Evans, whose district includes Justice High School.
The students' argument that a school predominantly attended by black and Hispanic students should not be named after a man best known as a Confederate general resonated with Evans, who initiated FCPS's process for a potential name change.
The students' campaign also drew support from the civil rights advocates with the Fairfax County branch of the NAACP and well-known Stuart alumni, film producer Bruce Cohen and actress Julianne Moore, who started an online petition suggesting the school be renamed after U.S. Supreme Court Justice Thurgood Marshall that eventually garnered almost 40,000 signatures.
The school board voted on Dec. 17, 2015 to amend FCPS's name change policy, which allowed facilities to be renamed when "recast and used for a new purpose or function," to also permit a school or facility to be renamed "where some other compelling need exists."
Led by Evans, the school board then conducted a lengthy public engagement process to gather community input on a possible new name for Stuart that started with a survey and later resulted in the creation of an ad hoc working group to more closely examine the issue in July 2016 after a vote scheduled for that June was taken off the table.
The working group spent a year debating the benefits and drawbacks of a possible name change before the Fairfax County School Board voted 7-2 to approve a name change for Stuart High School on July 27, 2017.
Community members voted on potential new names in a Sept. 16, 2017 community poll, and Evans proposed Justice High School as a replacement after Marshall, civil rights activist Barbara Rose Johns, and World War II veteran Col. Louis G. Mendez Jr. all emerged with strong support, though the highest vote total went to simply shortening the name from J.E.B. Stuart to Stuart.
The school board approved Justice High School as the new name on Oct. 26, 2017.
While many students and school and county officials celebrated the Falls Church school's new name at the rededication ceremony in September, many opponents of the name change remain frustrated by the actions of the school board and Evans in particular.
An effort to recall Evans launched shortly after the school board approved a name change.
The recall campaign was spearheaded by a group of "concerned parents and residents who live in Mason District" called Citizens for Government Integrity LLC, according to the Recall Sandy Evans website.
The Committee for Justice High School group issued the following statement relative to the petition filed in Fairfax County Circuit Court endeavoring to recall Sandy Evans:
"The petition to recall our outstanding School Board Member is both full of fantastic inaccuracies and is every bit as misleading and frivolous as the lawsuit this same group of modern day 'Lost Cause' adherents filed in various courts challenging the process used to change our school's name. That suit was rejected time and again most recently on November 7th when our state's highest court 'refused the petition for appeal' thereby upholding the lower courts that had soundly rejected the case at every level."
The group's efforts to remove Evans have not made much headway in court so far, but it received more than the required 10 percent of voters who cast ballots in the most recent election for Mason District School Board representative for a petition filed on Dec. 20.
This latest petition calls for Evans to be removed from office under Virginia Code Section 24.2-332, which allows a circuit court to remove an elected official "for neglect of duty, misuse of office, or incompetence in the performance of duties" if it "has a material adverse effect upon the conduct of the office."
"Evans's actions in renaming J.E.B. Stuart High School have made a mockery of our democratic process and representative government," Ron Martinson, the parent of Stuart alumnae and a member of the ad hoc working group assembled by the school board in 2016, said. "Evans deliberately ignored the majority of her constituents and students who soundly rejected a name change…In doing so, she blatantly violated her solemn oath of office in which she swore to impartiality."
In a statement to the Fairfax County Times, Evans called the petition "a frivolous suit…riddled with inaccuracies and misrepresentations" and noted that opponents of the Justice High School name change have "already lost in court four times," including an attempt to get lower-court decisions to be reversed by the Virginia Supreme Court.
"I am confident that the board's vote to change the school's name to one more representative of our values of diversity and equity was the right decision and one that will be judged favorably over time," Evans said. "…I look forward to defending myself in court against the spurious attacks and false allegations brought by those unhappy with the school board action regarding Justice High School."