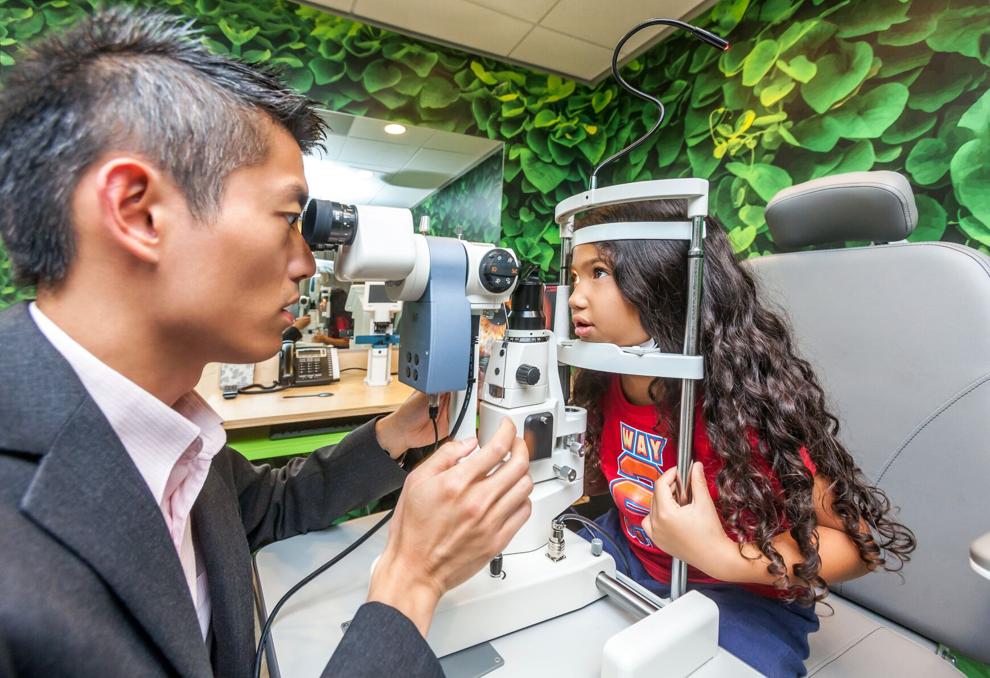 Doctors fear that the risk of myopia, an eye condition that causes nearsightedness, may go up due to increased screen time for kids.
About 1.4 billion people had myopia worldwide in 2000, according to a 2016 study from the American Academy of Ophthalmology. The study predicts that number will rise to over four billion by 2050, which would be almost half of the world's population.
"Myopia is the eye condition which would make the eyeball grow too long in a rapid fashion," Senior Clinical Director at  Treehouse Eyes Dr. Kevin Chan said. He said children ages six to 10 are at the highest risk of developing myopia. 
"They almost always continue to get worse until their body stops growing, which for most kids is around 16 to 18," said Matt Oerding, CEO & co-founder of Treehouse Eyes.
Myopia can lead to more serious eye diseases and conditions such as glaucoma, cataracts and retinal disease if not treated, Chan said. 
"The only way to correct for those [eye diseases] is surgical procedures that can be quite serious and costly," Oerding said. "Myopia is one of the leading causes of blindness in people who had retinal disease and glaucoma."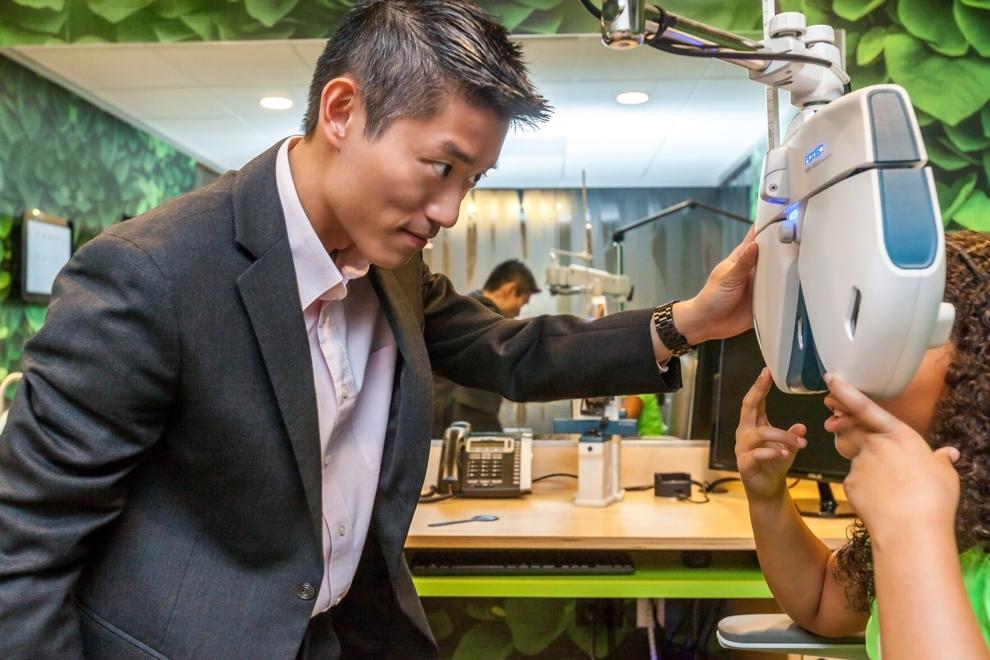 According to Chan, there are no studies that indicate a direct causation between screen time and myopia, but doctors can draw an association between the two.
"It typically occurs more in children and young patients, and typically is routed to multiple factors, including genetics, and environmental influences, such as the amount of screen time, or the lack of outdoor time they engage in," Chan said.
Kids that have myopia progression can wear orthokeratology lenses while they sleep at night, which help to improve their vision by the morning. Chan said that they also use soft contact lenses with multi focal design as a treatment method.
"Keeping children away from screen time, that is probably near impossible, especially during the pandemic, but I think we strongly recommend students to take breaks from the screen," Chan said.
He recommends that for every hour of screen time, kids should spend at least 10 to 15 minutes away from the screen.
"And we also recommend going outside for at least 90 minutes a day," Chan said. "Sunlight has shown to have some protective effect to mitigate myopia aggression."
Oerding recommends that after 20 minutes of screen time, kids should take a 20 second break looking away from the screen.
"We've been talking to school systems about designing breaks in virtual learning," Oerding said. "At least 30 minutes to give the kid time to get outside for a bit. And to the degree that parents can encourage and facilitate that it's really difficult to do."