Suspect arrested in string of 7-11 robberies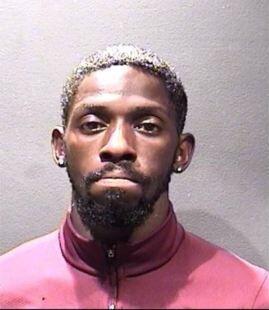 Detectives from the Fairfax County Police Department Major Crimes Bureau Robbery Squad have charged a 32-year-old man for a series of robberies that occurred at the 7-Eleven located at 9511 Blake Lane in Fairfax. 
Detectives have been investigating four robberies at the business that occurred July 15, August 22, August 29, and September 6. In each of these robberies, the suspect entered the store, assaulted an employee, stole merchandise and cash from the register.
Detectives received information September 9 from a source that the suspect was involved in a trespassing incident and identified as Ronald Hill Jr., no fixed address. Detectives reviewed surveillance footage, confirmed that he was the suspect in the robberies and obtained warrants for four counts of robbery.
Hill was arrested September 11 by the City of Falls Church Police Department following a robbery that occurred in their jurisdiction and served with the four robbery warrants. Hill is currently being held in the Arlington County Adult Detention Center.  
Virginia doctor charged with unlawful distribution of controlled substances
A criminal complaint was unsealed last week in the District of Columbia charging a doctor with unlawful distribution of a controlled substance outside the scope of his professional practice.  As detailed in court documents, the case relates to defendant Dr. Robert M. Cao prescribing various narcotic pain medications in the months and days leading up to a man's May 31, 2021 overdose death.
Cao, 38, of Falls Church, was arrested September 14 and made his initial appearance the following day before Magistrate Judge Zia M. Faruqui in the U.S. District Court for the District of Columbia.  His next hearing is scheduled for Oct. 28. The charge carries a statutory maximum of 20 years in prison and potential financial penalties.
According to court documents, Cao is a physician who is licensed to practice medicine in the District of Columbia and Virginia.  Between in or around at least Jan. 9, 2021, and continuing through in or around May 30, 2021, the documents allege, Cao knowingly and intentionally wrote a man identified in court documents as "V.C." at least five prescriptions for oxycodone and hydrocodone, Schedule II controlled substances with a high potential for abuse.
On May 31, 2021, first responders were dispatched to a Fairfax, Va. residence in response to a 911 call for assistance regarding "V.C.," after his girlfriend found him cold and non-responsive. He was pronounced deceased under suspicious circumstances. 
A subsequent autopsy report documented the cause of death as acute combined oxycodone and ethanol poisoning.  On the nightstand next to where "V.C." was found were prescription bottles, including one containing Percocet (a brand name of the narcotic analgesic oxycodone/acetaminophen) pills filled May 23, 2021. Cao was the prescribing doctor listed on the bottle.
Court filings also detail text message exchanges between Cao and "V.C.", including discussions about Cao prescribing narcotic pain medications to "V.C."; "V.C." agreeing to give Cao a kickback on some of those pills; and meetings between the two, including a meeting in a parking lot on the night before the man's death.
The charges in criminal complaints are merely allegations and every defendant is presumed innocent unless and until proven guilty beyond a reasonable doubt.  If convicted of any offense, a defendant's sentence will be determined by the court based on the advisory U.S. Sentencing Guidelines and other statutory factors.
The case is being prosecuted by Assistant U.S. Attorney Anne P. McNamara of the U.S. Attorney's Office for the District of Columbia. The investigation into this matter was conducted by the FBI's Washington Field Office in partnership with the Fairfax County Police Department.
Combustion of sawdust causes fire in Springfield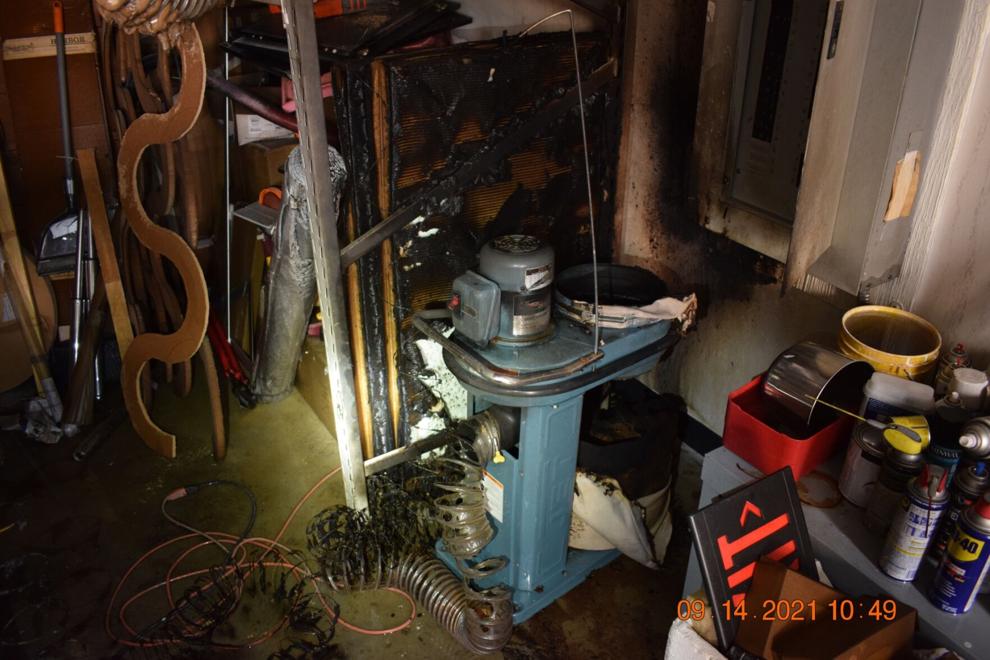 Units from Fairfax County Fire and Rescue Department and the City of Alexandria Fire Department were dispatched for a reported building fire in the 5500 block of General Washington Drive in the Springfield area of Fairfax County at approximately 9:03 a.m. September 14.
Crews arrived on the scene of a two-story, commercial building with smoke evident in the showroom of a furniture store. Firefighters quickly located the remnants of a fire in the warehouse section of the store. The fire sprinkler system extinguished the fire prior to fire department arrival. One firefighter sustained a minor injury. No civilian injuries were reported.
There were no occupants in the furniture store at the time of the fire. The fire was discovered by the chief building engineer, who was working in a second-floor suite, when he smelled an electrical odor. Upon further investigation, the engineer observed smoke through the windows of the furniture store and called 9-1-1. The building's fire alarm system then activated and alerted occupants of other businesses.
Fire investigators determined that the fire was accidental in nature and started in the warehouse section of the furniture store. The cause of the fire was the combustion of accumulated sawdust from a milling machine.
No one was displaced because of the fire. Red Cross assistance was not needed. Damages as a result of the fire were approximately $327,000.
Man arrested in August murder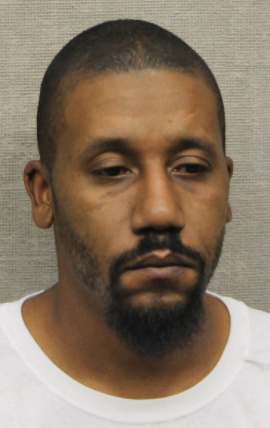 Terence Butler, 40, of Alexandria, was arrested September 17 in Washington, D.C. by detectives from the Fairfax County Police Department Fugitive Track and Apprehension Unit after a manhunt that spanned more than a month. 
Since the night of the fatal shooting of Raphael Pierce, 23, of Alexandria, detectives have executed more than 30 search warrants, conducted numerous interviews, and combed through extensive amounts of data in the efforts to find Butler.  
FCPD detectives alongside our federal partners received information September 17 about Butler's whereabouts and safely took him into custody. Butler was taken to the Central Detention Facility in Washington, D.C. He will remain in their custody until he is extradited back to Fairfax County to face charges of second-degree murder, use of a firearm in the commission of a felony and possession of a firearm by a convicted felon.  
"Our detectives obtained warrants the night of this tragic death and have not stopped working to bring Butler to justice and today, they did just that," said Maj. Ed O'Carroll, Major Crimes, Cyber and Forensics Bureau chief. "No matter how far someone tries to run or how long they try to hide, we will find them. I'd like to thank all of our detectives with our Major Crimes Bureau, our Fugitive Track and Apprehension Squad as well as our federal partners with the U.S. Marshals Task Force and officers of the Metropolitan Police Department who assisted in tracking down this killer."
Detectives have made 11 arrests related to 15 homicide incidents.
Imam charged with indecent liberties
A 36-year-old imam has been charged with indecent liberties by custodian for a sexual assault that occurred in 2015. 
Detectives from the Fairfax County Police Department Major Crimes Bureau Sex Crimes Squad began their investigation in May after a victim disclosed the unlawful sexual contact with the imam. Detectives determined Said Shirzadi, of Maryland, served as a counselor and spiritual leader at the Mustafa Center, 6844 Braddock Road, Annandale, at the time of the assault.
The juvenile victim, sought Shirzadi's assistance in his position in the mosque. Shirzadi would meet the victim at locations throughout the county. He would invite the victim into his vehicle, where he would then sexually assault her. After a thorough investigation, including multiple interviews and reviewing digital evidence, detectives obtained a warrant for indecent liberties by a custodian, and Shirzadi was arrested September 21. He was released on his personal recognizance from the Adult Detention Center.
Shirzadi has served as an imam at the mosque for the past nine years.  Detectives are asking anyone with information about this case or believe Shirzadi had inappropriate contact with them or their child to please call the Major Crimes Bureau at 703-246-7800, option 3.  
Tips can also be submitted anonymously through Crime Solvers by phone – 1-866-411-TIPS (866-411-8477).
Alexandria man arrested at closed construction site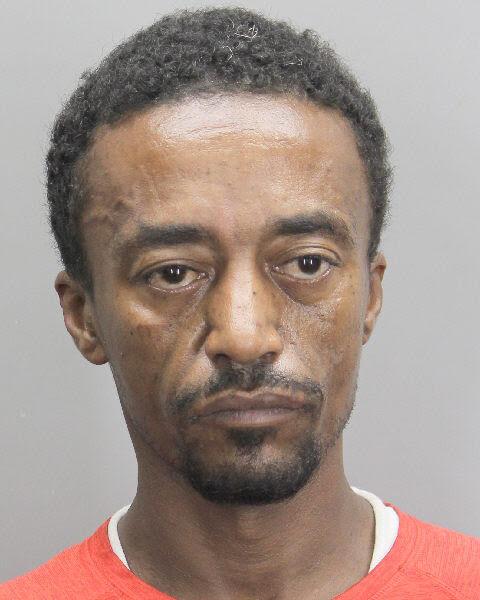 Officers were called for a man was seen entering a closed construction site in the 6300 block of Richmond Highway September 10 at 4:27 a.m. 
When officers arrived, they located Bruk Gudissa, 43, of Alexandria, trespassing on the property. Gudissa was arrested for trespassing and falsify identify self to law enforcement.
Alexandria Police investigate shots-fired incident on Edsall Rd.
The Alexandria Police Department is investigating a shots fired incident on Edsall Road that occurred on September 14.
Officers were dispatched to the 6100 block of Edsall Road for a report of gunfire at approximately 9:35 p.m.  They located shell casings and discovered property damage to units at the South Port Apartments and vehicles in the parking lot.  No injuries were reported.  A helicopter assisted the investigation.
This is an active investigation. Anyone with video or information about the incident is urged to contact Detective Stephen Riley at 703.746.6225 or email Stephen.riley@alexandriava.gov. You can also call the police non-emergency line at 703.746.4444. Tips can be shared anonymously.
Alexandria man arrested after vehicle theft
A man stole the victim's GMC Canyon truck. Officers located the truck in the 3100 block of Lockheed Boulevard September 14 at 8:04 a.m. and Jonathan Chambers, 40, of Alexandria was arrested. Chambers was charged with grand larceny and falsely identify self to law enforcement.
Springfield woman charged after stun gun incident
A child brought a stun gun into school in the 6200 block of Charles Goff Drive at 10:31 a.m. September 16 and used it on three classmates. No injuries were reported. 
A relative of the child, Jacqueline Galeas Flores, 27, of Springfield, was charged with contributing to the delinquency of a minor for allowing access to the stun gun.  
Falls Church woman charged after assault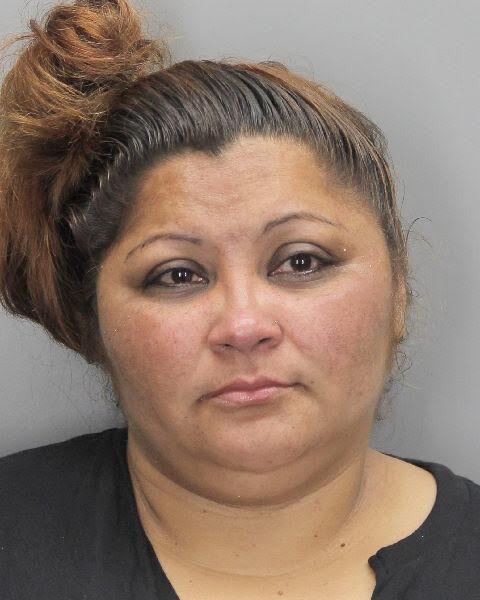 During an investigation in the 3300 block of Glen Carlyn Drive, Sandra Rios Ramos, 26, of Falls Church, became upset and assaulted several officers at 9:50 p.m. September 12. Ramos was charged with three counts of assault on a law enforcement officer.