Medical examiner confirms identity of man buried in backyard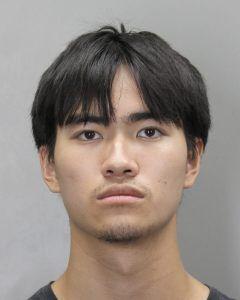 A 19-year-old man has been charged in the murder of his father after detectives located a deceased male buried in his backyard. 
On September 6, a wife reported that her husband, Truman Nguyen, 78, of Falls Church had been missing since the previous day. At the time of the report, officers searched the residence and backyard. Officers found no signs of foul play or anything to indicate the elder Nguyen was in danger.
Detectives from the Fairfax County Police Major Crimes Bureau Missing Persons Squad took over the investigation September 7, and received information that the circumstances of Truman Nguyen's disappearance may involve foul play. They quickly contacted Nguyen's son, Philip, who resides at the home with the family. Based on information from multiple sources, detectives believed Truman Nguyen could be deceased and buried in the family's backyard.
Detectives searched the property September 8 and found Truman Nguyen's body. An autopsy was conducted by the Office of the Chief Medical Examiner who confirmed the identity of the deceased.
Through the results from the autopsy, detectives believe that the cause of Truman Nguyen's death was from multiple stab wounds to the upper body. Detectives found evidence to indicate Philip Nguyen burnt the body prior to burying his father in the backyard.
Philip Nguyen has been charged with second-degree murder. He is being held at the Adult Detention Center without bond.  
Detectives are asking anyone with information about this crime to contact us at 703-691-2131, or call 911.  Tips can also be submitted anonymously through Crime Solvers by phone – 1-866-411-TIPS (866-411-8477).
This is being investigated as the 18th homicide year to date in Fairfax County. Detectives have made 13 arrests related to the 17 homicides. In 2020, there were 6 homicides year to date.
Virginia State Police investigates fatal crash on I-66
Virginia State Police is still investigating a multi-vehicle fatal crash that occurred September 9 in Fairfax County. State police were called to the scene at 3:06 a.m. 
At this stage of the ongoing investigation, it has been determined that a 2012 Honda Crosstour was traveling east on Interstate 66 when it lost control near the 64 mile marker. The Honda struck a 2015 Toyota Rav and then continued off the right side of the interstate. When the Honda struck the guardrail, it then re-entered the eastbound lanes of I-66 and struck the Toyota a second time. The Honda continued off the left side of the interstate and struck the guardrail, after which it spun back into the eastbound lanes of I-66. An eastbound tractor-trailer swerved to the right to avoid the spinning Honda, but the two vehicles collided. 
There were a total of five individuals in the Honda Crosstour. The driver, Lacquora Smith, 28, of Alfred, Maine, died at the scene. A 4-year-old female passenger and 6-year-old female passenger also died at the scene. A 7-year-old female passenger and a 2-year-old juvenile survived the crash and were transported to Fairfax Inova Hospital for treatment of non-life threatening injuries. 
The adult male driver of the tractor-trailer was not injured in the crash.
The adult male driver of the Toyota SUV was transported to a nearby hospital for treatment of non-life threatening injuries. 
The crash remains under investigation. 
Fairfax man arrested after fleeing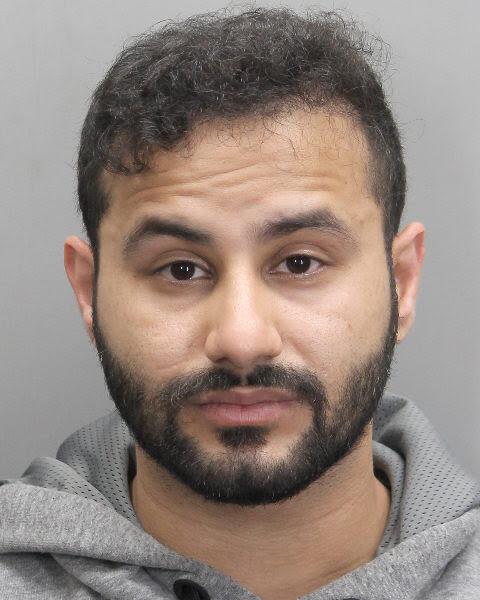 The victim reported an acquaintance, Mohammad Alenezi, 28, of Fairfax, assaulted him in the 2900 block of District Avenue and took his property September 4 at 10:44 p.m. 
Alenzi fled the scene after the assault, but officers were able to obtain warrants for his arrest. On 9/7/21, Officers located Alenezi and he was charged with robbery, and malicious wounding. The victim was taken to a hospital with injuries not considered life threatening.
Alexandria Police investigates serious Old Town crash
The Alexandria Police Department is investigating a car crash which resulted in serious injuries, that occurred the evening of September 7.
Officers responded to a crash involving a pedestrian struck by a vehicle in the 1800 block of Cameron Street around 6:15 p.m.  The pedestrian, a 72-year-old Alexandria resident, was transported to the hospital and remains in critical condition. 
The 34-year old male driver was not injured.  He remained at the scene until authorities arrived.
This crash remains under investigation.  Anyone with information should contact Officer Harrell at 703.859.3052 or call the police non-emergency line at 703. 746.4444. 
Alexandria man arrested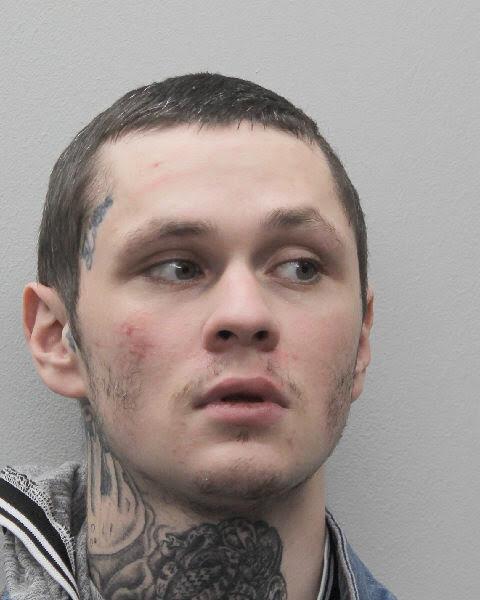 Officers saw Jose Freeman, 28, of Alexandria, lying on the ground in the 1600 block of Washington Plaza September 9 at 2:09 a.m. When they checked on him, they found him to be in possession of narcotics, multiple rounds of ammunition, and a firearm. 
Freeman was charged with two counts of felon in possession of ammunition, carrying a concealed weapon, and possession of schedule IV narcotics. 
Alexandria Police investigates shots-fired incident in North Del Ray
The Alexandria Police Department's Criminal Investigation Division is investigating a shots fired incident in the Hume Springs area September 7.
Uniformed officers on patrol near W Reed Ave. and Edison St. began to investigate a suspicious event involving a vehicle, at which time an occupant of the vehicle fired multiple shots at the officers.
Officers immediately initiated a high-risk traffic stop and the occupants were taken into custody without incident.  A weapon was recovered.  There were no injuries reported.
The suspects, an 18-year-old Alexandria resident, and a 20-year-old non-city resident are being charged with shooting missiles at an occupied vehicle, unlawful discharge of a firearm, and illegal possession of a firearm.
This is an active investigation.  If anyone has information on the incident, please contact Det. Trevor Griffin at 703.859.3271.
District man found in possession of stolen goods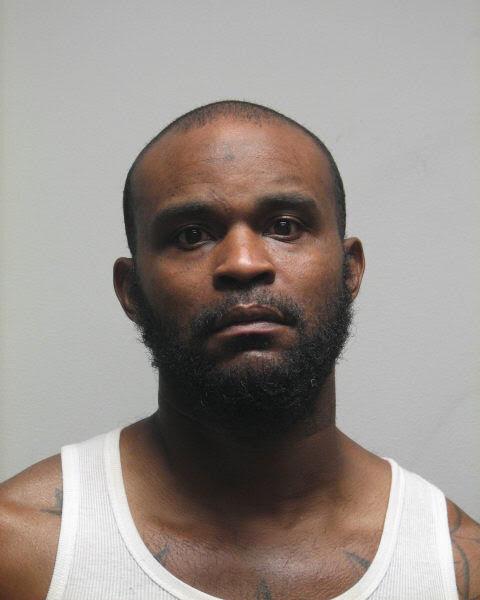 Samuel Bucey, 36, of Washington D.C., forcefully entered the Sunoco at 6400 Backlick Road and took property September 3 at 3:31 a.m. 
Officers found Bucey nearby in possession of stolen merchandise. Bucey was arrested and charged with burglary, possession of burglarious tools, and grand larceny.
Alexandria Police arrests sexual battery suspect
The Alexandria Police Department made an arrest in a sexual battery incident in the City's West End September 9.
At approximately 5:35 p.m., officers responded to reports of a disorderly person in the 300 block of S. Reynolds Street.  While gathering information, APD learned that the adult male suspect had committed sexual battery on a female victim and was following other women in the area.
Officers in the area located a man fitting the suspect's description a short distance from S. Reynolds Street.  They immediately took him into custody and he was positively identified by the victim.  At the time of his arrest, he appeared to be under the influence. 
Tonio Richardson, a 30-year-old Alexandria resident, was charged with sexual battery, simple assault, and public intoxication. 
Triangle man arrested in Springfield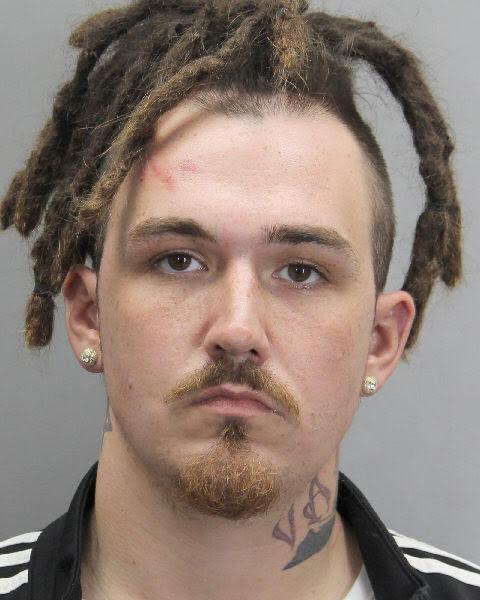 Officers saw a man known to have an arrest warrant in the 6500 block of Loisdale Road, September 4 at 8:18 p.m. 
When they approached him, Michael Vaughn, 27, of Triangle, ran away. As he was running, officers saw Vaughn retrieve a firearm from his waist and discard it under a vehicle. After a short foot chase, he was arrested and found to be in possession of narcotics. Vaughn was charged with carrying a concealed weapon, possession of schedule I or II drug and possession of a schedule I or II drug while in possession of a firearm.
Alexandria man arrested after erratic driving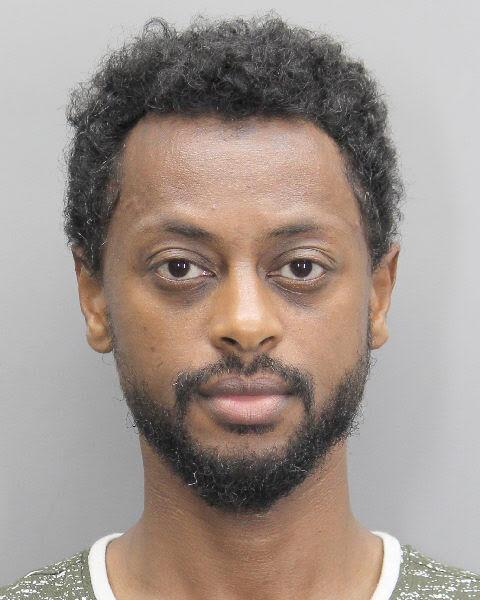 After receiving numerous calls from community members, officers saw a 2014 Mazda sedan driving erratically at Richmond Highway and Hagel Circle September 7 at 4:51 p.m. 
Officers attempted to stop the car, but the driver refused, resulting in a pursuit.  After a short pursuit, the driver stopped and Thomas Seyoum, 36, of Alexandria, was taken into custody. Seyoum was charged with driving under the influence, reckless driving and eluding. 

Fairfax Fire and Rescue hosts virtual events during Fire Prevention week
Historically, every October, Fairfax County Fire and Rescue has invited community members into fire and rescue stations for Open House events during Fire Prevention Week (FPW). Last year, the pandemic caused officials to adjust the tradition and they held a very successful virtual open house, with a week of activities and events on-line.
Unfortunately, this year as well, it is safer for the Fairfax County community and members of the Fairfax County Fire and Rescue Department (FCFRD) if an in person, traditional Open House at the fire and rescue stations are not offered.
Instead, like last year, FCFRD will be hosting several fun, interactive activities, and virtual events throughout FPW beginning October 3. This year's FPW theme is "Learn the Sounds of Fire Safety!" The theme focuses on educating children and adults about smoke and carbon monoxide alarms, their necessity, and how the sounds they make help save lives.
A virtual open house will highlight the week and occur throughout the day October 9 on FCFRD social and digital platforms.
Join FCFRD for a fun-filled week of fire safety, special activities and "Behind-the-Scenes" features. Please register online to be eligible for prizes and to enjoy specially prepared daily selections. Deadline to register is September 17. Register at https://bit.ly/3htLFdO.
Once registered you will be sent a packet containing related safety materials. You do not need to register to participate in the week's events but registering allows you to be eligible for prizes.
To see just a few of the scheduled events, visit https://bit.ly/3lkXJz7.
Woodbridge man arrested in July fatal crash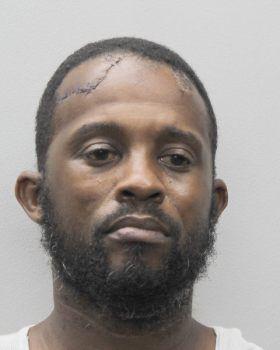 Detectives from the Fairfax County Police Department Crash Reconstruction Unit have charged the driver of the 2007 Lincoln Town Car for the July 29 fatal crash involving a two-year-old child. 
The driver, Jamaal Lowery, 41, of Woodbridge, was charged with child endangerment, reckless driving, and driving without a license. He was arrested on Thursday and remains held at the Adult Detention Center without bond.
Per Virginia Code 19.2-11.2, police are prohibited from providing identifying information about juvenile crime victims unless parental consent is provided. Accordingly, no further information pertaining to the two-year-old or relationship between the child and Lowery is available in this case.
Victim specialists from the Major Crimes Bureau's Victim Services Division have been assigned to ensure that the victim's family is receiving appropriate resources and assistance.