FCPS principal arrested in Aldie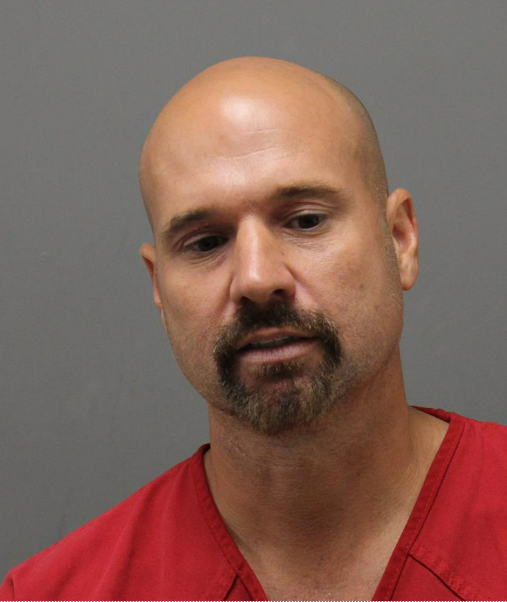 The principal for Navy Elementary School in Fairfax was arrested Sept. 2 after being arrested by Loudoun County Sheriff's deputies.
Jonathon M. Coch, 44, of Aldie, has been placed on leave by Fairfax County Public Schools while the legal process proceeds, according to an email from Douglas A. Tyson, Region 1 assistant superintendent.
Deputies responded to Winning Glory Dr. and Seven Hills Dr. in Aldie for a report of a vehicle that crashed into a residence at 2:20 p.m. Sept. 2. The complainant reported that the striking vehicle left the scene.
Witnesses were able to provide information that led to the driver being identified. Coch was then charged with DWI, felony charges of hit and run, and a civil charge of refusing a blood/breath test.
He was transported to the Loudoun County Detention Center.
Deer management program underway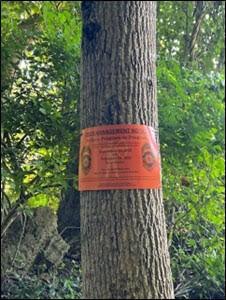 The Fairfax County Deer Management Archery Program is underway and runs through Feb. 18, 2023.
Under the oversight of the Fairfax County Police Department, in collaboration with the Fairfax County Park Authority, NOVA Parks, and other public landholders, the archery program is conducted in parks and other locations throughout Fairfax County.
The archery program began in FY 2010 and is part of an integrated Deer Management Program to reduce and stabilize the white-tailed deer population in Fairfax County in efforts to minimize safety and health hazards and other impacts related to an overabundance of deer.  These impacts include deer-vehicle collisions, potential spread of diseases, and environmental damage attributed to deer that can impact the ecosystem. The program was approved by the Fairfax County Board of Supervisors in 2000 and is recognized as a safe and efficient method of deer population control by the Virginia Department of Wildlife Resources.
Because of its proven track record of safety, archery is a preferred deer management method in Fairfax County. Archery is a compatible use with residential areas and community parks, allowing for deer population management in urban and suburban areas.  Since Virginia began tracking hunting injuries in 1959, no bystanders have been injured by an archer hunting deer anywhere in the Commonwealth.  The Fairfax County Deer Management Program is conducted on approximately 100 properties countywide. Last year, 726 deer were harvested through the use of archery by hunters in the county program. The archery program accounted for 94 percent of the total deer harvests in the Fairfax County Deer Management Program.
Fairfax County's Archery Program standards require that all archers meet state hunter licensing, education and safety requirements and must pass qualifications to demonstrate skill and marksmanship, in addition to carrying program identification. Archers are also required to have completed additional training through the International Bowhunter Education Program to participate in the Fairfax County Deer Management Program. All archers must also pass a criminal background check to be eligible for the program. Only hunters that have gone through this screening and selection process with the Fairfax County Police Department may hunt within the designated parks. All archers must comply with state and federal game laws and regulations, local ordinances, and program rules.
Parks remain open to the public during the archery program. Florescent orange signs are posted in parks where hunting is authorized. Hunters can only take shots at deer from elevated tree stands; hunting from the ground level is prohibited in county parks. Tree stands must not be located closer than 100 feet from property lines or closer than 50 feet from established park trails. Archers are not allowed on private property without permission by the owner or tenant. Archers are approved to hunt at assigned sites Monday through Saturday during legal hunting hours, 30 minutes prior to sunrise until 30 minutes after sunset. No hunting is allowed on Sundays in county parks.
More information about the Fairfax County Deer Management Program can be found at https://bit.ly/3BeWZDM.
Two die in Falls Church house fire
Fairfax County Fire and Rescue and the Arlington County Fire departments were dispatched for a reported house fire in the 6600 block of Barrett Road in Falls Church at approximately 1:44 a.m. Sept. 8.
Units arrived on the scene to find a two-story, single-family home with heavy fire showing from the back of the house. The fire was quickly extinguished. Two occupants and one dog were removed from the residence by firefighters. Both occupants were transported to a local hospital for life-threatening injuries. One occupant, a juvenile, died at the hospital. The second occupant died later that evening. The second occupant has been identified as Patricia Stoderl, 67, of Falls Church. As is standard procedure, the cause of death for both occupants is pending an autopsy and toxicology report from the medical examiner. The dog did not survive. There were no firefighter injuries.
Two occupants were home at the time of the fire. A neighbor discovered the fire and called 9-1-1. There were no working smoke alarms present in the home.
Fire investigators determined that the fire originated on the exterior of the structure. The cause of the fire is still under investigation.
Red Cross is assisting with two additional displaced adults. Damages as a result of the fire were approximately $198,456.
This is county's second and third fire fatality of 2022.
Man arrested on outstanding warrant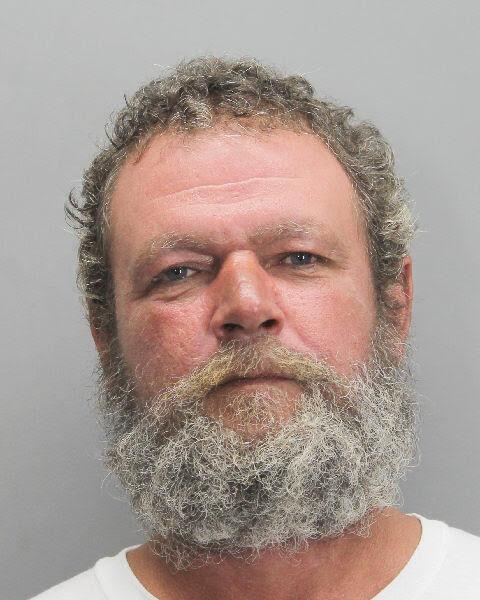 City of Fairfax Police officers responded to Wawa at 9700 Fairfax Blvd. for the report of a larceny at 4:03 p.m. Sept. 8. 
The reporting person stated that a male subject left the store with an unpaid alcoholic beverage. The suspect was located nearby by officers and detained. Further investigation revealed that the male was wanted out of Maryland on a bench warrant for failure to appear. 
Shawn Harrison, 48, of no fixed address, was taken into custody and transported to the Fairfax County Adult Detention Center where he was charged with petit larceny and held on a fugitive from justice warrant.
FDPD detective arrested
A detective assigned to the Criminal Investigation Division was arrested in Stafford County for driving under the influence Sept. 8. 
The detective was off-duty and driving his county vehicle at the time arrest. The county vehicle was found with front-end damage.  
Pfc. Stephen Copp, a 15-year-veteran, has been placed on administrative leave pending the outcome of an Internal Affairs Bureau investigation.
 Centreville man arrested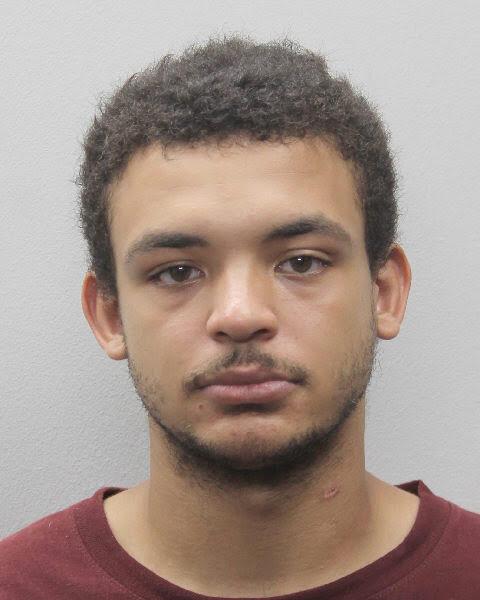 A man brandished a handgun after getting in a verbal disagreement with the victim in the 1400 block of Ampstead Court at 7:30 p.m. Sept. 5.  
While the victim was attempting to create distance by driving away, the man brandished the handgun a second time. Officers arrested the Robert Thomas, 20, of Centreville and charged him with two counts of brandishing.
Falls Church man arrested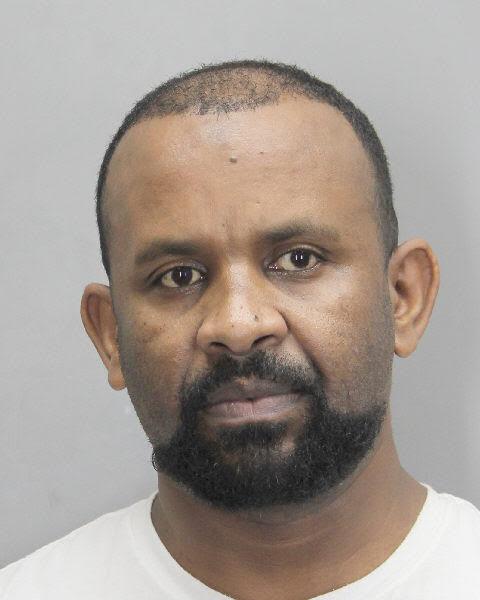 A 30-year-old Falls Church man walked behind the victim in the 3800 block of South George Mason Dr. at 2:36 a.m. Sept. 3 and cut his upper body with a straight razor then drove away. 
The victim was treated for injuries that were not considered life threatening. This does not appear to be a random act.
Hassan Aman Mohammed Kiar was arrested for aggravated malicious wounding.
CBP arrests San Antonio man at Dulles
U.S. Customs and Border Protection officers arrested a San Antonio, man at Washington Dulles International Airport on Aug. 31 who is wanted in Texas on felony child sex crimes charges.
CBP officers arrested Florentin Stefan Dita, a 36-year-old U.S. citizen, after he arrived on a flight from Austria. Dita is wanted by the Bexar County Sheriff's Office in San Antonio for felony continuous sex abuse of a child.
Officers verified Dita as the subject of the warrant and turned him over to deputy U.S. Marshals and Loudoun County Sheriff's Office deputies.
The arrest occurred on the same day that CBP's Area Port of Washington, D.C. announced the arrest of two Salvadoran men at Dulles airport on Maryland sex crimes charges.
Criminal charges are merely allegations. Defendants are presumed innocent unless proven guilty in a court of law.
"Sex crimes charges are very serious allegations and when vulnerable children are victimized, the allegations are even more heinous," said Daniel Escobedo, area port director for CBP's Area Port of Washington, D.C. "Customs and Border Protection is pleased that our unique border security mission helps our law enforcement partners to pursue justice for victims by capturing wanted fugitives."
Springfield man arrested 
A man and the victim were engaged in a road rage incident at Junction Boulevard and Spring Mall Road at 12:16 p.m. Sept. 2. 
Dennis Ramirez, 19, of Springfield pulled next to the victim's vehicle, threw an object then displayed a handgun. Officers found Ramirez nearby and conducted a traffic stop.  He was arrested and charged with brandishing and missile into an occupied vehicle
Burke man arrested after altercation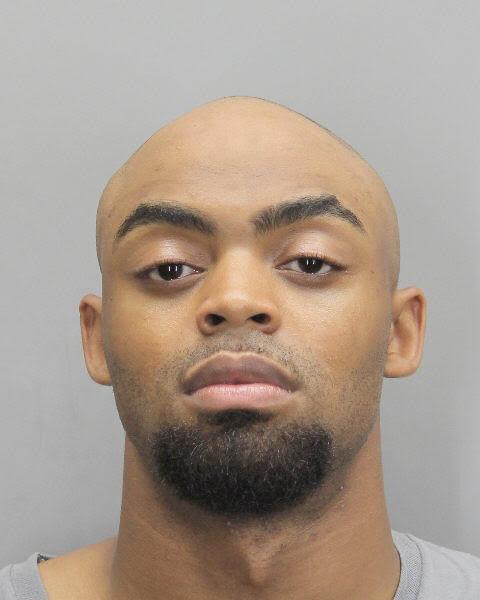 The victim got into a verbal disagreement with a KFC employee regarding an order at 6402 Old Burke Lake Road at 7:09 p.m. Sept. 2.  
They both stepped outside. The employee assaulted the victim and ran away. The victim was treated for injuries not considered life threatening.  
Craig Hunter, 26, of Burke, was arrested two days later and charged with aggravated assault.