Man shot in early morning robbery
The 73-year-old man who was shot in the early morning hours October 20 in the 2900 block of Annandale Road has sadly died as a result of his injuries. 
Officers responded to the area around 6:15 a.m. after a bicyclist saw a man lying on the ground in the parking lot. Fire and Rescue personnel discovered Nelson Alexander, Sr. suffering from an apparent gunshot wound to the upper body. He was taken to an area hospital where he passed away October 23. The Office of the Chief Medical Examiner will conduct an autopsy to determine the manner and cause of death.  
Preliminarily, detectives from the Fairfax County Police Department Major Crimes Bureau determined Alexander entered the parking lot in his Jeep around 5:20 a.m. to use the walk-up ATM. As he was standing in front of the ATM, he was approached by a man wearing a mask who displayed a small revolver. The man was seen on surveillance footage threatening the victim and made demands before shooting him. The suspect left the area in an unknown direction. 
Officers along with canine officers and the FCPD helicopter conducted an extensive search of the area and were unable to locate the suspect. Surveillance footage of the incident was recovered from the bank. The suspect is described as a young black man, slim build, last seen wearing a black hooded sweatshirt, dark colored pants, light colored backpack, white shoes with black laces and a black face covering.  
Detectives continue to follow up on several leads provided by community members. The Fairfax County Police Department continues to ask for your help. Anyone with surveillance footage from the overnight hours of October 19 into the early morning of October 20 is asked to review it. Detectives believe the suspect may have been involved in other criminal activity overnight. If you have any information or if you believe you have surveillance footage that may be helpful, please call the Major Crimes Bureau at 703-246-7800, option 2.  
Tips can also be submitted anonymously through Crime Solvers by phone – 1-866-411-TIPS (866-411-8477).
This is being investigates as the 19th homicide year to date in Fairfax County. In 2020, there were 10 homicides year to date.
Dulles CBP seizes counterfeit consumer goods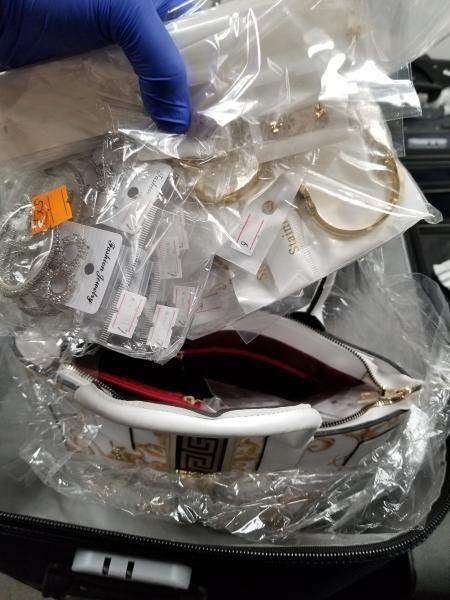 Shipments with a voluminous amount of counterfeit consumer goods are usually transported in maritime cargo, so it was a bit surprising when Customs and Border Protection (CBP) officers encountered two women who arrived at Washington Dulles International Airport recently from Qatar with 806 counterfeit items packed into 21 checked suitcases.
The 806 items, which included fake designer brand jewelry, watches, clothes, shoes, sunglasses and handbags, under the brand names Christian Dior, Dolce & Gabbana, Fendi, Gucci, Hermes, Prada, and Versace, among others, would have had a combined manufacturer's suggested retail price (MSRP) of $1,065,779, if authentic.
Even the 21 suitcases that the fake goods were packed into were counterfeit.
The two women, U.S. lawful permanent residents living in Virginia, arrived from Doha, Qatar August 8. A CBP officer referred the women to a secondary examination area to complete a formal entry for the commercial goods in their baggage.
CBP officers then suspected that the goods were counterfeit and detained the goods for a more thorough inspection. Officers inventoried 806 items and submitted documentation of the inventory to CBP's Consumer Products and Mass Merchandising (CPMM), and the Apparel, Footwear, and Textile (AFT) Centers of Excellence and Expertise.
CBP's Centers of Excellence and Expertise, which are the agency's trade experts, worked with trademark holders and by September 27 determined that all 806 pieces were counterfeit. CBP officers completed the seizure September 29.
"This might be one of the most uniquely large counterfeit goods seizures that Customs and Border Protection officers have seen in regular passenger baggage," said John Jurgutis, acting area port director for the Area Port of Washington, D.C. "We know that the illicit trade in counterfeit consumer goods steals revenue from American businesses, threatens consumers with potentially unsafe products, and funds transnational criminal organizations, and CBP officers will continue to strike back at this illicit enterprise while protecting American consumers."
Area man arrested after assault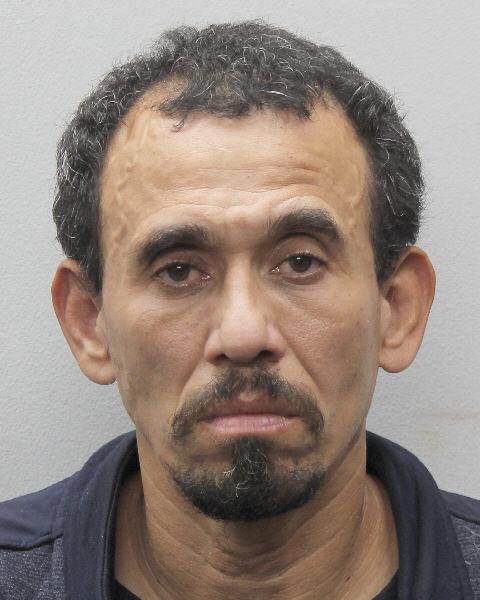 A victim was assaulted October 18 at 6:58 p.m. in the 6900 block of Hechinger Drive. 
Carlos Vigil, 46, of no fixed address, tried to take personal property and nearby community members assisted the victim by holding Vigil until officers arrived. Vigil was taken to the adult detention center and charged with robbery.
Celebrate Halloween safely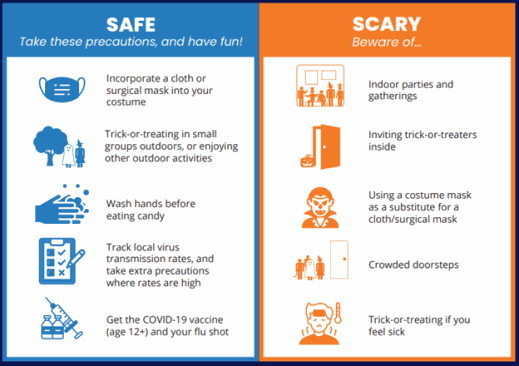 While COVID-19 cases are slowly declining, families are wondering if it's OK to celebrate Halloween this year. The short answer is yes, but with precautions.
According to the Centers for Disease Control and Prevention (CDC), there are ways to enjoy the tradition and still protect your health. The best way to protect you and your loved ones from COVID-19 and possibly spreading the virus to others is to get vaccinated as soon as you are eligible and wear a mask indoors when there is substantial or high levels of community transmission.
While trick-or-treaters under 12 aren't eligible for vaccine yet, this fun tradition can be done safely if families keep activities outdoors, wear a cloth or surgical mask (don't rely on a costume mask to protect you), avoid crowded doorsteps, and wash hands before eating candy.
The Virginia Department of Health recommends the following guidance:
If you have COVID-19 symptoms, have tested positive for COVID-19 in the past 10 days, or have been in contact with someone with COVID in the past 14 days, stay home and away from others.
If you are self-isolating or self-quarantining, do not participate in trick-or-treating this year, rather, consider virtual options to celebrate.
Maintain at least six feet of distance between yourself and others who do not live in your household.
Wash your hands before going trick-or-treating or handing out candy. Hand sanitizer should be used while trick-or-treating or handing out candy when soap and water aren't available.
Wear a cloth mask. Halloween masks may not fit snugly against the face and may not cover the nose and mouth. Halloween masks with gaps and holes do not protect against inhaling respiratory droplets from other people. Wearing a cloth mask under a Halloween mask may make it hard to breathe and is not recommended.
If you hand out candy, consider setting up an area outside, like a folding table or chairs, to set out candy. Space out the placement of treats so that multiple people do not have to reach into the same bowl. Consider contactless ways to deliver treats, like a candy chute that is more than six feet long.
For trunk-or-treating, create distance between cars by parking in every other space.
By working together and making small adjustments, we can enjoy traditions and still protect our own health and the health of our family and friends.