Man charged for additional sexual assault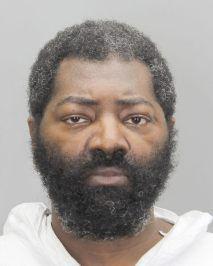 Patrick Michael Chaloupka, 38, of Woodbridge has been charged with additional felonies for another sexual assault that occurred at a Falls Church hotel. 
Officers responded to a hotel August 26 in the 6100 block of Arlington Boulevard for the report of an assault that occurred three days prior. 
The victim reported that she met a man through an online app and arranged to meet him at the location. When the man arrived at the room around 3 a.m., he threatened her with a knife and assaulted her. The woman was able defend herself, and Chaloupka left the hotel.
Detectives from the Fairfax County Police Major Crimes Bureau Sex Crime Squad assumed the investigation. Through the physical evidence recovered at the scene and similarities of the crimes, detectives have obtained additional charges of abduction with intent to defile and forcible sodomy. Chaloupka remains held at the Adult Detention Center without bond.
Detectives believe this man may be responsible for other similar crimes in the area and would like anyone who may have had contact with him to please call our Major Crimes Bureau at 703-246-7800, option 3. 
Tips can also be submitted anonymously through Crime Solvers by phone – 1-866-411-TIPS (866-411-8477).
Virginia doctor pleads guilty to $1.8 million health care fraud scheme
A Virginia doctor pleaded guilty September 24 to his role in a $1.8 million health care fraud scheme to prescribe medically unnecessary compounded pain and scar creams and other expensive medications.
"Through his deceit and greed, [Leonard] Rosen exploited the trust placed in him as a medical professional to engage in an extensive scheme that defrauded health insurance programs out of $1.8 million," said Raj Parekh, acting U.S. Attorney for the Eastern District of Virginia. "Instead of prescribing medications in an honest and lawful manner to help those in need, the defendant sold out his medical license and training, and will now become a convicted felon."
According to court documents, Leonard Rosen, 72, of Fairfax Station, was an obstetrician-gynecologist (OB-GYN) who practiced in Northern Virginia since 1980. Rosen was also the owner of an OB-GYN medical practice. In 2014, Rosen met Mohamed Abdalla, 48, of Allendale, N.J., who was a licensed pharmacist and owned and operated several pharmacies. Shortly thereafter, Rosen entered into an agreement with Abdalla to prescribe expensive compounded pain and scar creams, which Rosen then ensured were sent to Abdalla's pharmacies. In return, Abdalla agreed to pay Rosen a percentage of the profits. Prior to this scheme, Rosen had not prescribed expensive compounded medications. However, during the scheme, Rosen prescribed countless medically unnecessary compounded medications. In total, Rosen's illegal actions resulted in $1,880,575.70 in losses to private health care benefit programs.
"Leonard Rosen exploited health care programs and his patients for personal gain by participating in a scheme to prescribe medically unnecessary prescriptions in return for money, and those criminal actions have consequences," said Wayne A. Jacobs, special agent in charge of the FBI Washington Field Office Criminal Division. "Today's plea is an example of the dedicated work of the FBI and our partners to root out fraud, ensure the safety of our communities, and hold criminals accountable for their actions."
For his role in this and other schemes, Abdalla was sentenced March 19 to four years in prison. Rosen is scheduled to be sentenced December 10. He faces a maximum penalty of 10 years in prison. Actual sentences for federal crimes are typically less than the maximum penalties. A federal district court judge will determine any sentence after taking into account the U.S. sentencing guidelines and other statutory factors.
VSP conducts safety blitz on commercial vehicles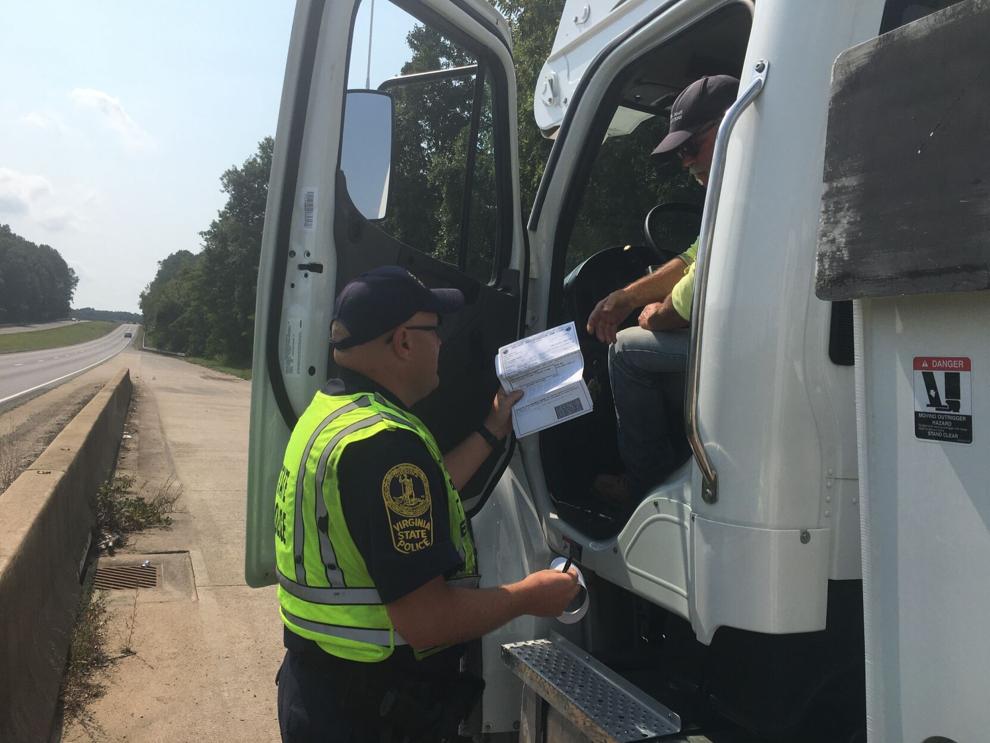 VSP Motor Carrier Trooper Safety Blitz Nets 370+ Violations
The Virginia State Police Motor Carrier Safety Unit assigned to Northern Virginia conducted its annual commercial vehicle safety blitz last month. 
The three-day operation concentrated on Route 1, Route 15, Route 17, and Route 234, as well as Interstates 66, 95 and 495 in the counties of Fairfax, Fauquier, Loudoun and Prince William. 
VSP Motor Carrier Safety Troopers conducted a total 208 commercial motor vehicle safety inspections, to include 28 hazardous materials vehicle inspections.  Out of those inspections, 376 violations were cited, 32 commercial vehicles were placed out of service, and 21 drivers were placed out of service. To return to service, any vehicle citations had to be corrected/fixed; and drivers had to be in compliance with federal and state laws. 
"The results of this enforcement initiative are indicative of the extraordinary efforts the Virginia State Police Motor Carrier Safety Unit troopers put forth every day across the Commonwealth to make our highways safer," said Capt. Sean L. Stewart, VSP Safety Division commander. "This initiative specifically concentrated on those areas where we receive the most citizen concerns about safe commercial vehicle traffic. Ensuring all vehicles sharing Virginia's highways are safe and legally compliant with state and federal laws is imperative to the prevention of traffic crashes, injuries and deaths."
Improperly discarded ashes cause Annandale house fire
Units from Fairfax County Fire and Rescue Department and the City of Fairfax Fire Department were dispatched for a reported house fire in the 4000 block of Ossian Hall Lane in the Annandale area of Fairfax County September 26 at approximately 3:30 p.m.
Crews arrived on the scene of a one-story, single-family home with light smoke evident from the garage. Firefighters quickly accessed the garage and extinguished a small fire. There were no reported civilian or firefighter injuries.
There were no occupants home at the time of the fire. The fire was discovered by neighbors who observed smoke and flames coming from inside the garage. 9-1-1 was quickly called. Smoke alarms were present but did not sound due to the location of the fire.
Fire investigators determined that the fire was accidental in nature and started in the attached garage. The cause of the fire was improperly discarded ashes from a fire pit.
No occupants were displaced because of the fire. Red Cross assistance was not needed. Damages as a result of the fire were approximately $4,000.
The Fairfax County Fire and Rescue Department would like to remind all residents to be cautious and keep safety in mind when handling fireplace/wood stove/fire pit ashes. Following a few simple safety tips can help keep you and your loved ones safe.
Do not discard your ashes into any combustible container such as a paper or plastic bag, a cardboard box, or a plastic trash can.
Do not place ash containers on decks, porches, or in garages.
Put ashes into a non-combustible metal container with a lid.
Pour water into the container to make sure the ashes are cool.
Keep your can OUTSIDE the home, away from your fireplace or stove and anything combustible.
Keep the can a safe distance from the home and ideally on a non-combustible surface.
Teach all family members to be safe with ashes from your fireplace, fire pit or wood stove.
Ashes can stay hot for several days. Follow the above steps even when you wait several days to remove the ashes from the fireplace.
Alexandria Police investigates shooting incident in Landmark area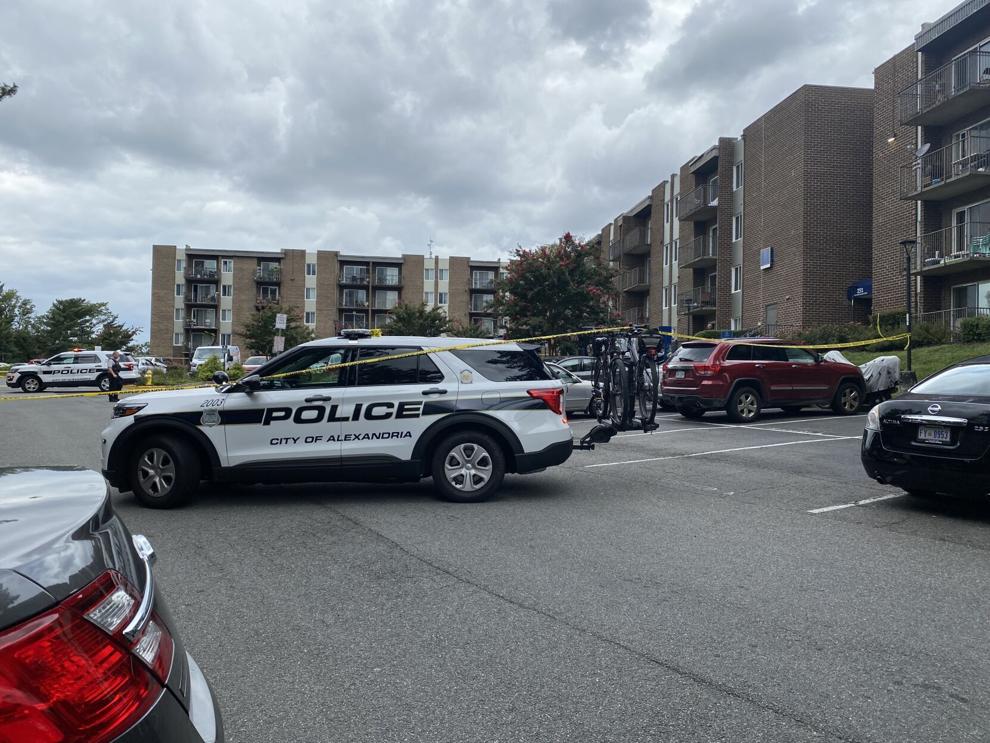 The Alexandria Police Department is investigating a shooting incident that occurred September 21.
Officers were dispatched for reports of gunfire in the 200 block of S. Reynolds Street at approximately 1:15 p.m. The victim, an adult male, left the scene prior to police arrival and sought treatment at Inova Alexandria Hospital. The victim was treated for a non-life-threatening injury to the upper body. The suspect fled before police arrived.
Evidence was recovered at the scene. There was damage to a vehicle and a light pole in the parking lot of one of the buildings that are part of the Mason at Van Dorn.
This is an active investigation. Anyone with information about the incident is urged to contact Detective M. Kramarik at 703.746.6650. You can also call the police non-emergency line at 703.746.4444. Tips can be given anonymously.
Dulles CBP seizes 50,000 marijuana atomizers from China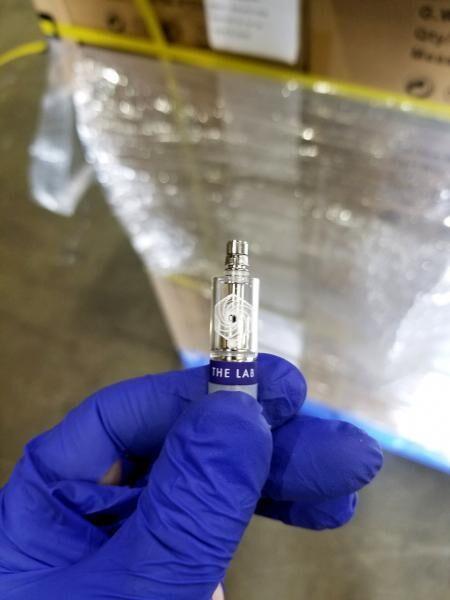 Customs and Border Protection officers at Washington Dulles International Airport seized a shipment of more than 50,000 THC atomizers on September 22, that were shipped from China to Manassas.
The shipment initially arrived September 8 on a flight from Japan. CBP officers inspected and detained the shipment, which consisted of 63 boxes that contained 50,400 Tetrahydrocannabinol (THC) atomizers.
An atomizer is the tool that heats the liquid in an electronic nicotine delivery system, or e-cigarette, and draws it into the device's coil for the user to inhale. THC atomizers differ slightly from standard vaping atomizers in that they are specifically designed to heat THC liquid.
Officers seized the atomizers on Wednesday as an unlawful import of drug paraphernalia [21 USC 863(a)(3)]. The shipment was assessed at more than $131,000.
"With the enormous popularity in vaping, Customs and Border Protection encourages those who do consume e-cigarette products to be absolutely certain that the product they are inhaling is safe and not manufactured by an unscrupulous vendor in an unregulated facility with unknown products,"  said John Jurgutis, acting area port director for the Area Port of Washington, D.C. "Ensuring that all imports comply with federal import and safety laws is one way in which CBP protects consumers every day from potentially dangerous products that could cause them harm."
Alexandria Police investigate shooting at Bradlee Shopping Center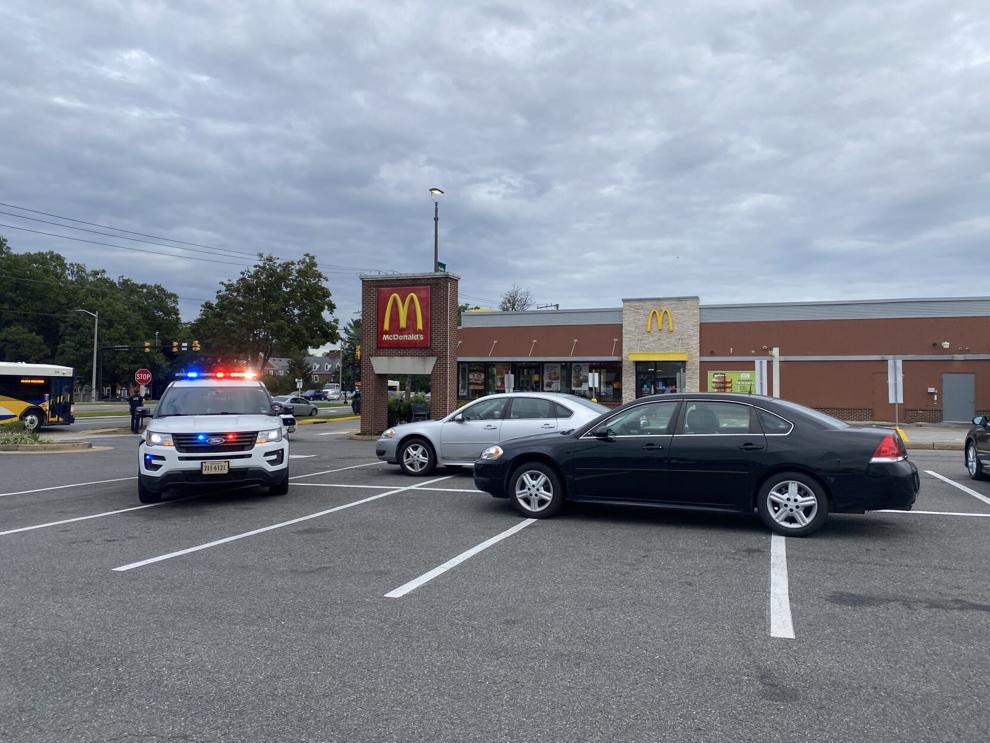 The Alexandria Police Department is actively investigating a shooting that occurred September 21, outside a business in the 3600 block of King Street.
Officers were dispatched for a fight in progress at approximately 3:45 p.m. They discovered a juvenile male victim with a gunshot wound to the upper body. The victim was taken to the hospital with a non-life-threatening injury.  The suspect fled the scene before officers arrived.
This is an active investigation. Anyone with information about the incident is urged to contact Detective B. Gill at 202.420.6209.  You can also call the police non-emergency line at 703.746.4444.  Tips can be given anonymously.