ATF offers reward for information that leads to arrest in murder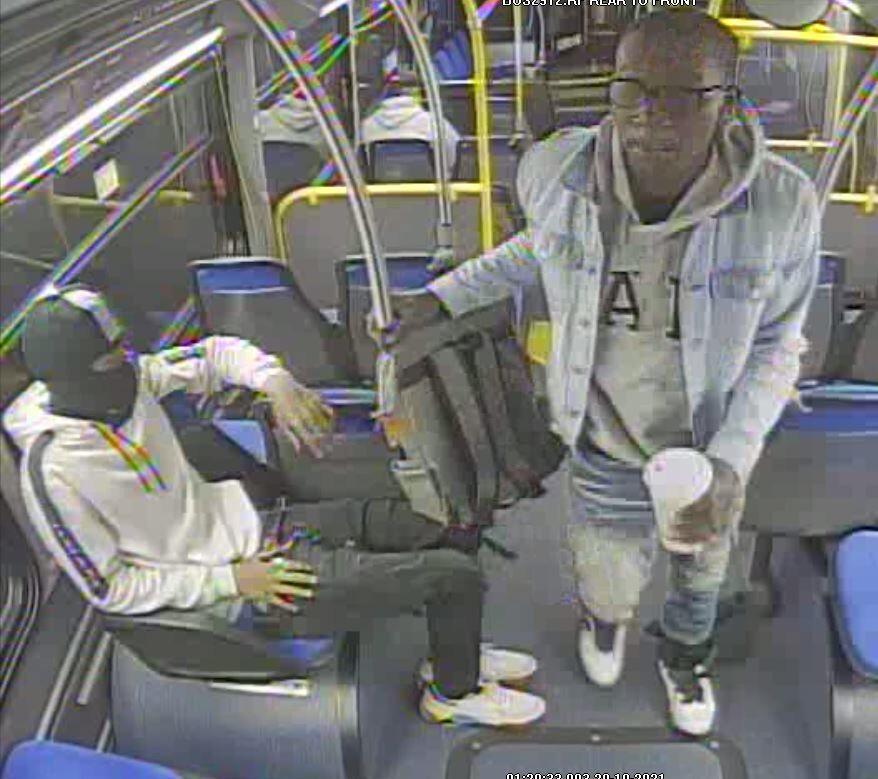 The Bureau of Alcohol, Tobacco, Firearms and Explosives has donated $10,000 to be used as a reward for information that leads to the arrest of the man who shot and killed Nelson Alexander Sr., 73, October 20.
Detectives discovered in the early morning hours, prior to the fatal shooting, a 2009 Nissan Murano was stolen from the 5200 block of Dover Place in the City of Alexandria. Detectives believe the stolen Murano was seen on surveillance footage captured by the ATM shortly after the fatal shooting of Alexander. A lookout for the Murano was immediately and continuously broadcasted through law enforcement channels until our officers found the vehicle unoccupied the morning of October 24 on Marshall Street, near the scene of the murder. Detectives determined the Murano was likely abandoned shortly after the shooting. Detectives from the Fairfax County Police Department Cyber and Forensics Division continue to process the vehicle for forensic evidence.
The discovery of the stolen vehicle led detectives to request surveillance footage from Washington Metropolitan Area Transit Authority (WMATA). A review of the surveillance footage revealed three individuals, to include the suspected shooter, boarding a WMATA bus around 1:20 a.m. October 20 near the Seven Corners Shopping Center in the 6200 block of Arlington Boulevard. The men rode the bus until they reached their destination in the City of Alexandria, near where the Murano was stolen.  
In the surveillance footage, the unmasked man can be seen drinking from a cup. Detectives are asking for help identifying where the cup may have been purchased. We further ask business owners in the Seven Corners Shopping Center area to review their surveillance footage to help assist with identifying the men involved.
Tips can be submitted anonymously through Crime Solvers by phone – 1-866-411-TIPS (866-411-8477).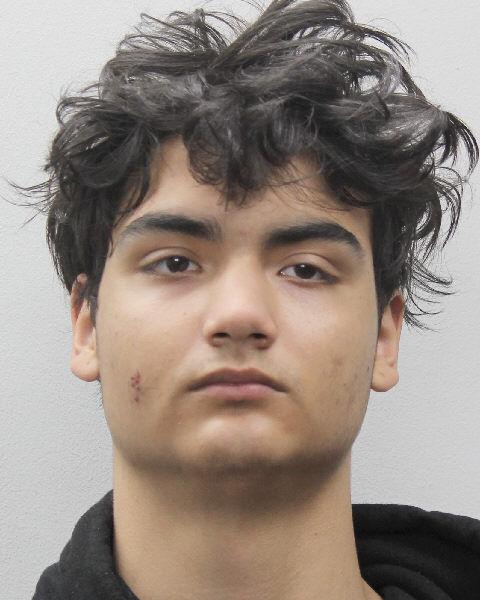 City of Fairfax Police investigated a burglary at Tobacco Hut located at 10470 Fairfax Boulevard October 27.
A male subject broke out the glass to the front doors of the business with a rock before entering. He then stole vaping products before fleeing on foot. With the assistance of the Fairfax County Police, Luis Castillo, 18, of 11760 Rockaway Lane, Fairfax was taken into custody November 1.
Castillo was arrested for Breaking and Entering and Petit Larceny. He was transported to the Fairfax County Adult Detention Center and held on no bond.
One injured in Lorton townhouse fire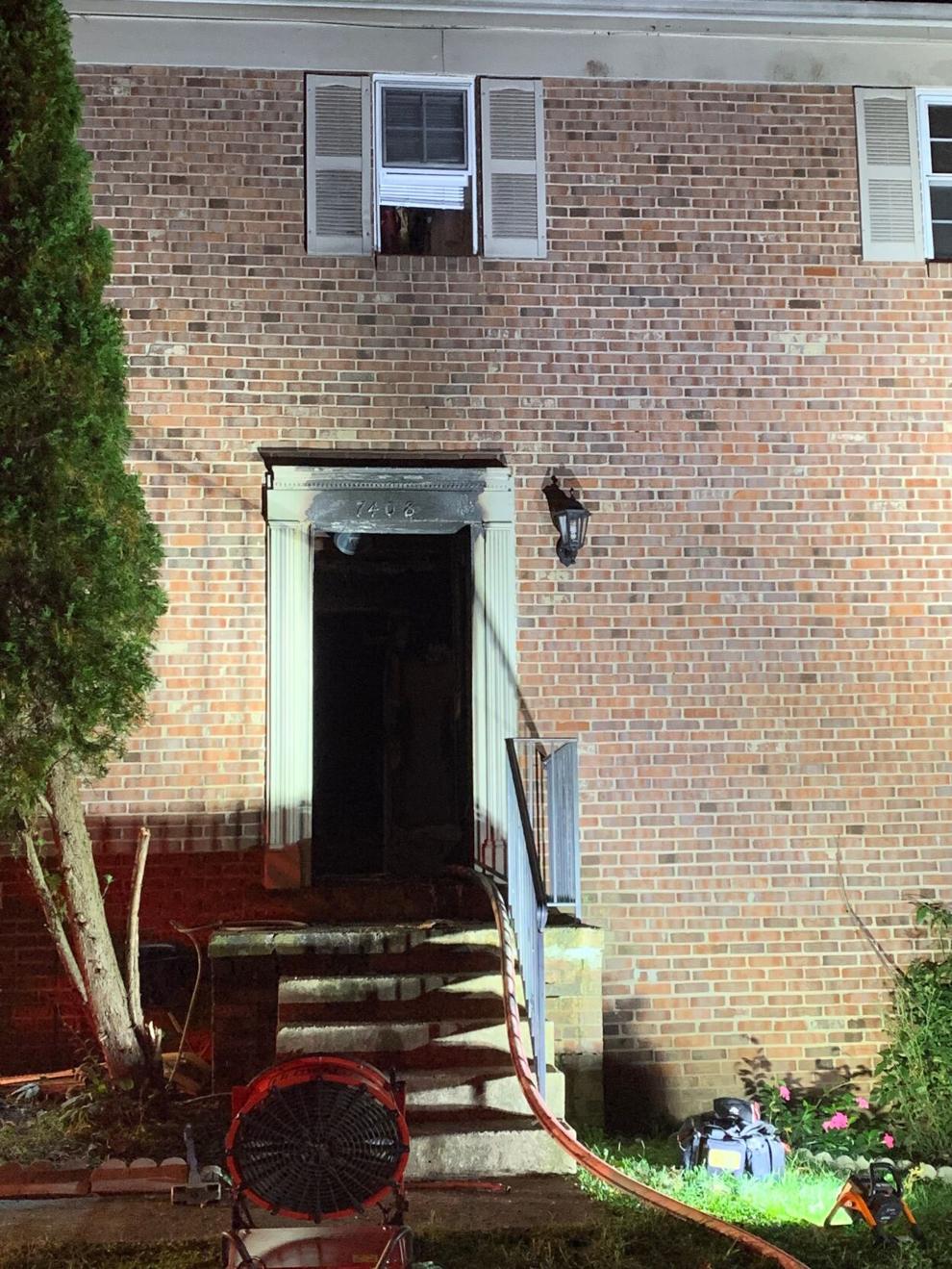 Units were dispatched for a reported townhouse fire in the 7400 block of Larne Lane in the Lorton area of Fairfax County at approximately 8:32 p.m. October 26.
Crews arrived on the scene of a two-story, end unit townhouse with smoke evident from the front door. Firefighters quickly located a fire in the hallway, near the front door, with some extension to adjoining rooms. The fire was rapidly extinguished. One person was transported to the hospital for a check-up of a minor injury. There were no firefighter injuries reported.
Three occupants were home at the time of the fire. One of the occupants heard screaming and went downstairs to investigate. She observed fire in the hallway near the front door. The occupants were unable to evacuate through the front door due to the fire, so they jumped out the first-floor kitchen window. All three were able to self-evacuate. One of the occupants then removed the front door and attempted to extinguish the fire.
Fire investigators determined that the fire was accidental in nature and started in the first-floor hallway. The cause of the fire was the ignition of natural gas that had been leaking from a stove top burner left on for several hours.
Nine occupants were displaced because of the fire. Red Cross assistance was offered and accepted. Damages as a result of the fire was approximately $118,750.
City of Fairfax arrests two in malicious wounding incident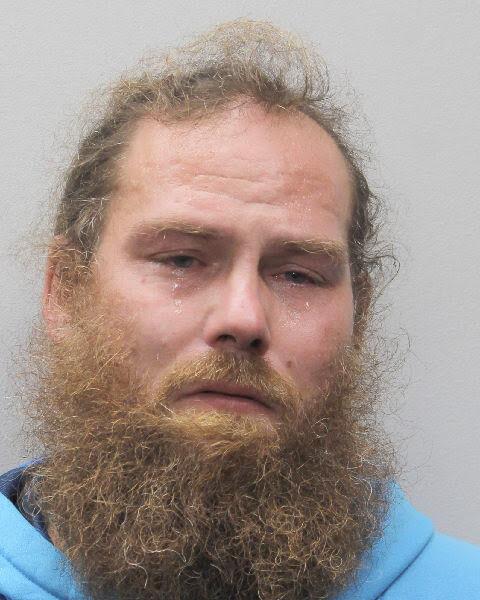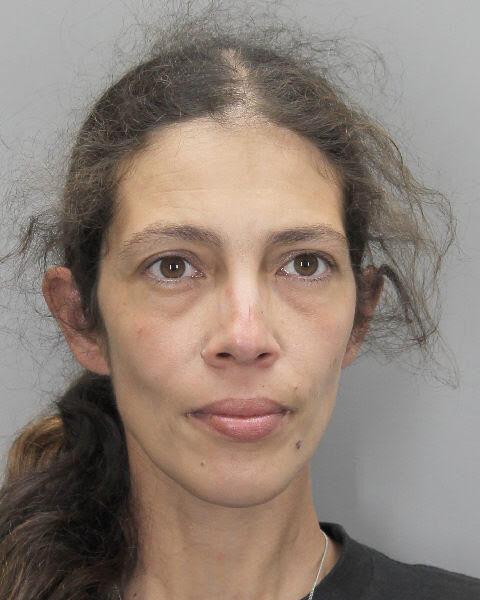 City of Fairfax Police charged two subjects in connection with a malicious wounding case which occurred during the early evening hours of October 25.  
Officers responded to the parking lot of 9738 Fairfax Boulevard, Advance Auto Parts, for a verbal altercation between acquaintances.  Investigation revealed that two subjects were sitting inside a vehicle talking when they were approached by two acquaintances. The subjects proceeded to assault both occupants of the vehicle by spraying them in the face with mace.  One victim, after exiting the vehicle, was then kicked repeatedly. The two suspects then fled the area.  Both victims were transported to Fairfax Hospital with non-life threatening injuries.
With the assistance of the Fairfax County Sheriff's Office, Melinda S. Halteh, 34, of 9753 Alwaes Drive, Fairfax and Joshua C. Hebb, 36, of 4109 Wadesworth Court, Annnandale were arrested.  Halteh was charged with one count of Malicious Wounding (18.2-51), two counts of Bodily Injury by Means of Caustic Substance (18.2-52), and one count of Assault and Battery (18.2-57).  Hebb was charged with one count of Malicious Wounding (18.2-51) and one count of Assault and Battery (18.2-57).  Both subjects were held on no bond at the Fairfax County Adult Detention Center. 
City of Alexandria to resume enforcement on vehicle registrations, licenses, HOV restrictions
Starting December 1, the City of Alexandria will resume enforcement of state vehicle registration decals, expired driver's licenses, and HOV (High Occupancy Vehicle) lane restrictions, which includes ticketing for registration violations; motorists not traveling in compliance with the HOV rules; and related parking violations.
Due to the COVID-19 pandemic and Governor Ralph Northam's order to close Virginia Department of Motor Vehicle (DMV) offices and mobile units, in April 2020, the City temporarily suspended issuing citations for expired state vehicle registration decals; expired driver's licenses; and suspended HOV lane restrictions. Although DMV offices reopened in the fall of 2020, the City continued to suspend enforcement of the requirements because of a several month DMV backlog in scheduling the necessary appointments. 
Visit dmvnow.com for information on renewal of existing vehicle registrations and driver's licenses.
Centreville man arrested after shooting at Chantilly Wegmans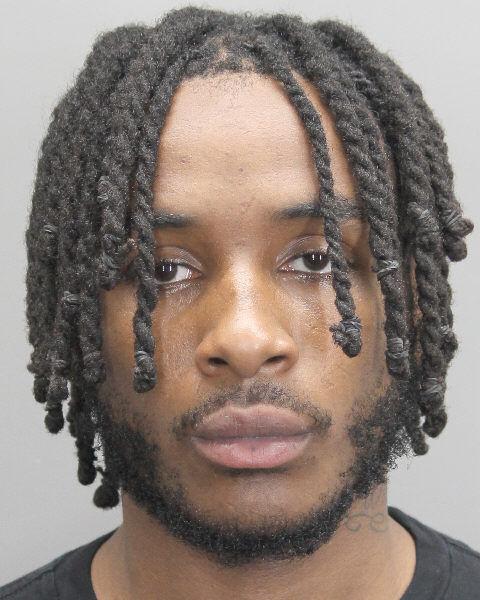 Two men had an argument in the Wegmans parking lot at 14300 block of Newbrook Drive that escalated into a physical altercation at 7:43 p.m. October 23. 
During the altercation, De'onte Trayvon Watkins of Centreville produced a handgun and shot the victim. The victim was taken to the hospital with injuries that were deemed non-life-threatening. The shooter remained at the scene and was later charged with malicious wounding.
McLean man convicted of sexual exploitation of minors
A federal jury convicted a McLean man October 27 for producing, receiving, and possessing child pornography.
According to court records and evidence presented at trial, from at least 2017 to 2020, Zackary Ellis Sanders, 26, engaged in sexual conversations over multiple mobile messaging platforms with at least six different minors. In these conversations, he directed five minors to engage in sexually explicit and self-harming conduct, record themselves doing so, and send the resulting videos to him. He also received videos of a sixth minor engaged in sexually explicit conduct. 
Additional forensic evidence recovered from multiple laptops and thumb drives found in Sanders's bedroom pursuant to a court-authorized search established that he possessed different images and videos depicting the sexual abuse of other children, including videos depicting the sexual abuse of a toddler and prepubescent children being sexually abused and subjected to sadistic acts. Sanders obtained these images from a Darkweb website, the sole purpose of which was to share and facilitate the viewing of such material.
Sanders was convicted of production, receipt, and possession of child pornography. He is scheduled to be sentenced March 4, 2022 and faces a mandatory minimum penalty of 15 years in prison. A federal district court judge will determine any sentence after taking into account the U.S. Sentencing Guidelines and other statutory factors.
City of Fairfax asks for help identifying suspect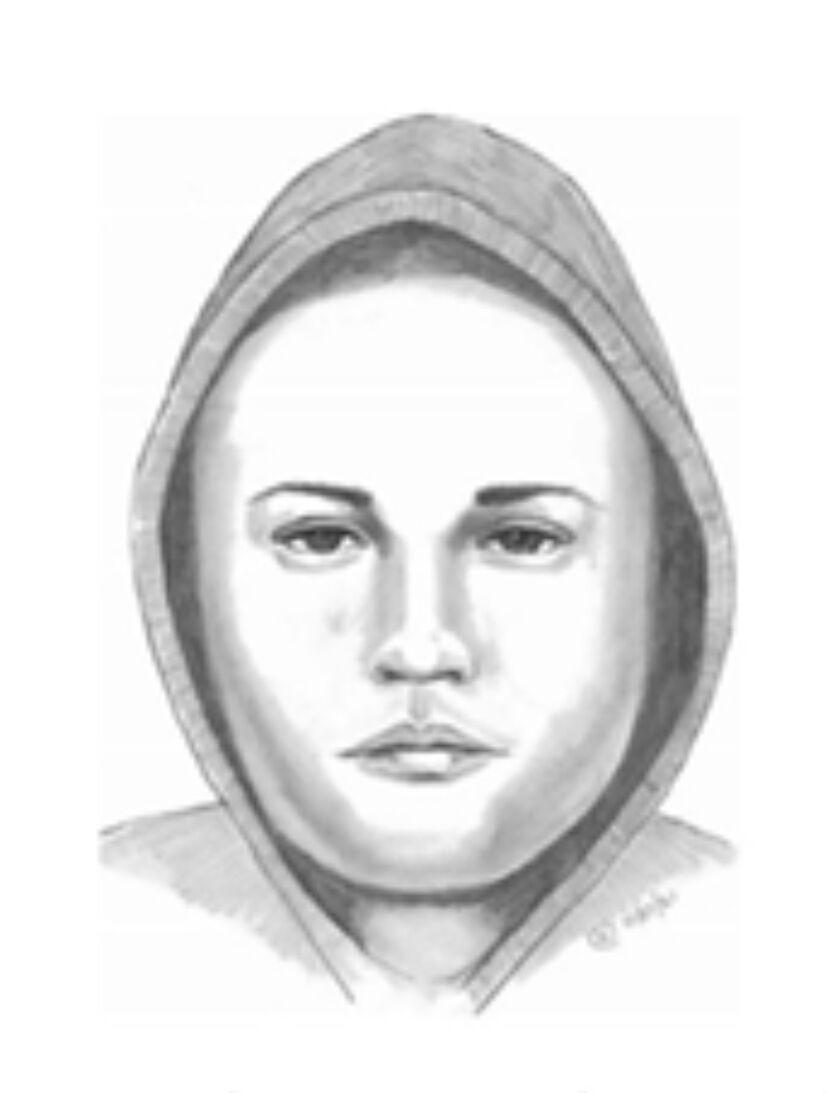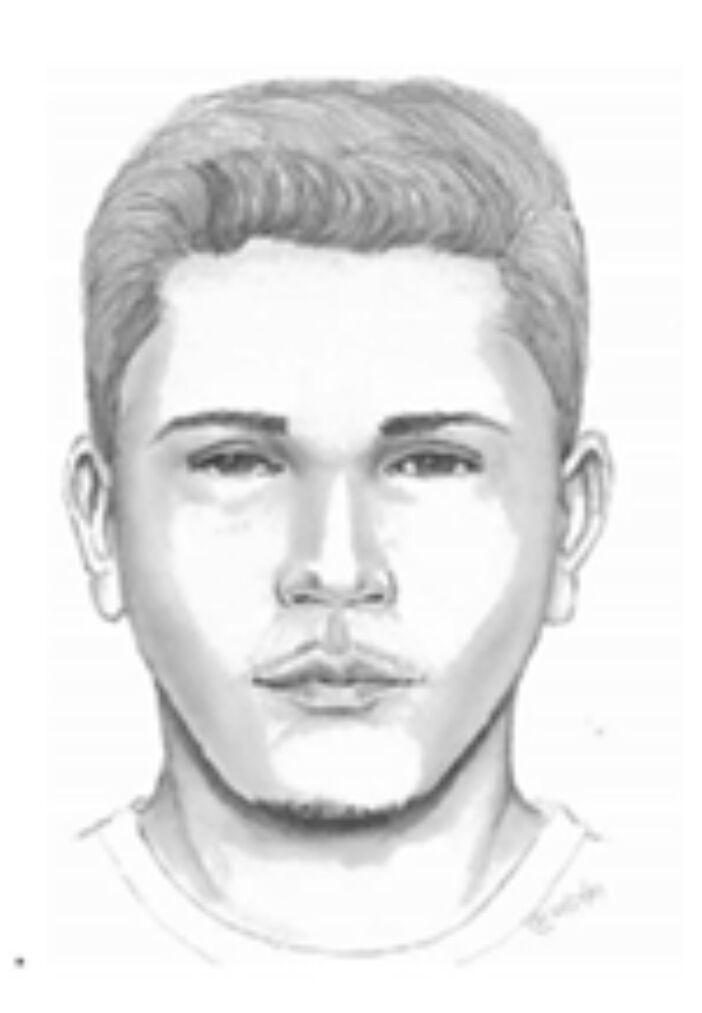 The City of Fairfax Police Department is asking for the public's help to identify a suspect in two separate sexual assaults.
The incidents occurred during the evening hours at Gateway Park located at 3333 Old Pickett Road October 10 and October 20.
The suspect is described as a Hispanic male in his early 20s. He is approximately 5'3" to 5'7" with a slender build. The suspect was last seen riding away from the area on a bicycle in the area of Pickett Road. Anyone with information can contact Detective A.L. Leightley at 703-385-7953, the City of Fairfax Police Department at 703-385-7924, or Crime Solvers at 703-591-8477.
Encounter a raccoon at Luria Park? Call the health department
The Fairfax County Health Department confirmed rabies in a raccoon that was chasing people and pets in Luria Park, located at 7624 Holmes Run Dr. in Falls Church October 22.
If you, someone you know, or a pet had contact with the animal, you are urged to call the Fairfax County Health Department Rabies Program at 703-246-6004, TTY 711. Any one or any pet that had contact with the animal may have been exposed to rabies.
Rabies is a serious disease caused by a virus that can infect wildlife, particularly foxes, raccoons, skunks and bats, and domestic animals, such as dogs and cats. The rabies virus is found in the saliva, brain and spinal tissue of an infected animal. People get rabies when they are bitten or scratched by an animal that is sick with the disease. The virus can also be passed along when an infected animals' saliva or central nervous tissue enters an open wound, mouth, nose or eyes of another mammal. To date, 18 animals have been diagnosed with rabies in Fairfax County in 2021.
Animals with rabies may act normally during the early stages of the disease, making it difficult to know if the animal is infected. As the disease progresses, animals often show changes in behavior. For example, wild animals may act very docile and domestic animals may become aggressive. Rabid animals may stagger, drool, or become paralyzed. Protect yourself and your family from rabies: stay away from wild animals and be sure pets are vaccinated against rabies every year. Remember, if the animal is not your own, leave it alone!
Two arrested for fraud at Fairfax bank
City of Fairfax Police responded to Bank of America at 9500 Main Street for a fraud case October 27.
The investigation revealed that two subjects presented fraudulent documents and attempted to
transfer funds from an existing customer's account into a second account. Bank management
prevented the transaction after noticing several signs consistent with fraudulent activity. No
funds were transferred or lost as a result of the attempt.
Jeffrey Snow, 53, of Miami, Fla. and Atif Hoque, 25, of Jamaica, N.Y. were arrested and
transported to the Fairfax County Adult Detention Center.
Snow was charged with Identity Theft, Attempting to Obtain Money by False
Pretense, Attempted Credit Card Fraud and Possession of a Fictitious License. Hoque was charged with Conspiracy to Attempt to Obtain Money by False Pretense, Conspiracy to Commit Identity Theft and Conspiracy to Commit Credit Card Fraud. Both subjects were held on no bond.