Three arrested after leaving Home Depot without paying for merchandise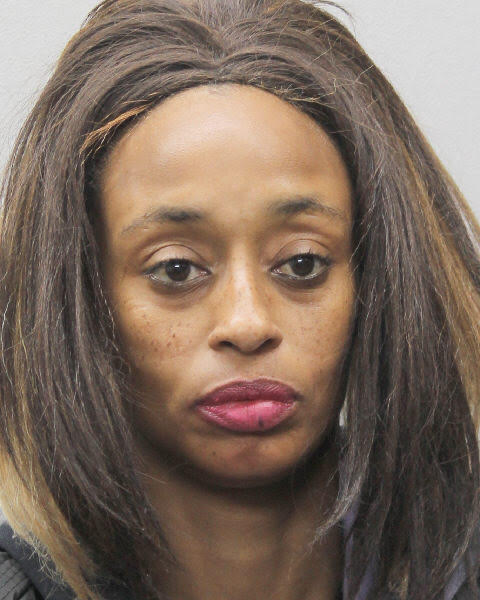 City of Fairfax Police officers responded to the Home Depot at 3201 Lee Highway for a report of larceny in progress November 16 at approximately 3:02 p.m. 
An employee reported that three subjects were leaving the store with unpaid merchandise in their carts. Officers arrived on scene before the subjects exited the business. Officers detained the subjects in the parking lot and through investigation, it was determined the three subjects left the business with three carts full of unpaid merchandise. 
Darlene Patricia Bowman, 53, of Washington D.C. was issued a summons for petit larceny and was released from the scene. Anthony Quinn Jones, 57, of District Heights, Md. and Shaquita Tisha Robinson, 38, of Washington D.C. were arrested and transported to the Fairfax County Adult Detention Center. Jones was charged with grand larceny, forgery, possession of burglarious tools and providing false identification to law enforcement. Additionally, Jones was wanted out of Fairfax County for failure to appear in court. Robinson was also charged with grand larceny. Both subjects were held on no bond and remanded to the custody of the Fairfax County Sheriff's Office.
Electrical event cause of Springfield house fire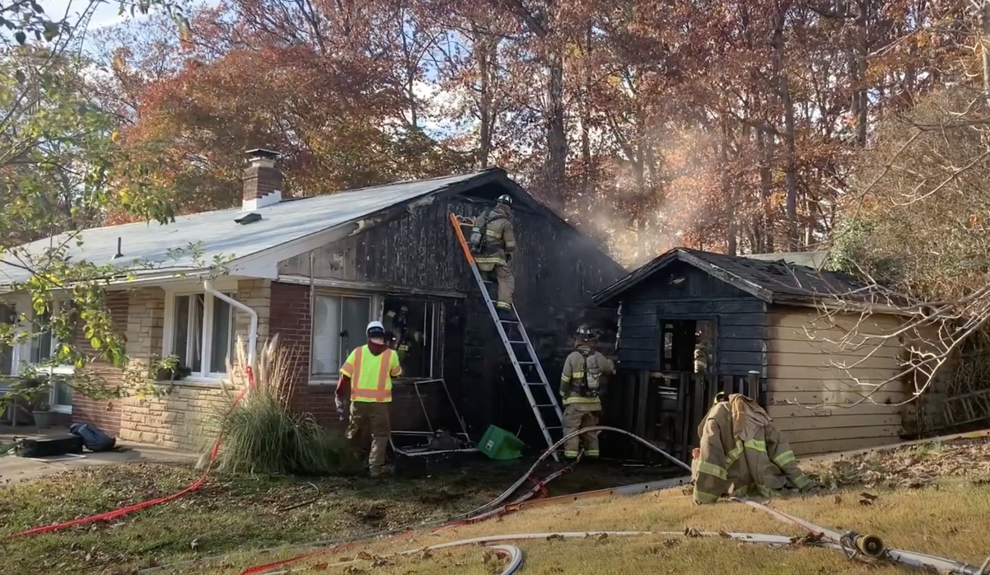 Units were dispatched for a report of a shed fire that was spreading to the adjacent home, in the 7400 block of Floyd Avenue in the Springfield section of Fairfax County November 18 at approximately 1:57 p.m.
Crews arrived on the scene of a two-story, single-family home with heavy fire evident on one side of the house. Firefighters worked quickly to extinguish the shed fire. Simultaneously, additional crews rapidly extinguished fire that had spread to the attic. The fire was contained to the shed and attic. There were no reported civilian or firefighter injuries.
One occupant was home at the time of the fire. The occupant heard an explosion outside. Upon investigation, he observed the woodshed and a portion of the exterior of the house on fire. The occupant self-evacuated and called 9-1-1. Smoke alarms were present but did not activate due to the location of the fire.
Fire investigators determined that the fire was accidental in nature and started in the detached shed. The cause of the fire was an electrical event within the electric panel located in the shed.
Three occupants were displaced because of the fire. Red Cross assistance was offered and declined. Damages as a result of the fire were approximately $93,750.
Alexandria man nets multiple charges after Walmart incident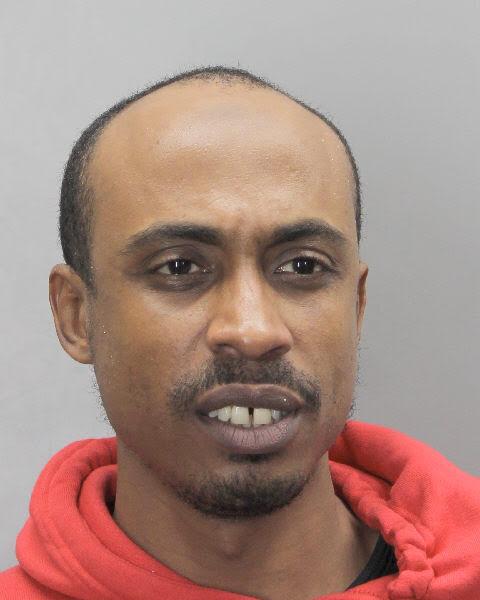 Officers responded to the Walmart at 6303 Richmond Highway November 17 at 7:07 p.m. for a man who took merchandise and was threatening people with a large knife. 
When the first officer arrived, Elmedi Benourek, 35, of Alexandria, was outside the business with the knife. Initially, the man refused to obey the commands and approached the officer aggressively with the knife. A CEW was deployed to safely take the man into custody. No injuries were reported, and the man was charged with larceny, brandishing a weapon, and assault on a law enforcement officer.
Herndon man arrested after two separate assaults
On November 20, at approximately 11:40 a.m., officers responded to the 9400 block of Fairfax Boulevard for a report of assault. The reporting person stated that on two separate occasions a physical assault took place with a person they have a relationship with. 
Through investigation, it was determined the reporting person suffered injuries during both assaults. An officer responded to the magistrate's office and obtained warrants for the subject. At 6:20 p.m., Noe Dejesus Aleman, 26, of Herndon. was arrested and served warrants for two counts of assault and battery and preventing a person from summoning law enforcement. Aleman was released on an unsecured bond.
Alexandria Police investigate undetermined death near pier
The Alexandria Police Department's Criminal Investigation Division is investigating an undetermined death after a woman's body was found in the Potomac River near Duke Street November 20.
The initial call came from a citizen who was walking along the waterfront.
The call for service was received at approximately 10 a.m., November 20 to the unit block of Duke Street. When officers arrived on the scene they discovered a deceased female, who appeared to be in her 60s, floating near the pier at Point Lumley Park.  
The decedent was removed from the water and will be examined by the medical examiner to determine the cause of death. The decedent's name will not be released for 24 hours until after the next of kin has been notified.  
No foul play is expected at this time.
Alexandria Police asks anyone with information related to this incident to reach out to Detective B. Gill at 202.420.6209 or call the Alexandria Police Department's non-emergency number at 703.746.4444. Tips can be anonymous.
Chantilly man charged with robbery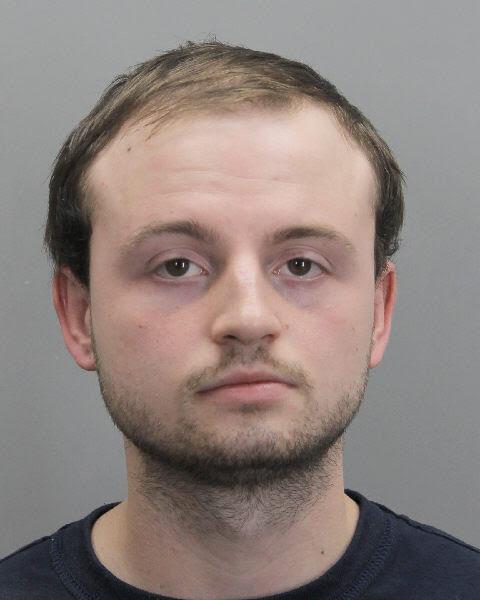 A 21-year-old man from Chantilly assaulted the victim with pepper spray and took property in the 14000 block of Thunderbolt Place November 12 at 9:25 p.m. 
Jonathan Whitman, 21, of Chantilly, left the area on foot, but officers were able to apprehend him in the area. No injuries were reported. The man was charged with robbery. This was not a random act, and the offender was known to the victim. 
Get in STEP with a recipe for Thanksgiving success
Did you know that Thanksgiving is the peak day for home cooking fires? The firefighters and paramedics of your Fairfax County Fire and Rescue Department want you to have a safe and happy Thanksgiving. Please help us to help you prevent an unexpected visit to your home from our firefighters on Thanksgiving Day.
Please take a moment to review the below cooking and kitchen safety tips so that you can come up with a recipe for Thanksgiving success!
Have a "kid-free zone" of at least three feet around the stove and areas where hot food or drink is prepared or carried.
Wear short or tight fitting sleeves when cooking. Long loose sleeves are more likely to catch on fire or get caught on pot handles.
Keep things that can catch fire such as dish towels, curtains, or paper, at least three feet away from the stove.
Do not leave cooking food unattended. If you leave the kitchen, even for a short time, turn off the stove.
Turn pot handles inward, facing the wall to prevent burns caused by overturning or spills.
Pot holders or oven mitts prevent burns when handling hot dishes.
Regularly clean your cooking equipment so that there are no cooking materials, food items or grease accumulation.
Always keep an oven mitt and lid nearby when you are cooking. If a small grease fire starts in a pan, put on an oven mitt and smother the flames by carefully sliding the lid over the pan. Turn off the burner. Do not remove the lid until it is completely cool.
If there is an oven fire, turn off the heat and keep the door closed to prevent flames from burning you and your clothing. Have the oven serviced before you use it again.
Make sure the smoke alarms in your home are working. Test them by pushing the test button. Also make sure you have a home fire escape plan in case of fire.
Alexandria man arrested after attempted carjacking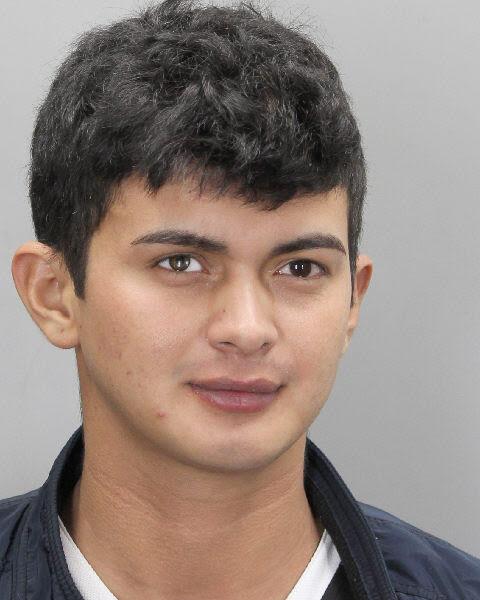 The victim, a for-hire driver, dropped off his passenger at his requested destination, Pole Road and Sacramento Drive November 19 at 12:02 a.m. 
The passenger, Jermeias Joya Argueta, 26, of Alexandria, requested the victim to remain at that location so he could have an additional ride. When the Argueta returned, he displayed a handgun and demanded the victim's vehicle. The victim was able to drive away and was not injured. The man was located near the scene and arrested for robbery. 
Unbox real happiness: don't let counterfeit goods ruin your holidays
Counterfeit goods are a problem all year long, but the increased demand for gifts, household products, virtual learning tools, and even health products means that the holiday season is an especially busy time for crooks who are looking to make a profit by selling knock-off goods to unsuspecting consumers. Counterfeit products cost the global economy more than $500 billion dollars a year.  
"Fake goods pose real dangers to your health and safety and jeopardize the U.S. economy," said AnnMarie Highsmith, executive assistant commissioner of CBP's Office of Trade. "Every year, CBP seizes a variety of counterfeit goods worth billions of dollars. Between October 1, 2020 and July of this year, CBP made 22,849 seizures worth $2.5 billion. That's $2.5 billion dollars in legitimate revenue that has been taken from the pockets of law-abiding American businesses to line the pockets of criminals and criminal organizations."
CBP knows businesses can't do it alone. That's why the agency is partnering with industry to educate Americans about the dangers of counterfeits. 
Earlier this year, the U.S. Chamber of Commerce and U.S. Customs and Border Protection (CBP) signed a first-of-its kind memorandum of understanding to strengthen efforts to stop the importation of counterfeit and pirated goods into the U.S. As a continuation of this partnership, the U.S. Chamber of Commerce and CBP are raising awareness ahead of the holiday shopping season about the dangers of counterfeit goods and how to avoid falling for scams, encouraging consumers to "unbox real happiness" instead. 
"Education is one of the best tools we have in the fight against fakes," said Tom Quaadman, executive vice president at the U.S. Chamber of Commerce. "You can learn how to avoid counterfeit goods and help teach your friends, family, and colleagues to do the same. That's why we are sharing our top 10 tips to shop smart to protect consumers and businesses from counterfeit goods," Quaadman said.  
This year, due to the global pandemic, supply chain crisis, and shifting shopping habits, millions of consumers are purchasing their holiday gifts and other necessities online. With the ease and convenience of direct-to-consumer purchasing, consumers must remain vigilant to be sure they receive authentic products. 
For more information about what you can do you can do to can do to shop smart this holiday season, visit www.USChamber.com/shopsmart.
Consumers can report suspected counterfeits via CBP's e-Allegations Online Reporting System or by calling 1-800-BE-ALERT.