Fairfax man arrested for solicitation of a minor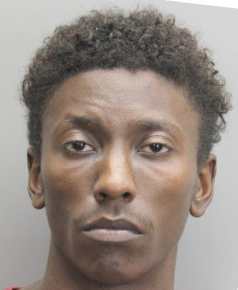 A 22-year-old man was arrested November 9 and is facing three felony charges for solicitation of a minor. 
At approximately 11 a.m. Joshua Shearin, of Fairfax, directly messaged another user via a social media dating application who was an undercover detective. The app uses geolocation technology to locate individuals in close proximity to the user. Shearin exchanged several messages with the detective, who identified himself as a 14-year-old boy. Shearin sent explicit pictures to the detective and discussed meeting the boy for a sexual encounter.
Shearin chose a location to meet. Detectives found the man in the agreed upon location and took him into custody. Detectives from the Fairfax County Police Department Major Crimes Bureau's Missing Person and Exploitation Squad charged Shearin with two counts of use of communications systems to facilitate certain offenses involving children and one count of attempted indecent liberties. He is being held at the Adult Detention Center without bond. 
Detectives are seeking anyone who has information or may have had inappropriate contact with Shearin to call the Major Crimes Bureau detectives at 703-246-7800, option 3. Tips can also be submitted anonymously through Crime Solvers by phone – 1-866-411-TIPS (866-411-8477).
Former medical student sentenced for fatal drug party overdose
An Ontario, Canada, man was sentenced November 9 to one year in prison for distributing MDA—a psychedelic drug similar to MDMA, or "molly"—that resulted in the fatal overdose of a 21-year-old Falls Church woman.
According to court documents, Saad Jalal, 28, was a Canadian medical student doing a clinical rotation in the District of Columbia when he met the victim and her roommates out at a bar. A few weeks later, Jalal and the women made plans to go out together again and Jalal offered to obtain some MDMA for the women from a supplier he knew in Maryland. Jalal obtained what he believed was MDMA, but was actually MDA (methylenedioxyamphetamine), a Schedule I controlled substance of similar chemical structure.
On the night of September 19, 2019, after Jalal obtained the MDA from his connection, he went to the residence of the victim and her roommates in Falls Church. The roommates and Jalal then drove into the District of Columbia to pick up the victim from her workplace. Shortly thereafter, the victim consumed the MDA, became noticeably impaired, and eventually, her roommates and Jalal decided to take her back to her home in Falls Church. She suffered an overdose caused by the MDA that Jalal distributed and became unresponsive. The victim was later pronounced dead, and her death was ruled an accidental overdose caused by MDA intoxication.
Jessica D. Aber, U.S. Attorney for the Eastern District of Virginia; Wayne A. Jacobs, Special Agent in Charge of the FBI Washington Field Office Criminal Division; and Kevin Davis, Fairfax County Chief of Police, made the announcement after sentencing by U.S. District Judge Leonie M. Brinkema.
Assistant U.S. Attorney Katherine Rumbaugh prosecuted the case.
This matter was investigated by FBI WFO's Health Care Fraud squad and the Northern Virginia Safe Streets HiDta Task Force. These squads are focused on reducing the illegal flow of opioids, to include fentanyl, which is adversely impacting our communities. 
Alexandria man arrested for DUI in Fairfax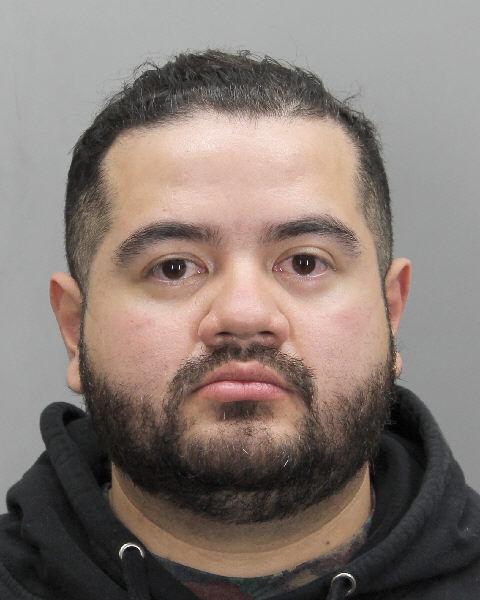 A City of Fairfax police officer responded to the 9400 block of Fairfax Boulevard for a 2-vehicle crash November 13 at approximately 11:51 p.m. 
Investigation revealed the striking driver was intoxicated. Wilson Alexander Canas Nieto, 31, of Alexandriawas arrested and transported to the Fairfax County Adult Detention Center where he was charged with driving under the influence.
Alexandria Police investigates fatal crash in Arlandia
The Alexandria Police Department's Crash Reconstruction Team is investigating a fatal car crash that occurred November 13.
At approximately 8:10 p.m. Saturday evening, APD officers responded to a crash in the 200 block of West Glebe Road. Upon arrival, officers determined that the incident involved a single vehicle striking a pedestrian.  
The pedestrian was pronounced at the scene. The identity of the victim is being held for 24-hours after the next of kin is notified. 
The driver of the vehicle remained at the scene and sustained no injuries.
APD is asking anyone who witnessed or may have information about this incident to contact Officer Wes Vitaleat 703-746-6178 or call our non-emergency number at 703-746-4444.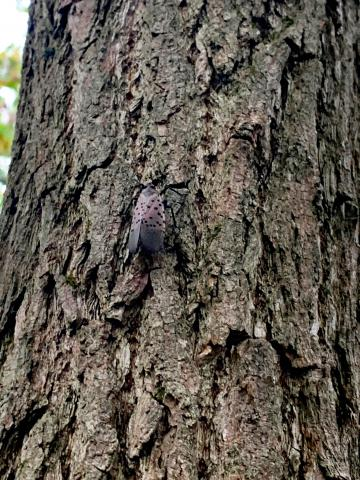 Be on the lookout for the Spotted Lanternfly and Tree of Heaven
Fairfax County is facing an invasion from a dangerous pest and the tree it likes to call home, so it's time for everyone to be on the lookout for the spotted lanternfly (Lycorma delicatula) and the invasive Ailanthus altissima, also known as tree of heaven.
Spotted lanternflies have an intriguing look but can cause serious damage to trees, vines, crops and other plants. They excrete a sugary substance, called honeydew, which attracts wasps and ants and can coat decks and play equipment. If you spot one of these spotted pests, the Park Authority encourages you to dispose of the insect and use the Early Detection and Distribution Mapping System (EDDMapS) mobile app to report its location. Learn more about the spotted lanternfly on the Public Works and Environmental Services website and from a recent Fairfax County NewsCenter article which can be read by visiting https://bit.ly/3ozBVBk.
Between December 2021 and February 2022, a Fairfax County Park Authority contractor will be at Blake Lane Park in Oakton to remove Ailanthus trees, which are heavenly to the spotted lanternfly. These tree of heaven removal efforts will continue at different times in the following years. Tree removal has also began at Laurel Hill Park in Lorton. The Department of Public Works and Environmental Service's Urban Forestry Management Division is working in partnership with the Park Authority on the Ailanthus removal.
Fairfax County urban foresters and natural resource managers are managing the tree of heaven to control the spread and invasion of spotted lanternflies. You can use the EDDMapS app to report the location of these pest-harboring trees, too.
Get in STEP this holiday season with FCFRD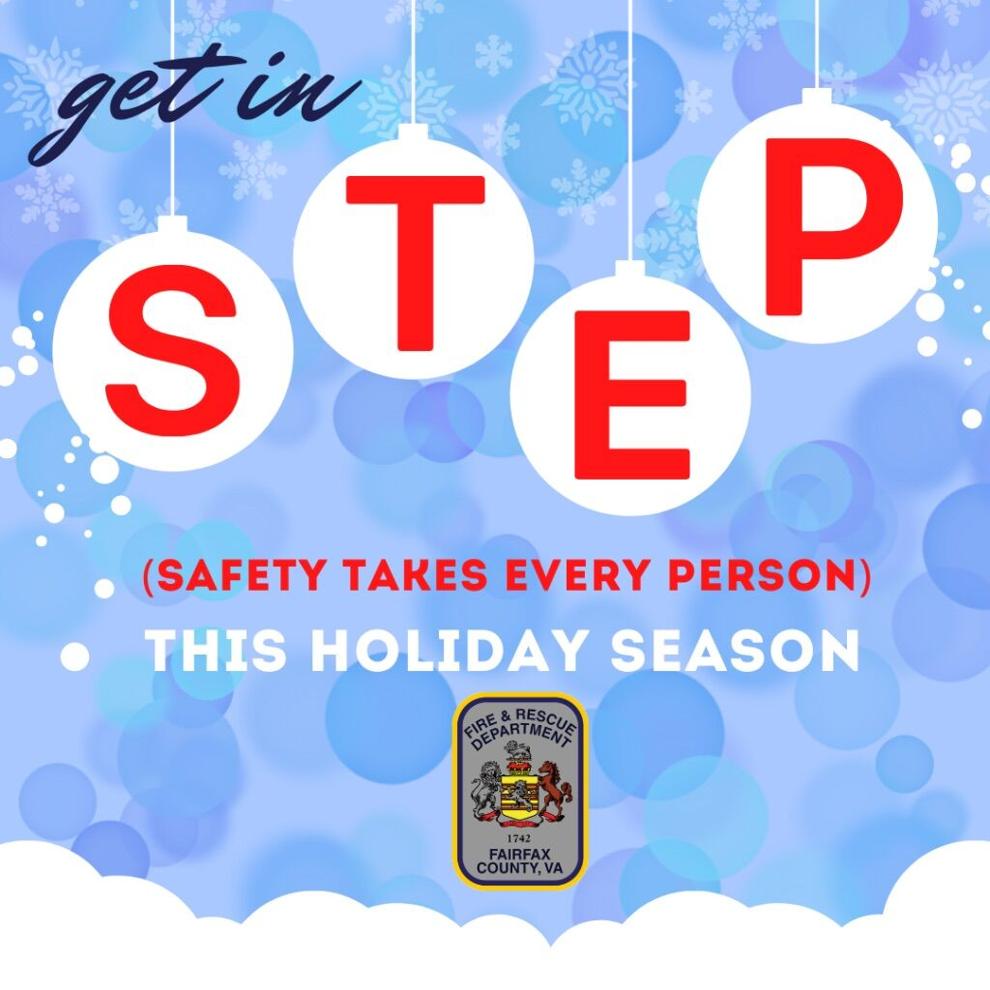 The fun of the holiday season is upon us. Unfortunately, this is also the time of year when Fairfax County Fire and Rescue Department (FCFRD) starts to see an increase in residential structure/building fires.
A large percentage of fires and injuries are totally preventable. With this in mind, Fire Chief John Butler is encouraging all Fairfax County residents to "Get in S.T.E.P. (Safety Takes Every Person) With FCFRD This Holiday Season"!
This seven-week campaign will focus on a variety of safety themes with a strong emphasis on ensuring all residents take an active role practicing and promoting safe behavior.
This week, FCFRD is highlighting heating safety. If you use a wood-burning stove or fireplace, make sure your chimney is clean and in good working order by having a licensed chimney sweep clean and inspect your chimney. This should be done at least once a year or possibly more if you use your fireplace or wood-burning stove frequently.
A dirty flue in your chimney can eventually result in a chimney fire that can spread to your home and cause significant damage. Please also make sure you use your fireplace or wood-burning stove safely and follow the recommended safety tips below.
Never discard hot ashes inside or near the home. Place them in a covered metal container outside and well away from the house.
If you use a wood-burning stove or fireplace, have a licensed chimney sweep clean and inspect your chimney at least once a year.
Place a glass or metal spark screen in front of the fireplace and install caps on chimneys.
Never use a flammable liquid (gasoline, kerosene, lighter fluid, etc.) to start a fire or rekindle a small one.
Keep paper, clothing, trash, and other combustibles at least three feet away from your furnace, hot water heater, or wood-burning device.
Follow manufacturer's instructions carefully. Many "non-masonry" fireplace/chimney units have limitations on the amount of heat they can safely withstand.
You can follow the "Get in S.T.E.P." campaign on our social media platforms. Please consider sharing all safety tips with family and friends and on your social media channels! The hashtag for the campaign is #SafeFairfax.
Man dies in McLean crash
A 65-year-old man died November 14 from injuries sustained in a crash that occurred at 11:37 p.m. November 13 in McLean. 
Andre Newman, of Fairfax, was the driver and sole occupant of a 2012 Nissan Sentra traveling east on Georgetown Pike. The driver of a 2019 Range Rover was attempting to turn left onto Langley Lane from westbound Georgetown Pike. The driver of the Range Rover turned in front of Newman resulting in a sideswipe crash. Newman's vehicle then left the roadway and came to a stop in a ditch.
The driver of the Range Rover, along with three juvenile passengers, were not injured and remained at the scene. Newman was taken to the hospital with injuries considered life threatening. He remained in the hospital and succumbed to his injuries the next morning.
Preliminarily, detectives from the Fairfax County Police Department Crash Reconstruction Unit do not believe that speed and alcohol are factors in the crash. The investigation remains active, and details of the investigation will be presented to the Office of the Commonwealth's Attorney for review.
Anyone with information about this crash is asked to contact our Crash Reconstruction Unit at 703-280-0543. Tips can also be submitted anonymously through Crime Solvers by phone – 1-866-411-TIPS (866-411-8477).
This is the 17th non-pedestrian related fatality in the County to date in 2021.
Year to date in 2020, there were 10 non-pedestrian related fatalities.
Northern Virginia Health Districts remind residents to stay safe from COVID-19 this holiday season
Courtesy of Virginia Department of Public Health
Public Health leaders in the Northern Virginia region are encouraging residents to maintain their vigilance in preventing the spread of COVID-19 this fall and winter and throughout the holiday season.
Although Northern Virginia localities have some of the highest vaccination rates in the state, there is still substantial transmission of COVID-19 in the community, and we must remain vigilant to protect those who are not eligible for vaccination and those at higher risk for serious illness. As we know, exposure to the virus can occur anywhere the virus is spreading. Residents of Northern Virginia live, work, play, and learn across jurisdictions so it is vital that we all continue to take steps to slow the spread of COVID-19. In addition, Northern Virginia is a popular tourist destination; many travel here from areas with higher transmission levels.
"Northern Virginia residents have continually shown that we can work together to fight the COVID-19 pandemic – through testing, vaccination and staying home when sick," said Dr. David C. Rose, health director for the City of Alexandria.  "We all need to keep up our defenses throughout the expected winter surge in cases."
Health Directors in the Northern Virginia region are closely monitoring the level of community transmission in Northern Virginia and the disease trends locally, as well as in locations where people may travel. Their recommendations are based on those trends in addition to vaccination coverage, the presence of COVID-19 variants, and other factors, to balance people's desire to ease precautions with the importance of protecting our community.
As the fall and winter holidays approach, friends and extended families will be getting together across the region and traveling throughout the United States and globally. With more people spending time indoors with others as cold weather sets in, public health leaders encourage everyone to maintain their layered prevention activities which may include:
Get all eligible members of your family fully vaccinated, including booster shots, if appropriate.
Wear a mask indoors when around those not in your household.
Stay home when sick.
Socially distance – stay six feet from others as much as possible.
Avoid crowded and indoor areas where distancing is not possible, or where you will be in close contact with those whose vaccination status is unknown.
If you think you may have COVID-19 or may have been exposed, get tested and follow guidelines for isolation and quarantine.
Wash your hands with soap and water, or use hand sanitizer if soap and water is not available. This will help prevent many diseases, including the seasonal flu.
If you are not fully vaccinated, stay away from others and get tested 3-5 days after returning home from travel.
We know from experience that the COVID-19 virus continues to be a threat to our community, that surges in COVID-19 and flu cases this fall and winter season are likely, and that continued use of mitigation strategies works to keep all of us safer against both viruses.