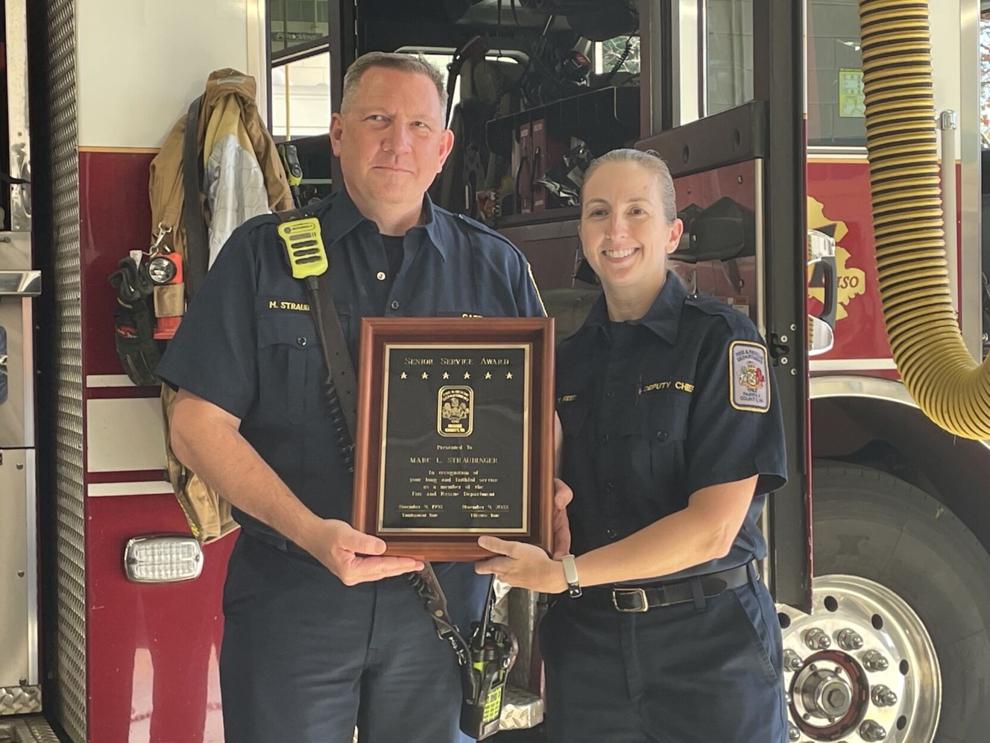 Capt. Marc Straubinger, Station 38, West Centreville, C-Shift, was recently recognized for 30 years of service to Fairfax County Fire and Rescue Department.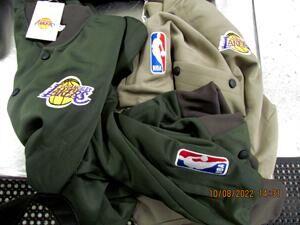 These Los Angeles Lakers-branded apparel were part of the man's more than 100 pieces of counterfeit products that officers seized.
Counterfeit clothing found in baggage
The holidays are coming. U.S. Customs and Border Protection warns travelers to not bring counterfeit consumer goods back from overseas trips after officers last week seized more than $77,000 worth of clothing bearing unauthorized designer brand logos at Washington Dulles International Airport.
CBP officers seized more than 100 pieces of clothing bearing 25 designer brand names on Oct. 28, that if authentic, would have been valued at $77,034 MSRP.
This seizure started with a routine baggage examination on Oct. 7, when CBP agriculture specialists inspected a traveler from Cameroon and discovered food products in his baggage. They also discovered what appeared to be counterfeit designer brand named clothing in his four checked bags.
CBP agriculture specialists notified CBP officers who inventoried the clothing, with brand names and logos from AWGE, Bottega, Eden Park, Gucci, Kappa, Palm, Angels, Prada, and Versace, and many others. Officers also discovered two pairs of shoes bearing Yeezy and Adidas brand names.
CBP officers detained the clothing and released the traveler.
CBP officers submitted photos and documentation to CBP's Centers of Excellence and Expertise, which are the agency's trade experts, who determined that the clothing were counterfeit.
CBP officers seized the counterfeit clothing. 
CBP is withholding the traveler's name because he has not been criminally charged. An investigation continues.
"We are approaching the holiday shopping season and Customs and Border Protection encourages travelers to exercise caveat emptor, or buyer beware, when considering purchasing counterfeit consumer goods overseas as gifts for family and friends," said Kim Der-Yeghiayan, acting area port director for CBP's Area Port of Washington, D.C. "Counterfeit and pirated goods are illegal and they pose a real health and safety threat to consumers, so we encourage consumers to buy authentic products from reputable vendors."
CBP protects businesses and consumers every day through an aggressive Intellectual Property Rights (IPR) enforcement program.
During fiscal year 2021, CBP and Homeland Security Investigation (HSI) seized more than 27,000 shipments containing goods that violated intellectual property rights. The total estimated manufacturer's suggested retail price (MSRP) of the seized goods, had they been genuine, was $3.3 billion, or an average of about $9 million every day.
Moreover, HSI special agents arrested 388 individuals during 2021, obtained 155 indictments, and received 100 convictions related to intellectual property crimes.
Man struck by car when fleeing from police
Detectives obtained warrants for felony reckless discharge of a firearm within 1000 feet of a school and possessing a firearm on school grounds for a man after firing a handgun at Hutchison Elementary School in the Herndon section of Fairfax County. 
Officers responded to an in-progress weapons call at 4:09 p.m. Nov. 6 at the school's location, 13209 Parcher Avenue, where a community event was taking place. A man wearing a black jacket and blue jeans was reported to have discharged a handgun in the air and appeared to be intoxicated. When officers arrived and approached the group of men involved, a man matching the description ran into a wood line toward the Dulles Toll Road. 
Officers lost sight of the man in the wood line and moments later heard what sounded like a vehicle crash. The man was struck by the driver of a 2015 Lexus RX350 traveling westbound on the Dulles Toll Road. The driver immediately stopped and rendered aid to the man with the assistance of officers. The man was initially transported to a local hospital with injuries that were considered life-threatening. His injuries were later downgraded to non-life-threatening.
The westbound lanes of Dulles Toll Road were closed while detectives from the Fairfax County Police Crash Reconstruction Unit conducted an investigation. Preliminarily, detectives do not believe that speed and alcohol were factors for the driver. Alcohol appears to be a factor on the part of the man. An officer from the canine unit responded for an article search. The canine team located a handgun in the wooded area along the path the man ran through the woods. The man's name and mugshot will be released upon service of his warrants. He remains at the hospital receiving additional care.
Investigators from the FCPD Internal Affairs Bureau responded to the scene and will conduct an administrative investigation.
Man arrested on multiple charges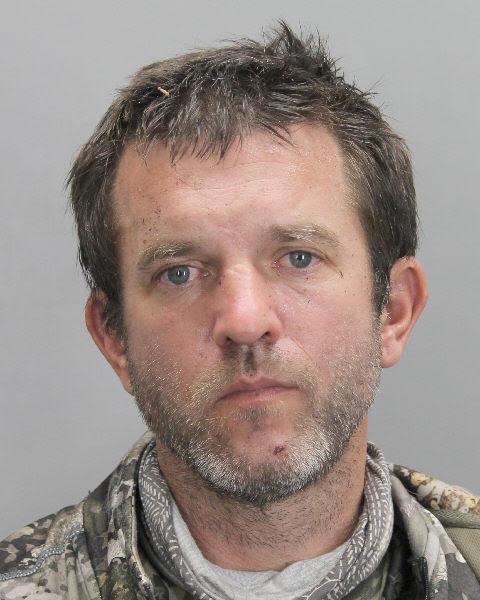 Fairfax City Police officers responded to Walgreens at 10320 Main St. for the report of a larceny at 8:14 p.m. Nov. 4. 
The reporting party advised that a male subject left the store with an unpaid pack of alcohol. The subject was described as a white male, in his 30s, with dirty blonde hair, a medium build and wearing camouflage clothing. Officers searched the area with negative results. 
At 12:44 a.m. on Nov. 5 officers located a subject matching the description in the 10800 block of Main Street. Further investigation revealed that the subject was intoxicated. 
Gregory Waitcus, 43, of no fixed address, was taken into custody for drunk in public. During the search incident to arrest, the previously stolen pack of alcohol was located on his person. Waitcus was transported to the Fairfax County Adult Detention Center where he was charged with drunk in public, obstruction of justice and petit larceny. Waitcus was held without bond. His next court date is Nov. 17.
Fatal crash in Lorton
Officers responded at 8:59 p.m. Nov. 2 to the intersection of Ox Road and Blu Steel Way for a two-vehicle crash. 
The driver of a 2008 Volkswagen Golf was traveling northbound on Ox Road. Rachelle Feth, 76, of Alexandria was driving a 2013 Toyota Camry. Feth was attempting to turn left onto southbound Ox Road from Blu Steel Way. Feth turned in front of the Volkswagen resulting in the crash. 
Feth was taken to a nearby hospital with injuries that were considered to be life-threatening. Sadly, she was pronounced deceased at the hospital. Detectives from the Fairfax County Police Crash Reconstruction Unit are continuing the investigation. Detectives do not believe alcohol is a factor. Speed is still under investigation.
Anyone with information about this crash is asked to contact the Crash Reconstruction Unit at 703-280-0543. 
This is the 15th non-pedestrian related fatal crash in the County to date in 2022. Year to date, in 2021 there were 14 non-pedestrian related fatal crashes.   
Police investigate overnight shootings in Sully District
Detectives from the Fairfax County Police Major Crimes Bureau are currently investigating a series of overnight shootings in Centreville. 
The six incidents below are believed to be related. Fortunately, no injuries have been reported as a result of these shootings, despite two homes and one vehicle being struck. Detectives continue to investigate to identify a suspect description.
Shootings happened Oct. 23 through Oct. 30 in the 7100 block of Ordway Road and 6900 block of Hovingham Court in Centreville. 
Detectives are asking community members who live in the area to review home-surveillance footage and call detectives at 703-246-7800, option 2. Anyone with information about this case, or others possibly related, is asked to contact detectives at 703-691-2131. Tips can also be submitted anonymously through Crime Solvers by phone – 1-866-411-TIPS (866-411-8477).
Man convicted in Springfield murders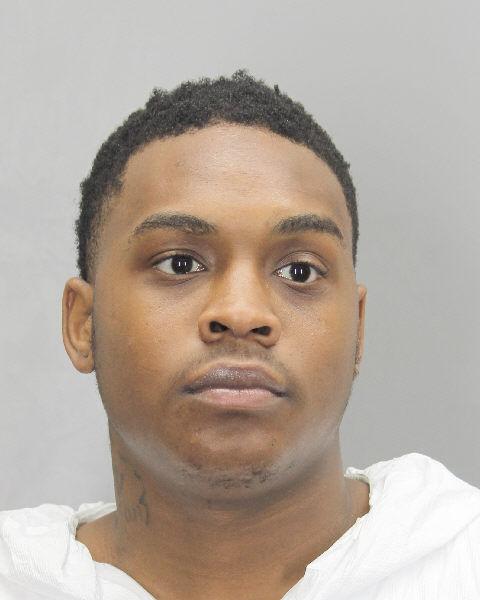 A Lorton man was convicted Nov. 2 after a week-long trial on murder and weapons charges in connection with the May 26, 2021 execution-style homicides of a husband and wife, both Army colonels, in Springfield.
A jury of Fairfax County residents found Ronnie Marshall, 21, guilty of aggravated murder and two counts of use of a firearm in the commission of a felony for the shooting deaths of Edward and Brenda McDaniel, according to the Fairfax County Commonwealth's Attorney office. Aggravated murder applies when two or more people are killed in the same incident.
"This was a highly emotional and tragic case that ended the lives of two respected members of the Army and our community," said Commonwealth's Attorney Steve Descano. He said the couple was killed in their own driveway while walking their dog.
Evidence submitted at trial showed Marshall broke into the McDaniel home two days prior to the murder, according to a news release from Descano's office. Col. Edward McDaniel met him with a shotgun and ordered him to leave. Marshall returned two days later and committed the murder.
Marshall faces up to life in prison for the murder convictions. He remains in custody without bond. His sentencing hearing is scheduled for Feb. 24, 2023.
Fairfax man charged with malicious wounding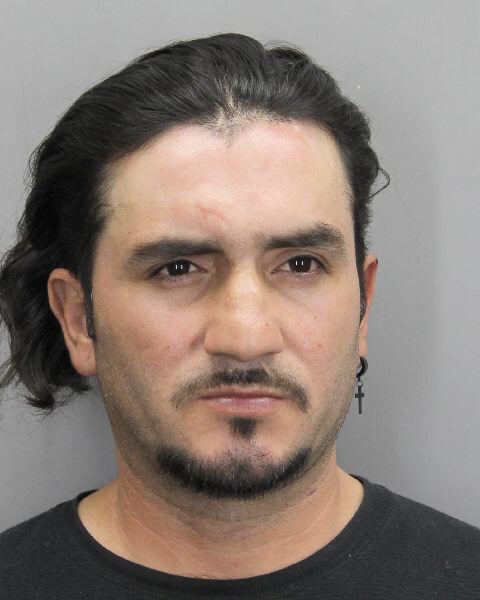 City of Fairfax Police responded to Patient First at 10100 Fairfax Boulevard, at 1:35 p.m. Oct. 29 for a malicious wounding.  
An investigation revealed that two subjects assaulted two acquaintances with machetes causing injury to their hands and heads. Both victims sustained non-life threatening injuries and were transported to Fairfax Hospital.
Raul Fernando Morales Chiguela, 39, of 3327 Willow Crescent Drive #13, Fairfax was arrested on two counts of malicious wounding and two counts of malicious wounding by mob Nov. 3.  Morales Chiguela was transported to the Fairfax County Adult Detention Center and held without bond.
Anyone with additional information please contact Detective Pittman at 703-385-7907.