Dulles CBP officers arrest murder suspect
U.S. Customs and Border Protection (CBP) officers arrested a Maryland woman on first degree and second degree murder charges out of Prince George's County, Md., after she arrived on a flight from El Salvador to Washington Dulles International Airport on May 15.
CBP officers met Norma Elizabeth Rivas Villacorta, 23, of Riverdale, Md., at the arrival gate, confirmed her identity, took her into custody, and turned her over to Metropolitan Washington Airports Authority Police.
FBI special agents and Prince George's County Police were present for Rivas Villacorta's arrival.
Criminal charges are merely allegations. Defendants are presumed innocent unless proven guilty in a court of law.
"This arrest illustrates how Customs and Border Protection's border security mission helps our law enforcement partners capture dangerous wanted persons and return them to face their charges," said Daniel Escobedo, Area Port Director for CBP's Area Port of Washington, D.C.
Detectives investigate domestic-related murder-suicide in Fairfax
Detectives from the Fairfax County Police Department Major Crimes Bureau continue to investigate after a couple was found dead inside their home in Fairfax. 
Just prior to 3 p.m. on May 14 officers arrived in the 10400 block of Stallworth Court for a welfare check. Upon investigating, they found Madeline Bregman, 76, and Michael Bregman, 77, inside their home suffering from apparent gunshot wounds. Both were pronounced deceased at the scene.
Preliminarily, detectives believe Michael shot his wife, Madeline, before shooting himself. Several spent cartridge cases and a firearm were located within the home. The Office of the Chief Medical Examiner will be completing autopsies to confirm manner and cause of death.
Victim specialists from the Major Crimes Bureau's Victim Services Division have been assigned to ensure the family is receiving appropriate resources and assistance.
This is the seventh homicide of the year in Fairfax County. Year to date, there were seven homicides at this point in 2021.
Dumfries woman arrested after robbery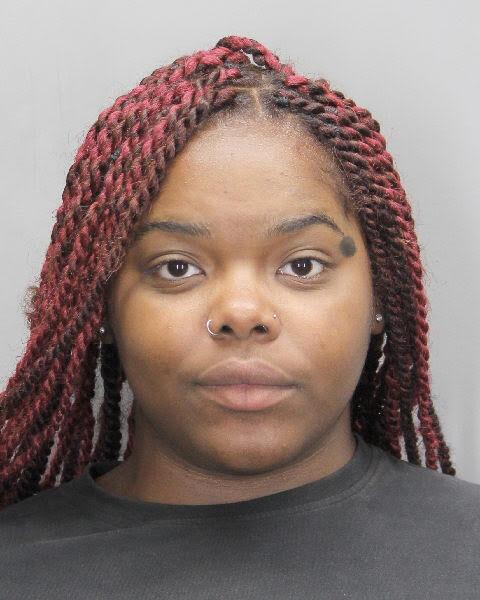 The victim agreed to meet a woman and two juveniles in a parking lot in the 1900 block of Old Gallows Road at 5:30 p.m. May 11 to sell property. One juvenile approached the victim, displayed a firearm, and took the property. 
The group drove away in a Mercedes E320, which was quickly located driving south on I-495 at Little River Turnpike. Officers tried to stop the vehicle; however, the Mercedes did not stop. After a short vehicle pursuit, the Mercedes struck a curb and was disabled. 
Fatu Kabia, 20, of Dumfries and two juveniles were arrested. Kabia was charged with two counts of robbery and disregarding police signal to stop. Petitions were obtained for the juveniles. The stolen property and two firearms were recovered from the Mercedes. No injuries were reported.
Driver charged after fatal crash in Franconia
A 20-year-old woman has died from injuries sustained in a crash that occurred just before 12:30 a.m. May 12. 
Officers were called to the area of Manchester Boulevard and Beulah Street for a single-vehicle crash. Sara Flores, 20, of Lorton, was the driver of a 2005 Toyota Solara and was traveling east on Manchester Boulevard near Silver Lakes Boulevard. The Toyota left the roadway and struck a telephone pole before coming to a stop. The front passenger, Danight Girmay, 20, of Lorton, was pronounced deceased at the scene. Flores and the two rear male passengers were taken to the hospital with injuries later considered not to be life threatening.
A warrant for Flores was issued for driving under the influence and will be served upon her release from the hospital. Detectives from the Crash Reconstruction Unit determined speed was also a factor in the crash. Additional charges are pending. Details of the investigation will be presented to the Office of the Commonwealth's Attorney for review.
Anyone with information about this crash is asked to contact the Crash Reconstruction Unit at 703-280-0543. Tips can also be submitted anonymously through Crime Solvers by phone -1-866-411-TIPS.
This is the third non-pedestrian related fatality in the County to date in 2022.  Year to date, in 2021 there was one non-pedestrian related fatality.  
Man arrested after trespassing incident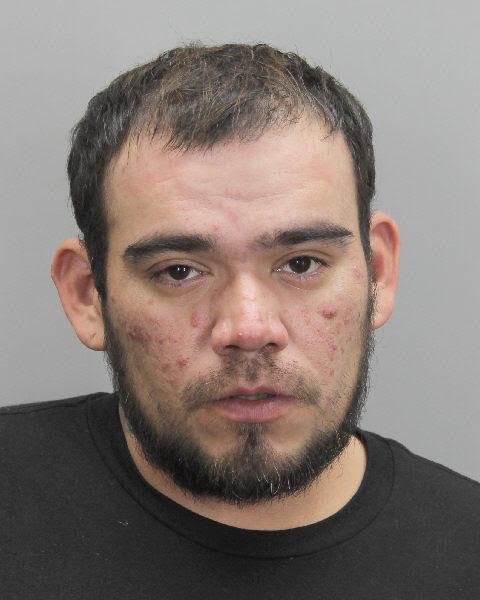 City of Fairfax Police officers responded to the Chess Foster Building at 3900 University Dr. at 11 p.m. May 12 for a trespassing. 
The reporting person stated that a male and female subject were trespassing on the property behind the building. Officers located and detained both subjects. The male subject provided false identification to officers and was found to be under the influence of alcohol. During the lawful detention, both the male and female subject fled on foot.  The male subject was located nearby, positively identified and found to have an active warrant. The female subject was not located. 
Juan Benitez-Hernandez, 28, of no fixed address, was taken into custody and transported to the Fairfax County Adult Detention Center where he was charged with Drunk In Public, Providing False Information to Law Enforcement, and Obstruction of Justice. The active warrant was also served. Benitez-Hernandez was held without bond. 
D.C. man arrested for brandishing
While in traffic at Belleau Woods Lane and Telegraph Road, the driver, Dayvon Cockfield, 26, of Washington, D.C., pointed a firearm at the victim. 
He was arrested at 3:55 p.m. May 6 and charged with brandishing. No injuries or property damage were reported.
Annandale man arrested in Fairfax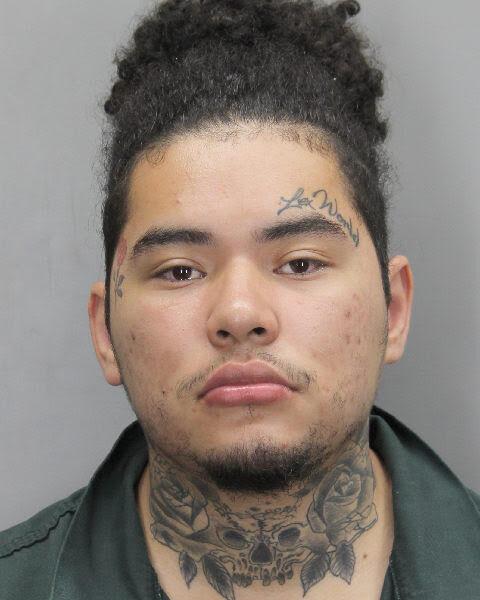 City of Fairfax Police officers responded to the Residence Inn by Marriott at 3565 Chain Bridge Rd. at 8:51 a.m. May 13 for a larceny. 
The reporting person stated that a male subject was observed pulling on door handles in the parking lot and taking a black bag from an unlocked Ford SUV.  Officers located and identified the subject nearby who was found to be under the influence of alcohol and in possession of the black bag. Further investigation revealed that the black bag also contained stolen items belonging to another victim. 
Edwin Brizuela, 26, of Annandale, was taken into custody and transported to the Fairfax County Adult Detention Center where he was charged with two counts of Petit Larceny and one count of Drunk in Public. Brizuela was held on a $1,500 unsecured bond. 
VSP investigates fatal Fairfax crash
Virginia State Police responded to a three-vehicle crash in the southbound lanes of I-95 at the 169 mile marker at 3:33 a.m. May 9.
A 2005 Nissan Altima was traveling south on I-95 when it attempted to change lanes to the right and struck a 2019 Nissan Sentra. The impact caused the Sentra to strike a 2019 Hino box truck in the lane to the right. The Altima also struck the box truck and the impact caused the Altima to run off the left side of the road where it struck the jersey wall and caught fire.
The driver of the Altima, Ciera T. Berry, 28, of Triangle, died at the scene. She was not wearing a seatbelt.
A passenger in the Altima, Crystal S. Nelson, 22, was transported for treatment of serious injuries. She was not wearing a seatbelt.
The driver of the Sentra, Mathe R. Luhota, 39, of Fredericksburg, was uninjured in the crash. He was wearing a seatbelt.
The driver of the box truck, Jeremey T. Anderson, 29, of Richmond, was uninjured in the crash. He was wearing a seatbelt.
Speed and driver distraction are being investigated as contributing factors in the crash. The crash remains under investigation. 
COURTESY PHOTO
Cutline: Durand Elliot
Man arrested with bottles from ABC Store
City of Fairfax Police officers responded to Virginia ABC at 10308 Willard Way at 6:36 p.m. May 14 for a larceny. 
The reporting person stated that an unknown male walked out of the store with four unpaid bottles of liquor. Officers located the subject nearby and found him in possession of the bottles. The bottles were returned to the store and the subject was trespassed from the property as requested by management. The business declined to prosecute. 
Further investigation revealed that the subject was wanted by Fairfax County on an unrelated charge. Durand Elliot, 23, of no fixed address, was taken into custody and transported to the Fairfax County Adult Detention Center where the active warrant was served. Elliot was held on no bond. 
Two arrested after leaving with unpaid order
City of Fairfax Police officers responded to Tropical Smoothie, 3991 Pickett Rd. at 12:01 p.m. May 13 for a larceny. 
The reporting person stated that three subjects entered the restaurant and left with items from an online pick up order that was not paid for. Officers located the subjects nearby with the items. 
Kevin Ahkami, 18, of Oakton and Kristian Owen, 18, of Fairfax, were each issued a summons for Petit Larceny and released with an upcoming court date. The third subject was identified as a juvenile. 
Alexandria Police investigate shooting
The Alexandria Police Department is investigating a shooting incident that occurred on May 13, that left one dead, and another seriously injured.  
The initial call for service was received at approximately 2:57 p.m. for a shots fired call in the 2300 block of Richmond Highway.  
Upon arrival, police discovered Jordan Poteat, 18, deceased and a second male with a gunshot wound in serious condition. 
While the investigation is still ongoing, initial evidence suggests that the incident began as an alleged carjacking incident involving five individuals.  Mikell Morris, 18, and two juvenile males, both 15 years of age, have been charged with carjacking. 
This incident is still under investigation. APD is asking anyone who may have information related to this case to contact APD Detective Matthew Kramarik via phone at 703-746-6650, email at Matthew.Kramarik@alexandriava.gov, or call our non-emergency line at 703-746-4444. Tips can be anonymous.