Suspect arrested after fatal shooting
An 18-year-old man has been arrested for the fatal shooting that took place March 25 in Fairfax. 
At 7:47 a.m. officers were called to an apartment in the 10400 block of Viera Lane for a man who had been shot. Officers found Javier Gomez, 20, of Fairfax in the living room suffering from an apparent gunshot wound to the upper body. Officers rendered aid until fire and rescue personnel arrived. Gomez was taken to an area hospital where he succumbed to his injuries. 
Preliminarily, detectives learned Gomez and Darren Cruz Colindres, 18, of Vienna were known associates and in the apartment last night into this morning. A family member was asleep in a bedroom when they heard a gunshot. They came out to the living room and found Gomez lying on the floor and saw Cruz Colindres run from the apartment. 
Officers and detectives from our Fugitive Track and Apprehension Unit were able to track Cruz Colindres to a home in the 2700 block of Pleasantdale Road in McLean. Cruz Colindres was safely taken into custody. He was charged with second-degree murder and the use of a firearm in the commission of a felony.
The Office of the Chief Medical Examiner will conduct an autopsy in the coming days to determine the cause and manner of death. Detectives continue to conduct interviews, collect video surveillance and process evidence recovered from the scene. At this time, a firearm has not been recovered from the scene. Detectives continue to investigate to determine the circumstances that led up to the fatal shooting.  
Falls Church woman dies after pedestrian crash
Fairfax County Police detectives from the Crash Reconstruction Unit continue to investigate a fatal pedestrian crash that occurred at 6:18 a.m. March 24 at Wilson Boulevard and John Marshall Drive in Seven Corners.  
Preliminarily, detectives determined Ana Julia Acosta De Ostorga, 58, of Falls Church was attempting to cross Wilson Boulevard in an unknown direction, in or near the pedestrian crossing. The driver of a 2003 Honda Accord was traveling westbound on Wilson Boulevard. The driver proceeded through the intersection at John Marshall Drive and struck Acosta De Ostorga. The driver of the Accord remained at the scene. Acosta De Ostorga was taken to a nearby hospital where she was pronounced deceased. Preliminarily, speed and alcohol do not appear to be factors for the driver in the crash.   
Anyone with information about this crash is asked to contact our Crash Reconstruction Unit at 703-280-0543. 
This is the first pedestrian-related fatal crash in the County to date in 2023. Year-to-date, in 2022, there were four pedestrian-related fatal crashes.    
Two in custody after robbery, pursuit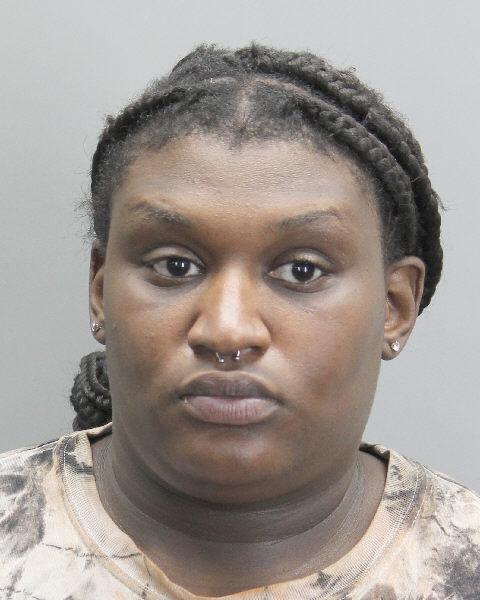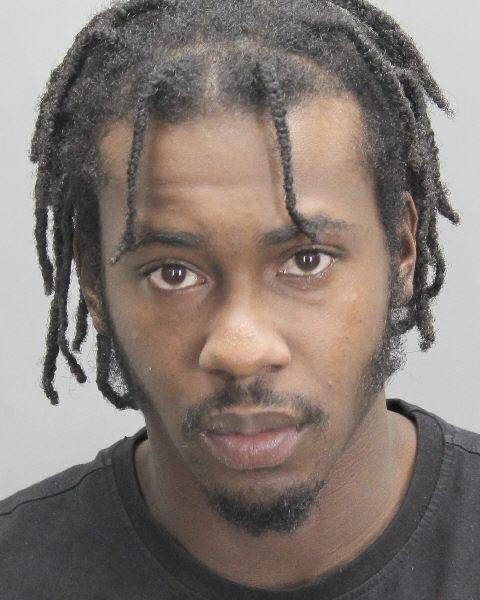 A man and woman are in custody after an armed robbery at a Great Falls grocery store on March 23. 
Officers responded to the Safeway at 9881 Georgetown Pike in Great Falls for an armed robbery at 12:35 p.m. A man and a woman stole merchandise and pointed a gun at an employee as they left the store. The suspects left in their car with their child in the backseat. Officers saw the car and attempted a traffic stop that resulted a pursuit. The car eventually came to a stop on I-495 near Lewinsville Road. Officers were able to take the man and woman into custody. No injuries were sustained as a result of the incident. The child is currently safe with caregivers. Several police cruisers and one community member's vehicle sustained minor damage during the pursuit. A firearm was not recovered. 
Marquse Lucas, 24, of Washington, D.C., was charged with robbery with a firearm, use of a firearm in commission of a felony, felony disregarding police signal to stop, felony child endangerment, petit larceny, reckless driving, and driving without an operator's license. Outstanding warrants for robbery, use of a firearm in the commission of a felony and carry a concealed weapon for a robbery in Prince William County were also served. Lucas is currently incarcerated at the Fairfax County Adult Detention Center and was held without bond. 
Benea Smith, 32, of Washington, D.C. was charged with robbery with a firearm and felony child endangerment. An outstanding warrant for robbery for an incident in Prince William County was also served. Smith is currently incarcerated at the Fairfax County Adult Detention Center and was held without bond.
Youngblood sentence for killing her daughters
A McLean woman was sentenced by a jury March 27 for up to 78 years for killing her daughters in 2018.
Veronica Youngblood, 37, was convicted for four felonies last week, including two counts of first-degree murder (36 years each), according to a news release from the Commonwealth's Attorney Office.
On the night of August 5, 2018, Youngblood shot her daughters, Sharon Castro, 15, and Brooklynn Youngblood, 5, in their McLean apartment. Youngblood told detectives that she planned to kill them and herself following a protracted custody dispute with her ex-husband, Ron. Brooklynn had been set to move to Missouri with her father that weekend. Youngblood purchased a gun July 27 and on the night of the killing, fed her daughters sleep gummies before shooting them in their beds.
Veronica was born in Argentina and met her husband Ron, a Navy pilot, when he was stationed there in 2007. They relocated to Virginia in 2015 and divorced in 2016.
A jury determines the sentence a judge has discretion over, according to the release. A sentencing hearing will be held in September to hear additional victim testimony and impose the final sentence.
Serial burglar suspect caught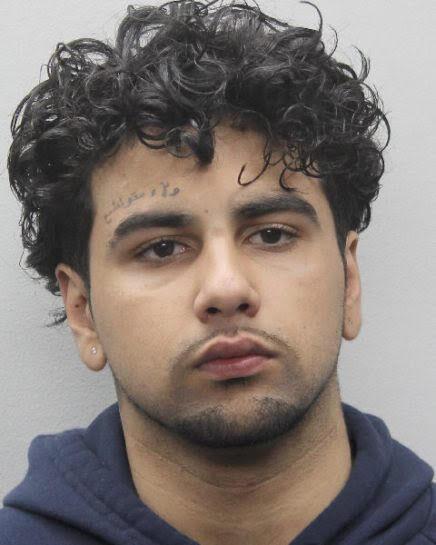 A Sully Police District officer was conducting morning business checks March 26 when he saw the shattered front door to Megabites Eatery, 14100 Sullyfield Circle in Chantilly. 
Officers determined the burglar had already left the scene and cash was likely taken from the store. Through surveillance footage, officers immediately recognized the suspect and discovered he had outstanding burglary warrants. Officers found the suspect, Talal Hasan, 19 of Chantilly, at his home and took him into custody. Hasan was charged with burglary and destruction of property. He was also served with several other warrants for burglaries over the past two months.
Other burglaries occurred at Dave's Seafood and Subs, 4008 Walney Rd. Feb. 16, Burger Shack at 13661 Lee Jackson Memorial Hwy. on March 7, La Confienza Supermarket at 13665 Lee Jackson Memorial Hwy., on March 8, and Domino's at 14120 Lee Hwy. on March 14. 
Anyone with information regarding any of these incidents should call detectives at 703-814-7000.
Vienna Police nab burglary suspects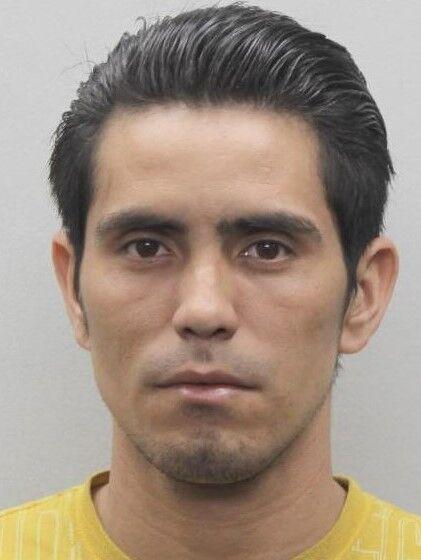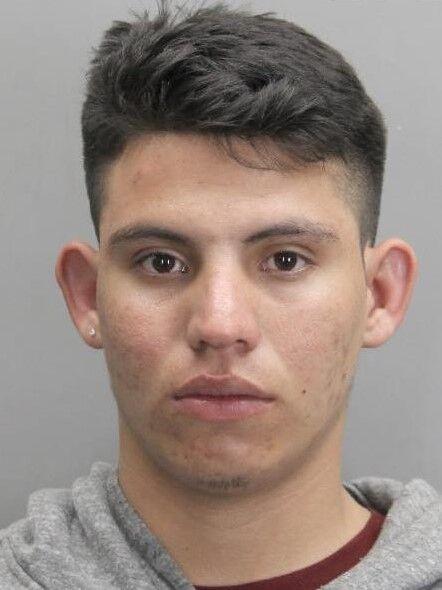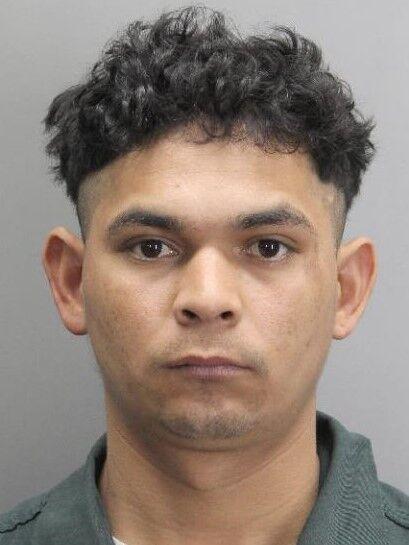 Vienna Police arrested three men March 21 in conjunction with a burglary that occurred February 27.
Skorpios Maggio's Family Restaurant, located at 421 Maple Ave. E. reported the burglary and security video showed the suspects entering the restaurant through the back door and taking the tip jar from the counter. The video also showed them returning a short time later and taking the cash drawer from the register.
Detectives conducted an investigation and obtained arrest warrants for Gustavo Jose Lagos-Medina, Wilson Uriel Catin-Lagos and Maldin Anibal-Guzman. All three were charged with two counts of burglary. Lagos-Medina was released on recognizance. Catin-Lagos and Anibal-Guzman are in custody at the Fairfax County Adult Detention Center. Lagos-Medina and Catin-Lagos have a May 22 court date. Anibal-Guzman has a May 23 court date.
VSP investigates fatal I-495 crash
At 3:08 a.m. on March 25, Virginia State Police responded to a two-vehicle crash on westbound I-495 just west of Route 613. 
A 2018 Toyota Camry was traveling west on I-495 when it encountered a 2009 Subaru Outback stationary in the travel lane. The Toyota couldn't avoid hitting the Subaru. 
The driver of the Subaru, Moises A. Martinez Carrillo, 26, of Temple Hills, Md., died at the scene. He was not wearing a seatbelt. 
The driver of the Toyota, Adoley B. Thedison, 26, of Riverside, N.J., and a passenger, Indeka M. Marshall, 25, were both transported for treatment of serious injuries. Both were wearing seatbelts.
The crash remains under investigation. 
FCPD seeks help in identifying suspect
Fairfax County Police detectives from our Major Crimes Bureau Sex Crimes Unit are asking for the community's help to identify a man who exposed himself to two women.
On March 24 around 4:30 p.m., officers were called to the Extended Stay located at 12190 Sunset Hills Road in Reston. A woman was inside a room with her two children and saw a man expose himself outside the room.
There have been two cases from February that match the suspect description from Friday's exposure and occurred at the same hotel. In these cases, the man exposed himself to one woman who was staying at the hotel on Feb. 18 and Feb 19. Detectives canvassed the area following the February incidents, but additional information was not developed.
The suspect is described as a black man in his 20s, approximately 5'10, 185 pounds with black hair and brown eyes. He was last seen wearing a black jacket, black sweatshirt with black jeans and black Jordans with a blue accent stripe on the heels.
Detectives would like to speak to anyone who may have information about this case or other similar cases. Those with information are asked to please call our Major Crimes Bureau at 703-246-7800, option 3.
VSP looking for tips in I-495 shooting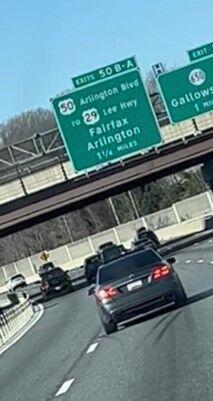 As the investigation continues into the March 19 shooting on Interstate 495, the Virginia State Police Bureau of Criminal Investigation's Fairfax Field Office is releasing the above photo with the hopes that it will help generate additional leads on the suspect vehicle. The suspect vehicle has been identified as a matte-finish charcoal gray Mercedes E-Class AMG sedan with a sunroof and tinted windows.
The incident began shortly after 5 p.m. as the occupants of the Mercedes and a silver Chevrolet Silverado pickup truck began engaging in aggressive driving behaviors while traveling north on I-495 in Fairfax County. Words and gestures were exchanged between the two vehicles. As the two vehicles passed under the Route 236 overpass on I-495, the front seat passenger in the Mercedes fired multiple rounds at the Silverado. The Mercedes then continued north on I-495.
The Silverado was not struck. However, one of the bullets continued across the travel lanes and struck a vehicle traveling south in the I-495 Express Lanes. Fortunately, the driver of that vehicle was not injured.
Anyone who may have witnessed the shooting or road rage behaviors between the two vehicles prior the shooting or has information about the suspect vehicle/occupants is encouraged to contact the Virginia State Police by calling 703-803-0026 or emailing questions@vsp.virginia.gov. Anonymous tips are welcome.