Keep young wildlife healthy and wild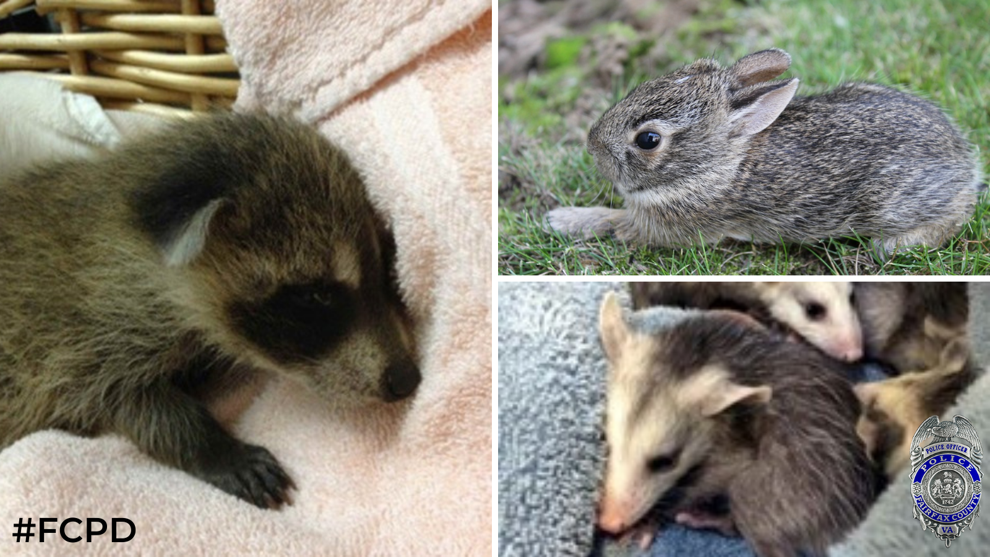 Springtime is here, and with the warming temperatures, there is a boom in baby wildlife. Fairfax County Police Department Animal Protection Police Officers and Wildlife Management office receive many calls this time of year from residents who are seeking help for young wildlife that appear to be orphaned or abandoned.
While these actions are well-intended, it is important to realize intervention may be unnecessary and can be detrimental to wildlife. Many baby animals that are brought to wildlife professionals are in no need of help from humans. Baby animals left alone are not necessarily orphaned or abandoned; many species of wildlife will hide their young for safety, leaving them alone for extended periods of time.
Common wildlife frequently found and "rescued" in Fairfax County include squirrels, red foxes, raccoons, rabbits, skunks, opossums, and songbirds. If you come across a baby animal and feel the need to intervene, we offer guidelines below to determine if the animal needs help. If an animal is displaying these signs, contact a licensed wildlife rehabilitator, veterinarian or our Animal Protection Police for further assistance and instruction.
Signs that an animal needs help include: Shows signs of flies, worms, or maggots, which look like grains of rice; Was caught by a cat or dog; Is bleeding, has an open wound, or shows signs of trauma, such as swelling; If the parents are known to be dead or separated and cannot be reunited; Is very cold, thin, or weak; Is on the ground unable to move; or Is not fully furred or feathered.
Do not attempt to treat or raise wildlife yourself. Please do not handle any baby wild animal and do not attempt to offer food or water unless instructed to do so by a professional. Many young animals require special diets and inappropriate food or feeding technique can lead to sickness or death. Wild animals can also cause injury or carry parasites and disease, even at a young age. Human handling may cause unnecessary stress or result in trauma to the animal and could increase the risk of disease exposure to humans, including rabies from mammals. As a safety measure and for the welfare of the animal, contact a professional before intervening.
A young animal's best chance for survival is to receive natural care from its parents and remain wild. Before intervening, please learn more about which wildlife species and situations you are most likely to encounter and ways to determine whether an animal needs help at:
https://dwr.virginia.gov/wildlife/injured/
https://www.wildlifecenter.org/healthy-young-wildlife
https://www.wildliferescueleague.org/animals/does-this-animal-need-help/
If you have questions about whether an animal needs help or to locate a licensed wildlife rehabilitator, you may contact the Virginia Wildlife Conflict Helpline toll-free at 1-855-571-9003. This helpline is available Monday through Friday from 8 am to 4:30 pm. Our Animal Protection Police can be reached through the Police non-emergency number at 703-691-2131.
Man arrested for D.C. homeless murders previously arrested in Fairfax County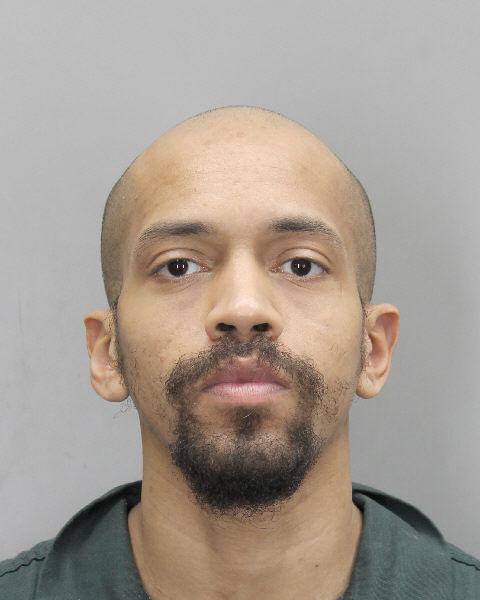 A man who allegedly stalked and killed homeless people who were sleeping on streets in New York City and Washington, D.C. had previously been prosecuted in Fairfax County.
Gerald Brevard III, 30, who lives in the Washington, D.C. area was charged last week in connection to the D.C. cases. He has a criminal history and currently has charges pending for parole violation in Fairfax County with a court date of Sept. 14, 2022.
Brevard also was arrested on felony charges of abduction with intent to defile in December 2020. That charge was plead down a misdemeanor assault and battery charge by the Fairfax Commonwealth Attorney's Office. Brevard plead guilty to that charge and received a 12-month suspended sentence and 12 months of supervised probation.
The results of that case set off a recent exchange on Twitter between Commonwealth Attorney Steve Descano and the Virginia Attorney General Jason Miyares.
"These murders should have been prevented. Fairfax CA @SteveDescano had the chance and failed," tweeted Miyares on March 16. "Reduced charges/light sentences for dangerous offenders is no progressive, but regressive." Miyares said that the original charge had a penalty of up to life in Virginia. "We know there's a history of a criminal first, victim last mindset that has allowed violent criminals back on the street," he said of Descano's office. "It's leading to tragic consequences."
Descano responded with a tweet of his own calling it typical uninformed scaremongering. "If he was competent at all he'd know that prosecutorial outcomes are constrained by evidence, and there are different evidentiary standards for arrest vs. successful prosecution," he tweeted. Descano went on in another tweet to call the attorney general a liar.
Fairfax man arrested after crash
Fairfax City Police officers responded for a motor vehicle crash in the 9400 block of Fairfax Boulevard March 21 at approximately 9:01 p.m.
An investigation revealed that one of the drivers was intoxicated. Jose Diaz Ortez, 34, of Fairfax, was taken into custody and transported to the Fairfax County Adult Detention Center where he was charged with driving under the influence of alcohol and refusal. Ortez was held on a $2,000 unsecured bond.
Ride share passenger arrested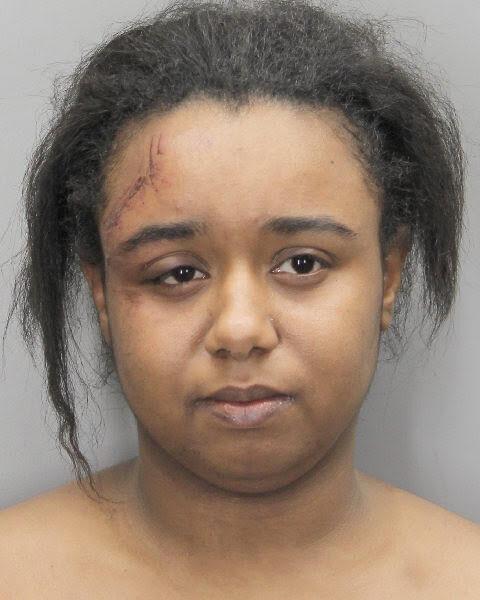 The victim, a ride-share driver, called police after a passenger, Autum Evans, 24, of Alexandria, stole his vehicle.
Evans then crashed the vehicle March 10 at 11:13 p.m. a short distance away near North Kings Highway and School Street. She was taken to the hospital and treated for injuries that were not considered life threatening. At the hospital, she assaulted an officer. No officers were injured.
Evans was charged with driving under the influence, grand larceny, and assault on law enforcement.
Chantilly man racks up nine charges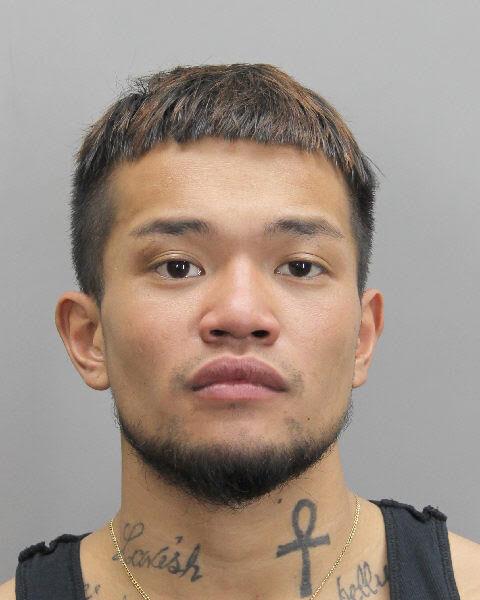 The victim had his property and car keys taken from a locker inside a business in the 8100 block of Strawberry Lane March 15 at 2:35 p.m. He went out to his vehicle and discovered it stolen.
Utilizing a tracking device inside the victim's vehicle, officers were able to find the vehicle and arrested John Emperado, 31, of Chantilly. Emperado was charged with grand larceny, six counts of credit card theft, petit larceny, and false ID to law enforcement.
Man arrested in Fairfax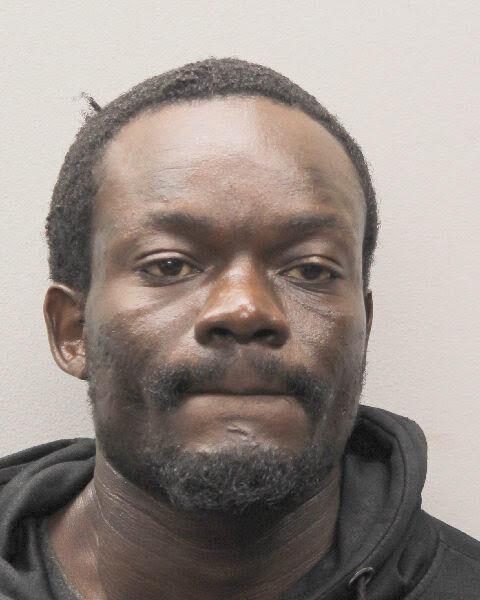 Officers were called to the 3000 block of Castle Road March 11 at 11:08 a.m for a suspicious man sitting inside a parked vehicle. When officers arrived, they found Vandi Gbla, 26, of no fixed address sitting inside a vehicle that was reported stolen earlier in the day from a neighboring jurisdiction. Gbla was taken into custody and charged with grand larceny.
Two arrested after running from police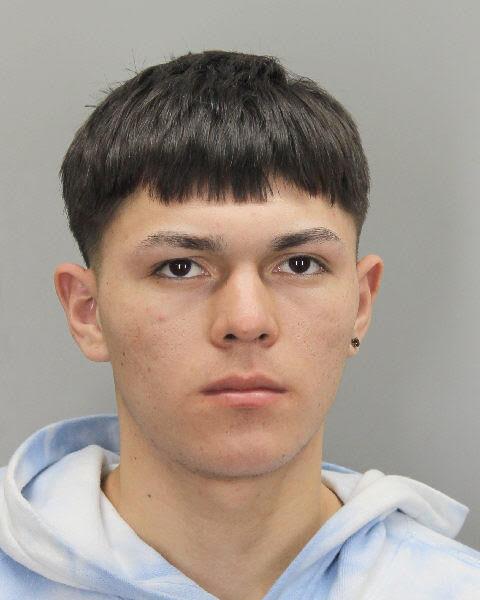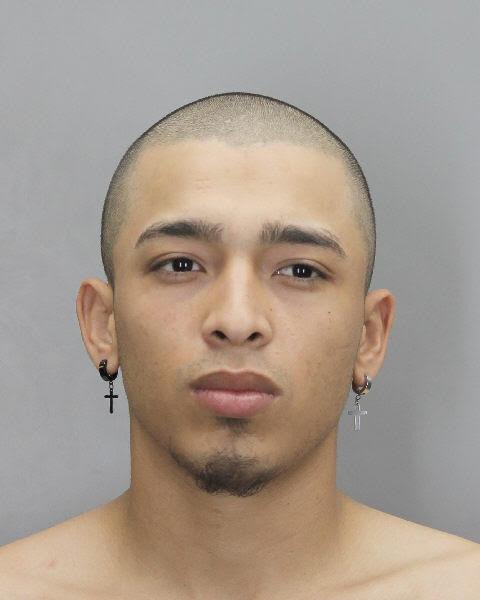 Officers made a traffic stop on a 2005 Toyota Matrix at Little River Turnpike and Lake Boulevard March 14 at 1:17 p.m. Officers conducted a search of the car and discovered a firearm. The three occupants of the Toyota ran away.
Officers found two of the men, Luis Fernando Guardado Moreno, 20, of Manassas and Jose Estiben Palacios Reyes, 20, of Maryland.
The man from Manassas was charged with illegally possessing a firearm, possessing a firearm on school property, fleeing from law enforcement, and driving without a license. The man from Maryland was charged with false identification to law enforcement, fleeing from law enforcement, illegally possessing a firearm, and being in possession of a firearm on school property. The third man has been identified and warrants were obtained for his arrest.
Fairfax Fire and Rescue officer receives award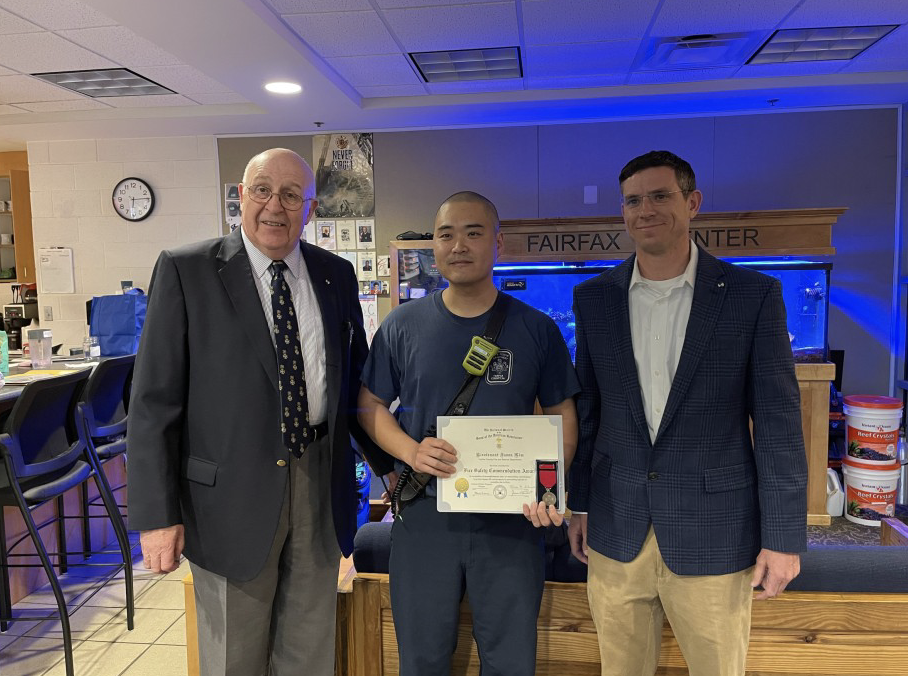 Bill Collier of the Sons of the American Revolution (SAR) – Colonel William Grayson Chapter, stopped by Fire Station 40, Fairfax Center, A-Shift to honor Lt. Jason Kim with the SAR Fire Safety Commendation Award March 17.
Kim is a newly promoted officer who goes out of his way to learn more about his new position. As a relief officer in the 7th Battalion, his assignments range from rural Clifton to urban Fair Oaks. Wherever he is, the lieutenant explores, asks questions, and sets expectation for his crew. He is also a member of the Hazardous Materials Response Team and is training to ride in command of the Hazardous Materials Unit at Station 40. As a paramedic, Kim is a true all-hazards officer, and takes all his roles very seriously, to include being a mentor to newer members.