Unattended cooking causes Lincolnia townhouse fire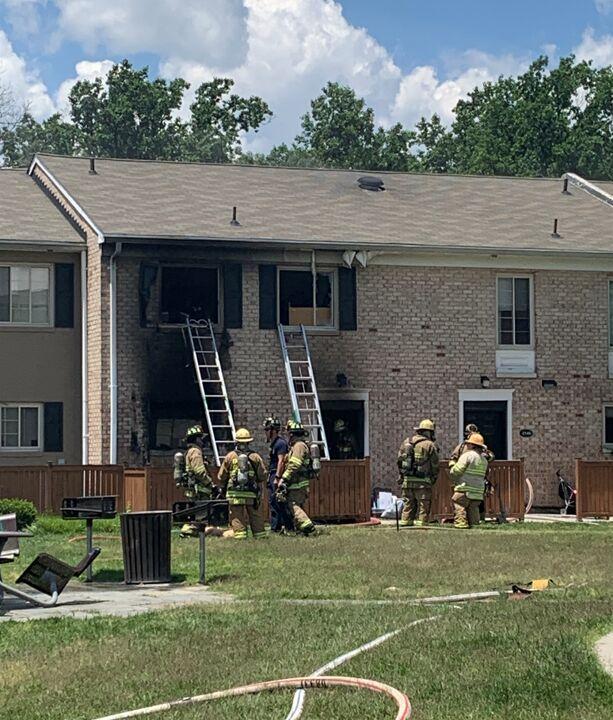 The Fairfax County Fire and Rescue and the City of Alexandria Fire departments were dispatched for a reported townhouse fire in the 4500 block of Southland Avenue, in Lincolnia at approximately 12:52 p.m. June 10. 
Units arrived on the scene of a two-story, middle of the row townhouse with fire showing from the rear of the home. There was an initial report of one occupant unaccounted for. A second alarm was requested bringing additional resources – to include Arlington County Fire Department. Crews quickly extinguished the fire and contained it to the townhouse of origin. It was also determined early on the one occupant was safe elsewhere. There were no reported civilian or firefighter injuries.
No occupants were home at the time of the fire. One occupant was cooking on top of stove when she left home to run an errand. Another occupant arrived home and observed smoke pushing out from underneath the front door. The occupant went inside to grab the dog and called 9-1-1. Smoke alarms were in the home, but it was unknown if they sounded.
Fire investigators determined that the fire was accidental in nature and started in the kitchen. The fire was caused by unattended food cooking on the stove.
Five occupants were displaced because of the fire. Red Cross assistance was offered and accepted. Damages as a result of the fire were approximately $77,747.
Two girls killed in Oakton crash
Fairfax County Police detectives from the Crash Reconstruction Unit continue to investigate the June 7 fatal crash at Blake Lane and Five Oaks Road in Oakton. 
Officers responded to the intersection at 11:46 am for a crash involving two vehicles and three pedestrians. Preliminarily, detectives determined the driver of a 1997 Toyota 4Runner was in the northbound lanes of Blake Lane attempting to turn left onto Five Oaks Road. The driver of the 4Runner was waiting for three juveniles to cross the street prior to completing the turn.  
Once the pedestrians cleared the roadway, the driver began turning left. Detectives believe the driver of a 2018 BMW 530i, an 18-year-old of Fairfax, was traveling at a high rate of speed in the right lane of southbound Blake Lane. The driver of the BMW struck the 4Runner in the intersection, continued traveling south and struck the three pedestrians on the sidewalk. The BMW continued down Blake Lane striking a utility pole causing it to fall to the ground. The BMW came to rest a short distance down the road.  
Two pedestrians, both teenagers who attended Oakton High School, were taken to the hospital with injuries considered life threatening and sadly succumbed to these injuries. The third pedestrian, also a teenage Oakton High School student, was taken to the hospital for injuries not considered to be life threatening. The driver of the BMW and his juvenile passenger were taken to the hospital to be treated for injuries that were not considered life threatening. The driver of the Toyota 4Runner, an adult male, was treated at the scene for injuries. 
Preliminarily, detectives do not believe alcohol was a factor. Two passengers in the BMW ran from the scene but were identified during the investigation. Detectives continue to investigate and conduct additional interviews. Details of the investigation will be presented to the Office of the Commonwealth's Attorney to determine the appropriate charges on all parties involved. Once charged and arrested, the identity of the BMW driver will be released. 
Per Virginia Code 19.2-11.2, we are prohibited from providing information about juvenile victims unless parental consent is provided. It prohibits Virginia law enforcement agencies from directly or indirectly identifying deceased juvenile victims of a crime. 
This is the ninth and tenth pedestrian related fatality in the county to date in 2022. At this time in 2021 there were seven pedestrian-related fatalities.
Two Centreville men arrested after robbery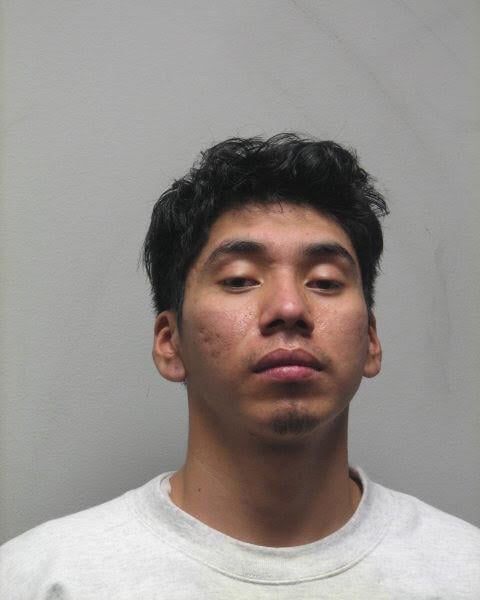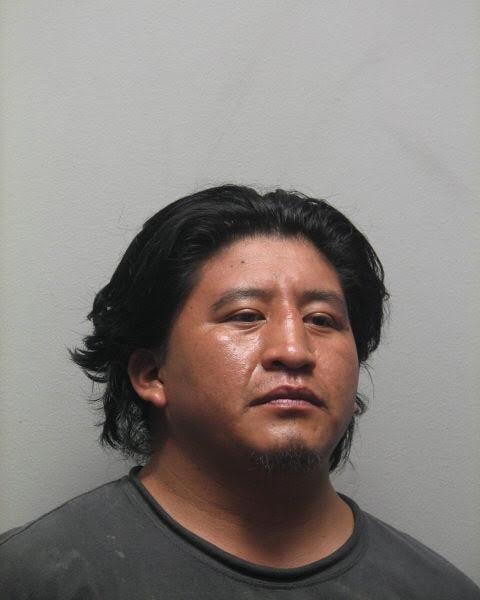 A 25-year-old man and a 21-year-old man approached the victim in the 5800 block of Post Corners Trail and asked him for money at 11:57 p.m. June 8. When the victim stated he didn't have any, the two men assaulted him. 
Officers located Manuel Rivera Velasco, 25, and Hugo Ceto Lopez, 21, both of Centreville nearby and arrested them for robbery. No injuries were reported.  
Fairfax man arrested for possession of child pornography
City of Fairfax Police executed a search warrant on the home of a subject in reference to a cyber-tip received from the Northern Virginia Internet Crimes Against Children Take Force December 6, 2021 and multiple devices were seized. 
Later that day, the subject was taken into custody for an active probation violation for previous charges related to his status as a registered sex offender. He has subsequently been held in the Rappahannock Regional Jail on related charges in a separate jurisdiction since last year.
On June 10, 2022, City of Fairfax Police with the assistance of the Rappahannock Regional Jail served warrants June 10 on Brandon Gonzalez, 28, of 10026 Mosby Woods Drive #163 Fairfax, for one count of Possession of Child Pornography and 10 counts of Possession of Child Pornography. Gonzalez is currently being held on no bond at the Rappahannock Regional Jail.
Man arrested for burglary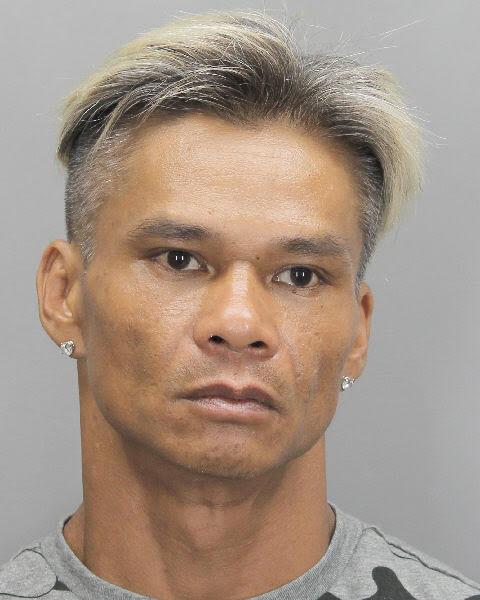 A man entered Wish Salon & Nails at 3000 Annandale Road #103 and damaged property at 2 p.m. June 5. 
Tri Truong, 47, of no fixed address, was identified as the suspect and arrested for burglary and destruction of property on June 6. 
Three perish in Fairfax apartment
Fairfax County Police detectives from Major Crimes are investigating a double murder-suicide after two women and a man were found deceased in an apartment in Fairfax. 
Officers were called around 11 a.m. June 7 to the 4200 block of Mazarin Place after a family member requested a welfare check.
When officers arrived, they gained access to the apartment courtesy of another roommate that was inside and unaware of any foul play. Officers attempted to enter a back bedroom, but the door was blocked. Officers were able to see inside the locked room through an outside window from the balcony and discovered Angelica McIntosh, 26, Anne Lollar, 31, and an adult man suffering from gunshot wounds to the upper body. While confirmation on the man's identity is still pending, preliminarily, detectives believe the man to be Jose Gale Aliaga, 26. All three were pronounced deceased at the scene. 
Detectives found evidence to indicate McIntosh, Lollar and the man made a suicide pact. Detectives believe the man shot McIntosh and Lollar prior to shooting himself. The two deceased women and the man lived in the apartment, and the roommate is cooperating with police. The roommate is not considered a person of interest. The Office of the Chief Medical Examiner will conduct an autopsy to confirm the identity of the man.
Detectives are asking anyone with information regarding this incident to call the Major Crimes Bureau at 703-246-7800, option 2. Tips can also be submitted anonymously through Crime Solvers by phone – 1-866-411-TIPS (866-411-8477). 
This is the ninth and tenth homicide of the year in Fairfax County. At this time in 2021 there were 10 homicides.
Annandale house fire caused by electrical event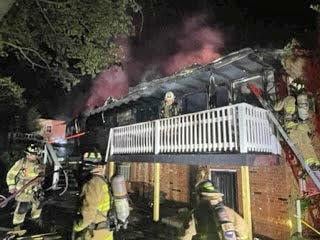 Units were dispatched for a reported house fire in the 3900 block of Terrace Drive, in Annandale June 11 at approximately 3:10 a.m.
Crews arrived on the scene of a one-story, single-family home with fire visible from the rear of the house. Firefighters immediately went to work to extinguish the fire. Simultaneously, multiple occupants were removed or assisted from the home by FCFRD firefighters. An EMS Task Force was initially requested due to number of occupants. Task Force quickly placed in service as only one occupant sustained a minor injury. The occupant refused treatment. There were no reported firefighter injuries.
Seven occupants were home at the time of the fire. One occupant woke up, discovered the fire, and notified the other occupants. All were able to evacuate with fire department assistance. Smoke alarms had been disabled due to missing batteries.
Fire investigators determined the fire was accidental in nature and started on the exterior deck. The fire was caused by an electrical event involving outdoor string lights.
Seven occupants were displaced because of the fire. Red Cross assistance was offered and accepted. Damages as a result of the fire were approximately $125,000.
Man arrested on multiple charges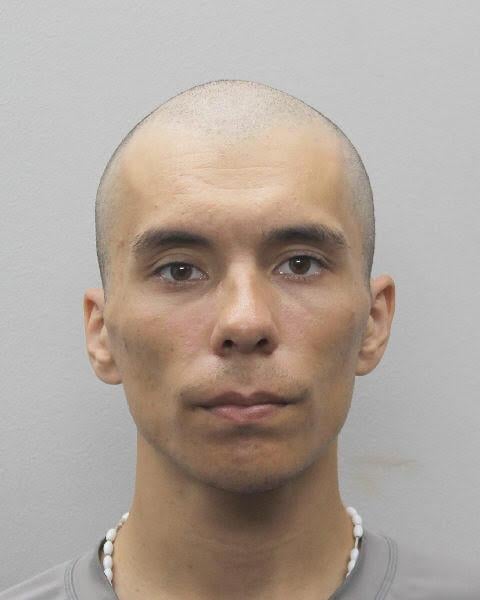 The owner of Fuzion Lounge at 6400 A Commerce Street was alerted on his phone by his surveillance system of movement inside the store at 5 a.m. June 8. The burglar appeared to be at the cash register and police were called. 
Officers arrested Nicholas Martinez, 25, of no fixed address, as he exited the business for charges including petit larceny, credit card theft, and credit card fraud.
Dulles CBP seizes unlicensed guns, ammo destined for Ghana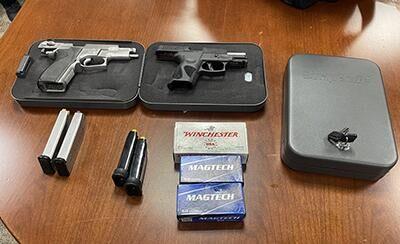 U.S. Customs and Border Protection (CBP) officers seized two handguns, magazines and ammunition at Washington Dulles International Airport on June 1 from a man who attempted to take them to Ghana in May without proper export licenses.
The man, a U.S. citizen whose name CBP is withholding because he was not criminally charged, attempted to board a flight to Accra, Ghana on May 24. CBP officers discovered two hard shell lock box cases in the man's checked luggage while inspecting outbound travelers' baggage.
Inside the two cases, CBP officers discovered Smith & Wesson and Taurus nine-millimeter pistols, two 15-round and two 12-round magazines, and 150 rounds of nine-millimeter ammunition.
CBP officers then interviewed the traveler at the departure gate. The traveler admitted that he intended to take the handguns and ammo to Ghana to leave them there at a residence, and he also admitted that he did not possess a firearms export license.
CBP officers detained the handguns and ammo and requested a licensing determination from the U.S. Department of Commerce Bureau of Industry and Security (BIS). On June 1, BIS determined that the traveler required a firearms export license. CBP officers then seized the handguns, magazines and ammunition.
"Customs and Border Protection officers want to remind travelers of the importance of complying with federal laws regulating the temporary and permanent exportation of firearms from the United States," said Daniel Escobedo, CBP's area port director for the Area Port of Washington, D.C. "CBP's border security mission helps to protect defenseless victims by intercepting illegally exported firearms that are oftentimes destined to the hands of transnational criminal organizations."
In April, CBP officers at Dulles Airport seized another unlicensed handgun and ammo from a traveler who attempted to export it to Nigeria.
CBP reminds travelers who are intending to export firearms and ammo from the United States that they are required to visit a CBP Port of Entry prior to departing the country and complete a Certificate of Registration for Personal Effects Taken Abroad [CBP form 4457], and to file an Electronic Export Information (EEI) for temporary export of personally owned firearms via the Automated Export System (AES).
Travelers may also be required to possess an export license from the U.S. Department of Commerce Bureau of Industry and Security (BIS), or a Form 9 - Application and Permit for Permanent Exportation of Firearms [ATF Form 5320.9] from the Bureau of Alcohol, Tobacco, Firearms and Explosives (ATF). Immigration and Customs Enforcement offers additional guidance on lawfully exporting firearms and firearms accessories, either temporarily or permanently, from the United States. That guidance includes frequently asked questions and a quick firearms export quiz.