Martial arts instruction arrested for sexually assaulting juvenile
Detectives from the Fairfax County Police Department Major Crimes Bureau Child Abuse Squad have arrested a 35-year-old man for multiple sexual assaults against a juvenile. Detectives were notified on November 24 after the victim disclosed to a parent that he was sexually assaulted by an instructor on several occasions since the summer.
Detectives determined Kai Rendon, of Alexandria, was a martial arts instructor at Potomac Kempo, 5958 Kingstowne Center, in Kingstowne. On multiple occasions, Rendon took the victim to his Alexandria home during instructional periods where he sexually assaulted the victim. Detectives arrested and charged Rendon November 24 with three counts of carnal knowledge and three counts of indecent liberties by custodian. He is currently being held at the Adult Detention Center without bond. 
Rendon worked at Potomac Kempo from January 2019 to November 2021. Detectives are asking anyone with information about this case or believe Rendon had inappropriate contact with them or their child to please call the Major Crimes Bureau at 703-246-7800, option 3. Tips can also be submitted anonymously through Crime Solvers by phone – 1-866-411-TIPS (866-411-8477).
Man charged in grocery store shooting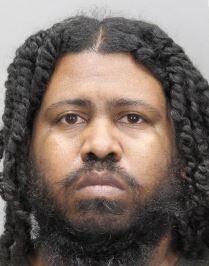 A 33-year-old man has been charged with two felonies for the shooting that occurred November 20 inside the Food Star, 5521 Leesburg Pike in the Falls Church section of Fairfax County. 
Officers were called to the store at 6:43 p.m. by Harvey Coleman, of Arlington, after he reported to have shot someone in self-defense. Officers found the victim, an adult man, inside the store suffering a gunshot wound to the upper body. Officers rendered aid until fire and rescue personnel arrived and transported the man to a nearby hospital. The man remains hospitalized with injuries, now deemed not life threatening.
Detectives determined both men were patrons inside the store. The victim had a brief interaction with Coleman, who then brandished a firearm. The victim took a fighting stance and Coleman shot the man. No additional weapons were recovered from the scene. Following several interviews and the review of surveillance footage, detectives have charged Coleman with malicious wounding and the use of a firearm in the commission of a felony. He was arrested November 24 and held on a secure bond. Coleman was in lawful possession of the firearm.
Detectives would like anyone who has information about this incident to call the Fairfax County Police Department Major Crimes Bureau at 703-246-7800, option 2. Tips can also be submitted anonymously through Crime Solvers by phone – 1-866-411-TIPS (866-411-8477).
One person injured in Centreville townhouse fire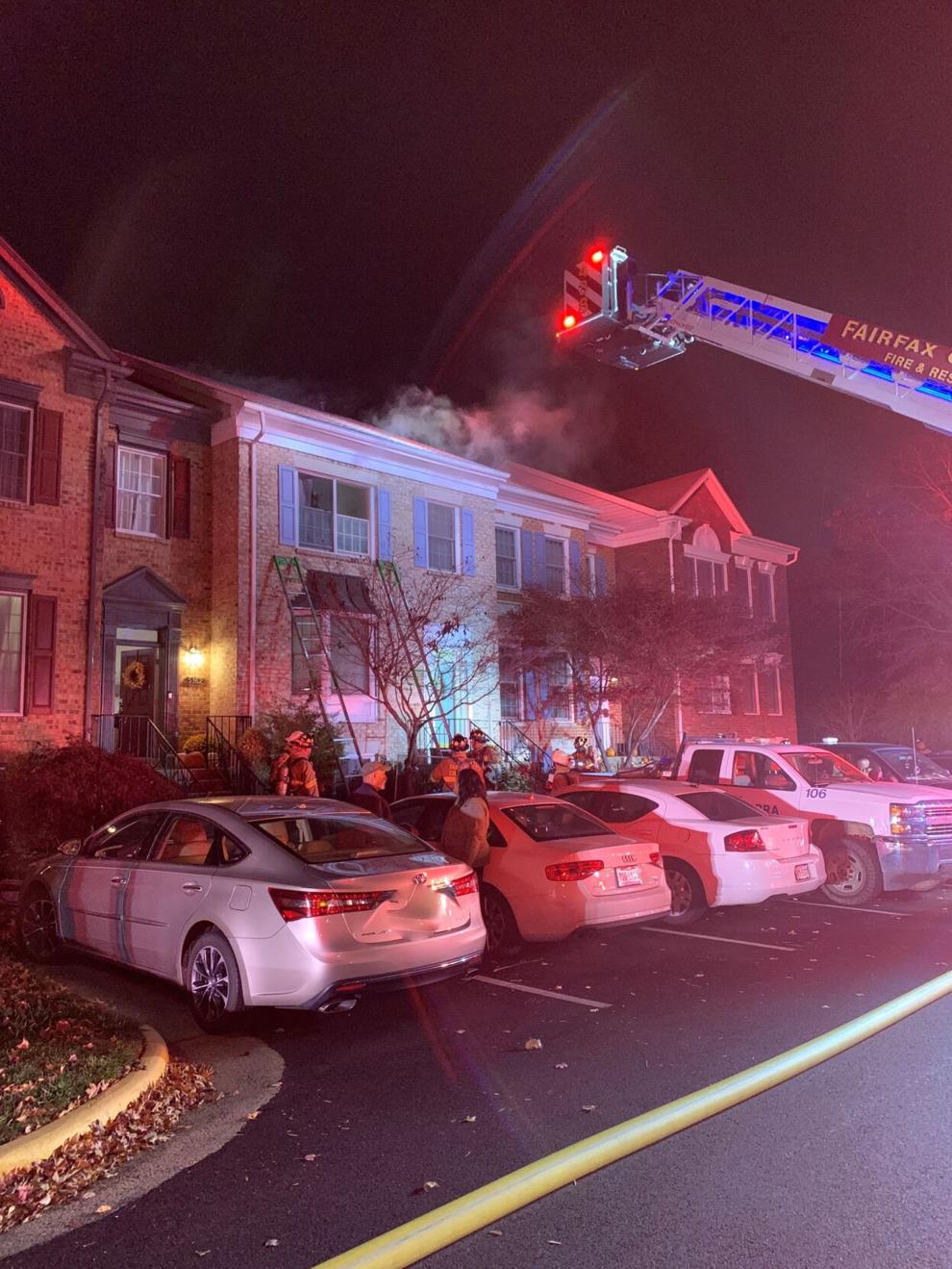 Units from Fairfax County Fire and Rescue Department and the Loudoun County Fire and Rescue Department responded to a reported townhouse fire in the 5100 block of Woodfield Drive in the Centreville area of Fairfax County at approximately 10:41 p.m. November 21.
Crews arrived on the scene of a two-story, middle unit townhouse to find smoke showing from the rear of the home. Firefighters located a fire on the second floor. The fire was quickly extinguished. One occupant was transported to the hospital with minor injuries. There were no firefighter injures.
Two occupants were home at the time of the fire. One occupant awoke to smoke and fire in the bedroom. He then alerted the other occupant who was in the basement. Both occupants self-evacuated and called 9-1-1. Smoke alarms were present and activated as the two occupants exited the townhouse.
Fire investigators determined that the fire was accidental in nature and started in a second-floor bedroom. The fire was caused by an electrical malfunction within a surge protector.
Two occupants were displaced because of the fire. Red Cross services were offered and declined. Damages as a result of the fire were approximately $30,000.
Barricade situation in Alexandria ends peacefully
The barricade situation in the 1000 block of Woods Place was resolved peacefully with the suspect surrendering.
At approximately 11:38 a.m. November 24, the suspect exited the house with his hands up and the Alexandria Police Department then took him into custody. No injuries were reported.
"This started off as a road rage incident and could have turned really bad, we are glad that this was a peaceful outcome and glad no one was hurt during this process," said Chief Don Hayes. "But this really is a testament to the patience and professionalism of the members of the Alexandria Police Department and the agencies that supported us through this incident."  
"We really appreciate the residents who showed trust and patience with us during this crisis situation and the agencies that helped to deliver the outcome we were hoping for. Thanks to the Alexandria Sheriff's Department, Office of Emergency Management, Alexandria Fire Department, Fairfax County Police, Arlington Police, Prince Williams County Police, Animal Control and Dominion Energy for their support."
Man dies in workplace accident
A 43-year-old man died following a workplace accident that occurred just after midnight November 23 at the Home Depot, 2815 Merrilee Drive, in Fairfax. 
Officers and Fire and Rescue personnel responded for a man who was trapped underneath a forklift that had fallen over on its side. Paul Gato 43, of Woodbridge, was found under the forklift and pronounced deceased at the scene. 
Preliminarily, detectives determined Gato was operating the forklift unloading supplies from a delivery truck when the forklift fell, trapping Gato. The driver of the delivery truck heard the loud crash, noticed the deceased under the forklift and immediately summoned emergency medical services and police.
At this time, detectives determined that there is no indication of criminal activity. The investigation is still active, and our detectives are working with officials from the Virginia Occupational Safety and Health Administration. The Office of the Chief Medical Examiner will conduct an autopsy to determine the cause of death. 
Alexandria man arrested after shooting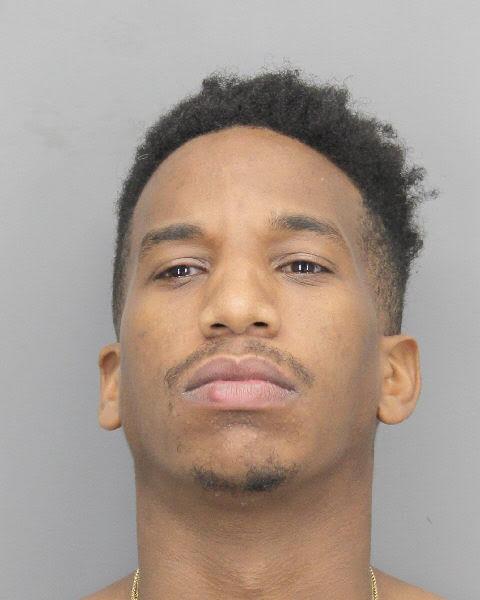 Two officers were participating in the iPAC initiative when they heard several gunshots at 9 p.m. November 22. Officers immediately went towards where the sound came from in the 7900 block of Janna Lee Avenue and found a man firing a gun into the air. 
Using effective communication and teamwork, the officers convinced the man to drop the weapon. Officers safely took Lorenzo Jackson, 32, of Alexandria, into custody and charged him with reckless handling of a firearm and shooting within 1000 feet of a school. No injuries or property damage was reported.
Woman dies in head-on crash
A 61-year-old woman died yesterday morning following a crash that occurred at 5:56 a.m. on the Fairfax County Parkway at Ox Road. Elizabeth Wallgren of Alexandria was the driver and lone occupant of a 2013 Honda Civic traveling northbound on the Fairfax County Parkway. Preliminarily, detectives determined Wallgren lost control of the vehicle, crossed over the grass median and struck a 2014 Subaru Crosstrek driving in the southbound lanes, resulting in a head-on collision.  Subsequently, the driver of a 2013 Chevrolet Van, also driving southbound, crashed into the Subaru. Wallgren was pronounced deceased at the scene of the crash. The driver of the Subaru was taken to the hospital with injuries not considered life-threatening and the other driver remained on scene.  
Preliminarily, detectives from our Crash Reconstruction Unit do not believe that speed and alcohol are factors in the crash, which remains under investigation.  
Anyone with information about this crash is asked to contact our Crash Reconstruction Unit at 703-280-0543. Tips can also be submitted anonymously through Crime Solvers by phone – 1-866-411-TIPS (866-411-8477).
This is the 18th non-pedestrian related fatality in the County to date in 2021.
Year to date in 2020, there were 10 non-pedestrian related fatalities.
Dulles CBP officers seize nearly 4,000 bongs and $23K in unreported currency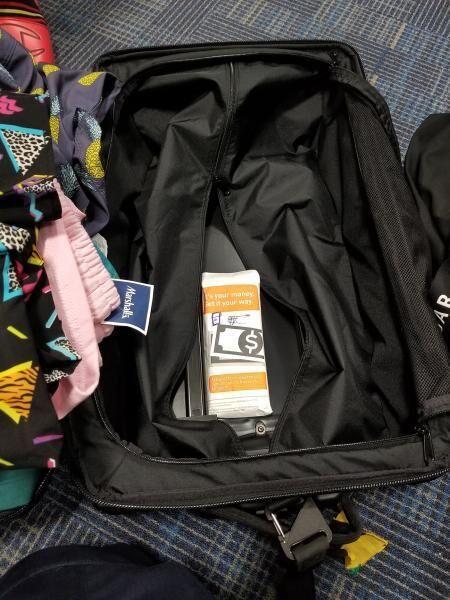 The seizure of a $56,000 shipment of glass bongs and $23,000 in unreported currency on November 22 offer a glimpse into the breadth of enforcement responsibilities that Customs and Border Protection officers carry out daily at Washington Dulles International Airport.
CBP officers seized the unreported currency while conducting enforcement operations on a Ghana-bound flight. A married couple reported to CBP officers that they possessed a combined $10,500.
While inspecting the couple's carry-on bag, officers discovered an envelope concealed behind the carry-on bag's zippered liner. Officers verified the couple's combined currency at $23,641. Officers seized the currency for violating U.S. currency reporting laws and then released the couple with $641as a humanitarian relief.
CBP is not releasing the travelers' names because none were criminally charged.
The shipment of 3,738 glass bongs initially arrived from China on October 3 manifested as "gravity pipes." Officers detained the shipment and submitted documentation and photos to CBP's international trade experts at the agency's Consumer Products and Mass Merchandising Centers of Excellence and Expertise.
On November 17, CBP import specialists there reported back to officers that the shipment appraised at $56,033 and confirmed that the glass bongs violated U.S. laws on the importation of drug paraphernalia. Officers completed the seizure November 22.
The glass bongs were destined to an address in Los Angeles County, Calif.
"The seizures of glass bongs and unreported currency may seem innocuous at first; however, they illustrate the resolve and commitment that Customs and Border Protection officers and specialists display every day to enforce our nation's laws, to enhance our nation's economic vitality through lawful international trade and travel, and to help keep our citizens safe," said Daniel Escobedo, CBP area port director for the Area Port of Washington, D.C.
CBP officers remind travelers that there is no limit to how much currency or other monetary instruments they may bring to or take out of the United States; however, federal law [31 USC 5316] requires travelers to report all currency $10,000 or greater to a CBP officer.
CBP officers have observed that smuggled bulk currency may be the proceeds of illicit activity, such as proceeds from the sales of dangerous drugs or revenue from financial crimes and work to disrupt currency smuggling. CBP seized an average of about $386,000 every day last year in unreported or illicit currency along our nation's borders.
Springfield man arrested after traffic stop
Officers conducted a traffic stop on a stolen 2016 Honda Accord at Edsall Road and I-395 at 8:08 p.m. November 23. 
The driver, a 21-year-old man from Springfield, attempted to run from the car, but was caught after a brief chase. No injuries were reported. The man was charged with grand larceny.